Upcoming Marvel Movies and TV Shows: The Marvel Cinematic Universe (MCU) is the most successful film franchise of all time, having grossed more than $20 billion worldwide — $4B of which it made in 2018 alone. And with the latest Marvel movie, Avengers: Endgame, creating box-office history by grossing $1.2 billion worldwide on opening day, 2020 could eclipse the previous years in terms of not only box office, but also cultural impact as the franchise shows no signs of slowing down.
While Avengers: Endgame might have brought the end of the Infinity Saga and concluded the story of some superheroes, namely Iron Man and Captain America, this is NOT the end of MCU films or TV shows.
Although Marvel Studios hasn't made any official announcements yet, at least six movies are currently in the works. Another eight movies are on Disney's theatrical-release schedule for yet-to-be-titled Marvel movies. Disney is also developing Marvel TV shows for its upcoming streaming platform, Disney Plus.
Here's what die-hard MCU fans can expect over the next few years, both rumoured and confirmed.
Upcoming Marvel Movies
Here's a complete list of upcoming Marvel movies – confirmed or rumored:
Spider-Man: Far from Home
Black Widow
Guardians of the Galaxy 3
The Eternals
Black Panther 2
Doctor Strange 2
Shang-Chi
Spider-Man 3
Captain Marvel 2
Update: Disney has announced movie release dates for 8 upcoming MCU movies.
According to an official release from Disney, 8 new MCU movies will be releasing through to 2022. This would most probably mark the beginning of MCU Phase 4.
In 2020, two MCU films will be releasing on May 1st and November 6th. In 2021, three movies will be releasing on February 12th, May 7th, and November 5th. In 2022 also, three MCU movies are lined up for February 18th, May 6th, and July 29th release.
1. Spider-Man: Far from Home
This will be the second solo Spider-Man movie in the MCU series and the first after the events of Avengers: Endgame. Peter Parker goes on a school trip to Europe with his friends. While abroad, he begrudgingly enlisted by Nick Fury to team up with Mysterio to battle the Elementals.
Movie Release Date: 5th July 2020
Status: Post-Production
2. Black Widow
Even though Black Widow aka Natasha Romanoff dies in Avengers: Endgame while trying to retrieve the Soul Stone from Vormir, she will get her own solo movie. While the plot if the movie is still unknown, it will most probably be based on her tragic past that has been heavily teased throughout the MCU series.
Movie Release Date: TBD
Status: Pre-production
3. Guardians of the Galaxy 3
The third Guardians of the Galaxy Movie is also in the works. With Thor relinquishing his leadership of New Asgard to Valkyrie and joining the Guardians at the conclusion of Avengers: Endgame, Thor could be a part of Guardians 3. The last scene also shows Star-Lord looking at a screen with Gamora's face on it and the word searching flashing across it. This indicates that Guardians 3 could be about the search for Gamora.
Movie Release Date: TBD
Status: Pre-production
4. The Eternals
After Avengers, The Eternals are rumoured to be the next super-powered group to join the MCU. According to reports, actors Angelina Jolie and Kumail Nanjiani have been roped in to play them. The movie will feature The Eternals and The Deviants, both a race of near-immortal beings genetically engineered by the Celestials. They were first introduced by The Collector during the events of the first Guardians of the Galaxy movie. It is rumoured that the movie would focus on a love story between Sersi and another Eternal named Ikaris.
Movie Release Date: TBD
Status: Announced
5. Black Panther 2
After the stupendous success of Black Panther at the Box Office, a sequel to the movie was announced. However, the plot of the film is still unknown. At the end of Avengers: Infinity War, King T'Challa and his sister Shuri were wiped from the Earth following Thanos snap. After being resurrected in the climax of Endgame, T'Challa and Shuri are seen standing on a balcony of their palace, looking out at Wakanda with their mother. Given that the climax of Infinity War happens in Wakanda, it is being speculated that Black Panther 2 will address the events of Infinity War and Endgame namely the absence of King T'Challa and Shuri for five years. There are also rumours that Killmonger could return.
Movie Release Date: TBD
Status: Announced
6. Doctor Strange 2
A powerful sorcerer and the Master of the Mystic Arts, Doctor Strange, will also get a sequel. While little is known about the plot of Doctor Strange 2, according to rumours, the movie could feature Doctor Strange's arch enemy, Nightmare, the twisted ruler of a Dream Dimension.
Movie Release Date: TBD
Status: Announced
7. Shang-Chi
Shang-Chi will be the first Marvel superhero movie to feature an Asian protagonist. Shang-Chi, a fictional Marvel Comics superhero, is an extraordinary Master of Chinese martial arts, Kung Fu and Wushu. During Marvel NOW! relaunch, Shang-Chi is recruited by Captain America and Iron Man to join the Avengers. After being exposed to cosmic-level radiation Shang-Chi is transformed into a Marvel Mutate capable of creating duplicates of himself.
Movie Release Date: TBD
Status: Pre-production
8. Spider-Man 3
As of now, no information is available about the third spider-man movie. However, since Tom Holland has signed a contract for three solo Spider-Man movies, there will be a third movie. But whether it would be produced by Marvel Studios or not is yet to be seen.
Movie Release Date: TBD
Status: Rumored
9. Captain Marvel 2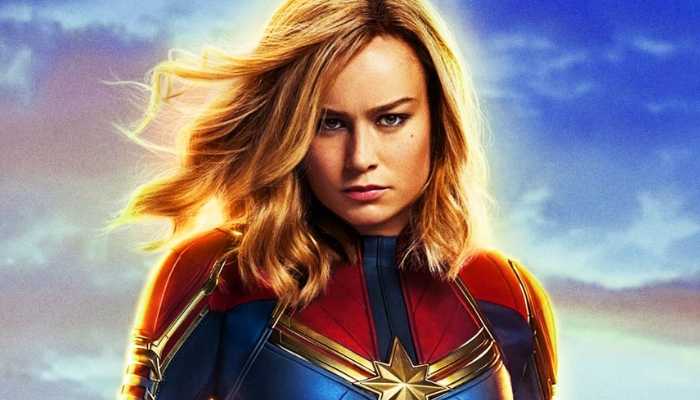 While Marvel has not officially announced a sequel, fans are eagerly looking forward to seeing more of Carol Danvers aka Captain Marvel's powers. 
Must Read: Everything you need to know about Captain Marvel ahead of its Friday Release
Movie Release Date: TBD
Status: Rumored
Upcoming Marvel Television Series
Here's a complete list of upcoming Marvel television series – confirmed or rumoured:
The Falcon and Winter Soldier
Loki
WandaVision
Hawkeye
Lady Sif
Marvel's What If…?
1. The Falcon and Winter Soldier
Disney has already announced a Falcon and Winter Soldier TV series. Anthony Mackie and Sebastian Stan will be seen reprising their roles of Sam Wilson/Falcon and Bucky Barns respectively. At the end of Avengers: Endgame, an old Steve Rogers aka Captain America hands over his shield to Sam Wilson aka Falcon. Whether or not Falcon will take on the role of Captain America in the show is yet to be seen.
Show Release Date: November 2020
Status: Announced
2. Loki
Like Black Widow, Loki will also have his own show. While Loki dies at the beginning of Avengers: Infinity War, we see him again in Endgame, when Captain America and Tony Stark travel back in time to the Battle of New York. Commotion ensues because of The Hulk and Loki uses the momentary disorder to steal the space stone and use it to teleport out of Thor's clutches. Whether the past Loki comes back or not is yet to be seen. According to reports, the show could also be about Loki's past life when he was adopted by Odin.
Show Release Date: November 2020
Status: Announced
3. WandaVision
Disney is also planning a television series starring Vision and Wanda Maximoff aka Scarlet Witch. The storyline of the show is still unknown. It could be about Vision and Wanda's past since Vision dies in Infinity War when Thanos takes the mind stone and doesn't make a return in Endgame. According to reports, this show could also mark the beginning of the much-awaited X-Men and Marvel collaboration, since, in the comics, Scarlet Witch is portrayed as the daughter of Magneto.
Show Release Date: November 2020
Status: Announced
4. Hawkeye
Jeremy Renner's Clint Barton aka Hawkeye will also have his own Disney+ series. Fans are already speculating that the series could be about Hawkeye training Kate Bishop and passing on the Hawkeye mantle to her. In Marvel comics, Kate Bishop is a member of Young Avengers who took up the Hawkeye mantle after Clint Barton.
Show Release Date: TBD
Status: Announced
5. Lady Sif
Another Marvel character that could be getting her own TV show is Lady Sif – a feared Asgardian warrior and a good friend of Thor and the Warriors Three. In Avengers: Infinity War, Sif was among the many people who were wiped from the earth by Thanos. However, she was resurrected along with others, in Avengers: Endgame.
Show Release Date: TBD
Status: Rumored
6. Marvel's What If…?
Marvel Studios' first animated series will take inspiration from Marvel's What If comic series. Each episode will explore a pivotal moment from the Marvel Cinematic Universe and turn it on its head, leading the audience into uncharted territory.
Show Release Date: TBD
Status: Announced
Must Read: The Correct Chronological Order To Watch Every Marvel Cinematic Universe Film
---
Loved our blog on upcoming Marvel movies? Do share it with your friends on Facebook, Twitter, and Instagram.
DISCLAIMER: Being a reader-supported blog, Khojdeal earns affiliate commission from purchases made using links on our blog.
Learn more