Do you have brittle or broken nails? What do you think are the reasons for brittle nails? Very often we do not give importance to this part of the body.
The nails grow on the fingertips and face the aggressions of the outside world. They scratch surfaces and, very often, during this action, they break, bend or scratch.
But why do they break? What is the reason for brittle nails? Often due to the absence of glycine (an amino acid responsible for regenerating collagen production).
Glycine deficiency causes fragility and abnormal nail growth. Hence, collagen production is indispensable for their growth.
At the same time, there are cases where brittle nails are caused by a wound or fungal infection, such as nail fungus or onychomycosis.
Symptoms of brittle nails
Before telling about about the reasons for brittle nails, we will look at some of the typical symptoms of weakened nails below.
Deformity
Nail flaking
Chipping at the slightest touch
Frequent lifting of the nail layers
Soft keratin buildup under the nail.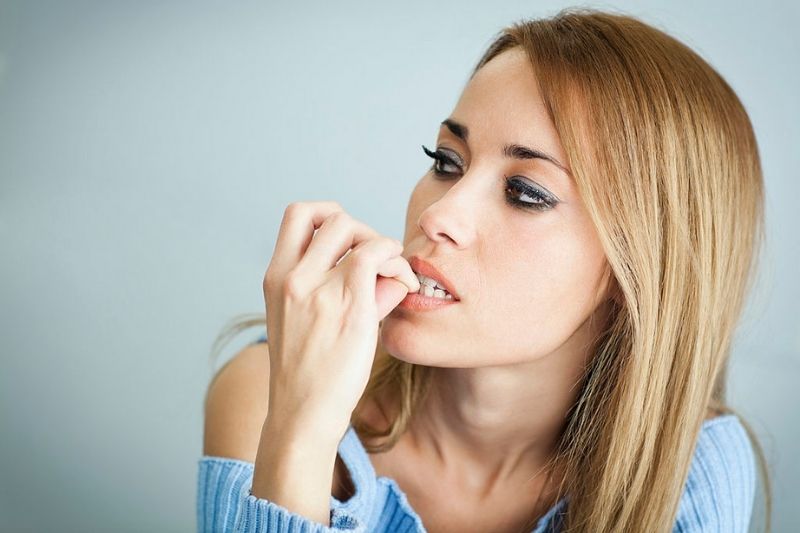 Causes – Reasons for brittle nails
Among the factors that can influence, the following reasons for brittle nails stand out:
Biting your nails regularly causes severe root damage, causing deformity.
Beware of metal files, in case of brittle nails. The ideal would be to use cardboard files and not forget to file only in one direction.
The imbalance of nutrients causes internal and external problems to the organism.
The nails contain keratin, a protein that needs vitamins, minerals and amino acids to keep the nails in good condition.
Use cleansers or other abrasive nail cleaners.
In the case of the feet, wearing unsuitable footwear, which does not allow perspiration, contributes to the appearance of fungi.
Tricks to strengthen brittle nails
Now that you're aware what the symptoms and reasons for brittle nails are, here are a few tricks to strengthen them.
1. Brewer's yeast
Thanks to its content of vitamin B and biotin, as well as that of minerals such as zinc, beer yeast acts as a tissue regenerator and strengthens the body.
We recommend its consumption in the morning, so that the effect is more intense and that the body has more time to digest all its properties. It can be found in different forms:
2. Olive oil and lemon
Olive oil detoxifies, purifies, cleans and hydrates the affected part, and does it in depth. In addition, mixed with lemon softens the area and helps eliminate stains.
Ingredients
1 tablespoon of oil (10 g)
The juice of 1 lemon
Preparation
To start, pour the oil into a bowl and mix it with the lemon juice
Immediately afterwards, moisten the cotton wool in the mixture obtained and wet the nails with it
Repeat the procedure 2 times a week
It is recommended to do it in the evening
3. Apple cider vinegar
Apple cider vinegar contains vitamins, potassium, magnesium, calcium and iron. In addition to malic acid and acetic acid, which help fight nail infections.
Ingredients
2 tablespoons of vinegar (30 ml)
2 tablespoons of water (30 ml)
Preparation
First, mix equal quantities of apple cider vinegar and water, pouring them into a bowl.
Then, with the help of a cotton swab, wet your nails for a few minutes.
Immediately after, push the cuticles to remove the residue.
Finally, repeat the procedure 1 time per day.
4. Horsetail
Horsetail contains high quantities of silicon, an essential mineral for strong and healthy nails. Also, in the case of white spots, it helps to make them disappear.
Ingredients
2 tablespoons of horsetail herb (20 g)
1 cup of water (150 ml)
Preparation
First, heat the water and add the 2 tablespoons of horsetail.
Leave to infuse for 10 minutes to concentrate its properties.
Then, let the infusion cool and dip your nails in it for 20 minutes.
Finally, repeat the procedure 3 or 4 times a week.
5. Tea Tree oil
In case your problem is due to an infection or a fungus, tea tree oil is the best choice. As a natural antiseptic, this substance prevents weak nails from acquiring a yellowish color.
Ingredients
1 tablespoon of vitamin E oil (10 g)
1 teaspoon of tea tree oil (10 g)
Preparation
First, mix the spoonful of vitamin E oil with the tea tree oil.
Then, rub the mixture on all the nails, applying with circular massages.
Leave on for 20 minutes.
Finally, rinse with warm water and dry.
Repeat twice a week.
Conclusion
The nails indicate a person's state of health, so when they are fragile, they can indicate a problem. To avoid having brittle nails from the outside, you must follow a healthy diet, play sports and stay away from stressful situations.
---
Related Articles
---
Loved our blog on reasons for brittle nails? Do share it with your friends on Facebook, Twitter, and Instagram.
DISCLAIMER: Being a reader-supported blog, Khojdeal earns affiliate commission from purchases made using links on our blog.
Learn more