Online shopping is all the rage at the moment. It is far too convenient, economical, and provides a multitude of options to choose from which would otherwise be unavailable to you. Many online stores have discount codes all through the year, especially during the festive season. Nevertheless, online shopping helps you save, and with the right assistance, you could save even more. This would mean that this festive season, you would have a greater margin of your disposable income to yourself and your family. Besides, who doesn't love extra savings?
Online shopping in India has become a household name in the last few years. In particular, during the festive season, we prefer just sitting back at home and ordering through these sites instead of being confronted with a crowd and the hassle of shopping in physical stores. These sites even offer provisions such as cashbacks, buy-back, easy payments and trouble-free returns and exchanges.
However, how do you know that you are in fact getting the best deals for yourself? It can quickly become too overwhelming with this wide spectrum of offers, discounts, and deals. You must, therefore, be careful while browsing your way through them.
Enumerated below is a comprehensive guide on how you can navigate your way through the deluge of online shopping sites and their offers in a way that you make the most out of them.
1. Make Use of Credit Cards
Make the fullest use of the multiple payment options that are present in every online shopping sites. Although many people are convinced it could lead to fraud or penalty charges, that rarely materializes in reality. With that help of credit cards, you have the option of benefiting from cashback and reward points. Using them for every purchase would actually help you to save more and have more to spend. It is a profitable vicious cycle and is the best mode of payment when you are a prolific online shopper.
However, keep in mind that the potentiality of fraudulent activities is not based entirely on rumors. This could actually become a reality. Make sure that you are using your credit cards and all bank information wisely and responsibly. If you think that a payment portal is suspicious, opt out of it immediately and go with the cash on delivery option if available. Additionally, keep up with the latest news and updates regarding these payment sites so you know that you are making an informed decision when you are paying for your products online.
Another thing to be taken into account is that debit cards usually do not have as many benefits as credit cards do. They have better and more number of offers and the reward to cash ratio is considerably more than the debit card counterpart. Cash backs have a higher sustainability through credit cards too and there is hardly a time of the year when online shopping stores do not have an offer on all the major credit card modes of payment.
2. E-Wallets While Paying
In correspondence with the rise of the popularity of online shopping sites in India, several online wallets have also seen the light of day. If you are a massive online shopper, you should seriously consider using them to your advantage. Along with credit card payments, if you added payments through electronic wallets, it would give you double the welfare on your transactions. There are several e-wallets you could choose from, ranging from PayTm, Freecharge, Mobikwik, and PayUMoney. Many e-wallets also allow for a lucrative reward points system when used along your credit card facility, which go a step further to help you save more on your online purchases.
This does not just extend to online shopping for clothes, electronics or furniture. In several online food ordering shops, you can get exorbitantly high discount rates on using these payment wallets all year round, and especially so during the festive seasons. Food is an inseparable part of our festivals, and with these apps, you can order delicacies in the comfort if your homes, so why not make a little savings there too?
3. Make Use of Coupon Websites for Online Shopping
Besides the raise of e-wallets, we have also been witness to the steady growth in the popularity of coupon websites in India. Browse through all these sites to determine which one best suits your needs. These websites can offer you incredible discounts which would have otherwise gone unnoticed by you had you been unaware of this provision. They could make your existing offer even better when you are making a transaction on online stores like Amazon, Flipkart, or other such major sites. However, make sure that you keep your eye on them regularly, especially in this festive season because many discount coupons are valid for a limited period of time and you must grab at the opportunity at the soonest.
Take the time to figure out the best deals for you when you combine your online wallets, credit card mode and these discount codes. The results may vary from one site to another and you must ensure that you are getting the best deals at the most budget-friendly prices.
4. Add Items To Your Shopping List
When you have laid your eyes on something you would really like to purchase, it is advisable that you wait it out for a little while and be patient for the prices to be optimum for your budgetary concerns. Make ample use of the wish-list option that is available in almost all shopping websites. Put the products in your wish-list and keep an eye on them when the discount season is in full swing. This is especially helpful when you want a product, but do not need it immediately. In sites like Amazon, upon adding a product in your wish-list, you will receive regular notifications about the price fluctuations over the course of time.
5. Choose the right time to buy
Even if it seems tempting to spend the Sunday afternoon browsing the various online shops, don't let yourself be convinced too quickly. Most stores have discounts and special offers on Wednesdays, Thursdays and Fridays . However, there are exceptions, Sunday is the best day to get cheap airline tickets and Monday is the most expensive. So you must also pay attention to the day in which to make your purchase, based on the product to buy you will have to choose the right time.
Several researches have been carried out which show that Tuesday is the best day to buy laptops and desktops, as major retailers such as Dell and Hewlett-Packard send out special coupons every Tuesday. Saturday is the ideal day for buying books on Amazon, because various discounts are applied to engage readers who like to spend a weekend in the company of a good book.
6. Use customer service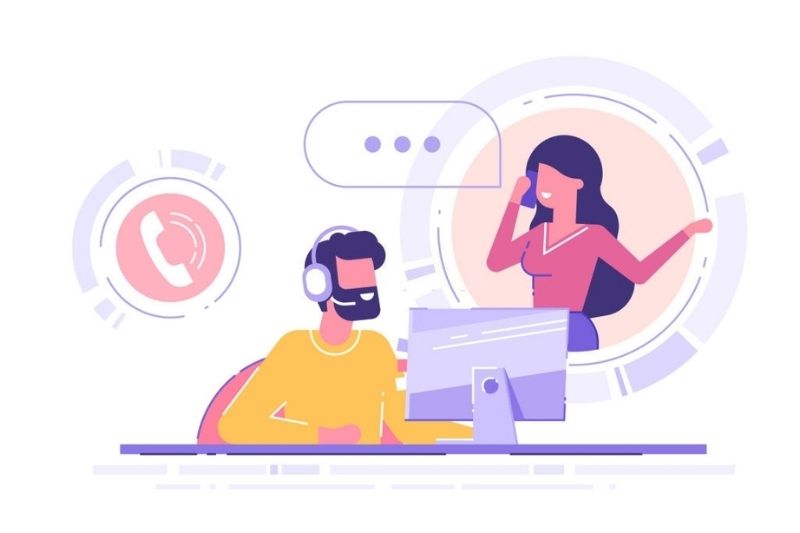 Have you just decided to use a coupon that came to you via email but realized that it expired two days ago? Do not worry! Call or contact the customer service of the shop that sent it to you, ask if your coupon can be extended and communicate that you are about to place an order. Typically, customer service does not want to miss out on a safe deposit and is interested in closing the deal. They will almost certainly give you a new promo code or extend the existing one.
It may not work every time, especially with low-cost articles, but it's always worth a try, as you won't lose anything but two minutes of your time writing or calling.
Alternatively, you can use real-time chats, which are now available on most websites. Be polite and ask a few questions about the product you wish to purchase, then ask if there are any discounts they might have. It's not a known fact, but chat support can issue special promo codes that aren't usually available.
Conclusion
This festive season, make the most out of your shopping endeavors by heading over to Khojdeal, a site on which you will be find the best offers on online shopping apps and cashback deals.

Related articles :
DISCLAIMER: Being a reader-supported blog, Khojdeal earns affiliate commission from purchases made using links on our blog.
Learn more