A face mask is essential in times of ongoing pandemics and even generally to combat pollution in cities. Khojdeal lists the Most Expensive Face Masks being sold.
The face masks listed below might not be the actual best in the class and routine of preventing illness and filtering pollution, but they are pretty expensive. We suggest, for a more practical approach, a face mask with a carbon filter for maximum protection from airborne diseases, dust and pathogens.
---
Most Expensive Face Masks
Face masks have become a necessity as of today. The pollution in the air should have had already made face masks compulsory, due to the high amount of contaminants and pathogens enveloping the air of major cities. People often get sick due to this pollution, especially in times of major festivals like Diwali,
For some industries and companies, in this pandemic, the protective gear has quickly turned into a fashion accessory. To gain profits, these companies have hiked up prices for face masks and are being called out by consumers everywhere. It is a sad reality. Due to COVID-19, face masks have to be worn at all time while going outside, it is not just to protect yourself, but to protect others too. It is absolutely necessary you wear one before heading out.
Here are the Most Expensive Face Masks.
Nike Off-White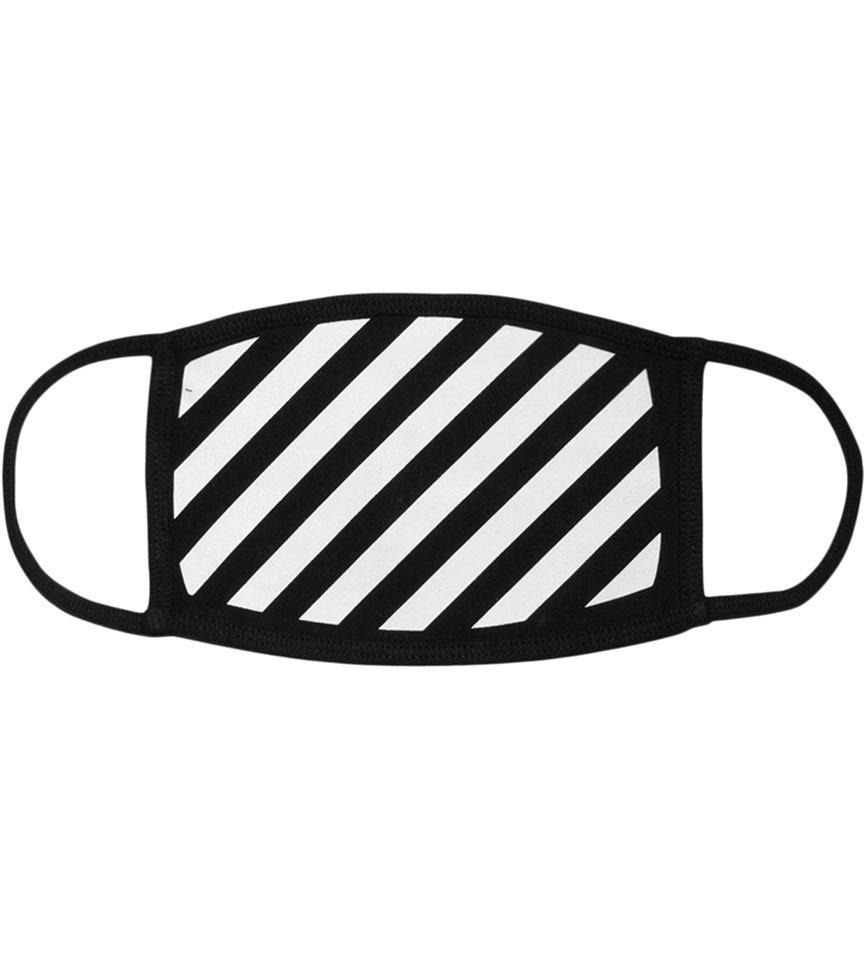 INR 9900
Nike has developed their brand around marketing and apparel that appeals to youngsters mostly. With this heavily priced face mask, Nike is essentially targeting youngsters with a lot of money to spare.
Supreme Face Masks
INR 5959
The American brand that superficially runs on the concept of "hype" is also in with this new so called trend of wearing face masks. Making it more a fashion statement than a health statement.
Nike Face Mask
INR 6900
The Nike MWW Face Mask has people gorging over the product due to high demand and positive reviews. The face mask is apparently going even further up in prices,
BAPE Face Mask
INR 15,000
The Japanese brand Bathing Ape is a super expensive brands that specializes in children's lifestyle and clothing. Without much confusion, their biggest selling point, its tongue-in-cheek treatment of its consumers, has bled into this incredibly expensive face mask.
Respro Techno Face Mask
INR 3000
Possibly a more substantial mask than the rest on this list, Respro is a UK brand and their face mask considered some of the best in the business. It combines the Sports Hepa-Type filter for sub-micron particulate pollutants, and a DACC layer for filtering gases and vapors. If you want to to save money and save yourself from pollutants and illness, you are better off investing in Respro than any other superficial brand out there.
---
Conclusion
Face masks are deemed necessary today. Even with the amount of pollution in major metropolitan cities, a face mask does more than just filter out dust and airborne pathogens, it also prevents unwanted diseases and illnesses. It is a good idea and practice to wear a face mask when you plan to go out. If you have a slight cold or a cough, this practice will not only help you from taking on pathogens from the surroundings, but also protect others from the germs you are carrying. Khojdeal lists the best and Most Expensive Face Masks being sold online.
---
Related Articles
---
Loved our blog on Most Expensive Face Masks? Do share it with your friends on Facebook, Twitter, and Instagram.
DISCLAIMER: Being a reader-supported blog, Khojdeal earns affiliate commission from purchases made using links on our blog.
Learn more