');mask-image:url('data:image/svg+xml;utf8,');mask-mode:alpha;-webkit-mask-repeat:no-repeat;mask-repeat:no-repeat;-webkit-mask-size:contain;mask-size:contain;-webkit-mask-position:center;mask-position:center;border-radius:0}}.wp-block-latest-comments__comment{font-size:15px;line-height:1.1;list-style:none;margin-bottom:1em}.has-avatars .wp-block-latest-comments__comment{min-height:36px;list-style:none}.has-avatars .wp-block-latest-comments__comment .wp-block-latest-comments__comment-excerpt,.has-avatars .wp-block-latest-comments__comment .wp-block-latest-comments__comment-meta{margin-left:52px}.has-dates .wp-block-latest-comments__comment,.has-excerpts .wp-block-latest-comments__comment{line-height:1.5}.wp-block-latest-comments__comment-excerpt p{font-size:14px;line-height:1.8;margin:5px 0 20px}.wp-block-latest-comments__comment-date{color:#8f98a1;display:block;font-size:12px}.wp-block-latest-comments .avatar,.wp-block-latest-comments__comment-avatar{border-radius:24px;display:block;float:left;height:40px;margin-right:12px;width:40px}.wp-block-latest-posts.alignleft{margin-right:2em}.wp-block-latest-posts.alignright{margin-left:2em}.wp-block-latest-posts.wp-block-latest-posts__list{list-style:none}.wp-block-latest-posts.wp-block-latest-posts__list li{clear:both}.wp-block-latest-posts.is-grid{display:flex;flex-wrap:wrap;padding:0}.wp-block-latest-posts.is-grid li{margin:0 20px 20px 0;width:100%}@media (min-width:600px){.wp-block-latest-posts.columns-2 li{width:calc(50% - 20px)}.wp-block-latest-posts.columns-3 li{width:calc(33.33333% - 20px)}.wp-block-latest-posts.columns-4 li{width:calc(25% - 20px)}.wp-block-latest-posts.columns-5 li{width:calc(20% - 20px)}.wp-block-latest-posts.columns-6 li{width:calc(16.66667% - 20px)}}.wp-block-latest-posts__post-author,.wp-block-latest-posts__post-date{display:block;color:#6c7781;font-size:13px}.wp-block-latest-posts__post-excerpt{margin-top:8px;margin-bottom:16px}.wp-block-latest-posts__featured-image img{height:auto;width:auto}.wp-block-latest-posts__featured-image.alignleft{margin-right:1em}.wp-block-latest-posts__featured-image.alignright{margin-left:1em}.wp-block-latest-posts__featured-image.aligncenter{margin-bottom:1em;text-align:center}.edit-post-visual-editor .wp-block-latest-posts.is-grid li{margin-bottom:20px}.wp-block-media-text{ /*!rtl:begin:ignore*/direction:ltr; /*!rtl:end:ignore*/display:-ms-grid;display:grid;-ms-grid-columns:50% 1fr;grid-template-columns:50% 1fr;-ms-grid-rows:auto;grid-template-rows:auto}.wp-block-media-text.has-media-on-the-right{-ms-grid-columns:1fr 50%;grid-template-columns:1fr 50%}.wp-block-media-text.is-vertically-aligned-top .wp-block-media-text__content,.wp-block-media-text.is-vertically-aligned-top .wp-block-media-text__media{-ms-grid-row-align:start;align-self:start}.wp-block-media-text.is-vertically-aligned-center .wp-block-media-text__content,.wp-block-media-text.is-vertically-aligned-center .wp-block-media-text__media,.wp-block-media-text .wp-block-media-text__content,.wp-block-media-text .wp-block-media-text__media{-ms-grid-row-align:center;align-self:center}.wp-block-media-text.is-vertically-aligned-bottom .wp-block-media-text__content,.wp-block-media-text.is-vertically-aligned-bottom .wp-block-media-text__media{-ms-grid-row-align:end;align-self:end}.wp-block-media-text .wp-block-media-text__media{ /*!rtl:begin:ignore*/-ms-grid-column:1;grid-column:1;-ms-grid-row:1;grid-row:1; /*!rtl:end:ignore*/margin:0}.wp-block-media-text .wp-block-media-text__content{direction:ltr; /*!rtl:begin:ignore*/-ms-grid-column:2;grid-column:2;-ms-grid-row:1;grid-row:1; /*!rtl:end:ignore*/padding:0 8%;word-break:break-word}.wp-block-media-text.has-media-on-the-right .wp-block-media-text__media{ /*!rtl:begin:ignore*/-ms-grid-column:2;grid-column:2;-ms-grid-row:1;grid-row:1 /*!rtl:end:ignore*/}.wp-block-media-text.has-media-on-the-right .wp-block-media-text__content{ /*!rtl:begin:ignore*/-ms-grid-column:1;grid-column:1;-ms-grid-row:1;grid-row:1 /*!rtl:end:ignore*/}.wp-block-media-text__media img,.wp-block-media-text__media video{max-width:unset;width:100%;vertical-align:middle}.wp-block-media-text.is-image-fill figure.wp-block-media-text__media{height:100%;min-height:250px;background-size:cover}.wp-block-media-text.is-image-fill figure.wp-block-media-text__media>img{position:absolute;width:1px;height:1px;padding:0;margin:-1px;overflow:hidden;clip:rect(0,0,0,0);border:0}@media (max-width:600px){.wp-block-media-text.is-stacked-on-mobile{-ms-grid-columns:100%!important;grid-template-columns:100%!important}.wp-block-media-text.is-stacked-on-mobile .wp-block-media-text__media{-ms-grid-column:1;grid-column:1;-ms-grid-row:1;grid-row:1}.wp-block-media-text.is-stacked-on-mobile.has-media-on-the-right .wp-block-media-text__media,.wp-block-media-text.is-stacked-on-mobile .wp-block-media-text__content{-ms-grid-column:1;grid-column:1;-ms-grid-row:2;grid-row:2}.wp-block-media-text.is-stacked-on-mobile.has-media-on-the-right .wp-block-media-text__content{-ms-grid-column:1;grid-column:1;-ms-grid-row:1;grid-row:1}}.wp-block-navigation.is-style-light .wp-block-navigation-link:not(.has-text-color),.wp-block-navigation .wp-block-navigation-link:not(.has-text-color){color:#1e1e1e}.wp-block-navigation.is-style-light:not(.has-background) .wp-block-navigation__container,.wp-block-navigation:not(.has-background) .wp-block-navigation__container{background-color:#fff}.wp-block-navigation.is-style-dark .wp-block-navigation-link:not(.has-text-color){color:#fff}.wp-block-navigation.is-style-dark:not(.has-background) .wp-block-navigation__container{background-color:#1e1e1e}.items-justified-left>ul{justify-content:flex-start}.items-justified-center>ul{justify-content:center}.items-justified-right>ul{justify-content:flex-end}.wp-block-navigation-link{display:flex;align-items:center;position:relative;margin:0}.wp-block-navigation-link .wp-block-navigation__container:empty{display:none}.wp-block-navigation__container{list-style:none;margin:0;padding-left:0;display:flex;flex-wrap:wrap}.is-vertical .wp-block-navigation__container{display:block}.has-child .wp-block-navigation__container{border:1px solid rgba(0,0,0,.15);background-color:inherit;color:inherit;position:absolute;left:0;top:100%;width:fit-content;z-index:1;opacity:0;transition:opacity .1s linear;visibility:hidden}.has-child .wp-block-navigation__container>.wp-block-navigation-link>.wp-block-navigation-link__content{flex-grow:1}.has-child .wp-block-navigation__container>.wp-block-navigation-link>.wp-block-navigation-link__submenu-icon{padding-right:8px}@media (min-width:782px){.has-child .wp-block-navigation__container{left:24px}.has-child .wp-block-navigation__container .wp-block-navigation__container{left:100%;top:-1px}.has-child .wp-block-navigation__container .wp-block-navigation__container:before{content:"";position:absolute;right:100%;height:100%;display:block;width:8px;background:transparent}.has-child .wp-block-navigation__container .wp-block-navigation-link__submenu-icon svg{transform:rotate(0)}}.has-child:hover{cursor:pointer}.has-child:hover>.wp-block-navigation__container{visibility:visible;opacity:1;display:flex;flex-direction:column}.has-child:focus-within{cursor:pointer}.has-child:focus-within>.wp-block-navigation__container{visibility:visible;opacity:1;display:flex;flex-direction:column}.wp-block-navigation-link__content{text-decoration:none;padding:8px 16px}.wp-block-navigation-link__content+.wp-block-navigation-link__content{padding-top:0}.has-text-color .wp-block-navigation-link__content{color:inherit}.wp-block-navigation-link__label{font-family:-apple-system,BlinkMacSystemFont,Segoe UI,Roboto,Oxygen-Sans,Ubuntu,Cantarell,Helvetica Neue,sans-serif;word-break:normal;overflow-wrap:break-word}.wp-block-navigation-link__submenu-icon{height:inherit;padding:6px 16px}.wp-block-navigation-link__submenu-icon svg{fill:currentColor}@media (min-width:782px){.wp-block-navigation-link__submenu-icon svg{transform:rotate(90deg)}}.is-small-text{font-size:14px}.is-regular-text{font-size:16px}.is-large-text{font-size:36px}.is-larger-text{font-size:48px}.has-drop-cap:not(:focus):first-letter{float:left;font-size:8.4em;line-height:.68;font-weight:100;margin:.05em .1em 0 0;text-transform:uppercase;font-style:normal}p.has-background{padding:20px 38px}p.has-text-color a{color:inherit}.wp-block-post-author{display:flex;flex-wrap:wrap;line-height:1.5}.wp-block-post-author__byline{width:100%;margin-top:0;margin-bottom:0;font-size:.5em}.wp-block-post-author__avatar{margin-right:16px}.wp-block-post-author__bio{margin-bottom:8px;font-size:.7em}.wp-block-post-author__content{flex-grow:1;flex-basis:0}.wp-block-post-author__name{font-weight:700;margin:0}.wp-block-pullquote{padding:3em 0;margin-left:0;margin-right:0;text-align:center}.wp-block-pullquote.alignleft,.wp-block-pullquote.alignright{max-width:290px}.wp-block-pullquote.alignleft p,.wp-block-pullquote.alignright p{font-size:20px}.wp-block-pullquote p{font-size:28px;line-height:1.6}.wp-block-pullquote cite,.wp-block-pullquote footer{position:relative}.wp-block-pullquote .has-text-color a{color:inherit}.wp-block-pullquote:not(.is-style-solid-color){background:none}.wp-block-pullquote.is-style-solid-color{border:none}.wp-block-pullquote.is-style-solid-color blockquote{margin-left:auto;margin-right:auto;text-align:left;max-width:60%}.wp-block-pullquote.is-style-solid-color blockquote p{margin-top:0;margin-bottom:0;font-size:32px}.wp-block-pullquote.is-style-solid-color blockquote cite{text-transform:none;font-style:normal}.wp-block-pullquote cite{color:inherit}.wp-block-quote.is-large,.wp-block-quote.is-style-large{margin:0 0 16px;padding:0 1em}.wp-block-quote.is-large p,.wp-block-quote.is-style-large p{font-size:24px;font-style:italic;line-height:1.6}.wp-block-quote.is-large cite,.wp-block-quote.is-large footer,.wp-block-quote.is-style-large cite,.wp-block-quote.is-style-large footer{font-size:18px;text-align:right}.wp-block-rss.alignleft{margin-right:2em}.wp-block-rss.alignright{margin-left:2em}.wp-block-rss.is-grid{display:flex;flex-wrap:wrap;padding:0;list-style:none}.wp-block-rss.is-grid li{margin:0 16px 16px 0;width:100%}@media (min-width:600px){.wp-block-rss.columns-2 li{width:calc(50% - 16px)}.wp-block-rss.columns-3 li{width:calc(33.33333% - 16px)}.wp-block-rss.columns-4 li{width:calc(25% - 16px)}.wp-block-rss.columns-5 li{width:calc(20% - 16px)}.wp-block-rss.columns-6 li{width:calc(16.66667% - 16px)}}.wp-block-rss__item-author,.wp-block-rss__item-publish-date{display:block;color:#6c7781;font-size:13px}.wp-block-search{display:flex;flex-wrap:wrap}.wp-block-search .wp-block-search__label{width:100%}.wp-block-search .wp-block-search__input{flex-grow:1;max-width:360px}.wp-block-search .wp-block-search__button{margin-left:10px}.wp-block-separator.is-style-wide{border-bottom-width:1px}.wp-block-separator.is-style-dots{background:none!important;border:none;text-align:center;max-width:none;line-height:1;height:auto}.wp-block-separator.is-style-dots:before{content:"\00b7 \00b7 \00b7";color:currentColor;font-size:20px;letter-spacing:2em;padding-left:2em;font-family:serif}.wp-block-social-links{display:flex;justify-content:flex-start;padding-left:0;padding-right:0;margin-left:0}.wp-block-social-links .wp-social-link a,.wp-block-social-links .wp-social-link a:hover{text-decoration:none;border-bottom:0;box-shadow:none}.wp-social-link{display:block;width:36px;height:36px;border-radius:36px;margin-right:8px;transition:transform .1s ease}@media (prefers-reduced-motion:reduce){.wp-social-link{transition-duration:0s}}.wp-social-link a{padding:6px;display:block;line-height:0;transition:transform .1s ease}.wp-social-link a,.wp-social-link a:active,.wp-social-link a:hover,.wp-social-link a:visited,.wp-social-link svg{color:currentColor;fill:currentColor}.wp-social-link:hover{transform:scale(1.1)}.wp-block-social-links.aligncenter{justify-content:center;display:flex}.wp-block-social-links:not(.is-style-logos-only) .wp-social-link{background-color:#f0f0f0;color:#444}.wp-block-social-links:not(.is-style-logos-only) .wp-social-link-amazon{background-color:#f90;color:#fff}.wp-block-social-links:not(.is-style-logos-only) .wp-social-link-bandcamp{background-color:#1ea0c3;color:#fff}.wp-block-social-links:not(.is-style-logos-only) .wp-social-link-behance{background-color:#0757fe;color:#fff}.wp-block-social-links:not(.is-style-logos-only) .wp-social-link-codepen{background-color:#1e1f26;color:#fff}.wp-block-social-links:not(.is-style-logos-only) .wp-social-link-deviantart{background-color:#02e49b;color:#fff}.wp-block-social-links:not(.is-style-logos-only) .wp-social-link-dribbble{background-color:#e94c89;color:#fff}.wp-block-social-links:not(.is-style-logos-only) .wp-social-link-dropbox{background-color:#4280ff;color:#fff}.wp-block-social-links:not(.is-style-logos-only) .wp-social-link-etsy{background-color:#f45800;color:#fff}.wp-block-social-links:not(.is-style-logos-only) .wp-social-link-facebook{background-color:#1778f2;color:#fff}.wp-block-social-links:not(.is-style-logos-only) .wp-social-link-fivehundredpx{background-color:#000;color:#fff}.wp-block-social-links:not(.is-style-logos-only) .wp-social-link-flickr{background-color:#0461dd;color:#fff}.wp-block-social-links:not(.is-style-logos-only) .wp-social-link-foursquare{background-color:#e65678;color:#fff}.wp-block-social-links:not(.is-style-logos-only) .wp-social-link-github{background-color:#24292d;color:#fff}.wp-block-social-links:not(.is-style-logos-only) .wp-social-link-goodreads{background-color:#eceadd;color:#382110}.wp-block-social-links:not(.is-style-logos-only) .wp-social-link-google{background-color:#ea4434;color:#fff}.wp-block-social-links:not(.is-style-logos-only) .wp-social-link-instagram{background-color:#f00075;color:#fff}.wp-block-social-links:not(.is-style-logos-only) .wp-social-link-lastfm{background-color:#e21b24;color:#fff}.wp-block-social-links:not(.is-style-logos-only) .wp-social-link-linkedin{background-color:#0d66c2;color:#fff}.wp-block-social-links:not(.is-style-logos-only) .wp-social-link-mastodon{background-color:#3288d4;color:#fff}.wp-block-social-links:not(.is-style-logos-only) .wp-social-link-medium{background-color:#02ab6c;color:#fff}.wp-block-social-links:not(.is-style-logos-only) .wp-social-link-meetup{background-color:#f6405f;color:#fff}.wp-block-social-links:not(.is-style-logos-only) .wp-social-link-pinterest{background-color:#e60122;color:#fff}.wp-block-social-links:not(.is-style-logos-only) .wp-social-link-pocket{background-color:#ef4155;color:#fff}.wp-block-social-links:not(.is-style-logos-only) .wp-social-link-reddit{background-color:#fe4500;color:#fff}.wp-block-social-links:not(.is-style-logos-only) .wp-social-link-skype{background-color:#0478d7;color:#fff}.wp-block-social-links:not(.is-style-logos-only) .wp-social-link-snapchat{background-color:#fefc00;color:#fff;stroke:#000}.wp-block-social-links:not(.is-style-logos-only) .wp-social-link-soundcloud{background-color:#ff5600;color:#fff}.wp-block-social-links:not(.is-style-logos-only) .wp-social-link-spotify{background-color:#1bd760;color:#fff}.wp-block-social-links:not(.is-style-logos-only) .wp-social-link-tumblr{background-color:#011835;color:#fff}.wp-block-social-links:not(.is-style-logos-only) .wp-social-link-twitch{background-color:#6440a4;color:#fff}.wp-block-social-links:not(.is-style-logos-only) .wp-social-link-twitter{background-color:#1da1f2;color:#fff}.wp-block-social-links:not(.is-style-logos-only) .wp-social-link-vimeo{background-color:#1eb7ea;color:#fff}.wp-block-social-links:not(.is-style-logos-only) .wp-social-link-vk{background-color:#4680c2;color:#fff}.wp-block-social-links:not(.is-style-logos-only) .wp-social-link-wordpress{background-color:#3499cd;color:#fff}.wp-block-social-links:not(.is-style-logos-only) .wp-social-link-yelp{background-color:#d32422;color:#fff}.wp-block-social-links:not(.is-style-logos-only) .wp-social-link-youtube{background-color:red;color:#fff}.wp-block-social-links.is-style-logos-only .wp-social-link{background:none;padding:4px}.wp-block-social-links.is-style-logos-only .wp-social-link svg{width:28px;height:28px}.wp-block-social-links.is-style-logos-only .wp-social-link-amazon{color:#f90}.wp-block-social-links.is-style-logos-only .wp-social-link-bandcamp{color:#1ea0c3}.wp-block-social-links.is-style-logos-only .wp-social-link-behance{color:#0757fe}.wp-block-social-links.is-style-logos-only .wp-social-link-codepen{color:#1e1f26}.wp-block-social-links.is-style-logos-only .wp-social-link-deviantart{color:#02e49b}.wp-block-social-links.is-style-logos-only .wp-social-link-dribbble{color:#e94c89}.wp-block-social-links.is-style-logos-only .wp-social-link-dropbox{color:#4280ff}.wp-block-social-links.is-style-logos-only .wp-social-link-etsy{color:#f45800}.wp-block-social-links.is-style-logos-only .wp-social-link-facebook{color:#1778f2}.wp-block-social-links.is-style-logos-only .wp-social-link-fivehundredpx{color:#000}.wp-block-social-links.is-style-logos-only .wp-social-link-flickr{color:#0461dd}.wp-block-social-links.is-style-logos-only .wp-social-link-foursquare{color:#e65678}.wp-block-social-links.is-style-logos-only .wp-social-link-github{color:#24292d}.wp-block-social-links.is-style-logos-only .wp-social-link-goodreads{color:#382110}.wp-block-social-links.is-style-logos-only .wp-social-link-google{color:#ea4434}.wp-block-social-links.is-style-logos-only .wp-social-link-instagram{color:#f00075}.wp-block-social-links.is-style-logos-only .wp-social-link-lastfm{color:#e21b24}.wp-block-social-links.is-style-logos-only .wp-social-link-linkedin{color:#0d66c2}.wp-block-social-links.is-style-logos-only .wp-social-link-mastodon{color:#3288d4}.wp-block-social-links.is-style-logos-only .wp-social-link-medium{color:#02ab6c}.wp-block-social-links.is-style-logos-only .wp-social-link-meetup{color:#f6405f}.wp-block-social-links.is-style-logos-only .wp-social-link-pinterest{color:#e60122}.wp-block-social-links.is-style-logos-only .wp-social-link-pocket{color:#ef4155}.wp-block-social-links.is-style-logos-only .wp-social-link-reddit{color:#fe4500}.wp-block-social-links.is-style-logos-only .wp-social-link-skype{color:#0478d7}.wp-block-social-links.is-style-logos-only .wp-social-link-snapchat{color:#fff;stroke:#000}.wp-block-social-links.is-style-logos-only .wp-social-link-soundcloud{color:#ff5600}.wp-block-social-links.is-style-logos-only .wp-social-link-spotify{color:#1bd760}.wp-block-social-links.is-style-logos-only .wp-social-link-tumblr{color:#011835}.wp-block-social-links.is-style-logos-only .wp-social-link-twitch{color:#6440a4}.wp-block-social-links.is-style-logos-only .wp-social-link-twitter{color:#1da1f2}.wp-block-social-links.is-style-logos-only .wp-social-link-vimeo{color:#1eb7ea}.wp-block-social-links.is-style-logos-only .wp-social-link-vk{color:#4680c2}.wp-block-social-links.is-style-logos-only .wp-social-link-wordpress{color:#3499cd}.wp-block-social-links.is-style-logos-only .wp-social-link-yelp{background-color:#d32422;color:#fff}.wp-block-social-links.is-style-logos-only .wp-social-link-youtube{color:red}.wp-block-social-links.is-style-pill-shape .wp-social-link{width:auto}.wp-block-social-links.is-style-pill-shape .wp-social-link a{padding-left:16px;padding-right:16px}.wp-block-spacer{clear:both}p.wp-block-subhead{font-size:1.1em;font-style:italic;opacity:.75}.wp-block-table{overflow-x:auto}.wp-block-table table{width:100%}.wp-block-table .has-fixed-layout{table-layout:fixed;width:100%}.wp-block-table .has-fixed-layout td,.wp-block-table .has-fixed-layout th{word-break:break-word}.wp-block-table.aligncenter,.wp-block-table.alignleft,.wp-block-table.alignright{display:table;width:auto}.wp-block-table.aligncenter td,.wp-block-table.aligncenter th,.wp-block-table.alignleft td,.wp-block-table.alignleft th,.wp-block-table.alignright td,.wp-block-table.alignright th{word-break:break-word}.wp-block-table .has-subtle-light-gray-background-color{background-color:#f3f4f5}.wp-block-table .has-subtle-pale-green-background-color{background-color:#e9fbe5}.wp-block-table .has-subtle-pale-blue-background-color{background-color:#e7f5fe}.wp-block-table .has-subtle-pale-pink-background-color{background-color:#fcf0ef}.wp-block-table.is-style-stripes{border-spacing:0;border-collapse:inherit;background-color:transparent;border-bottom:1px solid #f0f0f0}.wp-block-table.is-style-stripes tbody tr:nth-child(odd){background-color:#f0f0f0}.wp-block-table.is-style-stripes.has-subtle-light-gray-background-color tbody tr:nth-child(odd){background-color:#f3f4f5}.wp-block-table.is-style-stripes.has-subtle-pale-green-background-color tbody tr:nth-child(odd){background-color:#e9fbe5}.wp-block-table.is-style-stripes.has-subtle-pale-blue-background-color tbody tr:nth-child(odd){background-color:#e7f5fe}.wp-block-table.is-style-stripes.has-subtle-pale-pink-background-color tbody tr:nth-child(odd){background-color:#fcf0ef}.wp-block-table.is-style-stripes td,.wp-block-table.is-style-stripes th{border-color:transparent}.wp-block-text-columns,.wp-block-text-columns.aligncenter{display:flex}.wp-block-text-columns .wp-block-column{margin:0 16px;padding:0}.wp-block-text-columns .wp-block-column:first-child{margin-left:0}.wp-block-text-columns .wp-block-column:last-child{margin-right:0}.wp-block-text-columns.columns-2 .wp-block-column{width:50%}.wp-block-text-columns.columns-3 .wp-block-column{width:33.33333%}.wp-block-text-columns.columns-4 .wp-block-column{width:25%}.wp-block-video{margin-left:0;margin-right:0}.wp-block-video video{max-width:100%}@supports ((position:-webkit-sticky) or (position:sticky)){.wp-block-video [poster]{object-fit:cover}}.wp-block-video.aligncenter{text-align:center}.wp-block-video figcaption{margin-top:.5em;margin-bottom:1em}:root .editor-styles-wrapper .has-pale-pink-background-color,:root .has-pale-pink-background-color{background-color:#f78da7}:root .editor-styles-wrapper .has-vivid-red-background-color,:root .has-vivid-red-background-color{background-color:#cf2e2e}:root .editor-styles-wrapper .has-luminous-vivid-orange-background-color,:root .has-luminous-vivid-orange-background-color{background-color:#ff6900}:root .editor-styles-wrapper .has-luminous-vivid-amber-background-color,:root .has-luminous-vivid-amber-background-color{background-color:#fcb900}:root .editor-styles-wrapper .has-light-green-cyan-background-color,:root .has-light-green-cyan-background-color{background-color:#7bdcb5}:root .editor-styles-wrapper .has-vivid-green-cyan-background-color,:root .has-vivid-green-cyan-background-color{background-color:#00d084}:root .editor-styles-wrapper .has-pale-cyan-blue-background-color,:root .has-pale-cyan-blue-background-color{background-color:#8ed1fc}:root .editor-styles-wrapper .has-vivid-cyan-blue-background-color,:root .has-vivid-cyan-blue-background-color{background-color:#0693e3}:root .editor-styles-wrapper .has-vivid-purple-background-color,:root .has-vivid-purple-background-color{background-color:#9b51e0}:root .editor-styles-wrapper .has-white-background-color,:root .has-white-background-color{background-color:#fff}:root .editor-styles-wrapper .has-very-light-gray-background-color,:root .has-very-light-gray-background-color{background-color:#eee}:root .editor-styles-wrapper .has-cyan-bluish-gray-background-color,:root .has-cyan-bluish-gray-background-color{background-color:#abb8c3}:root .editor-styles-wrapper .has-very-dark-gray-background-color,:root .has-very-dark-gray-background-color{background-color:#313131}:root .editor-styles-wrapper .has-black-background-color,:root .has-black-background-color{background-color:#000}:root .editor-styles-wrapper .has-pale-pink-color,:root .has-pale-pink-color{color:#f78da7}:root .editor-styles-wrapper .has-vivid-red-color,:root .has-vivid-red-color{color:#cf2e2e}:root .editor-styles-wrapper .has-luminous-vivid-orange-color,:root .has-luminous-vivid-orange-color{color:#ff6900}:root .editor-styles-wrapper .has-luminous-vivid-amber-color,:root .has-luminous-vivid-amber-color{color:#fcb900}:root .editor-styles-wrapper .has-light-green-cyan-color,:root .has-light-green-cyan-color{color:#7bdcb5}:root .editor-styles-wrapper .has-vivid-green-cyan-color,:root .has-vivid-green-cyan-color{color:#00d084}:root .editor-styles-wrapper .has-pale-cyan-blue-color,:root .has-pale-cyan-blue-color{color:#8ed1fc}:root .editor-styles-wrapper .has-vivid-cyan-blue-color,:root .has-vivid-cyan-blue-color{color:#0693e3}:root .editor-styles-wrapper .has-vivid-purple-color,:root .has-vivid-purple-color{color:#9b51e0}:root .editor-styles-wrapper .has-white-color,:root .has-white-color{color:#fff}:root .editor-styles-wrapper .has-very-light-gray-color,:root .has-very-light-gray-color{color:#eee}:root .editor-styles-wrapper .has-cyan-bluish-gray-color,:root .has-cyan-bluish-gray-color{color:#abb8c3}:root .editor-styles-wrapper .has-very-dark-gray-color,:root .has-very-dark-gray-color{color:#313131}:root .editor-styles-wrapper .has-black-color,:root .has-black-color{color:#000}:root .editor-styles-wrapper .has-vivid-cyan-blue-to-vivid-purple-gradient-background,:root .has-vivid-cyan-blue-to-vivid-purple-gradient-background{background:linear-gradient(135deg,#0693e3,#9b51e0)}:root .editor-styles-wrapper .has-vivid-green-cyan-to-vivid-cyan-blue-gradient-background,:root .has-vivid-green-cyan-to-vivid-cyan-blue-gradient-background{background:linear-gradient(135deg,#00d084,#0693e3)}:root .editor-styles-wrapper .has-light-green-cyan-to-vivid-green-cyan-gradient-background,:root .has-light-green-cyan-to-vivid-green-cyan-gradient-background{background:linear-gradient(135deg,#7adcb4,#00d082)}:root .editor-styles-wrapper .has-luminous-vivid-amber-to-luminous-vivid-orange-gradient-background,:root .has-luminous-vivid-amber-to-luminous-vivid-orange-gradient-background{background:linear-gradient(135deg,#fcb900,#ff6900)}:root .editor-styles-wrapper .has-luminous-vivid-orange-to-vivid-red-gradient-background,:root .has-luminous-vivid-orange-to-vivid-red-gradient-background{background:linear-gradient(135deg,#ff6900,#cf2e2e)}:root .editor-styles-wrapper .has-very-light-gray-to-cyan-bluish-gray-gradient-background,:root .has-very-light-gray-to-cyan-bluish-gray-gradient-background{background:linear-gradient(135deg,#eee,#a9b8c3)}:root .editor-styles-wrapper .has-cool-to-warm-spectrum-gradient-background,:root .has-cool-to-warm-spectrum-gradient-background{background:linear-gradient(135deg,#4aeadc,#9778d1 20%,#cf2aba 40%,#ee2c82 60%,#fb6962 80%,#fef84c)}:root .editor-styles-wrapper .has-blush-light-purple-gradient-background,:root .has-blush-light-purple-gradient-background{background:linear-gradient(135deg,#ffceec,#9896f0)}:root .editor-styles-wrapper .has-blush-bordeaux-gradient-background,:root .has-blush-bordeaux-gradient-background{background:linear-gradient(135deg,#fecda5,#fe2d2d 50%,#6b003e)}:root .editor-styles-wrapper .has-purple-crush-gradient-background,:root .has-purple-crush-gradient-background{background:linear-gradient(135deg,#34e2e4,#4721fb 50%,#ab1dfe)}:root .editor-styles-wrapper .has-luminous-dusk-gradient-background,:root .has-luminous-dusk-gradient-background{background:linear-gradient(135deg,#ffcb70,#c751c0 50%,#4158d0)}:root .editor-styles-wrapper .has-hazy-dawn-gradient-background,:root .has-hazy-dawn-gradient-background{background:linear-gradient(135deg,#faaca8,#dad0ec)}:root .editor-styles-wrapper .has-pale-ocean-gradient-background,:root .has-pale-ocean-gradient-background{background:linear-gradient(135deg,#fff5cb,#b6e3d4 50%,#33a7b5)}:root .editor-styles-wrapper .has-electric-grass-gradient-background,:root .has-electric-grass-gradient-background{background:linear-gradient(135deg,#caf880,#71ce7e)}:root .editor-styles-wrapper .has-subdued-olive-gradient-background,:root .has-subdued-olive-gradient-background{background:linear-gradient(135deg,#fafae1,#67a671)}:root .editor-styles-wrapper .has-atomic-cream-gradient-background,:root .has-atomic-cream-gradient-background{background:linear-gradient(135deg,#fdd79a,#004a59)}:root .editor-styles-wrapper .has-nightshade-gradient-background,:root .has-nightshade-gradient-background{background:linear-gradient(135deg,#330968,#31cdcf)}:root .editor-styles-wrapper .has-midnight-gradient-background,:root .has-midnight-gradient-background{background:linear-gradient(135deg,#020381,#2874fc)}:root .editor-styles-wrapper .has-link-color a,:root .has-link-color a{color:#00e;color:var(--wp--style--color--link,#00e)}.editor-styles-wrapper .has-small-font-size,.has-small-font-size{font-size:13px}.editor-styles-wrapper .has-normal-font-size,.editor-styles-wrapper .has-regular-font-size,.has-normal-font-size,.has-regular-font-size{font-size:16px}.editor-styles-wrapper .has-medium-font-size,.has-medium-font-size{font-size:20px}.editor-styles-wrapper .has-large-font-size,.has-large-font-size{font-size:36px}.editor-styles-wrapper .has-huge-font-size,.editor-styles-wrapper .has-larger-font-size,.has-huge-font-size,.has-larger-font-size{font-size:42px}.has-text-align-center{text-align:center}.has-text-align-left{text-align:left}.has-text-align-right{text-align:right}#end-resizable-editor-section{display:none}.aligncenter{clear:both} @font-face{font-display:swap;font-family:ez-toc-icomoon;src:url(//www.khojdeal.com/deals/wp-content/plugins/easy-table-of-contents/vendor/icomoon/fonts/ez-toc-icomoon.eot);src:url(//www.khojdeal.com/deals/wp-content/plugins/easy-table-of-contents/vendor/icomoon/fonts/ez-toc-icomoon.eot?#iefix) format('embedded-opentype'),url(//www.khojdeal.com/deals/wp-content/plugins/easy-table-of-contents/vendor/icomoon/fonts/ez-toc-icomoon.woff2) format('woff2'),url(//www.khojdeal.com/deals/wp-content/plugins/easy-table-of-contents/vendor/icomoon/fonts/ez-toc-icomoon.woff) format('woff'),url(//www.khojdeal.com/deals/wp-content/plugins/easy-table-of-contents/vendor/icomoon/fonts/ez-toc-icomoon.ttf) format('truetype'),url(//www.khojdeal.com/deals/wp-content/plugins/easy-table-of-contents/vendor/icomoon/fonts/ez-toc-icomoon.svg#ez-toc-icomoon) format('svg');font-weight:400;font-style:normal}/*!* Better Font Rendering =========== *!*/ #ez-toc-container{background:#f9f9f9;border:1px solid #aaa;border-radius:4px;box-shadow:0 1px 1px rgba(0,0,0,.05);display:table;margin-bottom:1em;padding:10px;position:relative;width:auto}div.ez-toc-widget-container{padding:0;position:relative}#ez-toc-container.ez-toc-light-blue{background:#edf6ff}#ez-toc-container.ez-toc-white{background:#fff}#ez-toc-container.ez-toc-black{background:#000}#ez-toc-container.ez-toc-transparent{background:none transparent}div.ez-toc-widget-container ul{display:block}div.ez-toc-widget-container li{border:none;padding:0}div.ez-toc-widget-container ul.ez-toc-list{padding:10px}#ez-toc-container ul ul,.ez-toc div.ez-toc-widget-container ul ul{margin-left:1.5em}#ez-toc-container li,#ez-toc-container ul{margin:0;padding:0}#ez-toc-container li,#ez-toc-container ul,#ez-toc-container ul li,div.ez-toc-widget-container,div.ez-toc-widget-container li{background:0 0;list-style:none none;line-height:1.6;margin:0;overflow:hidden;z-index:1}#ez-toc-container p.ez-toc-title{text-align:left;line-height:1.45;margin:0;padding:0}.ez-toc-title-container{display:table;width:100%}.ez-toc-title,.ez-toc-title-toggle{display:table-cell;text-align:left;vertical-align:middle}#ez-toc-container.ez-toc-black p.ez-toc-title{color:#fff}#ez-toc-container div.ez-toc-title-container+ul.ez-toc-list{margin-top:1em}.ez-toc-wrap-left{float:left;margin-right:10px}.ez-toc-wrap-right{float:right;margin-left:10px}#ez-toc-container a{color:#444;text-decoration:none;text-shadow:none}#ez-toc-container a:visited{color:#9f9f9f}#ez-toc-container a:hover{text-decoration:underline}#ez-toc-container.ez-toc-black a{color:#fff}#ez-toc-container.ez-toc-black a:visited{color:#fff}#ez-toc-container a.ez-toc-toggle{color:#444}#ez-toc-container.counter-flat ul,#ez-toc-container.counter-hierarchy ul,.ez-toc-widget-container.counter-flat ul,.ez-toc-widget-container.counter-hierarchy ul{counter-reset:item}#ez-toc-container.counter-numeric li,.ez-toc-widget-container.counter-numeric li{list-style-type:decimal;list-style-position:inside}#ez-toc-container.counter-decimal ul.ez-toc-list li a::before,.ez-toc-widget-container.counter-decimal ul.ez-toc-list li a::before{content:counters(item, ".") ". ";counter-increment:item}#ez-toc-container.counter-roman li a::before,.ez-toc-widget-container.counter-roman ul.ez-toc-list li a::before{content:counters(item, ".", upper-roman) ". ";counter-increment:item}.ez-toc-widget-container ul.ez-toc-list li::before{content:' ';position:absolute;left:0;right:0;height:30px;line-height:30px;z-index:-1}.ez-toc-widget-container ul.ez-toc-list li.active::before{background-color:#ededed}.ez-toc-widget-container li.active>a{font-weight:900}.ez-toc-btn{display:inline-block;padding:6px 12px;margin-bottom:0;font-size:14px;font-weight:400;line-height:1.428571429;text-align:center;white-space:nowrap;vertical-align:middle;cursor:pointer;background-image:none;border:1px solid transparent;border-radius:4px;-webkit-user-select:none;-moz-user-select:none;-ms-user-select:none;-o-user-select:none;user-select:none}.ez-toc-btn:focus{outline:thin dotted #333;outline:5px auto -webkit-focus-ring-color;outline-offset:-2px}.ez-toc-btn:focus,.ez-toc-btn:hover{color:#333;text-decoration:none}.ez-toc-btn.active,.ez-toc-btn:active{background-image:none;outline:0;box-shadow:inset 0 3px 5px rgba(0,0,0,.125)}.ez-toc-btn-default{color:#333;background-color:#fff;border-color:#ccc}.ez-toc-btn-default.active,.ez-toc-btn-default:active,.ez-toc-btn-default:focus,.ez-toc-btn-default:hover{color:#333;background-color:#ebebeb;border-color:#adadad}.ez-toc-btn-default.active,.ez-toc-btn-default:active{background-image:none}.ez-toc-btn-sm,.ez-toc-btn-xs{padding:5px 10px;font-size:12px;line-height:1.5;border-radius:3px}.ez-toc-btn-xs{padding:1px 5px}.ez-toc-btn-default{text-shadow:0 -1px 0 rgba(0,0,0,.2);box-shadow:inset 0 1px 0 rgba(255,255,255,.15),0 1px 1px rgba(0,0,0,.075)}.ez-toc-btn-default:active{box-shadow:inset 0 3px 5px rgba(0,0,0,.125)}.btn.active,.ez-toc-btn:active{background-image:none}.ez-toc-btn-default{text-shadow:0 1px 0 #fff;background-image:linear-gradient(to bottom,#fff 0,#e0e0e0 100%);background-repeat:repeat-x;border-color:#dbdbdb;border-color:#ccc}.ez-toc-btn-default:focus,.ez-toc-btn-default:hover{background-color:#e0e0e0;background-position:0 -15px}.ez-toc-btn-default.active,.ez-toc-btn-default:active{background-color:#e0e0e0;border-color:#dbdbdb}.ez-toc-pull-right{float:right!important;margin-left:10px}.ez-toc-glyphicon{position:relative;top:1px;display:inline-block;font-family:'Glyphicons Halflings';-webkit-font-smoothing:antialiased;font-style:normal;font-weight:400;line-height:1;-moz-osx-font-smoothing:grayscale}.ez-toc-glyphicon:empty{width:1em}.ez-toc-toggle i.ez-toc-glyphicon{font-size:16px;margin-left:2px}[class*=ez-toc-icon-]{font-family:ez-toc-icomoon!important;speak:none;font-style:normal;font-weight:400;font-variant:normal;text-transform:none;line-height:1;-webkit-font-smoothing:antialiased;-moz-osx-font-smoothing:grayscale}.ez-toc-icon-toggle:before{content:"\e87a"} div#ez-toc-container p.ez-toc-title{font-size:120%}div#ez-toc-container p.ez-toc-title{font-weight:500}div#ez-toc-container ul li{font-size:95%} .aawp-clearfix:after{content:".";display:block;clear:both;visibility:hidden;line-height:0;height:0}.aawp-clearfix{display:inline-block}html[xmlns] .aawp-clearfix{display:block}* html .aawp-clearfix{height:1%}.aawp .align-center{text-align:center}.aawp .aawp-button,.aawp-button{box-sizing:border-box;display:inline-block;margin:0;padding:7px 12px 6px 12px;border:1px solid transparent !important;cursor:pointer;font-size:14px;font-weight:400;line-height:19px;text-align:center;text-decoration:none !important;background-color:#fff;border-color:#ccc !important;color:#333 !important}.aawp .aawp-button:hover,.aawp-button:hover{text-decoration:none !important}.aawp .aawp-button:active,.aawp-button:active,.aawp .aawp-button:focus,.aawp-button:focus{box-shadow:none;text-decoration:none !important;outline:none}.aawp .aawp-button:visited,.aawp-button:visited{color:#333 !important}.aawp .aawp-button:hover,.aawp-button:hover,.aawp .aawp-button:focus,.aawp-button:focus{border:1px solid #ccc !important;color:#333 !important;background-color:#fafafa}.aawp .aawp-button.rounded,.aawp-button.rounded{border-radius:3px}.aawp .aawp-button.shadow,.aawp-button.shadow{box-shadow:0 1px 2px rgba(0,0,0,0.3),0 0 40px rgba(0,0,0,0.1) inset}.aawp .aawp-button.aawp-button--amazon,.aawp-button.aawp-button--amazon{border-color:#9c7e31 #90742d #786025 !important;border-radius:3px;box-shadow:0 1px 0 rgba(255,255,255,0.4) inset;background:#f0c14b;background:linear-gradient(to bottom, #f7dfa5, #f0c14b) repeat scroll 0 0 rgba(0,0,0,0);color:#111 !important}.aawp .aawp-button.aawp-button--amazon:hover,.aawp-button.aawp-button--amazon:hover,.aawp .aawp-button.aawp-button--amazon:active,.aawp-button.aawp-button--amazon:active,.aawp .aawp-button.aawp-button--amazon:focus,.aawp-button.aawp-button--amazon:focus{background:#eeb933;background:linear-gradient(to bottom, #f5d78e, #eeb933) repeat scroll 0 0 rgba(0,0,0,0);color:#111 !important}.aawp .aawp-button.aawp-button--blue,.aawp-button.aawp-button--blue{background-color:#3498db;border-color:#3498db !important;color:#fff !important}.aawp .aawp-button.aawp-button--blue:visited,.aawp-button.aawp-button--blue:visited{color:#fff !important}.aawp .aawp-button.aawp-button--blue:hover,.aawp-button.aawp-button--blue:hover,.aawp .aawp-button.aawp-button--blue:focus,.aawp-button.aawp-button--blue:focus{border:1px solid #3498db !important;color:#fff !important;background-color:#2b94d9}.aawp .aawp-button.aawp-button--red,.aawp-button.aawp-button--red{background-color:#e74c3c;border-color:#e74c3c !important;color:#fff !important}.aawp .aawp-button.aawp-button--red:visited,.aawp-button.aawp-button--red:visited{color:#fff !important}.aawp .aawp-button.aawp-button--red:hover,.aawp-button.aawp-button--red:hover,.aawp .aawp-button.aawp-button--red:focus,.aawp-button.aawp-button--red:focus{border:1px solid #e74c3c !important;color:#fff !important;background-color:#e64433}.aawp .aawp-button.aawp-button--green,.aawp-button.aawp-button--green{background-color:#27ae60;border-color:#27ae60 !important;color:#fff !important}.aawp .aawp-button.aawp-button--green:visited,.aawp-button.aawp-button--green:visited{color:#fff !important}.aawp .aawp-button.aawp-button--green:hover,.aawp-button.aawp-button--green:hover,.aawp .aawp-button.aawp-button--green:focus,.aawp-button.aawp-button--green:focus{border:1px solid #27ae60 !important;color:#fff !important;background-color:#25a65b}.aawp .aawp-button.aawp-button--yellow,.aawp-button.aawp-button--yellow{background-color:#FFDF88;border-color:#FFDF88 !important;color:#333 !important}.aawp .aawp-button.aawp-button--yellow:visited,.aawp-button.aawp-button--yellow:visited{color:#333 !important}.aawp .aawp-button.aawp-button--yellow:hover,.aawp-button.aawp-button--yellow:hover,.aawp .aawp-button.aawp-button--yellow:focus,.aawp-button.aawp-button--yellow:focus{border:1px solid #FFDF88 !important;color:#333 !important;background-color:#ffdc7e}.aawp .aawp-button.aawp-button--orange,.aawp-button.aawp-button--orange{background-color:#f39c12;border-color:#f39c12 !important;color:#fff !important}.aawp .aawp-button.aawp-button--orange:visited,.aawp-button.aawp-button--orange:visited{color:#fff !important}.aawp .aawp-button.aawp-button--orange:hover,.aawp-button.aawp-button--orange:hover,.aawp .aawp-button.aawp-button--orange:focus,.aawp-button.aawp-button--orange:focus{border:1px solid #f39c12 !important;color:#fff !important;background-color:#ef970c}.aawp .aawp-button.aawp-button--dark,.aawp-button.aawp-button--dark{background-color:#363636;border-color:#363636 !important;color:#fff !important}.aawp .aawp-button.aawp-button--dark:visited,.aawp-button.aawp-button--dark:visited{color:#fff !important}.aawp .aawp-button.aawp-button--dark:hover,.aawp-button.aawp-button--dark:hover,.aawp .aawp-button.aawp-button--dark:focus,.aawp-button.aawp-button--dark:focus{border:1px solid #363636 !important;color:#fff !important;background-color:#313131}.aawp .aawp-button.aawp-button--icon,.aawp-button.aawp-button--icon{position:relative;padding-left:32px}.aawp .aawp-button.aawp-button--icon:before,.aawp-button.aawp-button--icon:before{position:absolute;content:'';top:0;right:0;bottom:0;left:0;background-repeat:no-repeat;background-size:14px 14px;background-position:9px center}.aawp .aawp-button.aawp-button--icon-amazon-black:before,.aawp-button.aawp-button--icon-amazon-black:before{background-image:url(https://www.khojdeal.com/deals/wp-content/plugins/aawp/public/assets/css/../img/icon-amazon-black.svg)}.aawp .aawp-button.aawp-button--icon-black:before,.aawp-button.aawp-button--icon-black:before{background-image:url(https://www.khojdeal.com/deals/wp-content/plugins/aawp/public/assets/css/../img/icon-cart-black.svg)}.aawp .aawp-button.aawp-button--icon-amazon-white:before,.aawp-button.aawp-button--icon-amazon-white:before{background-image:url(https://www.khojdeal.com/deals/wp-content/plugins/aawp/public/assets/css/../img/icon-amazon-white.svg)}.aawp .aawp-button.aawp-button--icon-white:before,.aawp-button.aawp-button--icon-white:before{background-image:url(https://www.khojdeal.com/deals/wp-content/plugins/aawp/public/assets/css/../img/icon-cart-white.svg)}a.aawp-star-rating{border:none;box-shadow:none;outline:none;text-decoration:none}a.aawp-star-rating:hover,a.aawp-star-rating:focus,a.aawp-star-rating:active{border:none;box-shadow:none;outline:none;text-decoration:none}.aawp-star-rating{position:relative;display:inline-block;background-image:url(https://www.khojdeal.com/deals/wp-content/plugins/aawp/public/assets/css/../img/stars/v1.svg);background-repeat:repeat-x;background-position:left center;vertical-align:middle;height:16px;width:80px;background-size:16px 16px}.aawp-star-rating>span{position:absolute;top:0;bottom:0;left:0;display:block;background-image:url(https://www.khojdeal.com/deals/wp-content/plugins/aawp/public/assets/css/../img/stars/v1-active.svg);background-repeat:repeat-x;background-position:left center;vertical-align:middle}.aawp-star-rating>span{height:16px;width:80px;background-size:16px 16px}.aawp-star-rating--medium{height:20px;width:100px;background-size:20px 20px}.aawp-star-rating--medium>span{height:20px;width:100px;background-size:20px 20px}.aawp-star-rating--large{height:30px;width:150px;background-size:30px 30px}.aawp-star-rating--large>span{height:30px;width:150px;background-size:30px 30px}.aawp-star-rating--v2{background-image:url(https://www.khojdeal.com/deals/wp-content/plugins/aawp/public/assets/css/../img/stars/v2.svg)}.aawp-star-rating--v2>span{background-image:url(https://www.khojdeal.com/deals/wp-content/plugins/aawp/public/assets/css/../img/stars/v2-active.svg)}.aawp-star-rating--v3{background-image:url(https://www.khojdeal.com/deals/wp-content/plugins/aawp/public/assets/css/../img/stars/v3.svg)}.aawp-star-rating--v3>span{background-image:url(https://www.khojdeal.com/deals/wp-content/plugins/aawp/public/assets/css/../img/stars/v3-active.svg)}.aawp-star-rating--v4{background-image:url(https://www.khojdeal.com/deals/wp-content/plugins/aawp/public/assets/css/../img/stars/v4.svg)}.aawp-star-rating--v4>span{background-image:url(https://www.khojdeal.com/deals/wp-content/plugins/aawp/public/assets/css/../img/stars/v4-active.svg)}.aawp-star-rating--v5{background-image:url(https://www.khojdeal.com/deals/wp-content/plugins/aawp/public/assets/css/../img/stars/v5.svg)}.aawp-star-rating--v5>span{background-image:url(https://www.khojdeal.com/deals/wp-content/plugins/aawp/public/assets/css/../img/stars/v5-active.svg)}.aawp-star-rating--v6{background-image:url(https://www.khojdeal.com/deals/wp-content/plugins/aawp/public/assets/css/../img/stars/v6.svg)}.aawp-star-rating--v6>span{background-image:url(https://www.khojdeal.com/deals/wp-content/plugins/aawp/public/assets/css/../img/stars/v6-active.svg)}.aawp-star-rating--v7{background-image:url(https://www.khojdeal.com/deals/wp-content/plugins/aawp/public/assets/css/../img/stars/v7.svg)}.aawp-star-rating--v7>span{background-image:url(https://www.khojdeal.com/deals/wp-content/plugins/aawp/public/assets/css/../img/stars/v7-active.svg)}.aawp-star-rating--wayl{background-image:url(https://www.khojdeal.com/deals/wp-content/plugins/aawp/public/assets/css/../img/stars/wayl.svg)}.aawp-star-rating--wayl>span{background-image:url(https://www.khojdeal.com/deals/wp-content/plugins/aawp/public/assets/css/../img/stars/wayl-active.svg)}.aawp-star-rating--wayl.aawp-star-rating--small{height:16px;width:60px;background-size:12px 16px}.aawp-star-rating--wayl.aawp-star-rating--small>span{height:16px;width:60px;background-size:12px 16px}.aawp-star-rating--wayl.aawp-star-rating--medium{height:20px;width:75px;background-size:15px 20px}.aawp-star-rating--wayl.aawp-star-rating--medium>span{height:20px;width:75px;background-size:15px 20px}.aawp-star-rating--wayl.aawp-star-rating--large{height:30px;width:115px;background-size:23px 30px}.aawp-star-rating--wayl.aawp-star-rating--large>span{height:30px;width:115px;background-size:23px 30px}.aawp-product{position:relative;margin:0 0 30px;width:100%}.aawp-product .aawp-product__title{word-wrap:break-word}.aawp-product__ribbon{padding:0 20px;font-weight:400;font-size:12px;line-height:20px;text-transform:uppercase}.aawp-product__ribbon--sale{background:#27ae60;border-bottom-left-radius:2px;color:#fff}.aawp-product__ribbon--bestseller{background:#e47911;border-bottom-right-radius:2px;color:#fff}.aawp-product__ribbon--new{background:#d9534f;border-bottom-right-radius:2px;color:#fff}.widget .aawp-box,.aawp.aawp-box.box--widget{box-sizing:border-box;margin-bottom:15px;padding:15px 10px 10px}.widget .aawp-box *,.aawp.aawp-box.box--widget *,.widget .aawp-box *:before,.aawp.aawp-box.box--widget *:before,.widget .aawp-box *:after,.aawp.aawp-box.box--widget *:after{box-sizing:border-box}.widget .aawp-box:last-child,.aawp.aawp-box.box--widget:last-child{margin-bottom:0}.widget .aawp-box.sale,.aawp.aawp-box.box--widget.sale{padding-top:30px}.widget .aawp-box .aawp-box__thumb,.aawp.aawp-box.box--widget .aawp-box__thumb{float:none;width:100%;margin-bottom:10px}.widget .aawp-box .aawp-box__image,.aawp.aawp-box.box--widget .aawp-box__image{max-width:120px;margin-bottom:5px}.widget .aawp-box .aawp-box__content,.aawp.aawp-box.box--widget .aawp-box__content{margin-left:0;padding-left:0}.widget .aawp-box .aawp-box__title,.aawp.aawp-box.box--widget .aawp-box__title{font-size:14px !important;line-height:1.3 !important;text-align:center}.widget .aawp-box .aawp-box__footer,.aawp.aawp-box.box--widget .aawp-box__footer{text-align:center;margin-left:0;padding-left:0}.widget .aawp-box .aawp-box__footer p,.aawp.aawp-box.box--widget .aawp-box__footer p{margin:0}.widget .aawp-box .aawp-box__rating,.aawp.aawp-box.box--widget .aawp-box__rating{margin-left:0}.widget .aawp-box .aawp-box__pricing,.aawp.aawp-box.box--widget .aawp-box__pricing{margin:0 0 10px}.widget .aawp-box .aawp-box__price,.aawp.aawp-box.box--widget .aawp-box__price{line-height:1 !important;margin-bottom:5px}.widget .aawp-box .aawp-box__price--old,.aawp.aawp-box.box--widget .aawp-box__price--old{font-size:13px !important}.widget .aawp-box .aawp-box__price--saved,.aawp.aawp-box.box--widget .aawp-box__price--saved{margin-top:0}.widget .aawp-box .aawp-box__price--current,.aawp.aawp-box.box--widget .aawp-box__price--current{display:block !important;font-size:18px !important;margin:0}.widget .aawp-box .aawp-box__prime,.aawp.aawp-box.box--widget .aawp-box__prime{margin:5px 0 0 !important}.widget .aawp-box .aawp-box__btn,.aawp.aawp-box.box--widget .aawp-box__btn{margin-top:5px;margin-left:0}.widget .aawp-box .aawp-box__info,.aawp.aawp-box.box--widget .aawp-box__info{position:static;display:block;margin-top:10px;max-width:100%;text-align:center}.widget .aawp-box.inline-info .aawp-box__thumb,.aawp.aawp-box.box--widget.inline-info .aawp-box__thumb{margin-bottom:10px}.widget .aawp-box .aawp-box__reviews,.aawp.aawp-box.box--widget .aawp-box__reviews,.widget .aawp-box .aawp-box__description,.aawp.aawp-box.box--widget .aawp-box__description{display:none}.aawp .aawp-product--horizontal{zoom:1;display:block;max-width:100%;padding:20px;background:#fff;border:1px solid #ececec;font-size:15px;line-height:1.6;white-space:normal}.aawp .aawp-product--horizontal:before,.aawp .aawp-product--horizontal:after{content:" ";display:table}.aawp .aawp-product--horizontal:after{clear:both}.aawp .aawp-product--horizontal.aawp-product--ribbon{padding-top:35px}@media (min-width:769px){.aawp .aawp-product--horizontal.aawp-product--css-adjust-image-large .aawp-product__thumb{width:250px}.aawp .aawp-product--horizontal.aawp-product--css-adjust-image-large .aawp-product__content{margin-left:250px;padding-left:40px}}.aawp .aawp-product--horizontal .aawp-product__thumb{float:left;width:160px}@media (max-width:768px){.aawp .aawp-product--horizontal .aawp-product__thumb{float:none;width:100%}}.aawp .aawp-product--horizontal .aawp-product__image{display:block;height:auto;margin:0 auto 15px;max-height:200px;max-width:100%;width:auto;border:none;box-shadow:none}.aawp .aawp-product--horizontal .aawp-product__rating{margin:0 auto 10px;text-align:center}.aawp .aawp-product--horizontal .aawp-product__reviews{margin-top:5px;font-size:12px;color:#666;text-align:center}.aawp .aawp-product--horizontal .aawp-product__content{margin-left:160px;padding-left:20px}@media (max-width:768px){.aawp .aawp-product--horizontal .aawp-product__content{margin:0;padding:0}}.aawp .aawp-product--horizontal .aawp-product__title{display:block;margin:0 0 15px 0;font-size:18px;font-weight:bold}@media (max-width:480px){.aawp .aawp-product--horizontal .aawp-product__title{margin-bottom:5px;font-size:16px}}.aawp .aawp-product--horizontal .aawp-product__description{margin:0}.aawp .aawp-product--horizontal .aawp-product__description>p{margin:0 0 5px}.aawp .aawp-product--horizontal .aawp-product__description>p:empty{display:none}.aawp .aawp-product--horizontal .aawp-product__description>ul{margin:0 0 5px;padding:0 0 0 20px;list-style-type:disc;list-style-position:outside !important}.aawp .aawp-product--horizontal .aawp-product__description>ul li{margin:0;padding:0;background:none;word-wrap:break-word}@media (max-width:480px){.aawp .aawp-product--horizontal .aawp-product__description{display:none}}.aawp .aawp-product--horizontal .aawp-product__footer{text-align:right;margin-left:160px;padding-left:20px}@media (max-width:768px){.aawp .aawp-product--horizontal .aawp-product__footer{margin:0;padding:0}}.aawp .aawp-product--horizontal .aawp-product__pricing{display:block;margin-bottom:5px}.aawp .aawp-product--horizontal .aawp-product__pricing:empty,.aawp .aawp-product--horizontal .aawp-product__pricing .aawp-product__price:empty,.aawp .aawp-product--horizontal .aawp-product__pricing .aawp-product__price--old:empty,.aawp .aawp-product--horizontal .aawp-product__pricing .aawp-product__price--current:empty{display:none;margin:0}.aawp .aawp-product--horizontal .aawp-product__pricing span+span{margin-left:15px}.aawp .aawp-product--horizontal .aawp-product__pricing span+span.aawp-check-prime,.aawp .aawp-product--horizontal .aawp-product__pricing span+span.aawp-check-premium{margin-left:5px}@media (max-width:480px){.aawp .aawp-product--horizontal .aawp-product__pricing{margin-bottom:0}}.aawp .aawp-product--horizontal .aawp-product__price{display:inline-block;line-height:34px;vertical-align:middle}.aawp .aawp-product--horizontal .aawp-product__price--old{font-size:14px;text-decoration:line-through;color:#666}.aawp .aawp-product--horizontal .aawp-product__price--current{font-size:20px;font-weight:bold}@media (max-width:480px){.aawp .aawp-product--horizontal .aawp-product__price--current{font-size:16px}}.aawp .aawp-product--horizontal .aawp-product__price--saved{border-radius:2px;background:#27ae60;background:rgba(39,174,96,0.8);padding:4px 6px;color:#fff;font-size:12px;line-height:12px;margin-top:11px;margin-bottom:11px}.aawp .aawp-product--horizontal .aawp-button+.aawp-button{margin-left:15px;margin-top:5px}.aawp .aawp-product--horizontal .aawp-product__ribbon{position:absolute;padding:0 15px}.aawp .aawp-product--horizontal .aawp-product__ribbon--bestseller,.aawp .aawp-product--horizontal .aawp-product__ribbon--new{top:-1px;left:-1px}.aawp .aawp-product--horizontal .aawp-product__ribbon--sale{top:-1px;right:-1px}.aawp .aawp-product--horizontal .aawp-product__info{position:absolute;bottom:10px;left:15px;max-width:225px;color:#666;font-size:11px;text-align:left}@media (max-width:768px){.aawp .aawp-product--horizontal .aawp-product__info{position:static;display:block;margin-top:10px;max-width:100%}}@media (min-width:768px){.aawp .aawp-product--horizontal.aawp-product--inline-info .aawp-product__thumb{margin-bottom:30px}}@media (min-width:768px){}.aawp .aawp-product--horizontal.aawp-product--style-light{box-shadow:0 1px 2px rgba(0,0,0,0.3),0 0 40px rgba(0,0,0,0.1) inset}.aawp .aawp-product--horizontal.aawp-product--style-dark{background:#232F3E;color:#e2e2e2}.aawp .aawp-product--horizontal.aawp-product--style-dark .aawp-product__title{color:#fff}.aawp .aawp-product--horizontal.aawp-product--style-dark .aawp-product__title:visited{color:#fff}.aawp .aawp-product--horizontal.aawp-product--style-dark .aawp-product__title:hover,.aawp .aawp-product--horizontal.aawp-product--style-dark .aawp-product__title:focus{color:#e2e2e2}.aawp .aawp-product--horizontal.aawp-product--style-dark .aawp-product__teaser{color:#e2e2e2}.aawp .aawp-product--horizontal.aawp-product--style-dark .aawp-product__price--current{color:#fff}.aawp .aawp-product--horizontal.aawp-product--style-dark .aawp-product__reviews,.aawp .aawp-product--horizontal.aawp-product--style-dark .aawp-product__price--old,.aawp .aawp-product--horizontal.aawp-product--style-dark .aawp-product__info{color:#ccc}.aawp .aawp-product--horizontal.aawp-product--style-dark .aawp-star-rating--wayl{background-image:url(https://www.khojdeal.com/deals/wp-content/plugins/aawp/public/assets/css/../img/stars/wayl-inverted.svg)}.aawp .aawp-product--horizontal.aawp-product--style-dark .aawp-star-rating--wayl>span{background-image:url(https://www.khojdeal.com/deals/wp-content/plugins/aawp/public/assets/css/../img/stars/wayl-inverted-active.svg)}.aawp .aawp-product--horizontal.aawp-product--style-wayl{background:#96281B;color:#e2e2e2}.aawp .aawp-product--horizontal.aawp-product--style-wayl .aawp-product__title{color:#fff}.aawp .aawp-product--horizontal.aawp-product--style-wayl .aawp-product__title:visited{color:#fff}.aawp .aawp-product--horizontal.aawp-product--style-wayl .aawp-product__title:hover,.aawp .aawp-product--horizontal.aawp-product--style-wayl .aawp-product__title:focus{color:#e2e2e2}.aawp .aawp-product--horizontal.aawp-product--style-wayl .aawp-product__teaser{color:#e2e2e2}.aawp .aawp-product--horizontal.aawp-product--style-wayl .aawp-product__price--current{color:#fff}.aawp .aawp-product--horizontal.aawp-product--style-wayl .aawp-product__reviews,.aawp .aawp-product--horizontal.aawp-product--style-wayl .aawp-product__price--old,.aawp .aawp-product--horizontal.aawp-product--style-wayl .aawp-product__info{color:#ccc}.aawp .aawp-product--horizontal.aawp-product--style-wayl .aawp-star-rating--wayl{background-image:url(https://www.khojdeal.com/deals/wp-content/plugins/aawp/public/assets/css/../img/stars/wayl-inverted.svg)}.aawp .aawp-product--horizontal.aawp-product--style-wayl .aawp-star-rating--wayl>span{background-image:url(https://www.khojdeal.com/deals/wp-content/plugins/aawp/public/assets/css/../img/stars/wayl-inverted-active.svg)}.aawp .aawp-product--widget-vertical{zoom:1;padding:20px;background:#fff;border:1px solid #ececec;color:inherit;position:relative;display:block;margin:0 0 20px;max-width:100%;font-size:15px;line-height:1.6;white-space:normal;min-width:100%;padding:15px;margin-bottom:20px}.aawp .aawp-product--widget-vertical:before,.aawp .aawp-product--widget-vertical:after{content:" ";display:table}.aawp .aawp-product--widget-vertical:after{clear:both}@media (max-width:480px){.aawp .aawp-product--widget-vertical{margin-bottom:15px}}.aawp .aawp-product--widget-vertical.ribbon{padding-top:35px}.aawp .aawp-product--widget-vertical .aawp-box__thumb{float:left;width:160px}@media (max-width:768px){.aawp .aawp-product--widget-vertical .aawp-box__thumb{float:none;width:100%}}.aawp .aawp-product--widget-vertical .aawp-box__image{display:block;height:auto;margin:0 auto 15px;max-width:100%;border:none;box-shadow:none}.aawp .aawp-product--widget-vertical .aawp-box__rating{margin:0 auto 10px;text-align:center}.aawp .aawp-product--widget-vertical .aawp-box__reviews{margin-top:5px;font-size:12px;color:#666;text-align:center}.aawp .aawp-product--widget-vertical .aawp-box__content{margin-left:160px;padding-left:20px}@media (max-width:768px){.aawp .aawp-product--widget-vertical .aawp-box__content{margin:0;padding:0}}.aawp .aawp-product--widget-vertical .aawp-box__title{display:block;margin:0 0 15px 0;font-size:18px;font-weight:bold}@media (max-width:480px){.aawp .aawp-product--widget-vertical .aawp-box__title{margin-bottom:5px;font-size:16px}}.aawp .aawp-product--widget-vertical .aawp-box__description{margin:0}.aawp .aawp-product--widget-vertical .aawp-box__description>p{margin:0 0 5px}.aawp .aawp-product--widget-vertical .aawp-box__description>p:empty{display:none}.aawp .aawp-product--widget-vertical .aawp-box__description>ul{margin:0 0 5px;padding:0 0 0 20px;list-style-position:outside !important}.aawp .aawp-product--widget-vertical .aawp-box__description>ul li{margin:0;padding:0}@media (max-width:480px){.aawp .aawp-product--widget-vertical .aawp-box__description{display:none}}.aawp .aawp-product--widget-vertical .aawp-box__footer{text-align:right;margin-left:160px;padding-left:20px}@media (max-width:768px){.aawp .aawp-product--widget-vertical .aawp-box__footer{margin:0;padding:0}}.aawp .aawp-product--widget-vertical .aawp-box__pricing{display:block;margin-bottom:5px}.aawp .aawp-product--widget-vertical .aawp-box__pricing:empty{display:none}.aawp .aawp-product--widget-vertical .aawp-box__pricing span+span{margin-left:15px}.aawp .aawp-product--widget-vertical .aawp-box__pricing span+span.aawp-check-prime,.aawp .aawp-product--widget-vertical .aawp-box__pricing span+span.aawp-check-premium{margin-left:5px}@media (max-width:480px){.aawp .aawp-product--widget-vertical .aawp-box__pricing{margin-bottom:0}}.aawp .aawp-product--widget-vertical .aawp-box__price{display:inline-block;line-height:34px;vertical-align:middle}.aawp .aawp-product--widget-vertical .aawp-box__price--old{font-size:14px;text-decoration:line-through;color:#666}.aawp .aawp-product--widget-vertical .aawp-box__price--current{font-size:20px;font-weight:bold}@media (max-width:480px){.aawp .aawp-product--widget-vertical .aawp-box__price--current{font-size:16px}}.aawp .aawp-product--widget-vertical .aawp-box__price--saved{border-radius:2px;background:#27ae60;background:rgba(39,174,96,0.8);padding:4px 6px;color:#fff;font-size:12px;line-height:12px;margin-top:11px;margin-bottom:11px}.aawp .aawp-product--widget-vertical .aawp-button+.aawp-button{margin-left:15px;margin-top:5px}.aawp .aawp-product--widget-vertical .aawp-box__ribbon{position:absolute;font-weight:400;font-size:12px;text-transform:uppercase;color:#fff;line-height:20px;padding:0 15px}.aawp .aawp-product--widget-vertical .aawp-box__bestseller{top:-1px;left:-1px;background:#e47911;background:rgba(228,121,17,0.8);border-bottom-right-radius:2px}.aawp .aawp-product--widget-vertical .aawp-box__sale{top:-1px;right:-1px;background:#27ae60;background:rgba(39,174,96,0.8);border-bottom-left-radius:2px}.aawp .aawp-product--widget-vertical .aawp-box__info{position:absolute;bottom:10px;left:15px;max-width:225px;color:#666;font-size:11px;text-align:left}@media (max-width:768px){.aawp .aawp-product--widget-vertical .aawp-box__info{position:static;display:block;margin-top:10px;max-width:100%}}@media (min-width:768px){.aawp .aawp-product--widget-vertical.inline-info .aawp-box__thumb{margin-bottom:30px}}@media (min-width:768px){}.aawp .aawp-product--widget-vertical.aawp-product--ribbon{padding-top:25px}.aawp .aawp-product--widget-vertical .aawp-product__ribbon{padding:0 10px}.aawp .aawp-product--widget-vertical .aawp-product__ribbon--sale{position:absolute;top:-1px;right:-1px}.aawp .aawp-product--widget-vertical .aawp-product__ribbon--bestseller{position:absolute;top:-1px;left:-1px}.aawp .aawp-product--widget-vertical .aawp-product__ribbon--new{position:absolute;top:-1px;left:-1px}.aawp .aawp-product--widget-vertical .aawp-product__image-link{margin:0;border:none;box-shadow:none;outline:none;text-decoration:none}.aawp .aawp-product--widget-vertical .aawp-product__image-link:hover,.aawp .aawp-product--widget-vertical .aawp-product__image-link:focus,.aawp .aawp-product--widget-vertical .aawp-product__image-link:active{border:none;box-shadow:none;outline:none;text-decoration:none}.aawp .aawp-product--widget-vertical .aawp-product__image{display:block;width:100% \9;max-width:100%;height:auto;margin:0 auto;max-height:200px}.aawp .aawp-product--widget-vertical .aawp-product__content{position:relative}.aawp .aawp-product--widget-vertical .aawp-product__title{display:block;margin-top:10px;border:none;box-shadow:none;outline:none;text-decoration:none;font-size:14px;font-weight:bold;line-height:1.3;text-align:center}.aawp .aawp-product--widget-vertical .aawp-product__meta{margin-top:5px;text-align:center}.aawp .aawp-product--widget-vertical .aawp-product__meta .aawp-star-rating{margin:0 5px}.aawp .aawp-product--widget-vertical .aawp-product__meta .aawp-check-prime{margin:0 5px}.aawp .aawp-product--widget-vertical .aawp-product__reviews{display:inline-block;color:#666;font-size:14px;line-height:14px;vertical-align:-10%}.aawp .aawp-product--widget-vertical .aawp-product__footer{text-align:center}.aawp .aawp-product--widget-vertical .aawp-product__footer .aawp-button{margin-top:10px}.aawp .aawp-product--widget-vertical .aawp-product__pricing{margin-top:10px;width:100%}.aawp .aawp-product--widget-vertical .aawp-product__pricing .aawp-check-prime{display:block;margin:7px auto 0}.aawp .aawp-product--widget-vertical .aawp-product__pricing:empty,.aawp .aawp-product--widget-vertical .aawp-product__pricing .aawp-product__price:empty,.aawp .aawp-product--widget-vertical .aawp-product__pricing .aawp-product__price--old:empty,.aawp .aawp-product--widget-vertical .aawp-product__pricing .aawp-product__price--current:empty{display:none;margin:0}.aawp .aawp-product--widget-vertical .aawp-product__price{margin:0 5px;line-height:18px}.aawp .aawp-product--widget-vertical .aawp-product__price--old{color:#666;font-size:13px;text-decoration:line-through}.aawp .aawp-product--widget-vertical .aawp-product__price--current{font-size:18px;font-weight:bold}.aawp .aawp-product--widget-vertical .aawp-product__info{display:block;margin-top:10px;color:#666;font-size:11px;text-align:center}.aawp .aawp-product--widget-vertical.aawp-product--style-light{box-shadow:0 1px 2px rgba(0,0,0,0.3),0 0 40px rgba(0,0,0,0.1) inset}.aawp .aawp-product--widget-vertical.aawp-product--style-dark{background:#232F3E;color:#e2e2e2}.aawp .aawp-product--widget-vertical.aawp-product--style-dark .aawp-product__title{color:#fff}.aawp .aawp-product--widget-vertical.aawp-product--style-dark .aawp-product__title:visited{color:#fff}.aawp .aawp-product--widget-vertical.aawp-product--style-dark .aawp-product__title:hover,.aawp .aawp-product--widget-vertical.aawp-product--style-dark .aawp-product__title:focus{color:#e2e2e2}.aawp .aawp-product--widget-vertical.aawp-product--style-dark .aawp-product__teaser{color:#e2e2e2}.aawp .aawp-product--widget-vertical.aawp-product--style-dark .aawp-product__price--current{color:#fff}.aawp .aawp-product--widget-vertical.aawp-product--style-dark .aawp-product__reviews,.aawp .aawp-product--widget-vertical.aawp-product--style-dark .aawp-product__price--old,.aawp .aawp-product--widget-vertical.aawp-product--style-dark .aawp-product__info{color:#ccc}.aawp .aawp-product--widget-vertical.aawp-product--style-dark .aawp-star-rating--wayl{background-image:url(https://www.khojdeal.com/deals/wp-content/plugins/aawp/public/assets/css/../img/stars/wayl-inverted.svg)}.aawp .aawp-product--widget-vertical.aawp-product--style-dark .aawp-star-rating--wayl>span{background-image:url(https://www.khojdeal.com/deals/wp-content/plugins/aawp/public/assets/css/../img/stars/wayl-inverted-active.svg)}.aawp .aawp-product--widget-vertical.aawp-product--style-dark .aawp-product__price--current{color:#e2e2e2}.aawp .aawp-product--widget-vertical.aawp-product--style-wayl{background:#96281B;color:#e2e2e2}.aawp .aawp-product--widget-vertical.aawp-product--style-wayl .aawp-product__title{color:#fff}.aawp .aawp-product--widget-vertical.aawp-product--style-wayl .aawp-product__title:visited{color:#fff}.aawp .aawp-product--widget-vertical.aawp-product--style-wayl .aawp-product__title:hover,.aawp .aawp-product--widget-vertical.aawp-product--style-wayl .aawp-product__title:focus{color:#e2e2e2}.aawp .aawp-product--widget-vertical.aawp-product--style-wayl .aawp-product__teaser{color:#e2e2e2}.aawp .aawp-product--widget-vertical.aawp-product--style-wayl .aawp-product__price--current{color:#fff}.aawp .aawp-product--widget-vertical.aawp-product--style-wayl .aawp-product__reviews,.aawp .aawp-product--widget-vertical.aawp-product--style-wayl .aawp-product__price--old,.aawp .aawp-product--widget-vertical.aawp-product--style-wayl .aawp-product__info{color:#ccc}.aawp .aawp-product--widget-vertical.aawp-product--style-wayl .aawp-star-rating--wayl{background-image:url(https://www.khojdeal.com/deals/wp-content/plugins/aawp/public/assets/css/../img/stars/wayl-inverted.svg)}.aawp .aawp-product--widget-vertical.aawp-product--style-wayl .aawp-star-rating--wayl>span{background-image:url(https://www.khojdeal.com/deals/wp-content/plugins/aawp/public/assets/css/../img/stars/wayl-inverted-active.svg)}.aawp .aawp-product--widget-vertical.aawp-product--style-wayl .aawp-product__price--current{color:#e2e2e2}.thrv_wrapper div.aawp,.thrv_wrapper div.aawp div{box-sizing:border-box}.thrv_wrapper .aawp .aawp-product--vertical{min-width:auto}.aawp{box-sizing:border-box}.aawp *,.aawp *:before,.aawp *:after{box-sizing:border-box}.aawp div,.aawp span{box-sizing:border-box}.aawp div *,.aawp span *,.aawp div *:before,.aawp span *:before,.aawp div *:after,.aawp span *:after{box-sizing:border-box}.aawp-disclaimer,.aawp-credits{font-size:12px}.aawp a.aawp-check-prime,a.aawp-check-prime,.aawp a.aawp-check-premium,a.aawp-check-premium{border:none;box-shadow:none;outline:none;text-decoration:none}.aawp a.aawp-check-prime:visited,a.aawp-check-prime:visited,.aawp a.aawp-check-premium:visited,a.aawp-check-premium:visited,.aawp a.aawp-check-prime:hover,a.aawp-check-prime:hover,.aawp a.aawp-check-premium:hover,a.aawp-check-premium:hover,.aawp a.aawp-check-prime:focus,a.aawp-check-prime:focus,.aawp a.aawp-check-premium:focus,a.aawp-check-premium:focus,.aawp a.aawp-check-prime:active,a.aawp-check-prime:active,.aawp a.aawp-check-premium:active,a.aawp-check-premium:active{border:none;box-shadow:none;outline:none;text-decoration:none}.aawp .aawp-check-prime,.aawp-check-prime{display:inline-block;width:55px;height:16px;background-image:url(data:image/png;base64,iVBORw0KGgoAAAANSUhEUgAAADcAAAAQCAYAAACycufIAAAGBUlEQVR42t1WaWxUVRQe40a0llBtS8u0Q0sDgiamrIIUgc7Me29mSoCiCCLlh8Yt8QdqXNDID2oQI1DpMmv71mlLZdNECZa0s7z3ptORtVTAlAgptUhYBNt5MyzXc+/wwpggQWNi5CY3k3veueee75zvnDOGf7o0T0mp5h7rTzrzRhrupnV1W8b04bpiBMDQXQXsSjizNF5rup6sz0eo3nD47gFWMzF7qNr0e9JVgJArA+31Lj5TKp14eZr/2KuMKL/BSPJrNlFZxfDKrDuxVyEp+RZe2cEISoDmw0/8p+A057gDmtOIkPMhNOB+Ck0Vj6Pp4o/IzocQLShkU+SX7DbGL99zO3t2UT1pkRRkbwohOxt2/GfAkt6sDcMNhSjuKkSowYC+9a1Aj0unU0BEFf9e0QHeBKpW3s5muT+wptIZ2jX1+96P/y0/He7AiL/XQBqKp8XripDmNqIkBldnQJ81rUfjpQHECDLO3Hu0oBqtfHQGgBq4CVB+h+blmbC/YET1U0aKlFjE4NqqL0+Yl3gOl5ilwCuLfOrqWdtjjxHH2PByho9stomRlXSLaqL8sofmFRVsvY+/01x4EdjaaRXkYIU/tkr3b+bu2ChHY+cmS3PXaYaTz9gEuZ1u6Sr6c3Z8RXm3pKNvzM9arQmyZgJKjkDnmiZ0W8XIyTLxEKJ4ZShdl+LVXpI1XkY0ry6FejqXoqqKbLyaoIGGc3Z0zLCIIY7hVWSRZFTRpBRXeEOTKWAABcFiQBcCg22kM+GczhKG2FdIp57XEii0bI0O2hpTelY/3OVJecTS5tbYjzSXcTjpLliZ7uywlPeBVmNCGjSRJAbnMrBrt6+bVNRy/rcKIYTKucgGXXdB8x4Kg6Cwc1zX7krPwUkYACVCXTWGEAOPMmzwB6wLOhetIF/skffhs1mSa2j8XcCAw0cdXLTVznUBGIUAtvLhA2B7pw6WEZXv8D0bK/9iY8PIznUuJHbaYhGGCxOAhoTTtByaRG8cnAdwaNhZMHRtS2kWVryuPJqT8BiRVl+ItNoihGoMPVg+val/9RwploquqIqMpFRRYuQTqxBNkIcFeEwImgDYYuwcfrzs6wPS/FblLVrcX1zpPjKb4oPI4Q2gKaG+pSQwvsApioAL9evBYkgGwojxR/YSWgrhKQCQOA7NqszhD62gyFlGNi74ISOpG20cZBtvSRkwaA3563BW9B2HbphozOvAxobWF2/WbjSRa42ZFxLbR2YQcI2DlxmxI50yhCpWcMTKY9p0vkucEbsOAz1wJxxMZ8PMPcfaFrg7ka1JJtSy7IyNdjQBCHDK7A8QJiyrO/rm/OZOVO7vRC85++akshsQU++pl21Sdx4lRA7BGTOjn5LUK3D/bHlrlKfYiNvcFpifml+1+dM0d+GRmwALUMKT60y4xvxKZNUlCPUYJmNdk+uyhZY6EWRFB3YdNqbONbsQDVlFmdDDKinjaSGlU94SqNOBLZL2jYCMD5OINytBMu98oWqsi7NpPH7yyVQmO2RMxwqu+6J+F3Qu4SBaBJk1i7EHGSEC9kld7rK2KpkMLz9Stq17ma15X64hfSVc4+5LuEytmJoEkLMwBbQB6Lgps0rXe8bTI+AOSQBJkc9pNmi0CqGSuXzYmG4PIunEdMEOvuj8qVyXW9iO10kdCl3Iwe9eSXTFrmGrGIL6i53F57nfBIswtc1SEC1g92/FsiXug6tgdKAbtE/dSwVY36egRDQbnpmiWn3rfyHewmpMTQIMACZ9WV7921jv2Xy7P5jqRph+bHTCLUzoUY5SYjgO4Pqqthy/X5c72NhXZn9QA2fOM+7gvRQbNtIizlpHnNrWR+adzdPxNtD5KoyPS/PYdgrLnvP2bLVI5N4FaDoFhKbNwYUQqMG00YO7aSuwYpzhr9bQltFrMMC4e3x/uvxprnciZE0AQ5xNDNUbbrNAJwdqIRuawgPp8hdcvbnPNu/JoTklM1WXagbWXbq5PVvXeb6mPQtk2fBtlC6DZpRj5yK5QL2R6fYg0A+D7myga5ndL+ca7mQlfKaGqxtzGMP/eP0BU+YP/MFS+ywAAAAASUVORK5CYII=);vertical-align:middle}@media (-webkit-min-device-pixel-ratio:2),(min-resolution:192dpi){.aawp .aawp-check-prime,.aawp-check-prime{background-image:url(data:image/png;base64,iVBORw0KGgoAAAANSUhEUgAAAG8AAAAgCAYAAAAcyybZAAAMtUlEQVRo3u1aC3QTZRZGtohAEREojz6SqohwcDkKoqIitE0mj6YgIC6KC7oeXc+qcNzDrohndUVFHpWFQpukSZN5JRRQdxcEV+krmUeaFizvpwiLIOpRFJSkafHfO5M0nclMAlRc4dA5555kMv/8M//97uO790+XLr/S0YrfrAmVZpJhW87wLp3HlXOE7VosbM9pDtuyEcjNnRq5Qo7Q8ty/hK1ZSBRbdgQkp1MrV8ARWZdRHFqtRTGPE8EL2bSd4F32wJVnrAwV34TC9jhwCICLIOt1neBd1jnOnfV2qEzmcaIg642RM/bcTvAuW+CWa+aGV+YkAKcB4NIRKuvS/Eec/tXBM1DswwaScxpJ3l5Is6M7UYOj2ZljCZdlqXhcL8Q5LGiOGz+XTwX9BVSwCqN4HoSTCii11gRipPiPMJKjjCTzrBnn+l2q9zPRXD+M4BoAONQmcB7CSHboVQ1ci+vW25rtOd/HWGVcfrINBPBuQHNwHGXR3yEdWY9MJIOkCkwUUKbknA8ZqPrfXxLwKPYDAEvxPCPJTb6qwTtbovUnelzU665Hx+2jkIWsQxPJxpSgJRcWGSn2sZ/zfkaSHas292R7zefTSrf0vXqZZcWAt0JWJUGJgtcDbXE+gsZRu5Ce5DsInuCN/F4dVX9Nx/McPwrmaRXmKvD4RO824Ry6a8vux69e4FbfgoVsAkFR5jrhd2S9Fi11vYlGUwfVALkoACG8PfDzvI8vwkiGnepoaijEg06j23/H5ahTI8WlYQTb9ZfNc1ZNergs57Cax4leZ8tArbbB6Cl8Hbqb2qMEg2DnGShuJHwfZSD4EfDST8P3b5KCR3CT2p4NhOYaE+6/wYwzY4HsvACeFWeNRoLvYXBxI+ctOpMreh3OddVTTPcLXVch3dDdQjeMxgj/M3qaHdL2u+49/2+NLv5FA8H9AwxhmYFkFMZkcNT0Mrh80w00/w68cwnIXCBgg1M9r4j+z3VYJfvouI07PKCTINyzF2Q3ALihiGYn/TJlgSPTFrKqAxcNmT3RnvIH0HjqE5GotHscAEHxn6iGN5J/Lqn30dxwABuA5ng43w7yfZQxMqjI2zgeFD5QT7Kl8NvnsXuWi2DigfnAZCNwvhW892MImz6Y61QeXvdK3Bi8/Ewwno9gDAtyLDbv6SK6sVeht2EERjH+JNFgQdRAmJ7wfWES4ztj8TSqRo2isupZoI/PjTiLLA4fgvXJ7yVYYd3vXNpwSQwxhldqkgIXFkJmWY9v33G9uvsO+lNYpIRB0hAunbUvqc2LEfwMdSXxJ8XrNPuGQckYQ2AMPgA+LJ6DAow4jzDcf7uoWIJTVfwk79b7het6gusDLPSYypjtMC9uFMI7kTScHwHlC++8P1XI1xPMR9J13lfNpd+7cfcGS4VfYNTnz/kUNz15jVaReyPItBbbkGvPB1zrF93Tml1ZTeGSJODZoSgv640OWW+fOYFuWjOe/EQOBB1A5vKqMaqeh3OvJb64CRaXT/o2REMi99558yMQEWwNs1EExhvMbCMqUvYKCvswHg5x/x0dJVIx+ekCCJev7XkTidreRc6aQGEFgzCal3pxi8VZ1yp6m5Jxb1YHw64ZF7JlfRaCGq2lPOup84H3wzLtgmZrjqxvKfO4FRko9G7vKeYdGzPGOA6dldZ1UGuhAjfXoDbvtLXr06Aw34uRAbnV0gwyV9SbxHyENxzCKDY1sXEB2BvZ50Ww3dw0tdJDh7Oz495OsXOTzWUieFRA+0WGCrm0Q+AaBYaL15e0R5fgBgMRkAAbENLKGzqa7zOs6b936iuDR1UA/Fa+XVM6pBcovFSmfGvWmZA98/ak4bKq//DQ0twfkoZLwetWdP2TMFbj+3oO5gokLAQURwZeVg2ZNL9AbfE6yr9PuP7UqqM5ggITwYMkL0o0ZPICsYnk2T/QiOA5faSBDsgaAGaC+3I6vf16CXjr1cIiEKGmgjW+aY/bdw191LbvX3meOhWPEudcB593gjdj8NtxtTF6uuE+4VmTPB8+ryeCkmv1yOKpmivVg7ly29tCHk8KXqSk/xQA6oQaACF7Fps0vK4fWBlaoR4uYdcAIXv6X9vGjnUe8hlVvATz1sv6iaCkHkAWFitjPwukIQD1YaPYYZnorZqnSOhREXKdwNK2gKI+1Xl8xcL4p5cd6Q4ec0TRvaECZXFm6WEGQL47qTLnv2VRoWzvSzpvrdqzX5UTLu5jZb7jtolzVDI9gUF+Hb9GCXmZPWCp2NLNQvu7gYcOneTwDQfj+0A2RzSHN3RptmrGNJdpakKOVGRDAEKzUFEaLB6KhUsgXJZnqd7T4ui7qG3sPe5TIzC6JqKy2HMQEnaAp1TDS22CcyAa3HeqeQKAM9M169rzIbNJWLCsQ2Kt/W5E/eGxaoY2Z8m3xnyvTzZ+amk1Gnz4K2PbmOm4z6LWMoPSxSyd60GCWWuWGhfco6OZfZZ/bovXY2baPwCunZLPA+JlX4vVmfMTQTHg7Gmjmz1kIAPfxIxQPYdXsovgLwlZxeHy1MCJ4FkzUaszWy9rgVlz+ObEYlzIe6s06GzxLU7p2CdXHp0/YU1Vh0mAwPD07uC2KZ73+4gLp5uGglcpjOEha+2ryaLE2E28bbJdHuoKXcweWb8TZwkV8A7q1tSmtY2Zt+TUkAJPnawE0EEenOrYvlDeBOAeU64F1kHVjxTJE8k3Ka5ToqG0s1k4h3dCZhcjhO2oLpyBE/kbfTdFPWh5PxMo/avQeQA8a9Uca3YMzBCBW5U9Q42ghMrAE92ZVYmKg6KYSUGvUwvcp6e4bTqc69/edQg+rcbyCt2Mapfk1qbj3fPWBj8zu/xyb6b5FW1jHvIwvaGGOobJ8xwYRI1VOtdjpfunCKRJOo9gmM8uPzleFjIJfo1BlibgOxHYGm2KB4cZSEUKaRZCNuZhoS5lhbq1Cuq99TpvcHXe2sYXoH03E8L8DIOTH5LQHclJj1hzaMhvyQG0alDEObAiSm60vKqHLs49/NOuXrLJH/I2jLpoTxNZnU9klhDzlyqNgas2Kq22PpnXzbBxUw1uX9x64/mHDEyIe10FOx1LyKFCoXzL9mM66Vz53tpKY0I+BpKzTV6fckLIPJm4pjy6ViziH167c4Y+kYQQ3BGDi++t9v63bT2aPtlem7psA/BmAwgtKTzwNMgWkLAyL2b/GF6iVTBTaE0tOh+dVzBKmtn7sHXnSuO6wK0K4Gh2pLJWE5UzL0UfE1d5zj7wjmslYY5KHFPkqNufu+tEvJVm9tZkGHHuSyUTZV+RgUeyj6iXGT6xETCB2DrLpPQ8oTn+BhhQT9GYPIFuGLT7Cmh2aYGXR9AxWnYBPcphI6GxfCCUolui9vuP1uzfqSqO4BvUQyH7Orxob1N59XADzYwp9PrvfxDnx+S56rX5khyjAt4cRT6kGJTvqVMt9Aud/n5Aik5JmalAzwu9NeXtYZi/UaDfsvxZVoNGMjvs0rnyNjCzhbpROk4oGf68+PS98jWL5CtxX3J32/VxjnqzWY15R3VzBt71IJyfEAiZCcoek5sROlGbLnwn3Jb9buJmqjqZyUaRciUbFbsVlcF7VGK7ID/Aywzu0HYOyXGy0AfAWdzBQFKwSfZJpZICyOSqMsTH4PwTiWOE/FjoOZgvA8XNbU4MrVB3yvqyzxSfGDbBWx1SWfPieIgmAt3A6w9c3DYYuxNCbdqF7xRUaJeo/ZVB6oVnV930YVJFE+xy1VoM/vbQEeAwun504lwTvTXoEdue1SnAfj+R8UGY+wJbtbmvZMx6GSAegYn6jhQ/9831ktA7wpDAcKNez8sIzcyy/S8LHRiFMVBMnnRcgcdfeKGETXwuxf3h4ncLSjOfVycwQkss83jE3Uf1T0RGNwPWxR1Q27czE8zrHfI6gpsdmycSy3vnhN0Es4u7W238/DdD/eD6UcE7Yz3H1liRu7h9Y5brE9t2QbE5IxZHHbpn886/yQ2Hm9XW3QARiuvT4qej9i4ZofHUrY21zs7FRFhzdZId/Qfg+s4U4H2pp/0lGBXUdnjXADZSZyrLAg0KOQdhKXarLUmaskIML+pgyOwBIjC5QSBCk3kwANon2fgFC8NpMGYgeNogg8uv1eFMloFmB5id9WmSdpgwpn9sXnHOqaur+t3WeKRrQhTpFRvTNyq8YBjpKu94A+SuQUY8qDXjrAaMY7Ce4HsmDesE7C+S7Bi47wlYy4vCnh+w1ceLPNxoC81373IpjlBp1qyQJIQ2l2r/njLEkfwAE8FMKCR944CQPGii/TroK06GT/2Uyvd/0/n/uv/33/nKNfNEr6vQNnZq4wo8INdZW5alY52a+HWP/wG4KBK5wlgv6AAAAABJRU5ErkJggg==);background-size:55px 16px}}.aawp .aawp-check-prime.aawp-check-prime--jp,.aawp-check-prime.aawp-check-prime--jp{background-image:url(data:image/png;base64,iVBORw0KGgoAAAANSUhEUgAAADkAAAAQCAMAAACbZSdJAAABFFBMVEX/////mAT8mhf9mQ37mhf7mhf+mQb8mhhHo8ZHo8ZHocZHosVFnclLpMNlp6f/mwj7mhfbnDilnWxIosVHo8ZIo8ZHosZHo8ZHosa9/7NHosZHo8VIo8ZHosb8mRibn3ZHo8ZHosZHo8ZHo8ZHo8ZIpcdIo8b8mReDoI1Po71HosZHo8VIo8VIosZIo8VHosVVqsZHo8b/mQL7mhf7mhj/nABHo8ZIosVHo8b+mQj7mRf8mRZHosZGpcZEpMVHosVFpcX/jQv7mhf/mQb7mhhvm75HpMZIo8VHocZIo8ZHo8f7mRf7mRj/mQT/oQD8mhhHo8b8mRdHo8ZIo8VHo8ZGpcj/mARHosb8mhj/mgNHo8X/lgMnRusnAAAAXHRSTlMAHrU06/Ar/2KeHy0FEAQW4P/3d7iSgZneAf2X/1y6/4nl1qrHE+Fv//rv+dtVIkwJbSL5igPAzLEvlHmkGxc6DQmBSocCNWdF6nqi/joG2Si+P0L0MxHQzQp0DlY/GMkAAAGASURBVHgBvc9FYiMxEIXhPyi3OWZ4AXOYmZmZ4f73GMndHt4MfitJpSK+0dXN7+np7eO39PeZTmbIC/MTEaxoLM63EkkzkEq3hTLZHPmCzyNQzJXKNikkDfK14pAxw/KNVKoRCp0LvlhNqjegrmaUr7WMMaNj487EZDYGU4FpHGYqkjcLEWmOr80v2MzFJZyqlomsdCwXgciqVJnB8lSZxbe27v5328SNoLo0RUgdm8wOZkpSaQtre0Jpdrxd2FtcMPtwYBMPwWkUVD/i+KTNk3ZOx2XzNIkzorPdHekcLmzK5dX1jTEXRZzbqsanCUxXlKExMVHbKaiGtTuuNEyqcsRSyy6Y3DDm7horkp3Q+D2+2NyZKlvwECPm2sBtTo/3T0+b0j3QkzRW8hm2vaqkl1scL1MtSVX/wr00A7yoI4eVeDVmoQeIn9m8UByHpqTJ9Cy+OWkLqMh6LNRL2sR5uzMtnPf0Ex3nIyeRIh2D+SzWTmQ6dgSM3Aehj/Ui/88nyp44NaJvhvUAAAAASUVORK5CYII=)}@media (-webkit-min-device-pixel-ratio:2),(min-resolution:192dpi){.aawp .aawp-check-prime.aawp-check-prime--jp,.aawp-check-prime.aawp-check-prime--jp{background-image:url(data:image/png;base64,iVBORw0KGgoAAAANSUhEUgAAADkAAAAQCAMAAACbZSdJAAABFFBMVEX/////mAT8mhf9mQ37mhf7mhf+mQb8mhhHo8ZHo8ZHocZHosVFnclLpMNlp6f/mwj7mhfbnDilnWxIosVHo8ZIo8ZHosZHo8ZHosa9/7NHosZHo8VIo8ZHosb8mRibn3ZHo8ZHosZHo8ZHo8ZHo8ZIpcdIo8b8mReDoI1Po71HosZHo8VIo8VIosZIo8VHosVVqsZHo8b/mQL7mhf7mhj/nABHo8ZIosVHo8b+mQj7mRf8mRZHosZGpcZEpMVHosVFpcX/jQv7mhf/mQb7mhhvm75HpMZIo8VHocZIo8ZHo8f7mRf7mRj/mQT/oQD8mhhHo8b8mRdHo8ZIo8VHo8ZGpcj/mARHosb8mhj/mgNHo8X/lgMnRusnAAAAXHRSTlMAHrU06/Ar/2KeHy0FEAQW4P/3d7iSgZneAf2X/1y6/4nl1qrHE+Fv//rv+dtVIkwJbSL5igPAzLEvlHmkGxc6DQmBSocCNWdF6nqi/joG2Si+P0L0MxHQzQp0DlY/GMkAAAGASURBVHgBvc9FYiMxEIXhPyi3OWZ4AXOYmZmZ4f73GMndHt4MfitJpSK+0dXN7+np7eO39PeZTmbIC/MTEaxoLM63EkkzkEq3hTLZHPmCzyNQzJXKNikkDfK14pAxw/KNVKoRCp0LvlhNqjegrmaUr7WMMaNj487EZDYGU4FpHGYqkjcLEWmOr80v2MzFJZyqlomsdCwXgciqVJnB8lSZxbe27v5328SNoLo0RUgdm8wOZkpSaQtre0Jpdrxd2FtcMPtwYBMPwWkUVD/i+KTNk3ZOx2XzNIkzorPdHekcLmzK5dX1jTEXRZzbqsanCUxXlKExMVHbKaiGtTuuNEyqcsRSyy6Y3DDm7horkp3Q+D2+2NyZKlvwECPm2sBtTo/3T0+b0j3QkzRW8hm2vaqkl1scL1MtSVX/wr00A7yoI4eVeDVmoQeIn9m8UByHpqTJ9Cy+OWkLqMh6LNRL2sR5uzMtnPf0Ex3nIyeRIh2D+SzWTmQ6dgSM3Aehj/Ui/88nyp44NaJvhvUAAAAASUVORK5CYII=)}}.aawp .aawp-check-premium,.aawp-check-premium{display:inline-block;width:75px;height:16px;background-image:url(data:image/png;base64,iVBORw0KGgoAAAANSUhEUgAAAEsAAAAQCAMAAABp2XLsAAAAYFBMVEUAAACjkm34lhfVhRv8mRX8mhH9mhL9mhZ6rMFGS0SWlpZIo8ZHo8ZGocRHosZIo8b8mhVHosVFnsNIo8bnmyZJo8bJfxL7mBaTlJRIosZJo8fukxTwkRbulhOWl5b8mRUKZpFuAAAAIHRSTlMABWgStODK/xgJ7P/eaE6onfAylP7MIPf/vH0+LVBOhAjCATcAAAF6SURBVHgBrZCHsqU4DESlmzDbRn625wb5pf//y2kBVZPzHqJacBzkS/Qg/xfH0/l/U12ms2ia5d/RyzT9hyAv8hOsmPyKp2maKjaa/JAGdPkFB6o+AFczChfZaU1lQ/crlZ6+XM9++8TtTtcDMBGnq+TSr2oZyEm7l5FRmqOaeilSfEhzNyt5iXBUXOUTJ6rOGVUlVeQFpA9U58PwiWHbZdIByj+hlDxfXnh/DdUb4M2ugHWgVqpSoqtvv2dzoLFIV2TRCmfzavtoReTIHb+o6Jmq28DGiA9VKK2sLKPIwieDq2T4uvvGgGFjcF2LWBp5l/dQMUbO2W3rJaAsZmktHFnoWKIYvOYr6uzURCgl9kb0nXt+f71P55eIXYKtR1fuXtciAUPoSFE4GxUoaxhrThVdguczZdP9WSJeJGCv8OEgHh+GpmmGz9EJFy8Lt0awrnXlGOt8FbrctyiZJT7UxtJkjqKZsbQWnUi0bden7o4+ccf+Nw7yP/ARdr4dVTpKbxMAAAAASUVORK5CYII=);vertical-align:middle}.aawp-link{position:relative}.aawp-link-icon-container{position:relative;display:inline-block;height:16px;width:16px;box-shadow:none;text-decoration:none;outline:none;border:none;overflow:visible}.aawp-link-icon-container--large{width:66px}.aawp-link-icon{position:absolute;bottom:-2px;left:0;display:block;height:16px;width:16px;max-width:none;max-height:none;min-width:0;min-height:0;background-repeat:no-repeat;background-size:100%;background-position:center;transition:all .5s;overflow:visible}.aawp-link-icon.amazon{background-image:url(https://www.khojdeal.com/deals/wp-content/plugins/aawp/public/assets/css/../img/icon-amazon.svg)}.aawp-link-icon.cart{background-color:#fff;background-color:rgba(255,255,255,0.8);background-image:url(https://www.khojdeal.com/deals/wp-content/plugins/aawp/public/assets/css/../img/icon-cart-black.svg)}.aawp-link-icon.amazon-logo{bottom:-5px;height:20px;width:66px;background-image:url(data:image/png;base64,iVBORw0KGgoAAAANSUhEUgAAAGMAAAAeCAYAAAA4h6CKAAAKrUlEQVR4AcTYA5gkuxbA8bPWxbinuyqppKq6e/ls27Zxbdu2bdu2bdu27Xn/vK8zL53bO4un/b7fzHQllTo5J1WdWgn/NfNcG603tlqfn2fZA3jCZtldfD7BKPVXSGzC+PGjs2p1kbq1qzdQHRj4G6Q0Zmyu9RaF1hcxziWNPN86rVYXgniFMaviLNovxd71PP8MZHaIo4t+q+FMxr7XxYf7iPH0PM+Xm5XnYyCx3Jgf028jbDCCDYlxw/6urk9AYkm1+nX67IILcRkO12n6d0gnubUfZe6rFlm2usmyVT85caKG1Iz5JucehsuI61TmvwzEEf+HSZIVSeg7nDxEpyE6DyuQo07SuNAUiFeQoLb+xjypkqSXxN0ajlHSRyv1CMQh2BvbrkF7ae1Qb0/P7yExU63+mvbnwnNiU4vi7kpPj4WEiOmeTv1jFlxjL0ioWRQHjHDeLYw/CxLi+EHDc2NeaZp+d6C//1NujkWcWxY7RNwPOi1S5nmY0CHrO0YJy7S+HOKVSnXT9obvQxGuzNL0ok4TzbnGLKV2b1arOxprO06uURRDTD6DeEmt9jV//RETyphWqaeK/v7JEI+53U5csz0vWjR7QDxVq53FHdM+D2PaYmERv9vX16chnruLwriyJNk8T9MH44XuC2K0XlF0knTxCBge3AVt0vTqUuvFjFJLcuzBuCi0fRricIEujr3WNrhLtB8vurgJJuOuVbb+jhKyBsTJlBpFfA9HfR6Au70X4ffVw8fdeK4gef47iMedui/Hn6LPky1PFKxofr/XFjd5yAYH/wxxcqUWcblxcQ6Pn2W7c3x9PBLe9RTtJojH8R2Csd/He0XrrrBOXAylbpRmWS4bVpwKPQzx0iQZKIKV37IYBFExwBjcLS+bJPkVwX+xofXR8d1Fgp2NCO4bJGp1w+cwofzeA+JQzK9w/fb2NF0Q4hH7I9H4G0JC04piPIkc17TWcYvwO/QdLoZLOovwdIjTqNfHEt8rXC+89mYQp9rf30N+XvGLivNd+098e0Ex4nlrpa7knM83lfoqebnfBO14TOpFMT1L03UJdG8mdqrW+vuQEB1viIqxzOyKYVFXaimI00jTURx/27e7lVsbHDwG4lGMC8JkW2KBOPU0TYhvTdp2wykUe5kOz+fDw8XAeFtARkLfh8KVTbJe7+7qGgeBS+ZPwkLgXZ2m4yEe8R0Rre4zgvHjYrj2Pt9ez7Jf2aAdL7iTOiKR4zMqwQmfbT0Wwu+UpSHo+JgyxkyHeBy7Kwrsr5DA3tH4u0HmYDR3YK3Q+lOcc2U0/uaQ2alVq2e4RRHeFZWBgR9AvEypHcJHI6v/NkjI7ZRstLohcPHt0FYIra+GeKR2RrTAX2orAMn/NEFu29pqPoWhjoxZaqRioIQEbo7afxe1x7uVXSAxVmNTJ8lGJOI8Pj+KD2YT42aQTtgM/KYeFoK/VZLsBwnZ6PGKCyFttP5L1Oe9lJ0kpPDF8BsipQ6HeBRxenTui+IGZWVMyJLkmPDkwpnfYhjTiB4jt7e1K/UHiMexQ+ZUjGn1+m5+lXm+/9wWQ1UqlbIo3imCFdsqqsRoOy1a9edD2hjz2/jaLOZp+PBjKssOhXic+5GOxSiNuTbcchmt3fNtT/yW425bed88FqMZFeOOqBh/nJdisDs5mgUTx3cYk/prK77L5qYYRa12TdEaxy+2wUrlE5AYfU6b051hjfl1XAyr9UzExXAOh3gdi5H09S3vCgFf2beyWu2LEI/j1/+/ijF96tTvEJOb5L+2kUnyO4jH8aOi8zeFhAZrteXZrPjd2lABnaZLQjrhekdGT4YrIW2s/WN03Q8KaysQrjPvxSiz7FYqHG4r9+/wbHw0Svbf/4d3xonhTosVfRkkZJQ6Pzy/0Ho9iMcX9tS2N1/mS9x32CSZxJgTIbEsTbelX/zlHD/KVozuiich831ncPD56ODaEK/U2tgPvy0uB8F/qxg7BzFcH20PD+2wTX2pCF4yyzTdBeLUarUxHL/btwde5i57jcQ/h2uY4/ZmcPBzECdNkh/E5/CUSCEesR8TLYKzIJi/YlDFZ6PJXg3xymr1fG7H8O3Y9bnVtze07v5PF4M4dg5W/bX8Ho6PFfsYxFPV6j5x0qy1zzWSZDIkSZKvBG0jMu7lrSy3gTgmTV8k/vDLeT+Io9K04d6sw/91II4fQDB/xdBKXRbtp12yj+f3KoYdhKWthO9j4b4EbbW6H1wyF5qLYtw+v8VIeGzGyebz5Yy7Ckk5quy0uyK+or//Kogx5vtzWQz/9n47xJnJ+1BZFMPfVxa51ntgA0PygiK531dDvPkqRqnUdzsF5X+7iuskORdtk86UWRViVbown9+MijEtKsbdbeMr9ReI59+gA7tBnBn9/VPj/0mOi4OzaX+27SWuUtkZ0rD2+8N3tGb3VLX39gzkZ07pyY9csDc/vm/AXpUk2auFYVzXL89vgHjs5E5sJbtNERSCsV+dOHFiN8Rzj9ronKMgHgv6Y1H7K75xY6NUxwtmaboR3M5hVZeEZpENTVw4/THEMZVad91+6D1kalSMl9r+uyJNF4V4HbaRB0M8rv/3PHrv8cVhh7QvpKe7+7vNonCJQbYUxGkW5fcrg+ZhGWs3G7tgMRMSW6jbdMmU8pdpoq/KM3U2JNQoikM6LABfjBsyrZuQkNsIRX3PaiuGte3FQDjhT3PB9VqD7MUtuYKt1RoQr8ySpWWc+RpkmJjRU7rz39N/2Rz4G4WbAPE49j3Xbo1ZptB6SQowAPF4Pn/CaL0MfQBjZkLasCNiwaxGjPsx3r651mvqNP0ExJtalovUTfYbiCejpo2HzLWxA5MhMZL+Ba65RWvhnEMcexDPzyGdNBuN6Vappf85H+ZG8j8J8SZNmDCJtkX4e1kW1rLM/7fCj2H/6KYeoi3HAigM77Zta9K2MWm7y5iWbds2bs5Jnsu2bbuqy7Zt7NqDh6z1zIvBt/5YJ0kk4zg8y9GozCEYzASsZBz+l3UciCla15rD8ZwgiHK44wQ8QIuFjEcdQUgjXuJQzGY/kI5YHzexjkSjqyCIcrijizto0IwBUN3BwfhJEJL64n06GESD+vK3fEwX76i/MIAe6k3NU+0pCKbcHSAWP9CCNGIxjw5KC8KKxQkhXZQVBFPuDxKDBxiNmYkDQnU7PTRgLF4VhIw4PMJoVKDBbjr4X0APd9PiGg0or4f3l+FnUUO9lvgfFtyUUVKWHt4SFLh4PMP+KEaDaFqcVpmorYAWP6mki02CIMvjAwbwCg2G+QbEbxH7oy2j8Qvj8YQgz8XgXhp8SYs6MpEuLqqkI1Y8LFM/FSQamriusCDI8u3A/8hMoZ9vkM7TwyI1ILVpUFz9VuvflEcE6fJwHx08T4tPNP83DSpKF81P0fwhlckcMRKFLQygmsBP68leOCoIAfl8AoPfZQotmIpJbGpnZa9slJWyVJbLGtkuR+VaZsdMnF7HWFQWpGLRggbkIHwiCAEFdCKDL2jRV3alemttnvAf74QMZ3/8J0hXN8RzEuoIQkQQTurge1p0oIcldHGNxv8Ly8IAGUiq6fWMQT/1b80/JAhDQb6AOLzIAP6kRSPNx6mz6WKd6AvCETklp+WY7KXBBnpYoPWD6aAlY1GEUXhTEAluA+JxRXYkb22nAAAAAElFTkSuQmCC)}.aawp-link:hover+.aawp-link-icon-container .aawp-link-icon,.aawp-link-icon-container:hover .aawp-link-icon{height:30px;width:30px}.aawp-link:hover+.aawp-link-icon-container .aawp-link-icon.amazon-logo,.aawp-link-icon-container:hover .aawp-link-icon.amazon-logo{height:30px;width:99px}.aawp.aawp-box{box-sizing:border-box;zoom:1;position:relative;display:block;margin:0 0 20px;max-width:100%;padding:20px;background:#fff;border:1px solid #ececec;font-size:15px;line-height:1.6;white-space:normal}.aawp.aawp-box *,.aawp.aawp-box *:before,.aawp.aawp-box *:after{box-sizing:border-box}.aawp.aawp-box:before,.aawp.aawp-box:after{content:" ";display:table}.aawp.aawp-box:after{clear:both}@media (max-width:480px){.aawp.aawp-box{margin-bottom:15px}}.aawp.aawp-box.ribbon{padding-top:35px}.aawp.aawp-box .aawp-box__thumb{float:left;width:160px}@media (max-width:768px){.aawp.aawp-box .aawp-box__thumb{float:none;width:100%}}.aawp.aawp-box .aawp-box__image{display:block;height:auto;margin:0 auto 15px;max-width:100%;border:none;box-shadow:none}.aawp.aawp-box .aawp-box__rating{margin:0 auto 10px;text-align:center}.aawp.aawp-box .aawp-box__rating .aawp-star-rating{border:none;box-shadow:none;outline:none;text-decoration:none}.aawp.aawp-box .aawp-box__rating .aawp-star-rating:hover,.aawp.aawp-box .aawp-box__rating .aawp-star-rating:focus,.aawp.aawp-box .aawp-box__rating .aawp-star-rating:active{border:none;box-shadow:none;outline:none;text-decoration:none}.aawp.aawp-box .aawp-box__reviews{margin-top:5px;font-size:12px;color:#666;text-align:center}.aawp.aawp-box .aawp-box__content{margin-left:160px;padding-left:20px}@media (max-width:768px){.aawp.aawp-box .aawp-box__content{margin:0;padding:0}}.aawp.aawp-box .aawp-box__title{display:block;margin:0 0 15px 0;font-size:18px;font-weight:bold}@media (max-width:480px){.aawp.aawp-box .aawp-box__title{margin-bottom:5px;font-size:16px}}.aawp.aawp-box .aawp-box__description{margin:0}.aawp.aawp-box .aawp-box__description>p{margin:0 0 5px}.aawp.aawp-box .aawp-box__description>p:empty{display:none}.aawp.aawp-box .aawp-box__description>ul{margin:0 0 5px;padding:0 0 0 20px;list-style-position:outside !important}.aawp.aawp-box .aawp-box__description>ul li{margin:0;padding:0}@media (max-width:480px){.aawp.aawp-box .aawp-box__description{display:none}}.aawp.aawp-box .aawp-box__footer{text-align:right;margin-left:160px;padding-left:20px}@media (max-width:768px){.aawp.aawp-box .aawp-box__footer{margin:0;padding:0}}.aawp.aawp-box .aawp-box__pricing{display:block;margin-bottom:5px}.aawp.aawp-box .aawp-box__pricing:empty{display:none}.aawp.aawp-box .aawp-box__pricing span+span{margin-left:15px}.aawp.aawp-box .aawp-box__pricing span+span.aawp-check-prime,.aawp.aawp-box .aawp-box__pricing span+span.aawp-check-premium{margin-left:5px}@media (max-width:480px){.aawp.aawp-box .aawp-box__pricing{margin-bottom:0}}.aawp.aawp-box .aawp-box__price{display:inline-block;line-height:34px;vertical-align:middle}.aawp.aawp-box .aawp-box__price--old{font-size:14px;text-decoration:line-through;color:#666}.aawp.aawp-box .aawp-box__price--current{font-size:20px;font-weight:bold}@media (max-width:480px){.aawp.aawp-box .aawp-box__price--current{font-size:16px}}.aawp.aawp-box .aawp-box__price--saved{border-radius:2px;background:#27ae60;background:rgba(39,174,96,0.8);padding:4px 6px;color:#fff;font-size:12px;line-height:12px;margin-top:11px;margin-bottom:11px}.aawp.aawp-box .aawp-button+.aawp-button{margin-left:15px;margin-top:5px}.aawp.aawp-box .aawp-box__ribbon{position:absolute;font-weight:400;font-size:12px;text-transform:uppercase;color:#fff;line-height:20px;padding:0 15px}.aawp.aawp-box .aawp-box__bestseller{top:-1px;left:-1px;background:#e47911;background:rgba(228,121,17,0.8);border-bottom-right-radius:2px}.aawp.aawp-box .aawp-box__sale{top:-1px;right:-1px;background:#27ae60;background:rgba(39,174,96,0.8);border-bottom-left-radius:2px}.aawp.aawp-box .aawp-box__info{position:absolute;bottom:10px;left:15px;max-width:225px;color:#666;font-size:11px;text-align:left}@media (max-width:768px){.aawp.aawp-box .aawp-box__info{position:static;display:block;margin-top:10px;max-width:100%}}@media (min-width:768px){.aawp.aawp-box.inline-info .aawp-box__thumb{margin-bottom:30px}}@media (min-width:768px){}.aawp-not-available-info,.aawp-not-available-notice{font-size:80%}.aawp-not-available-info{color:#4189A5}.aawp-not-available-notice{color:#f0ad4e}.aawp.aawp-responsive-table{overflow-y:scroll;-webkit-overflow-scrolling:touch}@media (min-width:768px){.aawp.aawp-responsive-table{overflow:visible}}.aawp.aawp-table{box-sizing:border-box;margin:0 0 30px;table-layout:auto;width:100%;border:none;border-collapse:collapse;border-spacing:0;font-size:14px;line-height:1.4}.aawp.aawp-table tr{border:none}.aawp.aawp-table th,.aawp.aawp-table td{padding:5px;vertical-align:top}.aawp.aawp-table th{border:none;border-bottom:2px solid #ccc;font-size:16px;text-align:center;white-space:nowrap}.aawp.aawp-table td{border:none;border-bottom:1px solid #ccc;text-align:center;vertical-align:middle}.aawp.aawp-table a{text-decoration:none}.aawp.aawp-table .position{max-width:30px;font-weight:bold}.aawp.aawp-table .thumb img{display:block;width:100% \9;max-width:100%;height:auto;margin:0 auto}.aawp.aawp-table .title{min-width:150px;text-align:left}.aawp.aawp-table .description ul{margin:0;padding:0}.aawp.aawp-table .links{white-space:nowrap}.aawp-responsive-table-note{font-size:14px;color:#666}@media (min-width:768px){.aawp-responsive-table-note{display:none}}.aawp-box{zoom:1;padding:20px;background:#fff;border:1px solid #ececec;color:inherit;position:relative;display:block;margin:0 0 20px;max-width:100%;font-size:15px;line-height:1.6;white-space:normal}.aawp-box:before,.aawp-box:after{content:" ";display:table}.aawp-box:after{clear:both}@media (max-width:480px){.aawp-box{margin-bottom:15px}}.aawp-box.ribbon{padding-top:35px}.aawp-box .aawp-box__thumb{float:left;width:160px}@media (max-width:768px){.aawp-box .aawp-box__thumb{float:none;width:100%}}.aawp-box .aawp-box__image{display:block;height:auto;margin:0 auto 15px;max-width:100%;border:none;box-shadow:none}.aawp-box .aawp-box__rating{margin:0 auto 10px;text-align:center}.aawp-box .aawp-box__reviews{margin-top:5px;font-size:12px;color:#666;text-align:center}.aawp-box .aawp-box__content{margin-left:160px;padding-left:20px}@media (max-width:768px){.aawp-box .aawp-box__content{margin:0;padding:0}}.aawp-box .aawp-box__title{display:block;margin:0 0 15px 0;font-size:18px;font-weight:bold}@media (max-width:480px){.aawp-box .aawp-box__title{margin-bottom:5px;font-size:16px}}.aawp-box .aawp-box__description{margin:0}.aawp-box .aawp-box__description>p{margin:0 0 5px}.aawp-box .aawp-box__description>p:empty{display:none}.aawp-box .aawp-box__description>ul{margin:0 0 5px;padding:0 0 0 20px;list-style-position:outside !important}.aawp-box .aawp-box__description>ul li{margin:0;padding:0}@media (max-width:480px){.aawp-box .aawp-box__description{display:none}}.aawp-box .aawp-box__footer{text-align:right;margin-left:160px;padding-left:20px}@media (max-width:768px){.aawp-box .aawp-box__footer{margin:0;padding:0}}.aawp-box .aawp-box__pricing{display:block;margin-bottom:5px}.aawp-box .aawp-box__pricing:empty{display:none}.aawp-box .aawp-box__pricing span+span{margin-left:15px}.aawp-box .aawp-box__pricing span+span.aawp-check-prime,.aawp-box .aawp-box__pricing span+span.aawp-check-premium{margin-left:5px}@media (max-width:480px){.aawp-box .aawp-box__pricing{margin-bottom:0}}.aawp-box .aawp-box__price{display:inline-block;line-height:34px;vertical-align:middle}.aawp-box .aawp-box__price--old{font-size:14px;text-decoration:line-through;color:#666}.aawp-box .aawp-box__price--current{font-size:20px;font-weight:bold}@media (max-width:480px){.aawp-box .aawp-box__price--current{font-size:16px}}.aawp-box .aawp-box__price--saved{border-radius:2px;background:#27ae60;background:rgba(39,174,96,0.8);padding:4px 6px;color:#fff;font-size:12px;line-height:12px;margin-top:11px;margin-bottom:11px}.aawp-box .aawp-button+.aawp-button{margin-left:15px;margin-top:5px}.aawp-box .aawp-box__ribbon{position:absolute;font-weight:400;font-size:12px;text-transform:uppercase;color:#fff;line-height:20px;padding:0 15px}.aawp-box .aawp-box__bestseller{top:-1px;left:-1px;background:#e47911;background:rgba(228,121,17,0.8);border-bottom-right-radius:2px}.aawp-box .aawp-box__sale{top:-1px;right:-1px;background:#27ae60;background:rgba(39,174,96,0.8);border-bottom-left-radius:2px}.aawp-box .aawp-box__info{position:absolute;bottom:10px;left:15px;max-width:225px;color:#666;font-size:11px;text-align:left}@media (max-width:768px){.aawp-box .aawp-box__info{position:static;display:block;margin-top:10px;max-width:100%}}@media (min-width:768px){.aawp-box.inline-info .aawp-box__thumb{margin-bottom:30px}}@media (min-width:768px){}.aawp-not-available-info,.aawp-not-available-notice{font-size:80%}.aawp-not-available-info{color:#4189A5}.aawp-not-available-notice{color:#f0ad4e}.aawp.aawp-box.light{box-shadow:0 1px 2px rgba(0,0,0,0.3),0 0 40px rgba(0,0,0,0.1) inset}.aawp.aawp-box.dark{background:#232F3E;color:#f2f2f2}.aawp.aawp-box.dark .aawp-box__title{color:#fff}.aawp.aawp-box.dark .aawp-box__title:visited{color:#fff}.aawp.aawp-box.dark .aawp-box__title:hover,.aawp.aawp-box.dark .aawp-box__title:focus{color:#f2f2f2}.aawp.aawp-box.dark .aawp-box__price--current{color:#fff}.aawp.aawp-box.dark .aawp-box__reviews,.aawp.aawp-box.dark .aawp-box__price--old,.aawp.aawp-box.dark .aawp-box__info{color:#ccc}.aawp.aawp-box.dark .aawp-box__bestseller{top:0;left:0}.aawp.aawp-box.dark .aawp-box__sale{right:0;top:0}.aawp-grid{letter-spacing:-0.31em;text-rendering:optimizespeed;font-family:FreeSans,Arimo,"Droid Sans",Helvetica,Arial,sans-serif;display:-webkit-flex;-webkit-flex-flow:row wrap;display:-ms-flexbox;-ms-flex-flow:row wrap;-ms-align-content:flex-start;-webkit-align-content:flex-start;align-content:flex-start;width:104%;margin-left:-4%}.aawp-grid .opera-only :-o-prefocus,.aawp-grid{word-spacing:-0.43em}@media (min-width:601px){.aawp-grid{display:flex;display:-webkit-flex;flex-wrap:wrap}}.aawp-grid__item{display:inline-block;zoom:1;letter-spacing:normal;word-spacing:normal;vertical-align:top;text-rendering:auto;font-family:sans-serif;width:96%;margin-left:4%}@media (min-width:601px){.aawp-grid__item{display:flex;display:-webkit-flex}.aawp-grid__item>*{max-width:100%}}@media (min-width:601px){.aawp-grid--col-2 .aawp-grid__item{width:46%}.aawp-grid--col-3 .aawp-grid__item{width:29.33%}.aawp-grid--col-4 .aawp-grid__item{width:21%}.aawp-grid--col-5 .aawp-grid__item{width:16%}.aawp-grid--col-6 .aawp-grid__item{width:12.66%}}@media (min-width:601px) and (max-width:1024px){.aawp-grid--col-3 .aawp-grid__item,.aawp-grid--col-4 .aawp-grid__item,.aawp-grid--col-5 .aawp-grid__item,.aawp-grid--col-6 .aawp-grid__item{width:46%}}.aawp table.aawp-table{display:block;margin:10px 0 30px;border:none;border-collapse:collapse;border-spacing:0;font-size:16px}.aawp table.aawp-table,.aawp table.aawp-table thead,.aawp table.aawp-table tbody,.aawp table.aawp-table th,.aawp table.aawp-table td,.aawp table.aawp-table tr{display:block;border:none}.aawp table.aawp-table thead tr{position:absolute;top:-9999px;left:-9999px}.aawp table.aawp-table tr{margin-bottom:20px}.aawp table.aawp-table tr:nth-child(odd){background-color:#fafafa}.aawp table.aawp-table th{border:none}.aawp table.aawp-table td{padding:10px;border:none;border-top:1px solid #ededed;border-right:1px solid #ededed;border-left:1px solid #ededed}.aawp table.aawp-table td:last-child{border-bottom:1px solid #ededed}.aawp table.aawp-table td:before{content:attr(data-label) ": ";display:inline-block;font-weight:bold;width:125px}.aawp table.aawp-table td img{display:inline-block;width:100% \9;max-width:100%;height:auto;margin:0 auto;max-height:200px}.aawp table.aawp-table td.aawp-table__td-position{font-weight:bold;text-align:center}.aawp table.aawp-table td.aawp-table__td-position:before{content:attr(data-label) "";width:auto;margin-right:5px}.aawp table.aawp-table td.aawp-table__td-thumb,.aawp table.aawp-table td.aawp-table__td-title,.aawp table.aawp-table td.aawp-table__td-links{text-align:center}.aawp table.aawp-table td.aawp-table__td-thumb:before,.aawp table.aawp-table td.aawp-table__td-title:before,.aawp table.aawp-table td.aawp-table__td-links:before{display:none}.aawp table.aawp-table td .aawp-product__reviews{display:none}.aawp table.aawp-table td.aawp-table__td-pricing .aawp-product__price{display:inline-block;margin-right:10px;vertical-align:middle}.aawp table.aawp-table td.aawp-table__td-pricing .aawp-product__price--old{color:#666;font-size:11.2px;text-decoration:line-through}@media (min-width:800px){.aawp table.aawp-table{display:table;table-layout:auto;width:100%;border:1px solid #ededed;font-size:14px;line-height:1.4}.aawp table.aawp-table thead{display:table-header-group}.aawp table.aawp-table thead tr{position:static;top:auto;left:auto}.aawp table.aawp-table tbody{display:table-row-group}.aawp table.aawp-table tr{display:table-row}.aawp table.aawp-table th,.aawp table.aawp-table td{display:table-cell;padding:10px 12px;text-align:left}.aawp table.aawp-table td:before{display:none;content:"";width:auto}.aawp table.aawp-table thead{background:#fafafa}.aawp table.aawp-table tr:nth-child(odd){background:none}.aawp table.aawp-table th,.aawp table.aawp-table td{vertical-align:middle}.aawp table.aawp-table th.aawp-table__th-position,.aawp table.aawp-table td.aawp-table__th-position,.aawp table.aawp-table th.aawp-table__td-position,.aawp table.aawp-table td.aawp-table__td-position{max-width:50px;font-weight:bold;white-space:nowrap}.aawp table.aawp-table th.aawp-table__th-thumb img,.aawp table.aawp-table td.aawp-table__th-thumb img,.aawp table.aawp-table th.aawp-table__td-thumb img,.aawp table.aawp-table td.aawp-table__td-thumb img{display:block;width:100% \9;max-width:100%;height:auto;margin:0 auto;max-width:65px;max-height:100px}.aawp table.aawp-table th.aawp-table__th-title,.aawp table.aawp-table td.aawp-table__th-title,.aawp table.aawp-table th.aawp-table__td-title,.aawp table.aawp-table td.aawp-table__td-title{min-width:150px;text-align:left}.aawp table.aawp-table th.aawp-table__th-rating .aawp-product__reviews,.aawp table.aawp-table td.aawp-table__th-rating .aawp-product__reviews,.aawp table.aawp-table th.aawp-table__td-rating .aawp-product__reviews,.aawp table.aawp-table td.aawp-table__td-rating .aawp-product__reviews{display:block;margin-top:5px;color:#666;font-size:12px;white-space:nowrap}.aawp table.aawp-table th.aawp-table__th-pricing,.aawp table.aawp-table td.aawp-table__th-pricing,.aawp table.aawp-table th.aawp-table__td-pricing,.aawp table.aawp-table td.aawp-table__td-pricing{white-space:nowrap}.aawp table.aawp-table th.aawp-table__th-pricing .aawp-product__price,.aawp table.aawp-table td.aawp-table__th-pricing .aawp-product__price,.aawp table.aawp-table th.aawp-table__td-pricing .aawp-product__price,.aawp table.aawp-table td.aawp-table__td-pricing .aawp-product__price{display:block;font-weight:bold}.aawp table.aawp-table th.aawp-table__th-pricing .aawp-product__price--old,.aawp table.aawp-table td.aawp-table__th-pricing .aawp-product__price--old,.aawp table.aawp-table th.aawp-table__td-pricing .aawp-product__price--old,.aawp table.aawp-table td.aawp-table__td-pricing .aawp-product__price--old{font-weight:400}.aawp table.aawp-table th.aawp-table__th-pricing .aawp-check-prime,.aawp table.aawp-table td.aawp-table__th-pricing .aawp-check-prime,.aawp table.aawp-table th.aawp-table__td-pricing .aawp-check-prime,.aawp table.aawp-table td.aawp-table__td-pricing .aawp-check-prime{margin-top:5px}.aawp table.aawp-table th.aawp-table__th-links,.aawp table.aawp-table td.aawp-table__th-links,.aawp table.aawp-table th.aawp-table__td-links,.aawp table.aawp-table td.aawp-table__td-links{white-space:nowrap}.aawp table.aawp-table th.aawp-table__th-links .aawp-button,.aawp table.aawp-table td.aawp-table__th-links .aawp-button,.aawp table.aawp-table th.aawp-table__td-links .aawp-button,.aawp table.aawp-table td.aawp-table__td-links .aawp-button{word-break:break-all}.aawp table.aawp-table tr th{font-weight:bold;text-align:left}.aawp table.aawp-table tr td{border-left:none;border-right:none}.aawp table.aawp-table a{border:none;box-shadow:none;outline:none;text-decoration:none}}.aawp table.aawp-comparison-table{margin:10px 0 30px;border:none;border-collapse:separate;border-spacing:0;font-size:16px}.aawp table.aawp-comparison-table,.aawp table.aawp-comparison-table thead,.aawp table.aawp-comparison-table tbody,.aawp table.aawp-comparison-table th,.aawp table.aawp-comparison-table td,.aawp table.aawp-comparison-table tr{display:block;overflow:hidden;border:none}.aawp table.aawp-comparison-table thead tr{position:absolute;top:-9999px;left:-9999px}.aawp table.aawp-comparison-table tr{margin-bottom:20px}.aawp table.aawp-comparison-table tr:nth-child(odd){background-color:#fafafa}.aawp table.aawp-comparison-table th,.aawp table.aawp-comparison-table td{border-right:1px solid #ededed;border-bottom:1px solid #ededed}.aawp table.aawp-comparison-table td{padding:10px}.aawp table.aawp-comparison-table td:before{content:attr(data-label) ": ";display:inline-block;font-weight:bold;width:125px}.aawp table.aawp-comparison-table td img{display:inline-block;width:100% \9;max-width:100%;height:auto}.aawp table.aawp-comparison-table td.position{font-weight:bold;text-align:center}.aawp table.aawp-comparison-table td.position:before{content:attr(data-label) "";width:auto}.aawp table.aawp-comparison-table td.thumb,.aawp table.aawp-comparison-table td.title,.aawp table.aawp-comparison-table td.links{text-align:center}.aawp table.aawp-comparison-table td.thumb:before,.aawp table.aawp-comparison-table td.title:before,.aawp table.aawp-comparison-table td.links:before{display:none}.aawp table.aawp-comparison-table td.pricing .price{display:block;min-height:20px;line-height:20px}.aawp table.aawp-comparison-table td.pricing .price--current{font-size:16px;font-weight:bold}.aawp table.aawp-comparison-table td.pricing .price--old{color:#666;font-size:12px;text-decoration:line-through}@media (min-width:800px){.aawp table.aawp-comparison-table{display:table;table-layout:fixed;width:100%;background:#fff;border-top:1px solid #ededed;border-left:1px solid #ededed;font-size:14px;line-height:1.4}.aawp table.aawp-comparison-table thead{display:table-header-group}.aawp table.aawp-comparison-table thead tr{position:static;top:auto;left:auto}.aawp table.aawp-comparison-table tbody{display:table-row-group}.aawp table.aawp-comparison-table tr{display:table-row}.aawp table.aawp-comparison-table th,.aawp table.aawp-comparison-table td{display:table-cell;padding:10px 12px;text-align:left}.aawp table.aawp-comparison-table td:before{display:none;content:"";width:auto}.aawp table.aawp-comparison-table tr:nth-child(odd){background:none}.aawp table.aawp-comparison-table tr:nth-child(2n){background:#fafafa}.aawp table.aawp-comparison-table th{font-weight:bold;text-align:left}.aawp table.aawp-comparison-table td{text-align:center}.aawp table.aawp-comparison-table td.thumb img{margin:0 auto;height:auto;max-height:115px;max-width:100%;width:auto}.aawp table.aawp-comparison-table td.rating .reviews{display:block;margin-top:5px;color:#666;font-size:12px;white-space:nowrap}.aawp table.aawp-comparison-table td.pricing .price{display:block;font-weight:bold}.aawp table.aawp-comparison-table td.pricing .aawp-check-prime{margin-top:5px}.aawp table.aawp-comparison-table a{border:none;box-shadow:none;outline:none;text-decoration:none}}.aawp-icon-globe{display:inline-block;height:16px;width:16px;background-image:url(https://www.khojdeal.com/deals/wp-content/plugins/aawp/public/assets/css/../img/icon-globe.svg);background-repeat:no-repeat;background-size:16px;background-position:center;vertical-align:-15%}.aawp-icon-yes{display:inline-block;height:16px;width:16px;background-image:url(https://www.khojdeal.com/deals/wp-content/plugins/aawp/public/assets/css/../img/icon-yes.svg);background-repeat:no-repeat;background-size:16px;background-position:center;vertical-align:-15%}.aawp-icon-no{display:inline-block;height:16px;width:16px;background-image:url(https://www.khojdeal.com/deals/wp-content/plugins/aawp/public/assets/css/../img/icon-no.svg);background-repeat:no-repeat;background-size:16px;background-position:center;vertical-align:-15%}.aawp-tb{margin:20px 0 0 0;border-collapse:collapse;border-spacing:1px;color:#444;font-size:13px;line-height:20px;table-layout:fixed}.aawp-tb__head,.aawp-tb__data{position:relative;padding:10px 9px;background-clip:padding-box;border:1px solid #d7d7d7;text-align:center}.aawp-tb__head{font-weight:bold;text-align:left;vertical-align:middle}.aawp-tb__data{vertical-align:middle}.aawp-tb-ribbon{display:none;padding:10px 5px;background:transparent;color:#fff;font-size:13px;line-height:20px;text-align:center}.aawp-tb-thumb{display:block;margin:10px;background-repeat:no-repeat;background-size:contain;background-position:center center}.aawp-tb-thumb img{display:block;height:auto;max-height:150px;max-width:100%;background-color:transparent;box-shadow:none;float:none;opacity:1}.aawp-tb__row--highlight .aawp-tb-thumb img,.aawp-tb__data--highlight .aawp-tb-thumb img{border:none;box-shadow:none}.aawp-tb--desktop{display:table;margin-bottom:1.75em;width:100%}@media (max-width:767px){.aawp-tb--desktop{display:none}}.aawp-tb--desktop .aawp-tb__row{display:table-row}.aawp-tb--desktop .aawp-tb__row:not(.aawp-tb__row--highlight):nth-child(2n+2) .aawp-tb__head,.aawp-tb--desktop .aawp-tb__row:not(.aawp-tb__row--highlight):nth-child(2n+2) .aawp-tb__data:not(.aawp-tb__data--highlight){background-color:#F5F5F5}.aawp-tb--desktop .aawp-tb__head,.aawp-tb--desktop .aawp-tb__data{display:table-cell}.aawp-tb--desktop .aawp-tb__data{position:relative}.aawp-tb--desktop .aawp-tb__data--highlight{position:relative}.aawp-tb--desktop .aawp-tb__data--highlight:after{position:absolute;top:-1px;left:-1px;bottom:0;display:block;width:0;border-left:1px solid transparent;content:""}.aawp-tb--desktop .aawp-tb-ribbon{position:absolute;top:-1px;left:-1px;right:0}.aawp-tb--desktop.aawp-tb--hide-labels .aawp-tb__head,.aawp-tb--desktop.aawp-tb--hide-desktop-labels .aawp-tb__head{display:none}.aawp-tb--desktop.aawp-tb--ribbon .aawp-tb__row:first-child .aawp-tb__head,.aawp-tb--desktop.aawp-tb--ribbon .aawp-tb__row:first-child .aawp-tb__data{padding-top:52px}.aawp-tb--desktop.aawp-tb--ribbon .aawp-tb-ribbon{display:block}.aawp-tb--desktop.aawp-tb--cols-1 .aawp-tb__head,.aawp-tb--desktop.aawp-tb--cols-1 .aawp-tb__data{width:100%}.aawp-tb--desktop.aawp-tb--cols-2 .aawp-tb__head,.aawp-tb--desktop.aawp-tb--cols-2 .aawp-tb__data{width:50%}.aawp-tb--desktop.aawp-tb--cols-3 .aawp-tb__head,.aawp-tb--desktop.aawp-tb--cols-3 .aawp-tb__data{width:33.33333333%}.aawp-tb--desktop.aawp-tb--cols-4 .aawp-tb__head,.aawp-tb--desktop.aawp-tb--cols-4 .aawp-tb__data{width:25%}.aawp-tb--desktop.aawp-tb--cols-5 .aawp-tb__head,.aawp-tb--desktop.aawp-tb--cols-5 .aawp-tb__data{width:20%}.aawp-tb--desktop.aawp-tb--cols-6 .aawp-tb__head,.aawp-tb--desktop.aawp-tb--cols-6 .aawp-tb__data{width:16.66666667%}.aawp-tb--desktop.aawp-tb--cols-7 .aawp-tb__head,.aawp-tb--desktop.aawp-tb--cols-7 .aawp-tb__data{width:14.28571429%}@media (max-width:1200px){.aawp-tb--desktop .aawp-tb__data:nth-child(7){display:none}}@media (max-width:1100px){.aawp-tb--desktop .aawp-tb__data:nth-child(6){display:none}}@media (max-width:1000px){.aawp-tb--desktop .aawp-tb__data:nth-child(5){display:none}}.aawp-tb--mobile{display:none}@media (max-width:767px){.aawp-tb--mobile{display:block}}.aawp-tb--mobile .aawp-tb__product{position:relative;margin:0 0 30px;border:1px solid transparent}.aawp-tb--mobile .aawp-tb__row{display:table;width:100%}.aawp-tb--mobile .aawp-tb__row:not(.aawp-tb__row--highlight):nth-of-type(2n) .aawp-tb__head,.aawp-tb--mobile .aawp-tb__row:not(.aawp-tb__row--highlight):nth-of-type(2n) .aawp-tb__data{background-color:#F5F5F5}.aawp-tb--mobile .aawp-tb__head,.aawp-tb--mobile .aawp-tb__data{display:table-cell}.aawp-tb--mobile .aawp-tb__head{width:50%}.aawp-tb--mobile .aawp-tb__data{width:50%}.aawp-tb--mobile .aawp-tb__product--highlight .aawp-tb-ribbon{display:block}.aawp-tb--mobile.aawp-tb--hide-labels .aawp-tb__head,.aawp-tb--mobile.aawp-tb--hide-mobile-labels .aawp-tb__head{display:none}.aawp-tb--mobile.aawp-tb--hide-labels .aawp-tb__data,.aawp-tb--mobile.aawp-tb--hide-mobile-labels .aawp-tb__data{width:100%}.aawp-tb--mobile .aawp-tb-product-data-thumb img{background:transparent}.aawp-tb-product-data-thumb img{display:block;margin:0 auto}.aawp .aawp-product--vertical{zoom:1;padding:20px;background:#fff;border:1px solid #ececec;color:inherit;position:relative;display:block;margin:0 0 20px;max-width:100%;font-size:15px;line-height:1.6;white-space:normal;min-width:100%;padding:25px 15px 15px}.aawp .aawp-product--vertical:before,.aawp .aawp-product--vertical:after{content:" ";display:table}.aawp .aawp-product--vertical:after{clear:both}@media (max-width:480px){.aawp .aawp-product--vertical{margin-bottom:15px}}.aawp .aawp-product--vertical.ribbon{padding-top:35px}.aawp .aawp-product--vertical .aawp-box__thumb{float:left;width:160px}@media (max-width:768px){.aawp .aawp-product--vertical .aawp-box__thumb{float:none;width:100%}}.aawp .aawp-product--vertical .aawp-box__image{display:block;height:auto;margin:0 auto 15px;max-width:100%;border:none;box-shadow:none}.aawp .aawp-product--vertical .aawp-box__rating{margin:0 auto 10px;text-align:center}.aawp .aawp-product--vertical .aawp-box__reviews{margin-top:5px;font-size:12px;color:#666;text-align:center}.aawp .aawp-product--vertical .aawp-box__content{margin-left:160px;padding-left:20px}@media (max-width:768px){.aawp .aawp-product--vertical .aawp-box__content{margin:0;padding:0}}.aawp .aawp-product--vertical .aawp-box__title{display:block;margin:0 0 15px 0;font-size:18px;font-weight:bold}@media (max-width:480px){.aawp .aawp-product--vertical .aawp-box__title{margin-bottom:5px;font-size:16px}}.aawp .aawp-product--vertical .aawp-box__description{margin:0}.aawp .aawp-product--vertical .aawp-box__description>p{margin:0 0 5px}.aawp .aawp-product--vertical .aawp-box__description>p:empty{display:none}.aawp .aawp-product--vertical .aawp-box__description>ul{margin:0 0 5px;padding:0 0 0 20px;list-style-position:outside !important}.aawp .aawp-product--vertical .aawp-box__description>ul li{margin:0;padding:0}@media (max-width:480px){.aawp .aawp-product--vertical .aawp-box__description{display:none}}.aawp .aawp-product--vertical .aawp-box__footer{text-align:right;margin-left:160px;padding-left:20px}@media (max-width:768px){.aawp .aawp-product--vertical .aawp-box__footer{margin:0;padding:0}}.aawp .aawp-product--vertical .aawp-box__pricing{display:block;margin-bottom:5px}.aawp .aawp-product--vertical .aawp-box__pricing:empty{display:none}.aawp .aawp-product--vertical .aawp-box__pricing span+span{margin-left:15px}.aawp .aawp-product--vertical .aawp-box__pricing span+span.aawp-check-prime,.aawp .aawp-product--vertical .aawp-box__pricing span+span.aawp-check-premium{margin-left:5px}@media (max-width:480px){.aawp .aawp-product--vertical .aawp-box__pricing{margin-bottom:0}}.aawp .aawp-product--vertical .aawp-box__price{display:inline-block;line-height:34px;vertical-align:middle}.aawp .aawp-product--vertical .aawp-box__price--old{font-size:14px;text-decoration:line-through;color:#666}.aawp .aawp-product--vertical .aawp-box__price--current{font-size:20px;font-weight:bold}@media (max-width:480px){.aawp .aawp-product--vertical .aawp-box__price--current{font-size:16px}}.aawp .aawp-product--vertical .aawp-box__price--saved{border-radius:2px;background:#27ae60;background:rgba(39,174,96,0.8);padding:4px 6px;color:#fff;font-size:12px;line-height:12px;margin-top:11px;margin-bottom:11px}.aawp .aawp-product--vertical .aawp-button+.aawp-button{margin-left:15px;margin-top:5px}.aawp .aawp-product--vertical .aawp-box__ribbon{position:absolute;font-weight:400;font-size:12px;text-transform:uppercase;color:#fff;line-height:20px;padding:0 15px}.aawp .aawp-product--vertical .aawp-box__bestseller{top:-1px;left:-1px;background:#e47911;background:rgba(228,121,17,0.8);border-bottom-right-radius:2px}.aawp .aawp-product--vertical .aawp-box__sale{top:-1px;right:-1px;background:#27ae60;background:rgba(39,174,96,0.8);border-bottom-left-radius:2px}.aawp .aawp-product--vertical .aawp-box__info{position:absolute;bottom:10px;left:15px;max-width:225px;color:#666;font-size:11px;text-align:left}@media (max-width:768px){.aawp .aawp-product--vertical .aawp-box__info{position:static;display:block;margin-top:10px;max-width:100%}}@media (min-width:768px){.aawp .aawp-product--vertical.inline-info .aawp-box__thumb{margin-bottom:30px}}@media (min-width:768px){}.aawp .aawp-product--vertical .aawp-product__ribbon{padding:0 10px}.aawp .aawp-product--vertical .aawp-product__ribbon--sale{position:absolute;top:-1px;right:-1px}.aawp .aawp-product--vertical .aawp-product__ribbon--bestseller,.aawp .aawp-product--vertical .aawp-product__ribbon--new{position:absolute;top:-1px;left:-1px}.aawp .aawp-product--vertical .aawp-product__image{display:block;border:none;box-shadow:none;outline:none;text-decoration:none;background-repeat:no-repeat;background-position:center;background-size:contain}.aawp .aawp-product--vertical .aawp-product__image:hover,.aawp .aawp-product--vertical .aawp-product__image:focus,.aawp .aawp-product--vertical .aawp-product__image:active{border:none;box-shadow:none;outline:none;text-decoration:none}.aawp .aawp-product--vertical .aawp-product__image-spacer{display:block;width:100% \9;max-width:100%;height:auto;margin:0 auto;background-color:transparent;box-shadow:none;float:none;opacity:1}.aawp .aawp-product--vertical.aawp-product--bestseller .aawp-product__image,.aawp .aawp-product--vertical.aawp-product--new .aawp-product__image{margin-top:3px}.aawp .aawp-product--vertical .aawp-product__content{position:relative;min-height:75px}.aawp .aawp-product--vertical .aawp-product__title{display:block;height:40px;margin-top:10px;border:none;box-shadow:none;outline:none;text-decoration:none;font-size:16px;font-weight:bold;line-height:20px;overflow:hidden;text-overflow:ellipsis}.aawp .aawp-product--vertical .aawp-product__meta{display:inline-block;display:block;margin-top:5px}.aawp .aawp-product--vertical .aawp-product__meta .aawp-check-prime{float:right;margin-top:7px}.aawp .aawp-product--vertical .aawp-product__reviews{display:inline-block;color:#666;font-size:14px;line-height:14px;vertical-align:-10%}.aawp .aawp-product--vertical .aawp-product__footer{text-align:right}.aawp .aawp-product--vertical .aawp-product__footer .aawp-check-prime{margin-bottom:5px}.aawp .aawp-product--vertical .aawp-product__footer .aawp-button{display:block;margin:0;width:100%}.aawp .aawp-product--vertical .aawp-product__footer .aawp-button+.aawp-button{margin-top:10px}.aawp .aawp-product--vertical .aawp-product__pricing{display:inline-block;margin-top:10px;width:100%}.aawp .aawp-product--vertical .aawp-product__pricing:empty,.aawp .aawp-product--vertical .aawp-product__pricing .aawp-product__price:empty,.aawp .aawp-product--vertical .aawp-product__pricing .aawp-product__price--old:empty,.aawp .aawp-product--vertical .aawp-product__pricing .aawp-product__price--current:empty{display:none;margin:0}.aawp .aawp-product--vertical .aawp-product__price{line-height:18px}.aawp .aawp-product--vertical .aawp-product__price--old{float:left;color:#666;font-size:14px;text-decoration:line-through}.aawp .aawp-product--vertical .aawp-product__price--current{float:right;font-size:18px;font-weight:bold}.aawp .aawp-product--vertical .aawp-product__info{display:block;margin-top:10px;color:#666;font-size:11px;text-align:center}.aawp .aawp-product--vertical.aawp-product--style-light{box-shadow:0 1px 2px rgba(0,0,0,0.3),0 0 40px rgba(0,0,0,0.1) inset}.aawp .aawp-product--vertical.aawp-product--style-dark{background:#232F3E;color:#e2e2e2}.aawp .aawp-product--vertical.aawp-product--style-dark .aawp-product__title{color:#fff}.aawp .aawp-product--vertical.aawp-product--style-dark .aawp-product__title:visited{color:#fff}.aawp .aawp-product--vertical.aawp-product--style-dark .aawp-product__title:hover,.aawp .aawp-product--vertical.aawp-product--style-dark .aawp-product__title:focus{color:#e2e2e2}.aawp .aawp-product--vertical.aawp-product--style-dark .aawp-product__teaser{color:#e2e2e2}.aawp .aawp-product--vertical.aawp-product--style-dark .aawp-product__price--current{color:#fff}.aawp .aawp-product--vertical.aawp-product--style-dark .aawp-product__reviews,.aawp .aawp-product--vertical.aawp-product--style-dark .aawp-product__price--old,.aawp .aawp-product--vertical.aawp-product--style-dark .aawp-product__info{color:#ccc}.aawp .aawp-product--vertical.aawp-product--style-dark .aawp-star-rating--wayl{background-image:url(https://www.khojdeal.com/deals/wp-content/plugins/aawp/public/assets/css/../img/stars/wayl-inverted.svg)}.aawp .aawp-product--vertical.aawp-product--style-dark .aawp-star-rating--wayl>span{background-image:url(https://www.khojdeal.com/deals/wp-content/plugins/aawp/public/assets/css/../img/stars/wayl-inverted-active.svg)}.aawp .aawp-product--vertical.aawp-product--style-wayl{background:#96281B;color:#e2e2e2}.aawp .aawp-product--vertical.aawp-product--style-wayl .aawp-product__title{color:#fff}.aawp .aawp-product--vertical.aawp-product--style-wayl .aawp-product__title:visited{color:#fff}.aawp .aawp-product--vertical.aawp-product--style-wayl .aawp-product__title:hover,.aawp .aawp-product--vertical.aawp-product--style-wayl .aawp-product__title:focus{color:#e2e2e2}.aawp .aawp-product--vertical.aawp-product--style-wayl .aawp-product__teaser{color:#e2e2e2}.aawp .aawp-product--vertical.aawp-product--style-wayl .aawp-product__price--current{color:#fff}.aawp .aawp-product--vertical.aawp-product--style-wayl .aawp-product__reviews,.aawp .aawp-product--vertical.aawp-product--style-wayl .aawp-product__price--old,.aawp .aawp-product--vertical.aawp-product--style-wayl .aawp-product__info{color:#ccc}.aawp .aawp-product--vertical.aawp-product--style-wayl .aawp-star-rating--wayl{background-image:url(https://www.khojdeal.com/deals/wp-content/plugins/aawp/public/assets/css/../img/stars/wayl-inverted.svg)}.aawp .aawp-product--vertical.aawp-product--style-wayl .aawp-star-rating--wayl>span{background-image:url(https://www.khojdeal.com/deals/wp-content/plugins/aawp/public/assets/css/../img/stars/wayl-inverted-active.svg)}.aawp .aawp-product--list{zoom:1;padding:20px;background:#fff;border:1px solid #ececec;color:inherit;position:relative;display:block;margin:0 0 20px;max-width:100%;font-size:15px;line-height:1.6;white-space:normal;min-width:100%;margin-bottom:20px;padding:10px}.aawp .aawp-product--list:before,.aawp .aawp-product--list:after{content:" ";display:table}.aawp .aawp-product--list:after{clear:both}@media (max-width:480px){.aawp .aawp-product--list{margin-bottom:15px}}.aawp .aawp-product--list.ribbon{padding-top:35px}.aawp .aawp-product--list .aawp-box__thumb{float:left;width:160px}@media (max-width:768px){.aawp .aawp-product--list .aawp-box__thumb{float:none;width:100%}}.aawp .aawp-product--list .aawp-box__image{display:block;height:auto;margin:0 auto 15px;max-width:100%;border:none;box-shadow:none}.aawp .aawp-product--list .aawp-box__rating{margin:0 auto 10px;text-align:center}.aawp .aawp-product--list .aawp-box__reviews{margin-top:5px;font-size:12px;color:#666;text-align:center}.aawp .aawp-product--list .aawp-box__content{margin-left:160px;padding-left:20px}@media (max-width:768px){.aawp .aawp-product--list .aawp-box__content{margin:0;padding:0}}.aawp .aawp-product--list .aawp-box__title{display:block;margin:0 0 15px 0;font-size:18px;font-weight:bold}@media (max-width:480px){.aawp .aawp-product--list .aawp-box__title{margin-bottom:5px;font-size:16px}}.aawp .aawp-product--list .aawp-box__description{margin:0}.aawp .aawp-product--list .aawp-box__description>p{margin:0 0 5px}.aawp .aawp-product--list .aawp-box__description>p:empty{display:none}.aawp .aawp-product--list .aawp-box__description>ul{margin:0 0 5px;padding:0 0 0 20px;list-style-position:outside !important}.aawp .aawp-product--list .aawp-box__description>ul li{margin:0;padding:0}@media (max-width:480px){.aawp .aawp-product--list .aawp-box__description{display:none}}.aawp .aawp-product--list .aawp-box__footer{text-align:right;margin-left:160px;padding-left:20px}@media (max-width:768px){.aawp .aawp-product--list .aawp-box__footer{margin:0;padding:0}}.aawp .aawp-product--list .aawp-box__pricing{display:block;margin-bottom:5px}.aawp .aawp-product--list .aawp-box__pricing:empty{display:none}.aawp .aawp-product--list .aawp-box__pricing span+span{margin-left:15px}.aawp .aawp-product--list .aawp-box__pricing span+span.aawp-check-prime,.aawp .aawp-product--list .aawp-box__pricing span+span.aawp-check-premium{margin-left:5px}@media (max-width:480px){.aawp .aawp-product--list .aawp-box__pricing{margin-bottom:0}}.aawp .aawp-product--list .aawp-box__price{display:inline-block;line-height:34px;vertical-align:middle}.aawp .aawp-product--list .aawp-box__price--old{font-size:14px;text-decoration:line-through;color:#666}.aawp .aawp-product--list .aawp-box__price--current{font-size:20px;font-weight:bold}@media (max-width:480px){.aawp .aawp-product--list .aawp-box__price--current{font-size:16px}}.aawp .aawp-product--list .aawp-box__price--saved{border-radius:2px;background:#27ae60;background:rgba(39,174,96,0.8);padding:4px 6px;color:#fff;font-size:12px;line-height:12px;margin-top:11px;margin-bottom:11px}.aawp .aawp-product--list .aawp-button+.aawp-button{margin-left:15px;margin-top:5px}.aawp .aawp-product--list .aawp-box__ribbon{position:absolute;font-weight:400;font-size:12px;text-transform:uppercase;color:#fff;line-height:20px;padding:0 15px}.aawp .aawp-product--list .aawp-box__bestseller{top:-1px;left:-1px;background:#e47911;background:rgba(228,121,17,0.8);border-bottom-right-radius:2px}.aawp .aawp-product--list .aawp-box__sale{top:-1px;right:-1px;background:#27ae60;background:rgba(39,174,96,0.8);border-bottom-left-radius:2px}.aawp .aawp-product--list .aawp-box__info{position:absolute;bottom:10px;left:15px;max-width:225px;color:#666;font-size:11px;text-align:left}@media (max-width:768px){.aawp .aawp-product--list .aawp-box__info{position:static;display:block;margin-top:10px;max-width:100%}}@media (min-width:768px){.aawp .aawp-product--list.inline-info .aawp-box__thumb{margin-bottom:30px}}@media (min-width:768px){}.aawp .aawp-product--list:first-child.aawp-product--ribbon{margin-top:10px}.aawp .aawp-product--list.aawp-product--bestseller,.aawp .aawp-product--list.aawp-product--new{padding-top:20px}.aawp .aawp-product--list .aawp-product__ribbon{z-index:10;padding:0 20px;font-size:11px;line-height:18px}.aawp .aawp-product--list .aawp-product__ribbon--sale{position:absolute;top:-10px;right:-5px;border-radius:0}.aawp .aawp-product--list .aawp-product__ribbon--bestseller,.aawp .aawp-product--list .aawp-product__ribbon--new{position:absolute;top:-10px;left:-5px}.aawp .aawp-product--list .aawp-product__inner{position:relative;display:block}.aawp .aawp-product--list .aawp-product__image-link{border:none;box-shadow:none;outline:none;text-decoration:none}.aawp .aawp-product--list .aawp-product__image-link:hover,.aawp .aawp-product--list .aawp-product__image-link:focus,.aawp .aawp-product--list .aawp-product__image-link:active{border:none;box-shadow:none;outline:none;text-decoration:none}.aawp .aawp-product--list .aawp-product__image{position:absolute;top:0;bottom:0;left:0;z-index:5;display:block;height:100%;width:75px;background-repeat:no-repeat;background-size:auto 100%;background-position:center}.aawp .aawp-product--list.aawp-product--bestseller .aawp-product__image,.aawp .aawp-product--list.aawp-product--new .aawp-product__image{background-size:auto 90%}.aawp .aawp-product--list .aawp-product__content{display:block;margin-left:75px;min-height:75px;padding:3px 10px 5px}.aawp .aawp-product--list .aawp-product__title{display:block;margin-top:5px;border:none;box-shadow:none;outline:none;text-decoration:none;font-size:16px;font-weight:bold;line-height:20px;overflow:hidden;text-overflow:ellipsis;white-space:nowrap}@media (min-width:769px){.aawp .aawp-product--list .aawp-product__title{width:100%}}.aawp .aawp-product--list .aawp-product__teaser{margin:5px 0 0;color:#666;font-size:14px;line-height:18px}.aawp .aawp-product--list .aawp-product__meta{zoom:1}.aawp .aawp-product--list .aawp-product__meta:before,.aawp .aawp-product--list .aawp-product__meta:after{content:" ";display:table}.aawp .aawp-product--list .aawp-product__meta:after{clear:both}.aawp .aawp-product--list .aawp-star-rating,.aawp .aawp-product--list .aawp-product__price{margin-bottom:0}.aawp .aawp-product--list .aawp-star-rating{margin-top:-1px;margin-right:10px}.aawp .aawp-product--list .aawp-product__price{display:inline-block;margin-right:10px;color:inherit;font-size:15px;line-height:20px;vertical-align:middle}.aawp .aawp-product--list .aawp-product__price--old{color:#666;font-size:14px;text-decoration:line-through}.aawp .aawp-product--list .aawp-product__price--current{font-weight:bold}.aawp .aawp-product--list .aawp-product__price--saved{padding:4px 6px;border-radius:2px;background:#27ae60;background:rgba(39,174,96,0.8);color:#fff;font-size:12px;line-height:12px}.aawp .aawp-product--list.aawp-product--style-light{box-shadow:0 1px 2px rgba(0,0,0,0.3),0 0 40px rgba(0,0,0,0.1) inset}.aawp .aawp-product--list.aawp-product--style-dark{background:#232F3E;color:#e2e2e2}.aawp .aawp-product--list.aawp-product--style-dark .aawp-product__title{color:#fff}.aawp .aawp-product--list.aawp-product--style-dark .aawp-product__title:visited{color:#fff}.aawp .aawp-product--list.aawp-product--style-dark .aawp-product__title:hover,.aawp .aawp-product--list.aawp-product--style-dark .aawp-product__title:focus{color:#e2e2e2}.aawp .aawp-product--list.aawp-product--style-dark .aawp-product__teaser{color:#e2e2e2}.aawp .aawp-product--list.aawp-product--style-dark .aawp-product__price--current{color:#fff}.aawp .aawp-product--list.aawp-product--style-dark .aawp-product__reviews,.aawp .aawp-product--list.aawp-product--style-dark .aawp-product__price--old,.aawp .aawp-product--list.aawp-product--style-dark .aawp-product__info{color:#ccc}.aawp .aawp-product--list.aawp-product--style-dark .aawp-star-rating--wayl{background-image:url(https://www.khojdeal.com/deals/wp-content/plugins/aawp/public/assets/css/../img/stars/wayl-inverted.svg)}.aawp .aawp-product--list.aawp-product--style-dark .aawp-star-rating--wayl>span{background-image:url(https://www.khojdeal.com/deals/wp-content/plugins/aawp/public/assets/css/../img/stars/wayl-inverted-active.svg)}.aawp .aawp-product--list.aawp-product--style-wayl{background:#96281B;color:#e2e2e2}.aawp .aawp-product--list.aawp-product--style-wayl .aawp-product__title{color:#fff}.aawp .aawp-product--list.aawp-product--style-wayl .aawp-product__title:visited{color:#fff}.aawp .aawp-product--list.aawp-product--style-wayl .aawp-product__title:hover,.aawp .aawp-product--list.aawp-product--style-wayl .aawp-product__title:focus{color:#e2e2e2}.aawp .aawp-product--list.aawp-product--style-wayl .aawp-product__teaser{color:#e2e2e2}.aawp .aawp-product--list.aawp-product--style-wayl .aawp-product__price--current{color:#fff}.aawp .aawp-product--list.aawp-product--style-wayl .aawp-product__reviews,.aawp .aawp-product--list.aawp-product--style-wayl .aawp-product__price--old,.aawp .aawp-product--list.aawp-product--style-wayl .aawp-product__info{color:#ccc}.aawp .aawp-product--list.aawp-product--style-wayl .aawp-star-rating--wayl{background-image:url(https://www.khojdeal.com/deals/wp-content/plugins/aawp/public/assets/css/../img/stars/wayl-inverted.svg)}.aawp .aawp-product--list.aawp-product--style-wayl .aawp-star-rating--wayl>span{background-image:url(https://www.khojdeal.com/deals/wp-content/plugins/aawp/public/assets/css/../img/stars/wayl-inverted-active.svg)}.aawp .aawp-product--widget-small{zoom:1;padding:20px;background:#fff;border:1px solid #ececec;color:inherit;position:relative;display:block;margin:0 0 20px;max-width:100%;font-size:15px;line-height:1.6;white-space:normal;min-width:100%;margin-bottom:20px;padding:5px}.aawp .aawp-product--widget-small:before,.aawp .aawp-product--widget-small:after{content:" ";display:table}.aawp .aawp-product--widget-small:after{clear:both}@media (max-width:480px){.aawp .aawp-product--widget-small{margin-bottom:15px}}.aawp .aawp-product--widget-small.ribbon{padding-top:35px}.aawp .aawp-product--widget-small .aawp-box__thumb{float:left;width:160px}@media (max-width:768px){.aawp .aawp-product--widget-small .aawp-box__thumb{float:none;width:100%}}.aawp .aawp-product--widget-small .aawp-box__image{display:block;height:auto;margin:0 auto 15px;max-width:100%;border:none;box-shadow:none}.aawp .aawp-product--widget-small .aawp-box__rating{margin:0 auto 10px;text-align:center}.aawp .aawp-product--widget-small .aawp-box__reviews{margin-top:5px;font-size:12px;color:#666;text-align:center}.aawp .aawp-product--widget-small .aawp-box__content{margin-left:160px;padding-left:20px}@media (max-width:768px){.aawp .aawp-product--widget-small .aawp-box__content{margin:0;padding:0}}.aawp .aawp-product--widget-small .aawp-box__title{display:block;margin:0 0 15px 0;font-size:18px;font-weight:bold}@media (max-width:480px){.aawp .aawp-product--widget-small .aawp-box__title{margin-bottom:5px;font-size:16px}}.aawp .aawp-product--widget-small .aawp-box__description{margin:0}.aawp .aawp-product--widget-small .aawp-box__description>p{margin:0 0 5px}.aawp .aawp-product--widget-small .aawp-box__description>p:empty{display:none}.aawp .aawp-product--widget-small .aawp-box__description>ul{margin:0 0 5px;padding:0 0 0 20px;list-style-position:outside !important}.aawp .aawp-product--widget-small .aawp-box__description>ul li{margin:0;padding:0}@media (max-width:480px){.aawp .aawp-product--widget-small .aawp-box__description{display:none}}.aawp .aawp-product--widget-small .aawp-box__footer{text-align:right;margin-left:160px;padding-left:20px}@media (max-width:768px){.aawp .aawp-product--widget-small .aawp-box__footer{margin:0;padding:0}}.aawp .aawp-product--widget-small .aawp-box__pricing{display:block;margin-bottom:5px}.aawp .aawp-product--widget-small .aawp-box__pricing:empty{display:none}.aawp .aawp-product--widget-small .aawp-box__pricing span+span{margin-left:15px}.aawp .aawp-product--widget-small .aawp-box__pricing span+span.aawp-check-prime,.aawp .aawp-product--widget-small .aawp-box__pricing span+span.aawp-check-premium{margin-left:5px}@media (max-width:480px){.aawp .aawp-product--widget-small .aawp-box__pricing{margin-bottom:0}}.aawp .aawp-product--widget-small .aawp-box__price{display:inline-block;line-height:34px;vertical-align:middle}.aawp .aawp-product--widget-small .aawp-box__price--old{font-size:14px;text-decoration:line-through;color:#666}.aawp .aawp-product--widget-small .aawp-box__price--current{font-size:20px;font-weight:bold}@media (max-width:480px){.aawp .aawp-product--widget-small .aawp-box__price--current{font-size:16px}}.aawp .aawp-product--widget-small .aawp-box__price--saved{border-radius:2px;background:#27ae60;background:rgba(39,174,96,0.8);padding:4px 6px;color:#fff;font-size:12px;line-height:12px;margin-top:11px;margin-bottom:11px}.aawp .aawp-product--widget-small .aawp-button+.aawp-button{margin-left:15px;margin-top:5px}.aawp .aawp-product--widget-small .aawp-box__ribbon{position:absolute;font-weight:400;font-size:12px;text-transform:uppercase;color:#fff;line-height:20px;padding:0 15px}.aawp .aawp-product--widget-small .aawp-box__bestseller{top:-1px;left:-1px;background:#e47911;background:rgba(228,121,17,0.8);border-bottom-right-radius:2px}.aawp .aawp-product--widget-small .aawp-box__sale{top:-1px;right:-1px;background:#27ae60;background:rgba(39,174,96,0.8);border-bottom-left-radius:2px}.aawp .aawp-product--widget-small .aawp-box__info{position:absolute;bottom:10px;left:15px;max-width:225px;color:#666;font-size:11px;text-align:left}@media (max-width:768px){.aawp .aawp-product--widget-small .aawp-box__info{position:static;display:block;margin-top:10px;max-width:100%}}@media (min-width:768px){.aawp .aawp-product--widget-small.inline-info .aawp-box__thumb{margin-bottom:30px}}@media (min-width:768px){}.aawp .aawp-product--widget-small:first-child.aawp-product--ribbon{margin-top:10px}.aawp .aawp-product--widget-small.aawp-product--bestseller,.aawp .aawp-product--widget-small.aawp-product--new{padding-top:15px}.aawp .aawp-product--widget-small .aawp-product__ribbon{z-index:10;padding:0 10px;font-size:11px;line-height:18px}.aawp .aawp-product--widget-small .aawp-product__ribbon--sale{position:absolute;top:-10px;right:-5px;border-radius:0}.aawp .aawp-product--widget-small .aawp-product__ribbon--bestseller,.aawp .aawp-product--widget-small .aawp-product__ribbon--new{position:absolute;top:-10px;left:-5px}.aawp .aawp-product--widget-small .aawp-product__inner{position:relative;display:block}.aawp .aawp-product--widget-small .aawp-product__image-link{border:none;box-shadow:none;outline:none;text-decoration:none}.aawp .aawp-product--widget-small .aawp-product__image-link:hover,.aawp .aawp-product--widget-small .aawp-product__image-link:focus,.aawp .aawp-product--widget-small .aawp-product__image-link:active{border:none;box-shadow:none;outline:none;text-decoration:none}.aawp .aawp-product--widget-small .aawp-product__image{position:absolute;top:0;bottom:0;left:0;z-index:5;display:block;height:100%;width:75px;background-repeat:no-repeat;background-size:contain;background-position:center}.aawp .aawp-product--widget-small .aawp-product__content{display:block;margin-left:75px;min-height:75px;padding:3px 10px 5px}.aawp .aawp-product--widget-small .aawp-product__title{display:block;margin-top:5px;border:none;box-shadow:none;outline:none;text-decoration:none;font-size:14px;font-weight:bold;line-height:20px;overflow:hidden;text-overflow:ellipsis}@media (min-width:769px){.aawp .aawp-product--widget-small .aawp-product__title{height:40px}}.aawp .aawp-product--widget-small .aawp-product__meta{zoom:1;margin-top:5px}.aawp .aawp-product--widget-small .aawp-product__meta:before,.aawp .aawp-product--widget-small .aawp-product__meta:after{content:" ";display:table}.aawp .aawp-product--widget-small .aawp-product__meta:after{clear:both}.aawp .aawp-product--widget-small .aawp-star-rating,.aawp .aawp-product--widget-small .aawp-product__price{margin-bottom:0}.aawp .aawp-product--widget-small .aawp-star-rating{margin-right:5px}.aawp .aawp-product--widget-small .aawp-product__price{display:inline-block;color:inherit;font-size:15px;font-weight:bold;line-height:1;vertical-align:middle}.aawp .aawp-product--widget-small.aawp-product--style-light{box-shadow:0 1px 2px rgba(0,0,0,0.3),0 0 40px rgba(0,0,0,0.1) inset}.aawp .aawp-product--widget-small.aawp-product--style-dark{background:#232F3E;color:#e2e2e2}.aawp .aawp-product--widget-small.aawp-product--style-dark .aawp-product__title{color:#fff}.aawp .aawp-product--widget-small.aawp-product--style-dark .aawp-product__title:visited{color:#fff}.aawp .aawp-product--widget-small.aawp-product--style-dark .aawp-product__title:hover,.aawp .aawp-product--widget-small.aawp-product--style-dark .aawp-product__title:focus{color:#e2e2e2}.aawp .aawp-product--widget-small.aawp-product--style-dark .aawp-product__teaser{color:#e2e2e2}.aawp .aawp-product--widget-small.aawp-product--style-dark .aawp-product__price--current{color:#fff}.aawp .aawp-product--widget-small.aawp-product--style-dark .aawp-product__reviews,.aawp .aawp-product--widget-small.aawp-product--style-dark .aawp-product__price--old,.aawp .aawp-product--widget-small.aawp-product--style-dark .aawp-product__info{color:#ccc}.aawp .aawp-product--widget-small.aawp-product--style-dark .aawp-star-rating--wayl{background-image:url(https://www.khojdeal.com/deals/wp-content/plugins/aawp/public/assets/css/../img/stars/wayl-inverted.svg)}.aawp .aawp-product--widget-small.aawp-product--style-dark .aawp-star-rating--wayl>span{background-image:url(https://www.khojdeal.com/deals/wp-content/plugins/aawp/public/assets/css/../img/stars/wayl-inverted-active.svg)}.aawp .aawp-product--widget-small.aawp-product--style-dark .aawp-product__price--current{color:#e2e2e2}.aawp .aawp-product--widget-small.aawp-product--style-wayl{background:#96281B;color:#e2e2e2}.aawp .aawp-product--widget-small.aawp-product--style-wayl .aawp-product__title{color:#fff}.aawp .aawp-product--widget-small.aawp-product--style-wayl .aawp-product__title:visited{color:#fff}.aawp .aawp-product--widget-small.aawp-product--style-wayl .aawp-product__title:hover,.aawp .aawp-product--widget-small.aawp-product--style-wayl .aawp-product__title:focus{color:#e2e2e2}.aawp .aawp-product--widget-small.aawp-product--style-wayl .aawp-product__teaser{color:#e2e2e2}.aawp .aawp-product--widget-small.aawp-product--style-wayl .aawp-product__price--current{color:#fff}.aawp .aawp-product--widget-small.aawp-product--style-wayl .aawp-product__reviews,.aawp .aawp-product--widget-small.aawp-product--style-wayl .aawp-product__price--old,.aawp .aawp-product--widget-small.aawp-product--style-wayl .aawp-product__info{color:#ccc}.aawp .aawp-product--widget-small.aawp-product--style-wayl .aawp-star-rating--wayl{background-image:url(https://www.khojdeal.com/deals/wp-content/plugins/aawp/public/assets/css/../img/stars/wayl-inverted.svg)}.aawp .aawp-product--widget-small.aawp-product--style-wayl .aawp-star-rating--wayl>span{background-image:url(https://www.khojdeal.com/deals/wp-content/plugins/aawp/public/assets/css/../img/stars/wayl-inverted-active.svg)}.aawp .aawp-product--widget-small.aawp-product--style-wayl .aawp-product__price--current{color:#e2e2e2}.aawp-floating-wrapper,div.aawp-floating-wrapper{box-sizing:border-box}@media (min-width:601px){.aawp-floating-wrapper--left,.aawp-floating-wrapper--right{max-width:250px}.aawp-floating-wrapper--left{float:left;margin:0 1em 1em 0}.aawp-floating-wrapper--right{float:right;margin:0 0 1em 1em}} .aawp .aawp-tb__row--highlight{background-color:#256aaf}.aawp .aawp-tb__row--highlight{color:#256aaf}.aawp .aawp-tb__row--highlight a{color:#256aaf} span.wplmi-user-avatar{width:16px;display:inline-block !important;flex-shrink:0}img.wplmi-elementor-avatar{border-radius:100%;margin-right:3px} *,*:focus{outline:0}table,tr,td{border:1px solid #000;border-collapse:collapse;padding:5px}.owl-theme .owl-controls .owl-page{display:inline-block;zoom:1;position:relative}.kd_input_full_width{width:100%}.kd_input_one{width:100%}.kd_input_two{width:48%;margin-right:25px;display:inline-block}.kd_input_three{width:33%;display:inline-block}.kd_input_two:nth-child(even){margin-right:0}.clickable{cursor:pointer}input[type=checkbox]{position:relative;cursor:pointer}input[type=checkbox]:before{content:"";display:block;position:absolute;width:16px;height:16px;top:0;left:0;border:2px solid #555;border-radius:3px;background-color:#fff}input[type=checkbox]:checked:before{background:#ea548c;border:none}input[type=checkbox]:checked:after{content:"";display:block;width:5px;height:10px;border:solid #fff;border-width:0 2px 2px 0;-webkit-transform:rotate(45deg);-ms-transform:rotate(45deg);transform:rotate(45deg);position:absolute;top:2px;left:6px}@font-face{font-family:GibsonW04-Regular;font-weight:400;font-style:normal;font-display:swap;unicode-range:U+000-5FF;src:url(https://assets.khojdeal.com/font/gregular.woff) format("woff");font-weight:400;font-style:normal}@font-face{font-family:Gibson-SemiBold;font-weight:900;font-style:normal;font-display:swap;unicode-range:U+000-5FF;src:url(https://assets.khojdeal.com/font/gsemibold.woff) format("woff");font-weight:400;font-style:normal}body{font-family:'GibsonW04-Regular','Roboto',Arial,Calibiri,sans-serif;color:#16171a;font-size:14px;margin:0;padding:57px 0 0;background:#fff;overflow-x:hidden}img{max-width:100%;vertical-align:bottom}.kd_pad_rl{padding:0 15px}.kd_center{text-align:center}.kd_inline_block{display:inline-block !important}.kd_padding_tb{padding:15px 0}.kd_dis_unset{display:unset}.kd_disBlock{display:block;width:100%;overflow:auto}.kd_dis_none{display:none !important}.kd_bg_white{background:#fff}.kd_padding_horizontal{padding:6px 0}a{text-decoration:none;display:inline-block;color:#16171a}a:focus,a:hover{text-decoration:none}p{margin:0 auto}.container{margin:0 auto;position:relative}@media only screen and (max-width:992px){.container{margin:0 10px}}@media(min-width:992px){.container{width:970px}}@media only screen and (min-width:1200px){.container{width:1140px}}::-webkit-scrollbar{width:6px;height:6px;border-radius:20px}::-webkit-scrollbar-button{display:none}::-webkit-scrollbar-track{background-color:#c4c4c4}::-webkit-scrollbar-track-piece{background-color:#eaeaea}::-webkit-scrollbar-thumb{background-color:#c4c4c4}::-webkit-scrollbar-thumb:hover{background-color:#c4c4c4}::-webkit-scrollbar-corner{display:none}::-webkit-resizer{display:none}.form-control::-moz-placeholder{color:#999;opacity:1}.form-control:-ms-input-placeholder{color:#999}.form-control::-webkit-input-placeholder{color:#999}*,:after,:before{box-sizing:border-box}*,:after,:before,input[type=checkbox],input[type=radio]{-webkit-box-sizing:border-box;-moz-box-sizing:border-box}input[type=search]{box-sizing:border-box;-webkit-box-sizing:border-box;-moz-box-sizing:border-box;-webkit-appearance:none}input[type=checkbox],input[type=radio]{border:none;color:transparent;background:0 0;box-sizing:border-box;padding:0}.to-top{background:#713779;position:fixed;bottom:16px;right:0;width:50px;height:50px;display:flex;align-items:center;justify-content:center;font-size:32px;color:#1f1f1f;text-decoration:none;opacity:0;pointer-events:none;transition:all .4s}.to-top.active{bottom:32px;pointer-events:auto;opacity:1;z-index:999}.grecaptcha-badge{display:none!important}html{scroll-behavior:smooth}.kd_xsVisible{display:none}.kd_lgVisible{display:block}.list-inline{margin:0 -6px;font-size:0;padding:0;list-style-type:none}.list-inline>li{padding:0 6px;font-size:14px;display:inline-block}.list-unstyled{padding:0;margin:0 auto;list-style-type:none}.form-control{position:relative;line-height:18px;color:#acacac;display:block;width:100%;padding:6px 12px;background-color:#fff;border:solid 2px #d6d8da;border-radius:5px;box-shadow:none}.hide{display:none !important}.kd_cur{cursor:pointer}.kd_cur:hover{text-decoration:underline}.kd_textA{border-radius:5px;background-color:#fff;border:solid 2px #d6d8da;font-family:'Roboto',Arial,sans-serif;width:100%;padding:6px 12px;min-height:40px;resize:vertical;display:block;font-size:12px;line-height:16px;letter-spacing:.2px;font-weight:500}.kd_header{position:fixed;top:0;left:0;right:0;z-index:9999;height:57px}a.kd_logo>img{width:162px;height:auto}.kd_header>.navbar-default{z-index:4;padding:12px 0 10px;background-color:#fff}.kd_header>.navbar-default,.kd_header>.navbar-default>.container{position:relative;height:100%}.kd_logoCont{position:relative}.kd_menu{display:none}.kd_logoCont>ul{position:relative;font-size:0;width:100%;margin:0}.kd_logoCont>ul>li{font-size:14px;padding:0;vertical-align:top;width:14%}.kd_logoCont>ul>li:nth-child(2){width:48%;padding-left:58px}.kd_logoCont>ul>li:nth-child(3){width:324px;padding:0 24px}li.kd_smooth.nav_second.headerv1{width:63%;padding-left:169px}li.kd_smooth.nav_third.headerv1{display:none}.kd_logo{position:absolute;display:inline-block;left:-20px;bottom:-7px}.kd_logo>svg{height:32px}.kd_logo>svg>.path1{fill:#8db654}.kd_logo>svg>.path2{fill:#575757}.kd_logo>span{font-size:8px;position:absolute;text-transform:uppercase;right:0;top:28px;color:#575757}.kd_searchCont{position:relative;height:35px;margin:0;z-index:1}.kd_searchCont>.kd_searchInput{position:relative;height:100%}.kd_searchInput>.kd_searchIco{position:absolute;top:10px;left:12px;z-index:9;fill:#828c99;width:14px;height:14px}.kd_beforeLogin{position:relative;color:#8db654;cursor:pointer;line-height:35px;text-align:center;text-transform:capitalize}li.nav_third{width:324px;position:absolute;padding-left:50px;bottom:37px}.kd_search_icon{position:absolute;bottom:10px;padding-left:8px;color:#6f4186}.kd_search_box{padding:6px 12px 6px 25px;background:#ebe4eb}.kd_cross_btn_search.kd_cur>img{height:40px}.kd_smooth.nav_fourth{float:right;background:#fff;z-index:9;height:44px;right:8px}.login-container{background:#fff;position:relative;z-index:9999}.header-user-detils{background:#fff;float:right;text-align:left;width:62%;margin-top:4px;position:relative;top:-2px}.sign_in{font-size:16px;position:relative;top:-1px}.header-user-profile{right:0;position:relative;top:-14px;height:40px;padding:10px;cursor:pointer;width:165px;z-index:100;background-color:#fff}.kd_user_coin_img{position:absolute;left:10px;top:8px}ol li{font-size:18px}.kd_user_coin_img img{width:47.52px;height:auto}.header-user-pic{height:45px;display:inline-block;width:45px;position:relative;top:-2px}.header-user-name{margin-bottom:8px}.header-user-cashback-amt{color:#5ba835;font-size:12px;top:-4px;position:relative}#kd_earning{position:relative;top:2px}.kd_earning_without_login{position:relative;top:2px;left:5px}.kd_profile_coin_icon{height:14px}span.kd_blog{position:absolute;color:#fff;background:#ea548c;padding:1px 4px;top:-17px;left:14px;font-size:10px}.new_btm{width:0;height:0;border-top:10px solid transparent;border-bottom:6px solid transparent;border-left:5px solid #ea548c;position:absolute;left:0;top:3px;z-index:9}.kd_new{position:relative}.coin{width:15px}.kd_search_type_background{background:#f3f3f3;padding:10px 40px;height:85%;position:relative}.kd_search_type_top{display:block;padding-bottom:15px;padding-top:15px}.kd_search_type_box{overflow:auto;display:block}.kd_search_type_box:last-of-type{padding-bottom:30px}.kd_search_type_box_heading{font-size:20px;color:#672779;background:url(https://assets.khojdeal.com/assets/image/s_highlight.png);background-repeat:no-repeat;background-size:cover;background-position-x:-20px;display:inline-block;padding-left:8px;padding-bottom:2px;background-position-y:12px}.kd_search_type_change{font-family:Gibson-SemiBold}.kd_serach_type_view_all{float:right;font-size:20px;color:#bab9b9;cursor:pointer}.kd_serach_type_store_name{display:block;padding-bottom:10px}.kd_serach_type_active{display:block}.kd_serach_type_detail_box{box-shadow:0 3px 8px rgba(0,0,0,.16);width:19%;display:inline-block;background:#fff;border-radius:6px;border:1px solid #000;padding:10px 25px;text-align:center;margin-bottom:8px;cursor:pointer;margin-right:8px;min-height:142px;float:left}.kd_serach_type_logo img{width:100px}.kd_serach_type_detail_box:hover{border:1px solid #ed0a71;background-color:#fee9f3}.kd_search_type_cat{display:inline-block;margin-right:10px;border:1px solid;border-radius:20px;padding:5px 15px;cursor:pointer}.kd_search_type_cat:hover{border:1px solid #ed0a71;background-color:#fee9f3}.blog-search-result .kd_search_type_cat{display:inline-block;margin:5px;border:1px solid;border-radius:8px;padding:7px 18px;cursor:pointer}.kd_searchBox_card .kd_card_search{margin:4px}.kd_search_box_header{position:fixed;top:0;left:0;opacity:0;z-index:9999;width:100%;height:100%;visibility:hidden;display:flex;background-color:rgba(45,62,80,.7);background:url(https://assets.khojdeal.com/assets/image/search_background.png);padding:10px 40px;height:100%;background-repeat:no-repeat;background-position:center;background-size:cover}.kd_search_box_header.showsearch{opacity:1;overflow-y:auto;visibility:visible;transition:.2s;-webkit-transition:.2s;-moz-transition:.2s}.kd_cross_btn_search:hover{text-decoration:none}.kd_cross_btn_search{right:10px;position:absolute;font-size:42px}.kd_searchbox_cat:hover{background:#ea548c}.kd_searchbox_cat:hover a{color:#fff}.kd_searchbox_cat{display:inline-block;background:#fff;margin:6px 5px;padding:10px 15px;border-radius:22px}.kd_search_banner{margin:auto;display:block;padding:15px 0}.kd_search_open_box{height:100px;border-radius:8px;font-size:44px;padding-left:90px;box-shadow:0 2px 10px 0 rgba(0,0,0,.11);margin-bottom:20px}.kd_search_open{position:relative;margin-top:65px}.kd_search_open_icon{position:absolute;top:27px;font-size:20px;left:30px;height:48px;color:#8d659f}.kd_search_icon{position:absolute;bottom:-31px;left:-80px;padding-left:12px;color:#6f4186}.kd_search_box{padding:7px 12px 6px 28px;background:#fff;box-shadow:0 3px 8px 0 rgba(0,0,0,.11);position:absolute;top:43px;border:.5px solid #d8d5d5;left:-79px;font-size:12px;color:#000}.kd_header_scrol{display:none;height:5px;position:fixed;z-index:999;width:100%;background-image:-webkit-linear-gradient(0deg,#60007d 26%,#722697 36%,#834cb1 48%,#e81e75 100%)}.kd_footer{background-image:url(https://assets.khojdeal.com/assets/image/footer_img.png);height:405px;background-repeat:no-repeat;color:#fff;background-size:cover}.kd_footer_about_txt{margin:13px 20px 13px 0;font-size:14px}.kd_footer_a,.kd_copyright>p{font-size:14px}.kd_footer_one{width:30%;display:inline-block;position:relative;float:left;margin-left:55px;margin-right:34px}.kd_footer_one:after{content:'';position:absolute;background:url(https://assets.khojdeal.com/assets/image/line.png);height:100%;width:10px;right:0;top:0;background-repeat:no-repeat}.kd_footer_other{width:15%;float:left;display:inline-block;text-transform:uppercase}.ft_container{padding-top:125px}.ft_ul{list-style-type:none;padding:0}li.ft_li>a{color:#fff;font-size:24px}.ft_play{display:inline-block;border:1px solid #fff;margin-right:5px}li.ft_li{display:inline-block;border:1px solid;background:#686868;border-radius:50%;font-weight:800;margin-right:6px}li.ft_li.kd_insta a .kd_footer_social_icon{width:27px;position:relative;top:-3px;height:22px}li.ft_li.kd_fb a .kd_footer_social_icon{width:24px;position:relative;top:-2px;left:-2px;height:22px}li.ft_li.kd_twitter a .kd_footer_social_icon{width:auto;position:relative;top:-2px;left:1px;height:22px}li.ft_li.kd_pinterest a .kd_footer_social_icon{width:24px;position:relative;top:-2px;left:1px;height:22px}li.ft_li.kd_youtube a .kd_footer_social_icon{width:auto;position:relative;top:-3px;height:20px}.ft_li{padding:10px}li.ft_li.kd_fb{padding:10px 11px}.kd_footer_social_icon{width:auto;height:24px}.kd_youtube:hover,.kd_pinterest:hover{background:#cb2027}.kd_insta:hover{background:linear-gradient(45deg,#405de6,#5851db,#833ab4,#c13584,#e1306c,#fd1d1d)}.kd_twitter:hover{background:#54acee}.kd_fb:hover{background:#3a5898}.kd_ft_heading{font-size:14px}.kd_footer_a>a:hover,.kd_footer_a>span:hover{color:#ea548c;font-family:Gibson-SemiBold}.kd_footer_a>a,.kd_footer_a>span{color:#fff;display:inline-block;text-transform:capitalize;line-height:20px;cursor:pointer}.kd_footer_heading{font-size:16px;display:inline-block;border-bottom:1px solid;margin-bottom:15px}.kd_copyright{position:absolute;bottom:-248px;right:0;left:0;margin:auto;display:flex}.kd_newsletter{position:absolute;background:url(https://assets.khojdeal.com/assets/image/newsletter.png);height:162px;background-repeat:no-repeat;left:0;right:0;display:flex;top:-80px;margin:auto;background-position:center}.kd_mail_box{position:absolute;left:19%;top:13px}.kd_newsletter_txt{padding-top:20px;padding-left:15%}.kd_newsletter_heading{font-size:30px}.kd_newsletter_span{font-size:20px}input#lname{height:40px;width:414px;display:flex;left:110px;top:100px;right:0;border:none;border-radius:5px;position:absolute;margin:auto;padding-left:10px}button.news_subscribe{height:40px;border:none;justify-content:center;cursor:pointer;width:118px;display:flex;left:496px;border:none;top:100px;color:#fff;right:0;font-size:16px;background:#44851f;border-radius:6px;margin:auto;padding-left:10px;position:absolute;align-items:center}button.news_subscribe:hover{background:#379243}.kd_storePage_topSec{width:100%;overflow:hidden;position:relative;margin-top:-448px;padding-bottom:100px}.kd_store_page{background:url(https://assets.khojdeal.com/assets/image/back-min.png);height:470px;background-repeat:no-repeat;background-size:cover;background-position:bottom}.kd_sub_popup,.kd_how_popup{position:fixed;top:0;left:0;opacity:0;z-index:9999;width:100%;height:100%;visibility:hidden;display:flex;justify-content:center;align-items:center;background-color:rgba(45,62,80,.7)}.kd_sub_popup.showDrop,.kd_how_popup.showDrop{opacity:1;visibility:visible;transition:.5s;-webkit-transition:.5s;-moz-transition:.5s}.kd_how_popup_box{position:relative;background:#fff;width:780px;height:auto;text-align:center;padding-bottom:40px;border-radius:6px}.kd_sub_popup_box{position:relative;background:#fff;width:665px;height:auto;text-align:center;border-radius:6px;padding-bottom:40px}.kd_sub_mail{display:block;margin:35px auto}.kd_sub_close{font-size:22px;position:absolute;right:52px;top:32px;cursor:pointer}.kd_sub_popup_des{font-size:28px;color:#340057}.kd_sub_input{display:block;width:100%;float:left;margin-top:20px;position:relative}.kd_sub_subscribe{position:absolute;border:none;cursor:pointer;display:flex;top:0;color:#fff;right:61px;background:#3ab54a;border-radius:5px;margin:auto;padding:11px 40px;font-size:22px}.kd_popup_input{height:50px;width:80%;font-size:22px;display:flex;background:#eee;right:0;border:none;border-radius:5px;position:relative;margin:auto;padding-left:10px}.kd_sub_popup_heading{color:#340057;font-size:32px;margin-bottom:20px;font-family:Gibson-SemiBold}.kd_how_popup_heading{font-size:26px;font-family:Gibson-SemiBold;margin-left:-10px;color:#672779;background:url(https://assets.khojdeal.com/assets/image/s_highlight.png);background-repeat:no-repeat;background-size:cover;background-position-x:-20px;padding-left:8px;padding-bottom:9px;background-position-y:12px}.kd_how_popup_head{text-align:center;margin:35px 0}.kd_how_popup_img_sec{display:block;position:relative;width:100%;float:left;margin:25px 0;text-align:center;margin-top:50px}.kd_spna_how_popup_one{position:absolute;left:70px;width:140px;font-size:18px;top:152px;background:url(https://assets.khojdeal.com/assets/image/s_highlight.png);background-repeat:no-repeat;background-size:contain;background-position-x:-20px;padding-left:8px;background-position-y:-15px}.kd_spna_how_popup_two{position:absolute;left:230px;width:140px;font-size:18px;top:-41px;background:url(https://assets.khojdeal.com/assets/image/s_highlight.png);background-repeat:no-repeat;background-size:contain;background-position-x:-20px;padding-left:8px;background-position-y:-15px}.kd_spna_how_popup_three{position:absolute;left:401px;width:140px;font-size:18px;top:152px;background:url(https://assets.khojdeal.com/assets/image/s_highlight.png);background-repeat:no-repeat;background-size:contain;background-position-x:-20px;padding-left:8px;background-position-y:-15px}.kd_spna_how_popup_four{position:absolute;left:552px;width:165px;font-size:18px;top:-41px;background:url(https://assets.khojdeal.com/assets/image/s_highlight.png);background-repeat:no-repeat;background-size:contain;background-position-x:-20px;padding-left:8px;background-position-y:-22px}.kd_how_popupbtn{display:block;margin-top:70px;width:100%;float:left;margin-bottom:20px}.kd_how_sign_popup{cursor:pointer;font-size:16px;color:#fff;background:#03a813;padding:10px 20px;border-radius:6px;margin-right:20px;box-shadow:0 2px 10px 0 rgba(0,0,0,.11)}.kd_how_back_btn{box-shadow:0 2px 10px 0 rgba(0,0,0,.11);cursor:pointer;font-size:16px;background:#cecece;padding:10px 20px;border-radius:6px}.kd_how_know{margin-top:25px}.kd_redirect_kd_img{position:relative;top:-8px;height:40px}.kd_redirect_store_img{width:110px;height:auto}.kd_redirect_popup{position:fixed;top:0;left:0;opacity:0;z-index:9999;width:100%;height:100%;visibility:hidden;display:flex;justify-content:center;align-items:center;background-color:rgba(45,62,80,.7)}.kd_redirect_popup.showDrop{opacity:1;visibility:visible;transition:.5s;-webkit-transition:.5s;-moz-transition:.5s}.kd_redirect_box{position:relative;background:#fff;width:600px;height:auto;text-align:center;border-radius:6px}.kd_skip{background:#f8f8f8;padding:10px 20px;border-radius:6px;border:1px solid;margin-right:20px;cursor:pointer;font-size:16px;box-shadow:0 3px 8px 0 rgba(0,0,0,.11)}.modal-body{padding:30px}.kd_popup_logo{padding:0 0 15px}.kd_popup_top_text{font-size:18px;background:url(https://assets.khojdeal.com/assets/image/drop_menu.png);background-repeat:no-repeat;background-size:auto;background-position-y:8px;background-position-x:4px;padding-left:10px}.kd_popup_text{font-size:18px;padding-top:20px}.kd_popup_code{background:#ebebeb;padding:10px 170px 10px 15px;border:1px solid #00c500;font-size:16px;margin-right:-2px;color:#505050;border-radius:5px 0 0 5px}.kd_code_box{margin:20px 0}.kd_popup_copy{background:#00c500;padding:10px 30px;color:#fff;font-size:16px;cursor:pointer;border:1px solid #00c500;border-radius:6px;box-shadow:0 3px 8px 0 rgba(0,0,0,.11)}.help{position:absolute;left:0;right:-240px;bottom:25px}.kd_popup_des{padding:15px 0}.kd_popup_click{color:#00c500}.kd_popup_Store a{color:#fff}.kd_popup_Store{position:absolute;right:13px;top:-24px}.kd_popup_back{position:absolute;left:13px;top:-24px;color:#fff}.kd_sign_box,.kd_sign_box_signup,.kd_sign_box_signin,.kd_sign_box_forget{position:fixed;top:0;left:0;opacity:0;z-index:9999;width:100%;height:100%;visibility:hidden;display:flex;justify-content:center;align-items:center;background-color:rgba(45,62,80,.7)}.kd_sign_box.showDrop,.kd_sign_box_signup.showDrop,.kd_sign_box_signin.showDrop,.kd_sign_box_forget.showDrop{opacity:1;visibility:visible;transition:.5s;-webkit-transition:.5s;-moz-transition:.5s}.kd_forget_pswd_txt{font-size:18px;padding:30px}.kd_sign_card{position:relative;background:url(https://assets.khojdeal.com/assets/image/sign.png);width:853px;height:490px;background-repeat:no-repeat;text-align:center}.kd_sign_top{margin-bottom:30px}.kd_sign_left{width:355px}.kd_sign_top_text{font-size:30px;font-family:Gibson-SemiBold;background:url(https://assets.khojdeal.com/assets/image/sign_background.png);background-repeat:no-repeat;background-size:auto;background-position-y:10px;padding-left:5px;padding-bottom:5px}.kd_sign_part{width:50%;float:left;display:flex;flex-direction:column;justify-content:flex-start;align-items:center}.kd_sign_left_part{width:50%;display:flex;float:left;margin:auto;justify-content:center;align-items:center;height:490px}.kd_sign_heading_text{display:block;padding:5px 0;font-size:16px;font-weight:700;padding-top:20px}.kd_sign_description{padding:0 20px;text-align:center;float:left;width:100%;font-size:16px}.kd_sign_parts{float:left;width:100%}.kd_sign_right_part{height:488px;width:50%;display:flex;flex-direction:column;float:left;margin:auto;justify-content:center;background:#eee;align-items:center;margin-top:2px;border-radius:6px}.kd_sign_icon_font{font-size:22px;position:relative;top:1px;text-align:left;padding-right:20px;left:-13px;height:20px}.kd_span_sign_text{font-size:12px;color:#7d7d7d;text-align:center;width:70%;padding-top:10px}.kd_know_padding{padding-top:40px}.kd_google_btn,.kd_fb_btn{background:#e94335;padding:10px 20px;border-radius:6px;min-width:260px;margin-top:10px;font-size:16px;color:#fff;position:relative}.kd_google_btn .kd_sign_icon_font{left:-20px;font-size:20px;height:20px}.kd_fb_btn:after,.kd_google_btn:after{content:'';height:41px;width:1px;background:#fff;position:absolute;top:1px;left:47px}.kd_fb_btn{background:#2a5297}.kd_sign_part_click{margin-top:50px}.kd_sign_join_btn{display:block;float:left;margin-top:10px}.kd_sign_back,.kd_sign_back_forget{position:absolute;left:20px;top:14px;font-size:16px;cursor:pointer}.kd_sign_part .kd_sign_left{display:block;margin:auto;padding-top:35px}.owl-carousel_sign{float:left;width:100%}.owl-carousel .owl-item>a{width:100%}.kd_sign_left{width:auto;height:270px}.kd_google_sign{padding-top:70px;margin:10px 0}.kd_sign_g_icon{padding-right:10px}.kd_google_txt,.kd_fb_txt{position:relative;top:-3px}.kd_google_sign_box{background:#fff;padding:10px}.kd_google_sign_box{background:#fff;padding:10px 53px 5px;border-radius:6px;border:1px solid}.kd_fb_sign_box{background:#fff;padding:10px 38px 5px 53px;border-radius:6px;border:1px solid}.kd_facebook_sign{margin-top:30px}.kd_sign_fb_img{height:20px;padding-right:10px}.kd_or_block{position:relative;display:block;margin-top:30px;text-align:center;width:57%;margin:30px auto}.kd_sign_or{z-index:9;display:inline-block;position:relative;padding:0 10px;background:#e5e5e5;top:-1px}.kd_forget_password{cursor:pointer;display:block;text-align:left;width:100%}.kd_sign_or_after{width:100%;height:1px;background:#000;position:absolute;top:9px;left:0;z-index:1;right:0}.kd_sign_input{padding:10px;border-radius:5px;border:1px solid #000;display:block;width:100%;margin-bottom:15px}.kd_sign_join{color:#fff;background:#6b166d;padding:10px 35px;border-radius:5px;display:inline-block;cursor:pointer}.kd_sing_last{display:block;width:90%;margin:auto;color:#868686}.kd_sign_ref{display:block;margin:10px;color:#868686}.kd_sign_term{display:block;margin:10px 0}.kd_sign_cross,.kd_sign_cross_forget{position:absolute;right:30px;top:30px;font-size:20px;cursor:pointer}.kd_redirect_popup{position:fixed;top:0;left:0;opacity:0;z-index:999;width:100%;height:100%;visibility:hidden;display:flex;justify-content:center;align-items:center;background-color:rgba(45,62,80,.7)}.kd_redirect_popup.showDrop{opacity:1;z-index:9999;visibility:visible;transition:.5s;-webkit-transition:.5s;-moz-transition:.5s}.kd_popup_logo{padding:0 0 15px}.kd_popup_top_text{font-size:18px;font-family:Gibson-SemiBold;background:url(https://assets.khojdeal.com/assets/image/drop_menu.png);background-repeat:no-repeat;background-size:auto;background-position-y:8px;background-position-x:4px;padding-left:10px}.kd_pb20{padding-bottom:20px}.kd_pb_dist{padding:20px 0;padding-bottom:5px}.kd_w70{width:70%;font-size:18px}.kd_popup_text{font-size:18px;padding-top:20px}.c-cashback{color:#ed0b71}.kd_popup_coin_bsn{padding-right:5px;position:relative;top:-2px}.kd_deal_activated_c.c-code{padding:10px 14px 10px 15px !important;border-radius:7px}.kd_popup_coin_bsn{padding-right:5px}.kd_code_box{margin:20px 0}.kd_popup_skip_div{margin-bottom:20px}.kd_popup_des{padding:15px 0}.kd_popup_click{color:#00c500;text-decoration:underline}.kd_popup_Store a{color:#fff}.kd_popup_Store{position:absolute;right:13px;top:-24px}.kd_popup_back{position:absolute;left:13px;top:-24px;color:#fff}.kd_owl_img img{border-radius:7px;width:97%;height:300px}.kd_owl_img .kd_owl_third_img{width:auto;height:auto}.kd_owl_block{background:#00000080;position:absolute;top:-64px;left:1px;width:100%;color:#fff;border-radius:0 0 7px 7px}.kd_owl_img{position:relative}.kd_owl_first{display:block;font-family:Gibson-SemiBold;text-align:center;font-size:22px;margin:6px}.kd_owl_sec{display:block;text-align:center;font-size:16px;margin-bottom:6px}.kd_owl_third{margin-bottom:6px;display:block;text-align:center}.kd_owl_third_img{margin-right:5px}.kd_alert,.kd_success{background:#fff}.kd_notification{position:fixed;top:114px;right:34px;min-width:300px;z-index:999;border-radius:5px}.kd_loader_img{position:absolute;z-index:99;top:-38px;left:-38px}.kd_loader_img img{background:#fff;border-radius:50%;padding:10px;box-shadow:0 3px 8px 0 rgba(0,0,0,.11)}.kd_loader_div{background:#f5f5f5;color:#702172;font-size:20px;font-family:Gibson-SemiBold;position:relative;top:-18px;padding:25px 100px;border-radius:6px;box-shadow:0 3px 6px rgba(0,0,0,.16)}.kd_loader_span{position:relative}.kd_success_div{box-shadow:0 3px 6px rgba(0,0,0,.16);padding:15px 15px 15px 35px;border:1px solid #02c403;border-radius:6px;position:relative;justify-content:center;display:flex;background-color:rgba(2,196,3,.08);align-items:center}.kd_success_close{padding-left:30px;cursor:pointer}.kd_success_img{position:absolute;z-index:99;top:9px;left:-38px}.kd_succes_des_box{display:flex;flex-direction:column;width:100%}.kd_success_msg,.kd_success_close{color:#00c601;font-size:20px;font-weight:600}.kd_store_page.kd_redirect_background{height:500px}.kd_coupon_page{width:100%;overflow:hidden;position:relative;height:100vh;margin-top:-422px;padding-bottom:50px;text-align:center;background-repeat:no-repeat;background-position:center}.kd_coupon_page_logo{margin-bottom:145px}.kd_coupon_page_logo img{height:56px}.kd_coupon_a{color:#410e4f;font-size:30px;font-family:Gibson-SemiBold;margin-left:-10px;background-repeat:no-repeat;background-size:cover;background-position-x:-20px;padding-left:8px;padding-bottom:1px;background-position-y:8px}.kd_coupon_page_offer_dec{font-size:24px;color:#e8008b;margin-left:10px;font-family:Gibson-SemiBold}.kd_coupon_page_offer{display:block;margin-bottom:50px}.kd_coupon_page_detail{font-size:26px;margin-bottom:15px;margin-top:40px;color:#686868}.kd_coupon_page_des{font-size:26px;display:block;width:48%;margin:20px auto}.kd_coupon_page_offer{display:block;margin-bottom:25px}.kd_coupon_page_activated_box{color:#fff;box-shadow:0 3px 6px rgba(0,0,0,.16);border:2px dashed #034303;background-color:#44851f;padding:20px 12%;display:inline-flex;justify-content:center;align-items:center;border-radius:6px}.kd_coupon_page_activated_box img{height:30px}.kd_coupon_page_activated{font-size:26px;margin-left:15px}.kd_coupon_page_wait{margin:40px auto;font-size:26px}.kd_coupon_page_logo_seprator{margin:0 20px;position:relative;top:-6px}.kd_coupon_page_main{width:100%;float:left;overflow:hidden;margin-top:-57px;background-repeat:no-repeat;background-size:cover;background:url(https://www.khojdeal.com/assets/images/copoun_page_back.svg);background-position:center}.kd_alert_div{box-shadow:0 3px 6px rgba(0,0,0,.16);border:1px solid #f50202;background-color:rgba(245,2,2,.06);padding:15px 15px 15px 35px;border-radius:6px;position:relative;justify-content:center;display:flex;align-items:center}.kd_alert_close{padding-left:30px;cursor:pointer}.kd_alert_img{position:absolute;z-index:99;top:9px;left:-38px}.kd_alert_des_box{display:flex;flex-direction:column;width:100%}.kd_alert_msg,.kd_alert_close{color:#f50202;font-size:20px;font-weight:600}.kd_dash_table .table{width:100% !important}.input-form{display:grid;grid-template-columns:repeat(3,1fr);grid-column-gap:10px}.kd_about_store_section{z-index:99;position:relative}.card{display:block;background:#fff;box-shadow:0 2px 10px 0 rgba(0,0,0,.11);margin:20px 0;padding:25px;border-radius:8px;width:100%}.grid-4{display:grid;grid-template-columns:repeat(auto-fit,minmax(250px,1fr));grid-column-gap:10px;padding:10px}.grid-6{display:grid;grid-template-columns:repeat(auto-fit,minmax(170px,1fr));grid-column-gap:10px;padding:10px;font-size:13px}.cat-grid-content{padding:15px 0 40px}.cat-grid-content .head{font-size:14px;font-weight:800}.kd_clr_wt{color:#fff}.kd_clr_wt:hover{color:#000}.kd_alert_popup_img{width:105px;height:90px}.kd_alert_head{background:#e03130;color:#fff;padding:30px;border-radius:6px 6px 0 0}.kd_alert_popup_heading{font-size:20px;color:#fff;font-family:Gibson-SemiBold;text-transform:uppercase}.kd_alert_popup_txt{font-size:18px}.kd_popup_alert_bottom{padding:30px;padding-bottom:0}.kd_adblocker_content{font-size:16px;padding-bottom:20px}.kd_skip_cashback{display:block;color:#4e4e4e;padding-top:20px;cursor:pointer}.kd_disable_adblocker{background:#cacaca;color:#000;border:none;border-radius:8px;margin-right:10px;font-size:18px;padding:10px 30px}.kd_adblocker_btn{background:#e03130;color:#fff;border:none;border-radius:8px;font-size:18px;padding:10px 30px}.kd_no_pd{padding:0}.adBanner{background-color:transparent;height:1px;width:1px}.pdb50{padding-bottom:100px}.kd_blog_page{background:url(https://assets.khojdeal.com/cdn/uploads/2020/09/30172524/back-min-1-Copy.png)!important;background-repeat:no-repeat!important;background-size:cover!important;background-position:bottom!important}.rank-math-breadcrumb{padding-top:1px}.kd_banner{min-height:342px!important}.kd_logoCont>ul>li:nth-child(2){padding-left:28px!important}.commentlist .even .comment{background-color:#ccddf2;padding:10px;border-radius:5px}p.comment-form-comment label{float:left;margin-top:10px}.comment-form-comment textarea{height:90px;font-family:GibsonW04-Regular;border-radius:6px;border:1px solid #ccc;box-shadow:0 2px 10px 0 rgba(0,0,0,.11);margin-top:35px;color:#000;font-size:16px;padding:26px;background:#f8f8f8}input#submit.submit{cursor:pointer;float:left;margin-top:20px;background:#44851f;color:#fff;font-size:18px;padding:10px 20px;border:none;border-radius:6px}.comment-form-author input,.comment-form-email input{width:100%!important;position:relative;background:0 0;width:100%;border:none;outline:0;padding:8px 0;font-size:16px;border-bottom:1px solid}input#url{display:none}.comment-form-url{display:none}.commentlist .odd .comment{background-color:#ccc}.comment-form-comment textarea{height:90px;position:relative;left:-6%}.comment-form-author,.comment-form-email{width:50%;float:left}.comment-form-email{padding-left:20px}.comment-form-author input,.comment-form-email input{width:100%!important}.comments-area article header{margin:0 0 48px;overflow:hidden;position:relative;background-color:#55737d;color:#fff;padding:10px}li.bypostauthor cite span{color:#21759b;background-color:#f8f0cb;background-image:none;border:1px solid #f8f0cb;border-radius:3px;box-shadow:none;padding:3px;font-weight:700}.reply{float:right;margin:0 10px 10px 0;text-align:center;background-color:#55737d;border:1px solid #55737d;border-radius:3px;padding:3px;width:50px;box-shadow:1px 1px 2px 2px #4f4f4f}#cancel-comment-reply-link{text-align:center;background-color:#55737d;border:1px solid #55737d;border-radius:3px;padding:3px;width:50px;color:#fff;box-shadow:1px 1px 2px 2px #4f4f4f;text-decoration:none}a.comment-edit-link{float:left;margin:0 0 10px 10px;text-align:center;background-color:#55737d;border:1px solid #55737d;border-radius:3px;padding:3px;width:50px;box-shadow:1px 1px 2px 2px #4f4f4f}.comment article{padding-bottom:2.79rem}a.comment-reply-link,a.comment-edit-link{color:#fff;font-size:13px;font-size:.928571429rem;line-height:1.846153846;text-decoration:none}a.comment-reply-link:hover,a.comment-edit-link:hover{color:#f6e7d7}h3#comments{margin-top:15px;float:left;width:100%}.commentlist li{list-style-type:none}p{font-size:16px}.wp-block-embed{width:auto;display:block;margin:1em auto;text-align:center}h3{display:block!important}.rll-youtube-player iframe{z-index:9}nav.rank-math-breadcrumb a{color:#fff}nav.rank-math-breadcrumb{color:#fff}.kd_blog_page{background:url(https://assets.khojdeal.com/assets/image/back-min.png);height:470px;background-repeat:no-repeat;background-size:cover;background-position:bottom}.kd_blog_topSec{width:100%;overflow:hidden;position:relative;margin-top:-464px;padding-bottom:150px}.kd_tag_blog{margin-top:-481px}.kd_adbox{width:720px;height:85px;background:#fff;margin:20px auto;margin-top:0}.kd_blog_right{width:263px;margin-left:20px;float:right}.kd_blog_left{width:100%;float:left}.kd_left_blog_card{padding:50px;border:1px solid #bababa;background:#fff;float:left}.kd_left_blog_card h1{color:#672779;font-size:26px;margin-top:0;margin-bottom:10px}.kd_blog_title{background:url(https://cdn.shortpixel.ai/client/q_lossy,ret_img/https://www.khojdeal.com/deals/wp-content/themes/khojdeal/assets/css/../image/s_highlight.png);background-repeat:no-repeat;background-size:contain;background-position-x:-20px;padding-left:8px;padding-bottom:6px;background-position-y:12px}.kd_left_blog_card p{margin:0 0 20px;font-size:18px;line-height:20px}nav.rank-math-breadcrumb{color:#fff;position:relative;z-index:9}.custom-button{margin-bottom:20px;background-color:#ee5335;border:none;border-radius:28px;box-shadow:none;color:#fff;cursor:pointer;display:inline-block;font-size:18px;margin:0;padding:12px 24px;text-align:center;text-decoration:none;white-space:normal;overflow-wrap:break-word}.kd_left_blog_card .post-last-modified{color:#6c6565;margin-top:20px}.kd_left_blog_card h3{font-size:22px}.kd_left_blog_card h2{font-size:27px}.kd_left_blog_card ol li a{color:#ee5335;padding-bottom:10px}.kd_left_blog_card ul li{font-size:18px;padding-bottom:10px}.kd_author_detail{border:1px solid #ededed;padding:21px;display:flex}.kd_author_img img{height:100px;width:100px}.kd_author_description{display:block;width:90%;margin:auto;padding-left:20px}.kd_author_name{display:block;margin-bottom:15px;font-weight:700;font-size:18px}.wp-block-button{color:#fff;margin-bottom:25px}.kd_logo{bottom:10px!important}.kd_search_box{top:24px!important;left:-62px!important}.kd_search_icon{left:-63px!important;top:33px!important}.kd_banner{margin-top:-462px!important;background-image:none!important}.kd_banner{margin-top:-398px;background:0 0}.kd_blog_home{padding-bottom:150px;padding-top:10px;width:100%;overflow:hidden;position:relative}.kd_blog_home_left{float:left;width:885px}.kd_blog_home_right{float:right;width:220px;margin-left:20px;background:#fbfbfb;padding:13px;border-radius:6px;border:1px solid #b5afaf}.kd_blog_cat_box{cursor:pointer;font-size:16px;min-width:105px;padding:10px 20px;text-align:center;display:inline-flex;margin-right:25px;justify-content:center;margin-bottom:20px;border:1px solid;border-radius:7px;box-shadow:0 3px 8px 0 rgba(0,0,0,.11)}.kd_blog_cat_select::-webkit-scrollbar{display:none}.kd_blog_cat_box.active{background-color:rgba(239,30,125,.3);border:1px solid #ed0a71;box-shadow:0 3px 6px rgba(0,0,0,.16)}.kd_blog_cat_select{overflow-x:auto;display:flex;-ms-overflow-style:none}.kd_home_block{display:flex;background:#f4f4f4;padding:20px;margin-bottom:20px}.kd_home_block_img img{border-radius:8px}.kd_home_block_img{display:flex;justify-content:center;align-items:center}.kd_home_block_img img{width:340px;height:220px}.kd_home_block_desc{display:flex;width:60%;flex-direction:column;justify-content:center;padding-left:20px}.kd_des_box_heading a{font-size:22px;font-weight:600;display:block;color:#672779}.kd_home_autor_name{font-family:gi_semibold}.kd_home_author_sec{padding:5px 0;font-size:16px}.kd_home_update{border-left:1px solid;padding-left:10px;margin-left:7px}.kd_home_cat_name{border:1px solid;padding:6px 15px;border-radius:20px}.kd_home_autor_name{font-family:inherit!important}.kd_home_cat_name a{color:#672779}.kd_home_cat_name_box{margin:15px 0;display:block}.kd_home_cat_des{font-size:16px}.kd_recent_post,.sidebar-header{display:block;font-size:16px;color:#672779;text-transform:uppercase;padding-bottom:10px}.kd_recent_post_detail,.sidebar-menu ul li{display:block;padding:10px 0;line-height:20px;font-size:16px}.sidebar-menu ul{padding:0}.kd_recent_post_detail:last-child,.sidebar-menu ul li:last-child{border-bottom:none}.kd_owl_block{background:#00000080;position:absolute;top:-70px;left:2px;width:98%;color:#fff;border-radius:0 0 7px 7px}.sub-menu{display:none}.kd_fashion_drop .sub-menu,.kd_lifestyle_drop .sub-menu,.kd_technology_drop .sub-menu,.kd_tech_drop .sub-menu,.kd_other_drop .sub-menu{display:none;position:absolute;background:#fff;top:46px;border-radius:4px;box-shadow:0 2px 10px 0 rgba(0,0,0,.11);list-style:none;padding:0 10px;position:absolute;width:170px}.kd_fashion_drop:hover .sub-menu,.kd_lifestyle_drop:hover .sub-menu,.kd_tech_drop:hover .sub-menu,.kd_other_drop:hover .sub-menu,.kd_technology_drop:hover .sub-menu{display:inline-block}.sub-menu li{padding:10px 0}.kd_catagory_page{margin-top:-470px}img{max-width:initial}.kd_blog_home{padding-top:5px}.kd_blog_author_page{margin-top:-449px;background:#fff;padding:20px;padding-top:0;border-radius:6px;border:1px solid #bababa;margin-bottom:100px}.nav-links{margin:20px auto;display:block;width:100%;text-align:center}a{color:#c82c88}h2{background:url(https://cdn.shortpixel.ai/client/q_lossy,ret_img/https://www.khojdeal.com/deals/wp-content/themes/khojdeal/assets/image/s_highlight.png);background-repeat:no-repeat;background-size:contain;background-position-x:-20px;display:inline-block;padding-bottom:6px;background-position-y:12px}h3{background:url(https://cdn.shortpixel.ai/client/q_lossy,ret_img/https://www.khojdeal.com/deals/wp-content/themes/khojdeal/assets/image/s_highlight.png);background-repeat:no-repeat;background-size:contain;background-position-x:-20px;display:block;padding-bottom:6px;background-position-y:12px}.kd_blog_page{height:486px}.kd_logoCont>ul>li:nth-child(2){width:48%}.owl-theme .owl-controls .owl-page span{background:#f4f4f4}.to-top img{height:30px}.kd_blog_home{padding-bottom:100px}.to-top{background:#713779;position:fixed;bottom:16px;right:0;width:30px;height:30px;display:flex;align-items:center;justify-content:center;font-size:32px;color:#1f1f1f;text-decoration:none;opacity:0;pointer-events:none;transition:all .4s}.to-top.active{bottom:32px;pointer-events:auto;opacity:1;z-index:9}.sidebar-menu li .sub-menu{display:block}.sidebar-menu li{font-size:20px;list-style-type:none}.sidebar-menu li a{color:#672779;border-bottom:1px solid #ccc;display:block;padding-bottom:5px}.sub-menu li a{color:#000;padding-left:15px;border-bottom:none}.sidebar-menu{padding:0;padding-left:0;list-style-type:none}.screen-reader-text{display:none}.read-more.button{color:#672779;font-size:18px;font-weight:600;padding-top:10px;float:right;position:relative;right:5px}h4{font-size:20px}.kd_banner{min-height:350px}.kd_smooth.nav_fourth{float:right;background:#fff;z-index:9;height:44px;right:8px}.login-container{background:#fff;position:relative;z-index:9999}.header-user-detils{background:#fff;float:right;text-align:left;width:62%;margin-top:4px}.sign_in{font-size:16px;position:relative;top:-1px}.header-user-profile{right:0;position:relative;top:-14px;height:40px;padding:10px;cursor:pointer;width:165px;z-index:100;background-color:#fff}.kd_user_coin_img{position:absolute;left:10px;top:8px}.kd_user_coin_img img{width:47.52px;height:auto}.header-user-pic{height:45px;display:inline-block;width:45px;position:relative;top:-2px;float:left}.header-user-name{margin-bottom:8px}.header-user-cashback-amt{color:#5ba835;font-size:12px;top:-4px;position:relative}#kd_earning{position:relative;top:2px}.kd_earning_without_login{position:relative;top:2px;left:5px}.kd_profile_coin_icon{height:14px}span.kd_blog{position:absolute;color:#fff;background:#ea548c;padding:1px 4px;top:-17px;left:14px;font-size:10px}.new_btm{width:0;height:0;border-top:10px solid transparent;border-bottom:6px solid transparent;border-left:5px solid #ea548c;position:absolute;left:0;top:3px;z-index:9}.kd_new{position:relative}.coin{width:15px}.kd_owl_block{background:#00000080;position:absolute;top:-66px;left:0;width:100%;color:#fff;border-radius:0 0 7px 7px}.id_pagination{display:block;text-align:center;width:100%;float:left;margin:20px auto;margin-top:10px}.kd_menu{display:inline}.kd_logo{top:-2px}.kd_related_txt{font-size:28px!important;background:url(https://assets.khojdeal.com/assets/image/s_highlight.png);background-repeat:no-repeat;background-size:contain;padding-left:8px;color:#6f1e6a;font-family:gibson-semibold;padding-top:0;background-position-y:12px}.page-numbers.current{border-radius:50%;padding:10px 15px;background:#ed0a71;color:#fff;text-align:center;cursor:pointer;margin:0 10px}.kd_related_artical{margin-top:30px}.kd_related_blog{display:inline-block;width:32%;margin-right:10px;margin-bottom:25px}.kd_related_txt_data{margin-top:10px;display:block;float:left;width:100%;font-size:18px}.kd_related_img{max-height:200px;float:left;width:100%}.kd_related_img img{width:100%;height:auto;max-height:200px}.kd_logoCont>ul>li:nth-child(2){padding-left:20px}.page-numbers{margin:5px}.kd_header{position:fixed;top:32;left:0;right:0;z-index:99;height:57px}.logged-in .kd_header{top:32px !important}.logged-in .kd_header_scrol{top:89px !important}a.kd_logo>img{width:132px;height:37px}.kd_header>.navbar-default{z-index:4;padding:12px 0 10px;background-color:#fff}.kd_header>.navbar-default,.kd_header>.navbar-default>.container{position:relative;height:100%}.kd_logoCont{position:relative}.kd_logoCont>ul{position:relative;font-size:0;width:100%;margin:0}.kd_logoCont>ul>li{font-size:14px;padding:0;vertical-align:top;width:14%}.kd_logoCont>ul>li:nth-child(3){width:324px;padding:0 24px}.kd_logo{position:absolute;display:inline-block;left:-20px;bottom:13px}.kd_logo>svg{height:32px}.kd_logo>svg>.path1{fill:#8db654}.kd_logo>svg>.path2{fill:#575757}.kd_logo>span{font-size:8px;position:absolute;text-transform:uppercase;right:0;top:28px;color:#575757}.kd_searchCont{position:relative;height:35px;margin:0;z-index:1}.kd_searchCont>.kd_searchInput{position:relative;height:100%}.kd_searchInput>.kd_searchIco{position:absolute;top:10px;left:12px;z-index:9;fill:#828c99;width:14px;height:14px}.kd_beforeLogin{position:relative;color:#8db654;cursor:pointer;line-height:35px;text-align:center;text-transform:capitalize}.kd_userDetails{position:relative;padding:5px 0;display:none}.kd_userDetails>p{position:relative;font-size:0;cursor:pointer;padding-right:18px;text-transform:capitalize}.kd_userDetails>p>span{font-size:14px;overflow:hidden;white-space:nowrap;display:inline-block;vertical-align:middle;text-overflow:ellipsis;width:calc(100% - 34px);width:-webkit-calc(100% - 34px);width:-moz-calc(100% - 34px)}.kd_userDetails>p>span:first-child{width:26px;height:26px;border-radius:50%;background-color:#ccc;overflow:hidden;text-align:center;margin-right:8px}.kd_userDetails>p>span:first-child>img{max-width:26px;max-height:100%}.kd_userDetails>p>i{line-height:14px;font-size:14px;position:absolute;height:14px;top:50%;margin:-7px auto 0;right:0}.kd_side_line{content:"";position:absolute;background:url(data:image/png;base64,iVBORw0KGgoAAAANSUhEUgAAAAIAAADyCAYAAABnJBQ9AAAACXBIWXMAAAsTAAALEwEAmpwYAAAFyGlUWHRYTUw6Y29tLmFkb2JlLnhtcAAAAAAAPD94cGFja2V0IGJlZ2luPSLvu78iIGlkPSJXNU0wTXBDZWhpSHpyZVN6TlRjemtjOWQiPz4gPHg6eG1wbWV0YSB4bWxuczp4PSJhZG9iZTpuczptZXRhLyIgeDp4bXB0az0iQWRvYmUgWE1QIENvcmUgNS42LWMxNDggNzkuMTY0MDM2LCAyMDE5LzA4LzEzLTAxOjA2OjU3ICAgICAgICAiPiA8cmRmOlJERiB4bWxuczpyZGY9Imh0dHA6Ly93d3cudzMub3JnLzE5OTkvMDIvMjItcmRmLXN5bnRheC1ucyMiPiA8cmRmOkRlc2NyaXB0aW9uIHJkZjphYm91dD0iIiB4bWxuczp4bXA9Imh0dHA6Ly9ucy5hZG9iZS5jb20veGFwLzEuMC8iIHhtbG5zOnhtcE1NPSJodHRwOi8vbnMuYWRvYmUuY29tL3hhcC8xLjAvbW0vIiB4bWxuczpzdEV2dD0iaHR0cDovL25zLmFkb2JlLmNvbS94YXAvMS4wL3NUeXBlL1Jlc291cmNlRXZlbnQjIiB4bWxuczpkYz0iaHR0cDovL3B1cmwub3JnL2RjL2VsZW1lbnRzLzEuMS8iIHhtbG5zOnBob3Rvc2hvcD0iaHR0cDovL25zLmFkb2JlLmNvbS9waG90b3Nob3AvMS4wLyIgeG1wOkNyZWF0b3JUb29sPSJBZG9iZSBQaG90b3Nob3AgMjEuMCAoV2luZG93cykiIHhtcDpDcmVhdGVEYXRlPSIyMDIwLTA0LTA4VDE4OjU2OjM0KzA1OjMwIiB4bXA6TWV0YWRhdGFEYXRlPSIyMDIwLTA0LTA4VDE4OjU2OjM0KzA1OjMwIiB4bXA6TW9kaWZ5RGF0ZT0iMjAyMC0wNC0wOFQxODo1NjozNCswNTozMCIgeG1wTU06SW5zdGFuY2VJRD0ieG1wLmlpZDo0MWY3MzRiNi0wNTk3LTRmNDYtOTMwYy0zMTJhZjg1MzNiNDIiIHhtcE1NOkRvY3VtZW50SUQ9ImFkb2JlOmRvY2lkOnBob3Rvc2hvcDo4ZTE4ZWRmZC0yMDdjLTA5NGItOGE2Mi02MjU2ZWE1NTQzYmUiIHhtcE1NOk9yaWdpbmFsRG9jdW1lbnRJRD0ieG1wLmRpZDpiNjM5YTA2My1hMGM2LTcyNGEtOTVlYi1jNzZmYzg1NmM0MTgiIGRjOmZvcm1hdD0iaW1hZ2UvcG5nIiBwaG90b3Nob3A6Q29sb3JNb2RlPSIzIj4gPHhtcE1NOkhpc3Rvcnk+IDxyZGY6U2VxPiA8cmRmOmxpIHN0RXZ0OmFjdGlvbj0iY3JlYXRlZCIgc3RFdnQ6aW5zdGFuY2VJRD0ieG1wLmlpZDpiNjM5YTA2My1hMGM2LTcyNGEtOTVlYi1jNzZmYzg1NmM0MTgiIHN0RXZ0OndoZW49IjIwMjAtMDQtMDhUMTg6NTY6MzQrMDU6MzAiIHN0RXZ0OnNvZnR3YXJlQWdlbnQ9IkFkb2JlIFBob3Rvc2hvcCAyMS4wIChXaW5kb3dzKSIvPiA8cmRmOmxpIHN0RXZ0OmFjdGlvbj0ic2F2ZWQiIHN0RXZ0Omluc3RhbmNlSUQ9InhtcC5paWQ6NDFmNzM0YjYtMDU5Ny00ZjQ2LTkzMGMtMzEyYWY4NTMzYjQyIiBzdEV2dDp3aGVuPSIyMDIwLTA0LTA4VDE4OjU2OjM0KzA1OjMwIiBzdEV2dDpzb2Z0d2FyZUFnZW50PSJBZG9iZSBQaG90b3Nob3AgMjEuMCAoV2luZG93cykiIHN0RXZ0OmNoYW5nZWQ9Ii8iLz4gPC9yZGY6U2VxPiA8L3htcE1NOkhpc3Rvcnk+IDwvcmRmOkRlc2NyaXB0aW9uPiA8L3JkZjpSREY+IDwveDp4bXBtZXRhPiA8P3hwYWNrZXQgZW5kPSJyIj8+mUSeOQAAAK9JREFUSIntjUEOgzAMBCdgoA/t1/kD0BL3UoOjhKBeq1zQaGYdwjzPTwABHoAKMJmZfEKAMRuP2XisgwowmBmyJD4dRgXoLUkGvd+kEICQnHdmOr6f1NhVCpUU7B2A0F2aM2VXJ1TSNeQ/bdCgQYM/BAH0583NVQTUjFbS8U4ZYgY3SQXYs7T7pAK8fSIxZVABXmZe/p0owGZms01iogCrN5qYtTiOAix+E8uwAPoBtadQYhwaUsQAAAAASUVORK5CYII=);width:1%;right:0;min-height:100%;top:19px}.kd_scCont>b{font-size:16px;line-height:30px;padding-left:40px;background:url(data:image/png;base64,iVBORw0KGgoAAAANSUhEUgAAAFAAAAARCAIAAADFd7wzAAAACXBIWXMAAAsTAAALEwEAmpwYAAAFFmlUWHRYTUw6Y29tLmFkb2JlLnhtcAAAAAAAPD94cGFja2V0IGJlZ2luPSLvu78iIGlkPSJXNU0wTXBDZWhpSHpyZVN6TlRjemtjOWQiPz4gPHg6eG1wbWV0YSB4bWxuczp4PSJhZG9iZTpuczptZXRhLyIgeDp4bXB0az0iQWRvYmUgWE1QIENvcmUgNS42LWMxNDggNzkuMTY0MDM2LCAyMDE5LzA4LzEzLTAxOjA2OjU3ICAgICAgICAiPiA8cmRmOlJERiB4bWxuczpyZGY9Imh0dHA6Ly93d3cudzMub3JnLzE5OTkvMDIvMjItcmRmLXN5bnRheC1ucyMiPiA8cmRmOkRlc2NyaXB0aW9uIHJkZjphYm91dD0iIiB4bWxuczp4bXA9Imh0dHA6Ly9ucy5hZG9iZS5jb20veGFwLzEuMC8iIHhtbG5zOmRjPSJodHRwOi8vcHVybC5vcmcvZGMvZWxlbWVudHMvMS4xLyIgeG1sbnM6cGhvdG9zaG9wPSJodHRwOi8vbnMuYWRvYmUuY29tL3Bob3Rvc2hvcC8xLjAvIiB4bWxuczp4bXBNTT0iaHR0cDovL25zLmFkb2JlLmNvbS94YXAvMS4wL21tLyIgeG1sbnM6c3RFdnQ9Imh0dHA6Ly9ucy5hZG9iZS5jb20veGFwLzEuMC9zVHlwZS9SZXNvdXJjZUV2ZW50IyIgeG1wOkNyZWF0b3JUb29sPSJBZG9iZSBQaG90b3Nob3AgMjEuMCAoV2luZG93cykiIHhtcDpDcmVhdGVEYXRlPSIyMDIwLTA0LTA5VDEwOjA4OjUwKzA1OjMwIiB4bXA6TW9kaWZ5RGF0ZT0iMjAyMC0wNC0wOVQxMDowOToyMiswNTozMCIgeG1wOk1ldGFkYXRhRGF0ZT0iMjAyMC0wNC0wOVQxMDowOToyMiswNTozMCIgZGM6Zm9ybWF0PSJpbWFnZS9wbmciIHBob3Rvc2hvcDpDb2xvck1vZGU9IjMiIHBob3Rvc2hvcDpJQ0NQcm9maWxlPSJzUkdCIElFQzYxOTY2LTIuMSIgeG1wTU06SW5zdGFuY2VJRD0ieG1wLmlpZDoxNTlkMjA1ZS01M2U2LTc2NDAtOTAwYy0wNzRmZTQyZDAwOTIiIHhtcE1NOkRvY3VtZW50SUQ9InhtcC5kaWQ6MTU5ZDIwNWUtNTNlNi03NjQwLTkwMGMtMDc0ZmU0MmQwMDkyIiB4bXBNTTpPcmlnaW5hbERvY3VtZW50SUQ9InhtcC5kaWQ6MTU5ZDIwNWUtNTNlNi03NjQwLTkwMGMtMDc0ZmU0MmQwMDkyIj4gPHhtcE1NOkhpc3Rvcnk+IDxyZGY6U2VxPiA8cmRmOmxpIHN0RXZ0OmFjdGlvbj0iY3JlYXRlZCIgc3RFdnQ6aW5zdGFuY2VJRD0ieG1wLmlpZDoxNTlkMjA1ZS01M2U2LTc2NDAtOTAwYy0wNzRmZTQyZDAwOTIiIHN0RXZ0OndoZW49IjIwMjAtMDQtMDlUMTA6MDg6NTArMDU6MzAiIHN0RXZ0OnNvZnR3YXJlQWdlbnQ9IkFkb2JlIFBob3Rvc2hvcCAyMS4wIChXaW5kb3dzKSIvPiA8L3JkZjpTZXE+IDwveG1wTU06SGlzdG9yeT4gPC9yZGY6RGVzY3JpcHRpb24+IDwvcmRmOlJERj4gPC94OnhtcG1ldGE+IDw/eHBhY2tldCBlbmQ9InIiPz563bftAAAANklEQVRYhe3PAREAIAjAQKR/AWpaQFvA3dgn2M67FZvkdEA3h+kcpnOYzmE6h+kcpnOYbt3wB8BVAqyD+mb1AAAAAElFTkSuQmCC);background-repeat:no-repeat;background-size:auto;background-position-y:8px;background-position-x:32px}.kd_userDetails>.dropdown-menu{position:absolute;top:0;left:0;min-width:160px;z-index:98;margin:0 auto;border-radius:0;border:0;background-color:#ecf1f7;display:block;padding:0;opacity:0;visibility:hidden;box-shadow:0 6px 12px rgba(0,0,0,.175);-webkit-box-shadow:0 6px 12px rgba(0,0,0,.175)}.kd_userDetails>.dropdown-menu>li>a{padding:10px 20px;display:block;text-transform:capitalize}.kd_userDetails>.dropdown-menu>li>a:hover{background-color:#eaeaea}.kd_userDetails.open>.dropdown-menu{top:44px;opacity:1;visibility:visible}.kd_userDetails.open>p>i{transform:rotate(180deg);-webkit-transform:rotate(180deg);-moz-transform:rotate(180deg)}.kd_topMenu{margin:0 -18px}.kd_topMenu>li{position:relative;padding:0 11px;font-size:14px;vertical-align:middle}.kd_topMenu>li.kd_topSvg:after{content:'';position:absolute;top:50%;right:-2px;margin:0 auto 0;padding:3px;border:solid #000;display:inline-block;margin:-5px 0 0;transform:rotate(45deg);border-width:0 1px 1px 0;-moz-transform:rotate(45deg);-webkit-transform:rotate(45deg)}.kd_topMenu>li.kd_topSvg:hover:after{border:solid #ea548c;border-width:0 1px 1px 0}.kd_topMenu>li>a,.kd_topMenu>li>span{position:relative;display:block;color:#000;cursor:pointer;line-height:30px;letter-spacing:.3px;height:48px;text-transform:capitalize}.kd_topMenu>li>a:after,.kd_topMenu>li>span:after{content:'';position:absolute;left:0;opacity:0;width:100%;height:3px;bottom:0;transition:.5s;visibility:hidden;-moz-transition:.5s;-webkit-transition:.5s;background-color:#ea548c}.kd_topMenu>li>a.kd_giftCard:before{content:'new';position:absolute;top:50%;color:#fff;width:26px;height:15px;right:-30px;font-size:10px;line-height:15px;text-align:center;margin:-7.5px auto 0;background-color:#ea548c}.kd_topMenu>li>a:hover,.kd_topMenu>li.active>a,.kd_topMenu>li>span:hover{color:#ea548c}.kd_topMenu>li>a:hover:after,.kd_topMenu>li.active>a:after,.kd_topMenu>li>span:hover:after,.kd_navLeft>ul>li.active>span:after{opacity:1;bottom:3px!important;visibility:visible}.kd_catMenu,.kd_storeMenu{position:absolute;left:-46px;opacity:0;right:0;z-index:0;width:100%;top:-500px;margin:0 auto;max-width:800px;visibility:hidden;background-color:#fff;padding:16px 8px 24px}.kd_catMenu.showNav,.kd_storeMenu.showNav,.kd_offersMenu.showNav{opacity:1;top:57px;visibility:visible}.kd_subMenu{position:relative;font-size:0}ul.list-inline .kd_xsVisible{display:none}.kd_smCont{position:relative;width:16.66%;font-size:14px;padding:0 16px;vertical-align:top;display:inline-block}.kd_smLinks{position:relative}.kd_smCont>a,.kd_smLinks>a{display:block;line-height:20px}.kd_smCont>a:hover,.kd_smLinks>a:hover{padding-left:10px}.kd_smLinks>a+a,.kd_smLinks{margin:8px auto 0}.kd_smCont>a:hover,.kd_viewAll>a:hover,.kd_smLinks>a:hover{text-decoration:underline}.kd_smCont>a{font-weight:700}.kd_viewAll{position:relative;text-align:right;padding:12px 0 0}.kd_viewAll>a{position:relative;font-weight:700;padding-right:12px}.kd_viewAll>a:hover:after{right:-4px}.kd_smHead{position:relative;cursor:pointer;margin:0 auto 12px}.kd_smHead>a,.kd_smHead>b{display:block;line-height:20px;font-weight:700;text-transform:capitalize}.kd_smHead>svg{display:none}.kd_navBackdrop{position:fixed;top:0;left:0;opacity:0;z-index:9;width:100%;height:100%;visibility:hidden;background-color:rgba(45,62,80,.7)}.kd_navBackdrop.showDrop{opacity:1;visibility:visible;transition:.5s;-webkit-transition:.5s;-moz-transition:.5s}.kd_filter{position:fixed;top:0;left:0;opacity:0;z-index:999;width:100%;height:100%;visibility:hidden;background-color:rgba(45,62,80,.7)}.kd_filter.showDrop{opacity:1;visibility:visible;transition:.5s;-webkit-transition:.5s;-moz-transition:.5s}.kd_storeCont{position:relative;font-size:0;padding:0 4px}.kd_scCont{position:relative;display:inline-block;vertical-align:top;width:33.33%;font-size:14px;padding:0 12px}.kd_scCont>b{position:relative;display:block;margin:0 auto 12px;padding-bottom:12px}.kd_scCont>ul{padding-left:40px;column-gap:10px;grid-auto-flow:column;grid-template-rows:repeat(8,auto)}.kd_scCont>ul>li{margin:0 0 12px}.kd_scCont>ul>li:hover{padding-left:10px}.sub-menu{display:none}.kd_fashion_drop .sub-menu,.kd_lifestyle_drop .sub-menu,.kd_tech_drop .sub-menu,.kd_other_drop .sub-menu{display:none;position:absolute;background:#fff;top:46px;border-radius:4px;box-shadow:0 2px 10px 0 rgba(0,0,0,.11);list-style:none;padding:0 10px;position:absolute;width:170px}.kd_fashion_drop:hover .sub-menu,.kd_lifestyle_drop:hover .sub-menu,.kd_tech_drop:hover .sub-menu,.kd_other_drop:hover .sub-menu{display:inline-block}.sub-menu li{padding:10px 0}@media only screen and (min-width:768px) and (max-width:1024px){.kd_logoCont>ul>li:nth-child(2){width:46%}.kd_logoCont>ul>li:nth-child(3){width:32%}}@media only screen and (min-width:768px) and (max-width:1024px) and (orientation:portrait){.kd_logo{font-size:35px}.kd_logoCont>ul>li:first-child,.kd_logoCont>ul>li:last-child{width:16%}.kd_logoCont>ul>li:nth-child(2){width:56%}.kd_logoCont>ul>li:nth-child(3){width:12%;padding:0}.kd_topMenu{margin:0 -12px}.kd_topMenu>li{padding:0 12px}.kd_searchInput>.kd_searchIco{top:10px;left:10px;width:16px;height:16px}.kd_catMenu,.kd_storeMenu,.kd_offersMenu{padding:18px 12px}}@media only screen and (min-width:1025px) and (max-width:1199px){.kd_topMenu{margin:0 -12px}.kd_topMenu>li{padding:0 12px}}@media only screen and (max-width:1141px){.kd_navBackdrop.showDrop{opacity:1}.kd_sitemap_heading,.kd_sitempa_detail{color:#000}.kd_sitemap_grid_link{display:inline-block;color:#000;font-size:16px;width:48%}.cat-grid-content .head{font-size:16px}.kd_shopingPage_highlight{max-width:190px}.kd_topMenu>li>a.kd_giftCard:before{left:-80px}.kd_lander_logo{overflow-x:auto;grid-template-columns:repeat(4,1fr);display:grid}.kd_logo{position:relative;display:inline-block;left:-4px;bottom:0;padding:1px 0}.kd_lCont{top:0;z-index:99;width:100%;height:100%;margin:0 auto}.kd_loginBox>.kd_loginText>p{margin:24px auto 6px}.kd_loginBox{width:100%;height:100%}.kd_loginBox>.kd_login,.kd_loginBox>.kd_loginText{width:100%;height:auto;display:block;border-radius:0;padding:24px 12px}.kd_loginBox>.kd_login{height:100%;background-color:#2a4563}.loginWith{top:20px;left:12px;right:12px;margin:0 auto}.kd_loginBox>.kd_loginText:after{position:fixed;bottom:0}.kd_or:before{opacity:1}.kd_or:after{color:#fff;background-color:#2a4563}.kd_closeModal{right:12px}.kd_closeModal>svg{fill:#fff}.kd_loginCont-withTrueC>b,.kd_loginCont-withTrueC form>.input-field>label,.kd_loginCont-withTrueC>p,.kd_truePT>span,.kd_truePT>p{color:#fff}.kd_loginCont-withTrueC form>.input-field>input{padding:10px 0;background-color:transparent;border-bottom:1px solid rgba(255,255,255,.8)}.kd_loginCta{margin:24px auto 0}.kd_loginCont-withTrueC>p>a{color:#0079ff}.kd_trueProfileSec{top:20px;margin:0 auto}.kd_xsVisible{display:inline-block}.kd_lgVisible{display:none !important}body{padding-top:50px}.showMenu{position:fixed;overflow:hidden;top:0;left:0;right:0}.kd_header{height:50px;box-shadow:0 2px 10px 0 rgba(0,0,0,.11)}.kd_header>.navbar-default{padding:0}.kd_header>.navbar-default:after{content:'';position:absolute;width:100%;height:50px;background-color:rgba(45,62,80,.7);top:0;left:0;right:0;opacity:0;visibility:hidden;transition:.5s;z-index:10}.showMenu .kd_header>.navbar-default:after{opacity:1;visibility:visible}.kd_menu{position:absolute;top:50%;width:32px;height:18px;margin:-9px auto 0;left:0;z-index:12;display:block;padding:0;cursor:pointer;border:0;background-color:transparent !important}.kd_menu>span{width:90%;height:3.4px;position:absolute;border-radius:0;top:0;left:0;margin:0 auto;background-color:#575757 !important}.kd_menu>.b{top:7px;width:90%}.kd_menu>.c{top:14px;width:90%}.kd_menu>span+span{margin-top:0}.showMenu .kd_menu>.b{width:24px}.showMenu .kd_menu>.a{transform:rotate(-45deg);width:14px;top:3px;left:-2px}.showMenu .kd_menu>.c{transform:rotate(45deg);width:14px;top:11px;left:-2px}.kd_logoCont,.kd_logoCont>ul{height:100%;margin:0}.kd_logoCont>ul>li{width:auto !important;padding:0 !important}.kd_logoCont>ul>li:first-child{position:absolute;top:50%;left:54px;z-index:10;max-width:fit-content;text-align:center;margin:-18px auto 0}a.kd_logo>img{width:135px;height:auto;position:relative;top:4px}.kd_logoCont>ul>li:nth-child(3){position:absolute;width:40px !important;height:35px !important;padding:0;right:0;top:50%;margin:-18px auto 0}.kd_logoCont>ul>li:last-child{position:fixed;top:20px;left:-250px;padding:0;width:100% !important;max-width:250px;z-index:101}.kd_logoCont>ul>li:last-child>.kd_clMenu{position:absolute;width:28px;right:14px;z-index:4;top:50%;margin:-14px auto 0;fill:#16171a}.kd_logo>svg{height:32px}.kd_logo>span{top:26px;font-size:7px}.kd_closeMenu{display:none}.kd_search_drop .form-control{background:#fff;padding:7px 33px;border-radius:6px}.kd_searchInput>.kd_searchIco{width:20px;height:20px;top:50%;margin:-10px auto 0;fill:#575757}.kd_topMenu>li>a:after,.kd_topMenu>li>span:after,.kd_topMenu>li.kd_topSvg:after{content:none}.kd_topMenu{position:fixed;top:0;width:100%;height:100%;left:-270px;z-index:100;margin:0 auto;max-width:250px;padding-top:94px;background-color:#fff}.showMenu .kd_topMenu,.showMenu .kd_logoCont>ul>li:last-child{left:0}.kd_topMenu>li{display:block;padding:16px 24px}.kd_topMenu>li{border-top:1px solid #d6d8da}.kd_topMenu>li{transition:.5s;-webkit-transition:.5s;-moz-transition:.5s}li#categories .kd_ar.kd_xsVisible{margin:-7px 16px 10px 10px}.kd_topMenu>li>.kd_ar{width:14px;position:absolute;right:20px;top:50%;margin:-7px auto 0}.kd_topMenu>li>a,.kd_topMenu>li>span{line-height:normal;color:#16171a;font-size:16px;font-weight:500}.kd_topMenu>li>a:hover,.kd_topMenu>li.active>a,.kd_topMenu>li>span:hover{color:inherit}.kd_topSvg.active span{color:inherit}.kd_topMenu>li>a:after,.kd_topMenu>li>span:after,.kd_topSvg.active>span:after{opacity:0;background:0 0}.kd_beforeLogin{margin:0 auto;text-align:left;padding:16px 24px;line-height:normal;border-bottom:1px solid #d6d8da}.kd_beforeLogin>span{padding:15px 24px;height:auto;line-height:normal;color:#8eb55a;background-color:transparent;border:0;text-align:left;border-radius:0}.kd_beforeLogin>span:hover{background-color:transparent;border:0;color:#8eb55a}.kd_userDetails{padding:0}.kd_userDetails>p{display:block;padding:15px 24px;font-weight:500;border-bottom:1px solid #d6d8da;color:#8db654}.kd_userDetails>p>span:first-child{display:none}.kd_userDetails>p>span{width:100%}.kd_userDetails>.dropdown-menu{position:fixed;opacity:0;float:none;padding:0;margin:0;bottom:0;top:auto;z-index:1;width:100%;font-size:0;display:block;max-width:250px;box-shadow:none;visibility:hidden;background-color:#ecf1f7;border-top:1px solid #d6d8da}.showMenu .kd_userDetails>.dropdown-menu{opacity:1;visibility:visible}.kd_userDetails.open>.dropdown-menu{top:auto;opacity:0;visibility:hidden}.kd_userDetails>.dropdown-menu>li{display:inline-block;width:50%;text-align:center}.kd_userDetails>.dropdown-menu>li>a{padding:15px 24px;font-size:14px;color:#8db654}.kd_topMenu>li>a.kd_giftCard:before{right:0}.kd_mSearch{position:absolute;right:0;font-size:20px;top:50%;color:#575757;width:40px;height:40px;border-radius:50%;line-height:40px;text-align:center;margin:-20px auto 0}.kd_mSearch~.kd_ico-search{font-size:20px;position:absolute;right:0;top:50%;margin:-10px auto 0;pointer-events:none;transition:opacity .3s ease-in-out}.kd_mSearch{transition:all .7s cubic-bezier(.4,0,.2,1)}.searchClicked .kd_mSearch{transform:scale(100);background-color:#37495b}.searchClicked .kd_mSearch~svg{opacity:0}.kd_sc{height:100%;max-width:none;padding:50px 12px;overflow-y:auto;transform:translateX(100%);background-color:transparent}.kd_sc.openSearch{transform:translateX(0)}.kd_sc>.kd_searchInput>input{height:40px;font-size:18px;color:#fff;border-bottom:2px solid rgba(255,255,255,.6)}.kd_searchInput>.kd_closeSearch{font-size:32px;line-height:22px;top:-40px;color:#fff;opacity:1}.kd_searchInput>.kd_closeSearch>svg{width:32px;height:32px;fill:#fff}.kd_sc.openSearch .kd_searchInput{display:block;max-width:none;margin:0 auto 24px}.kd_hint{display:none}.searchTitle{color:#fff}.kd_searchInCat>ul>li>a,.kd_searchInCat>ul>li>a:hover{color:rgba(255,255,255,.7);border:1px solid rgba(255,255,255,.7)}.kd_searchContent{max-height:none;overflow-y:hidden}.kd_trending>b{font-size:12px;margin:0 auto 12px;color:#fff}.kd_trending>b>svg{fill:#fff}.kd_trending>ul>li{display:block;margin:0 auto 12px}.kd_trending>ul>li>a{color:#fff;opacity:1}.kd_searchBox{padding:12px;text-align:left;font-size:0}.kd_searchBox>span{width:50%;display:inline-block;overflow:hidden;vertical-align:middle;text-transform:capitalize;font-size:12px;opacity:.5;text-overflow:ellipsis;white-space:nowrap;margin:0 auto}.kd_searchBox>p{text-align:right;display:inline-block;width:50%;background-image:none;padding:0;font-size:12px}.kd_merchantSearch,.kd_hn,.kd_searchBox>img{display:none}.kd_msl{margin:0 auto}.kd_msl>li{padding:0;width:100%}.kd_catMenu,.kd_storeMenu{position:fixed;top:0;z-index:4;left:-280px;height:100%;margin:0;max-width:250px;overflow:hidden;overflow-y:auto;padding:0 0 12px}.kd_catMenu.showNav,.kd_storeMenu.showNav{top:0;left:0}.kd_storeCont{padding:0}.kd_scCont,.kd_smCont{width:100%;padding:0;display:block;border-top:1px solid #d6d8da}.kd_scCont:last-child,.kd_smCont:last-child{border-bottom:1px solid #d6d8da}.kd_scCont>b{margin:0 auto;line-height:20px;padding:14px 24px}.kd_scCont>b:after{content:none}.kd_scCont>svg,.kd_smCont>svg{position:absolute;top:18px;z-index:4;width:14px;right:24px;display:block;cursor:pointer;pointer-events:none}.kd_sm>svg{top:16px}.kd_scCont>ul{display:block;max-height:0;overflow:hidden;transition:.5s;padding:0 24px;-moz-transition:.5s;-webkit-transition:.5s}.kd_scCont.open>ul{max-height:600px;padding:0 24px 12px 48px}.kd_scCont>ul>li{line-height:22px}.kd_smCont{padding:14px 24px}.kd_smCont>a,.kd_smCont>span{margin:0 auto;display:inline-block;background:#fff;padding-bottom:0}#categoriesnav .kd_subMenu .kd_smCont a{background:#fff;padding:0}#categoriesnav.kd_subMenu.kd_smCont>a{background:0 0;padding-bottom:15px}.kd_smLinks{max-height:0;overflow:hidden;margin:0 auto;transition:.5s;-moz-transition:.5s;-webkit-transition:.5s}.kd_smLinks.kd_sm_link_data{max-height:fit-content;position:relative;left:20px}.card{padding-bottom:100px;margin:20px -10px;width:105%}.open .kd_smLinks{max-height:600px;padding-left:15px}.kd_smLinks>a,.kd_smLinks>a+a{margin:10px auto 0;line-height:20px;font-size:14px}.kd_viewAll{display:none}.closeCat{position:relative;z-index:2;color:#828c99;margin:0 auto;display:block;font-size:14px;line-height:20px;background-color:#f5f5f5;text-transform:capitalize;padding:14px 24px 14px 38px}.closeCat>.kd_al{position:absolute;width:14px;left:20px;fill:#828c99;top:50%;margin:-7px auto 0}.kd_offerCont>.closeCat{margin:0 auto 12px}.kd_subBox{padding:24px 0}.kd_sbCont{margin:0}.kd_sbCont>.kd_subLeft,.kd_sbCont>.kd_subRight{display:block;padding:0;width:100%}.kd_subLeft>b{margin:0 auto 12px}.kd_subLeft>p{font-size:14px;max-width:none;line-height:20px}.kd_sbCont>.kd_subRight{margin:16px auto 0}.kd_eig>.form-control{width:100%;margin:0}.kd_subBox>.container>p{margin:12px auto 0}.kd_scCont>b{background:0 0}.header-user-profile{right:-14px;position:relative;top:-11px;height:40px;padding:10px;cursor:pointer;width:185px;z-index:100;background-color:#fff}.header-user-pic{height:58px;width:58px;top:-11px}.kd_user_coin_img{left:9px;top:7px}.kd_user_coin_img img{width:61.52px}.header-user-detils{width:51%;top:7px;position:relative}.kd_user_name_drop{font-size:18px}.header-user-cashback-amt{top:-4px}.kd_search_icon{position:absolute;left:-9px;font-size:18px;top:12px;padding-left:8px;color:#6f4186}.kd_search_box_header.showsearch{padding:10px 0}.kd_banner{background:0 0;min-height:390px}.banner_search{width:92%;padding:7px 0 10px}.kd_banner_icon{top:10px;font-size:18px;z-index:99}.kd_search_block{box-shadow:0 2px 10px 0 rgba(0,0,0,.11);margin-bottom:7px;background:#fff}input.form-control.kd_smooth.kd_search_box{display:none}.kd_search_icon{position:absolute;left:1px;top:9px;height:20px;z-index:999}.kd_search_icon_span{position:absolute;left:0;top:3px;bottom:-4px;background-color:#e1e1e1;border-radius:50%;height:37px;width:37px}.kd_app{position:absolute;right:5px;top:10px;border-radius:50%;padding:9px 10px 8px 9px;background:#e1e1e1}.kd_banner .owl-wrapper-outer{text-align:center}ul.list-inline .kd_xsVisible{display:unset}.closeCat,.closedrop{position:relative;z-index:2;color:#828c99;margin:0 auto;display:block;font-size:14px;line-height:20px;background-color:#f5f5f5;text-transform:capitalize;padding:14px 24px 14px 38px}.closeCat>.kd_al,.closedrop>.kd_al{position:absolute;width:14px;left:20px;fill:#828c99;top:50%;margin:-7px auto 0}.kd_catMenu,.kd_storeMenu,.kd_profile_data{position:fixed;top:0;z-index:4;left:-280px;height:100%;margin:0;max-width:250px;overflow:hidden;overflow-y:auto;padding:0 0 12px}.kd_profile_data{width:auto}.kd_catMenu.showNav,.kd_storeMenu.showNav,.kd_profile_data.showNav{top:0;left:0;opacity:1;visibility:visible}.kd_top_border_dash{border-bottom:1px solid #d6d8da}.kd_profile_drop.kd_top_border_dash{padding:14px 24px}.cd-accordion{padding-left:5px}.cd-accordion__input:checked~.cd-accordion__sub{padding-left:15px}li.cd-accordion__item:first-child{padding-top:0}a.cd-accordion__label.cd-accordion__label--icon-img{padding:5px 0}.kd_profile_drop{padding:14px 24px;display:block;border-top:1px solid #d6d8da;box-shadow:none;width:100%}.kd_click_search{display:block;width:100%;background:#fff;padding-bottom:13px;margin-top:-8px;padding-top:8px}.kd_footer{height:auto;color:#fff;float:left;width:100%;position:relative;background:#484848;background-image:none;padding-top:97px;margin-top:170px}.kd_newsletter_txt{padding-top:22px;text-align:center;padding-left:0;display:block}.kd_newsletter_heading{font-size:20px;color:#410e4f;font-family:Gibson-SemiBold}.kd_mail_box img{width:79px;height:75px}.kd_newsletter_span{font-size:14px;color:#410e4f;line-height:27px}.ft_container{float:left;padding-top:0}.kd_mail_box{left:0;right:0;position:relative;display:block;text-align:center;width:100%}.kd_newsletter{background:#f8f8f8;top:-248px;display:block;float:left;border-radius:5px;height:245px;background-position:center;border:1px solid #000}.kd_ft_heading{display:none}input#lname{height:35px;width:85%;display:flex;left:0;top:149px;border:1px solid #000;box-shadow:2px 3px 7px 0 rgba(0,0,0,.11);right:0;border-radius:20px;position:absolute;margin:auto;padding-left:10px}button.news_subscribe{height:35px;width:65%;display:flex;left:0;justify-content:center;top:195px;color:#fff;right:0;background:#44851f;border-radius:20px;margin:auto;padding-left:10px;position:absolute;align-items:center}.khojdeal-description{padding:0 10px;overflow:hidden;min-height:430px;margin-bottom:10px}.ft_ul{list-style-type:none;padding:0;margin:20px 0;padding-bottom:20px;border-bottom:1px solid #707070}.kd_mob_footer{display:block;float:left;width:100%;padding-bottom:50px}.kd_footer_other:nth-child(3){padding-top:30px;float:right;padding-left:11%}.kd_footer_other:nth-child(4){padding-top:30px}.kd_footer_one{width:100%;display:inline-block;position:relative;float:none;text-align:center;margin:auto;padding:0 25px}.kd_footer_other{float:left;padding-left:13%;width:49%}.kd_footer_heading{text-transform:capitalize}.kd_copyright{position:absolute;bottom:0;right:0;left:0;background:#484848;margin:auto;display:flex;width:86%;font-size:12px;padding:8px;border-top:1px solid #707070}.kd_copyright_icon{font-size:16px}.kd_footer_one:after{display:none}.kd_serach_type_detail_box{width:45%;margin-left:10px;min-height:90px}.kd_serach_type_detail_box img{width:65px}.kd_serach_type_view_all{float:right;font-size:16px}.kd_search_type_cat{margin-left:10px}.kd_search_type_top{display:block;padding:20px}.kd_search_background{padding:7px 0;height:auto;width:100%;border-radius:5px;top:0}.kd_search_open{position:relative;margin-top:35px}.kd_search_open_box{height:37px;border-radius:8px;font-size:16px;padding-left:35px;box-shadow:0 2px 10px 0 rgba(0,0,0,.11);width:90%;margin:auto}.kd_search_box_header.showsearch{padding:0}.kd_catPage_head{font-size:16px;color:#6f458c;padding-left:25px;margin:0;background:0 0;padding-top:10px}.kd_searchbox_cat{display:block;text-align:center;background:#fff;margin:6px 0;padding:10px 0;border-radius:50px;width:90%;margin:10px auto}.kd_searchbox_cat:hover{background:0 0}.kd_searchbox_cat:hover a{color:inherit}.kd_searchbox_cat .active{color:#6f458c}.kd_searchbox_cat a{padding-left:40px;font-size:14px}.kd_search_text{display:block;padding-top:5px;color:#000}.kd_searchbox_cat a{padding-left:0;font-size:14px;text-align:center;padding:0 15px}.kd_cross_btn_search{top:-18px;right:8%}.kd_cross_btn_search.kd_cur>img{height:18px}.kd_search_open_icon{position:absolute;top:10px;font-size:18px;left:34px;height:18px}.kd_cross_btn_search a{font-size:20px}.kd_redirect_background{background:url(https://assets.khojdeal.com/assets/image/back-min.png) !important;background-repeat:no-repeat;background-position:top;height:100px !important}.kd_redirect_couponpage{margin-top:-66px !important}.kd_coupon_page_logo img{height:45px}.kd_coupon_page_logo{margin-bottom:30px}.kd_coupon_page_des{font-size:20px}.kd_coupon_page_des{width:90%}.kd_coupon_page_activated_box{padding:10px 20px !important}.kd_coupon_a{font-size:24px;margin-top:55px;display:block}.kd_coupon_page_activated_box_redirect{padding:10px 40px !important}.kd_notification{position:fixed;top:114px;width:224px;z-index:999;border-radius:5px;right:-31%;min-width:auto}.kd_notification.kd_alert,.kd_notification.kd_success{right:8px;top:68px}.kd_success_close{padding-left:20px}.kd_succes_des_box{width:auto}.kd_success_div,.kd_alert_div{padding:10px;padding-left:30px;width:224px}.kd_success_img{position:absolute;z-index:99;top:7px;left:-26px;height:54px}.kd_alert_close{padding-left:10px}.kd_alert_img{top:15px;height:56px;left:-29px}.kd_loader_img{position:absolute;z-index:99;top:-32px;left:-28px}.kd_loader_img img{padding:2px;height:50px}.kd_loader_div{padding:20px 25px 20px 50px}.kd_notification.kd_loader{right:0;width:174px}.kd_redirect_box{position:relative;background:#fff;width:95%;height:auto;background-repeat:no-repeat;text-align:center;background-size:cover}.kd_w70{width:100%}.kd_popup_text{width:100%;margin:auto}.kd_popup_code{background:#ebebeb;padding:10px;border:1px solid #00c500;font-size:14px;padding:10px 140px 10px 15px !important;color:#505050;display:block;width:50%;text-align:center;margin:0;display:inline-block;margin-bottom:20px}.kd_popup_copy{background:#00c500;padding:9px 45px;color:#fff;font-size:16px;margin-left:-2px;border:1px solid #00c500}.kd_disable_adblocker{margin-bottom:15px}.kd_mobile_signinbtn{display:block;margin:auto;margin-top:30px;padding:10px 30px !important;text-align:center;width:100%}.help{position:absolute;left:0;right:0;bottom:20px}.kd_popup_des{padding-top:30px;color:#878787;padding:0 0 10px;text-align:center}.kd_popup_top_text{font-size:20px;font-weight:600}.kd_popup_back,.kd_popup_Store a{color:#000;font-size:18px}.kd_popup_back,.kd_popup_Store{top:13px}.kd_sign_card{width:95%;padding:40px;height:auto;background:#f8f8f8}.kd_sign_top_text{font-size:20px}.kd_sign_top{padding-top:25px;width:100%;margin:auto;padding-bottom:15px}.kd_mobile_input_box{width:100%}.kd_mob_otp_icon{left:6px}.kd_mobile_input_code{border-radius:4px}.kd_sign_left_part{width:100%;display:none}.kd_sign_right_part{height:100%;width:100%;display:flex;flex-direction:column;float:none;margin:auto;background:0 0;justify-content:center;align-items:center;margin-top:5px}.kd_sign_left{width:auto;margin-right:0}.kd_sign_part{width:70%;float:none;margin:auto}.kd_google_sign{padding-top:15px}.kd_google_sign_box{background:#fff;padding:10px 27px 5px;border-radius:20px;border:none;box-shadow:0 2px 10px 0 rgba(0,0,0,.11)}.kd_fb_sign_box{background:#fff;padding:10px 20px 5px;border-radius:20px;border:none;box-shadow:0 2px 10px 0 rgba(0,0,0,.11)}.kd_sign_or{background:#f8f8f8;top:-1px}.kd_or_block{width:100%;margin:20px auto}.kd_sign_input{box-shadow:0 2px 10px 0 rgba(0,0,0,.11);border-radius:20px;border:none}.kd_sign_join{box-shadow:0 2px 10px 0 rgba(0,0,0,.11);background:#00c601;padding:10px 35px;border-radius:20px}.kd_related_blog{width:100%}.kd_author_img{display:flex;justify-content:center;align-items:center}ul.sub-menu{display:none}.kd_mail_box img{width:79px;height:75px;left:0}.kd_logo{top:1px}.owl-pagination .owl-page.active:after{left:9px!important;left:9px !important}.owl-carousel .owl-wrapper-outer{box-shadow:none}.container .rank-math-breadcrumb{padding-top:3px}.kd_search_icon_span{position:absolute;left:70px;top:-11px;bottom:-4px;background-color:#e1e1e1;border-radius:50%;height:37px;width:37px}.kd_logo{top:-4px;left:-10px}.kd_search_icon{height:40px}.kd_logoCont>ul>li:last-child{max-width:166px}.kd_related_txt_data{margin-top:10px}.kd_related_txt{font-size:18px!important}@media only screen and (max-width:1140px){.kd_left_blog_card{padding:20px 10px}.kd_left_blog_card p{margin:0 0 20px;font-size:16px;line-height:20px}.kd_des_box_heading{margin-top:10px}.kd_blog_home_left{float:left;width:100%}.owl-carousel.container.owl-theme{margin:0}.owl-carousel .owl-wrapper-outer{padding-left:7px}.kd_blog_home{padding-top:0}.kd_blog_cat_box{font-size:14px;border-radius:20px;margin-right:10px;padding:5px;min-width:90px}.kd_home_block{display:block;padding:15px;box-shadow:0 3px 8px 0 rgba(0,0,0,.11)}.kd_home_block_desc{width:100%}.kd_catagory_page{margin-top:-477px}}.wp-block-image img{max-width:100%;height:auto}.rank-math-breadcrumb,.rank-math-breadcrumb a{color:#fff}.rank-math-breadcrumb{padding:10px 0}.to-top{width:40px;height:40px}.kd_related_txt_data{margin-top:10px}.kd_blog_home{padding-bottom:10px}.kd_left_blog_card{float:none}.kd_blog_topSec{padding-bottom:10px}.kd_blog_author_page{margin-bottom:0}.kd_search_icon{padding-left:12px}.kd_owl_img .kd_owl_third_img{width:auto}.kd_owl_img img{width:95%}.owl-carousel .owl-wrapper-outer{padding-left:0}.kd_search_icon{height:38px!important;width:38px!important;padding:7px 5px 4px 7px!important;background:#f6f6f6!important;border-radius:50%!important}.kd_blog_home_right{width:100%;margin-bottom:20px}.kd_search_icon_span{left:0;top:2px}.kd_footer{z-index:9}.kd_topMenu>li.active>a,.kd_topMenu>li>a:hover,.kd_topMenu>li>span:hover{color:inherit!important}.kd_topMenu>li>a:hover:after,.kd_topMenu>li.active>a:after,.kd_topMenu>li>span:hover:after,.kd_navLeft>ul>li.active>span:after{opacity:0!important}.sub-menu{display:none}.kd_banner{margin-top:-487px!important;padding-top:0}.kd_blog_page{height:492px}.wp-block-embed{width:100%}.kd_header_scrol{top:52px}p{font-size:16px}.comment-form-comment textarea{float:left;margin:12px 0;width:90%}.header-user-detils{top:-1px}.kd_topMenu>li>a,.kd_topMenu>li>span{display:flex;height:auto;text-align:center}.kd_topMenu>li{display:flex;height:50px;align-items:center}.kd_topMenu{padding-top:70px}.sub-menu{display:block;position:relative;width:100%;top:0;z-index:9;float:left}.kd_fashion_drop:hover .sub-menu,.kd_lifestyle_drop:hover .sub-menu,.kd_tech_drop:hover .sub-menu,.kd_other_drop:hover .sub-menu,.kd_technology_drop:hover .sub-menu{display:block;width:100%;left:0}.comment-form-comment textarea{height:90px;position:relative;left:0}.kd_topMenu>li>a,.kd_topMenu>li>span{text-align:left!important}.kd_search_icon{left:0!important;top:-1px!important}.kd_blog_topSec{margin-top:-462px}.kd_tag_blog{margin-top:-497px}#relatedposts ul{padding:0}}@media only screen and (max-width:400px){.kd_popup_alert_bottom{padding:30px 15px;padding-bottom:0}.kd_popup_copy{background:#00c500;padding:10px 7px;color:#fff;padding:10px 14px;margin-left:-2px;font-size:14px}.kd_skip_cashback{padding-top:5px}.modal-body{padding:20px}.kd_team_name{font-size:14px}.kd_team_pos{font-size:12px}} a.aawp-product__title:hover{color:blue}a.aawp-product__title{color:red;text-decoration:underline!important}
X
Get up to 40% Cashback at over 1,500 stores
Continue with Google
Continue with Facebook
By joining, I agree to the Privacy Policy.
How to clean the bedroom quickly and effectively?
The bedroom is one of the environments in which many hours of the day are spent, just think of the fact that on average you sleep for at least 6 hours and that you often spend time on the bed to relax even in the afternoon. It is therefore clear that it is necessary to…
Read More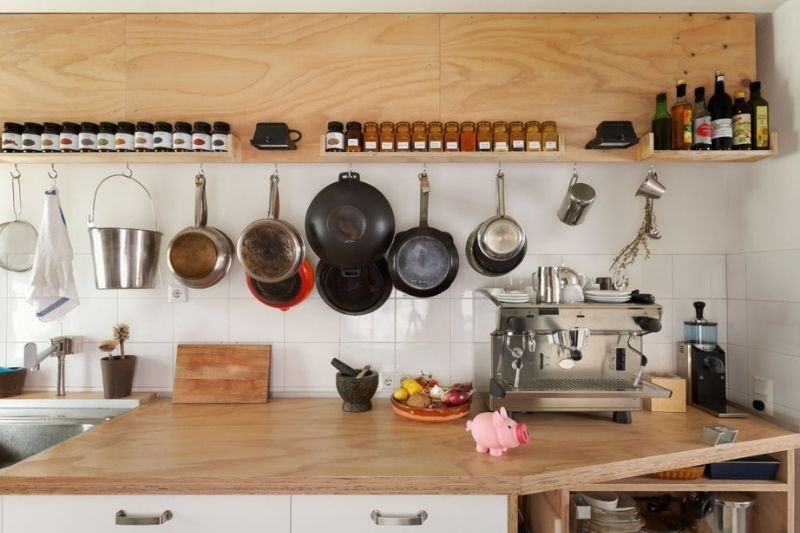 10 common kitchen objects you must always disinfect
The kitchen is one of the most "delicate" places in the house and must be cleaned carefully and regularly if you do not want to contaminate the food ingested. There are some commonly used objects that we almost never wash due to forgetfulness and carelessness and it is precisely there that germs and bacteria easily…
Read More
How To Organize The Wardrobe In 9 Simple Steps?
In our wardrobes usually some items come out that we no longer wear, perhaps because they are ruined, and that we keep because it annoys us to throw it away. However, it is useless to waste precious space in our wardrobes or drawers so you have to force yourself and eliminate the superfluous. In the…
Read More
5 facial exercises to rejuvenate the face
It is scientifically proven that regular physical activity is good for health and the body, helping to keep fit and keep body weight under control. What, however, most people do not know is that there is a type of gymnastics designed specifically for the face, with the aim of giving tone and firmness to the skin,…
Read More
Five tips for relieving allergy symptoms
Spring is probably the most anticipated season of the year: temperatures become milder, the days get longer, nature explodes in all its splendor and even the human soul awakens. In short, everything seems perfect, unless you suffer from allergies! We are now so addicted to this condition that we often accept it as if it were…
Read More
How to clean the house without chemicals?
In recent times, the attention towards environmental sustainability is becoming more and more rooted in our daily life, especially due to the growing awareness of the damage that the use of chemical cleaning detergents causes to the planet. Fortunately, nature offers us valid alternatives which, in addition to being more effective than the expensive chemical…
Read More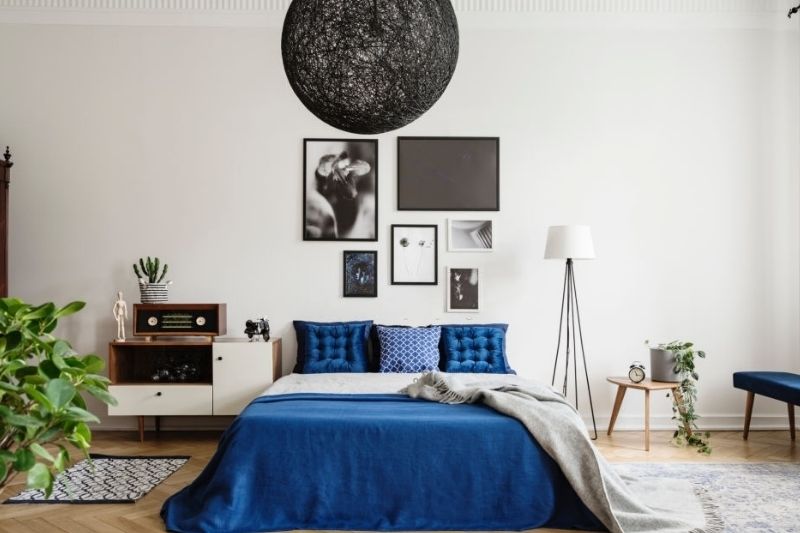 Best Bed Sheets In India 2020 – (Latest Designs)
Considering how much time we spend in bed and how important sleep is to our physical, mental health and our overall well-being , it's not that hard to see why a set of best quality sheets is worth the investment. And while you might think there wouldn't be much to acquire a new bed, this…
Read More
Zen decor: great ideas for the bedroom and living room
A Zen Deco rhymes with calm, serenity and harmony. It is a style perfectly mastered by Asian countries and from which we can draw inspiration to make our home interior the ideal place to relax.  The living room is one of the most suitable rooms because it is there that we like to meet with family or friends,…
Read More