If you're an existing Vodafone Postpaid customer and are looking for ways to convert your Vodafone connection to a prepaid one, you can conveniently do it online or by visiting the nearest Vi Store. Plus, if you want, you can convert your existing postpaid number to a prepaid one. There is no need to change the number. Alternatively, if you want a fancy number, Vodafone gives you the option to choose one.
It is important to note that before submitting a conversion request you should have been a Vodafone postpaid subscriber for at least 3 months i.e. 90 days. Customers who have been using Vodafone for less than 3 months will not be able to change to prepaid. Below, we'll tell you everything you need to know about how to convert Vodafone postpaid to prepaid.
How To Convert Vodafone Postpaid To Prepaid Online?
You can convert your Vodafone postpaid to prepaid online without visiting store in a few simple steps:
Select a pack: Currently, 3 prepaid plans are available. You can choose any depending on their requirements.
Fill in the contact details: After selecting the plan, you'll be redirected to a page where contact details will need to be entered. Enter the delivery pincode and mobile number to be converted. If doorstep SIM delivery is available at your location, you'll see this notification "Great! we deliver at your doorstep".
Choose your number: In the next step, you'll be asked to choose your number. You'll be able to see 2 options – I want a number of my choice and I will use my existing number. If you want to keep your existing number, select the 2nd option i.e. "I will use my existing number". If you want a number of your choice, select the 1st option i.e. "I want a number of my choice". Enter minimum 3 digits in the search box to search for numbers containing those digits. A total of 16 numbers will be displayed. You can choose any one you like.
Confirm delivery address: In the next step, enter your delivery address. Ensure that you fill out all three boxes. Once all details have been entered, the proceed to checkout box will be highlighted. Click on it and you'll be redirected to the payment page.
Proceed to checkout: On this page, you'll be asked to pay the cost of the prepaid pack. Choose your payment method and pay the amount.
How To Change Vodafone Postpaid To Prepaid In-Store?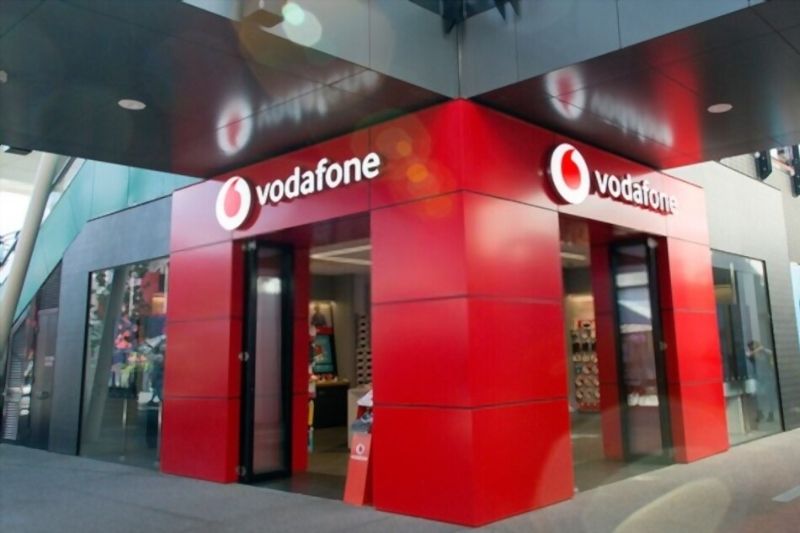 You can also convert your Vodafone postpaid to prepaid by visiting the Vi Store. Here are the steps to follow:
To locate the nearest Vi store, search online on the store locator page.
At the store, let the customer service representative know that you wish to convert your Vodafone postpaid connection to a prepaid one.
You'll be asked to fill a postpaid to prepaid migration form. Fill in all the required details and submit the form.
The customer service representative will then check if any payment is outstanding against your existing postpaid connection. Any dues will have to be cleared before your number can be converted.
Next the customer representative will verify your ID and check your address proof. Make sure that you carry a passport photo, Aadhaar Card, and other relevant ID and address proof documents with you.
Once the verification is done a SIM card will be issued to you and it will take about 1 hour to be activated.
After the SIM is activated, you'll have to do the first recharge in the store only. There are various plans to choose from which can be seen on Vi website.
Once you have service on the new SIM, the new Vi prepaid connection will need to be activated by calling 59059.
After the conversion is complete, you can later recharge your prepaid SIM with a plan of your preference. Online platforms like Paytm can be used to recharge. The relevant Paytm coupons can be used to earn extra cashback.
Advantages of Vodafone Prepaid Over Postpaid
Longer validity: While postpaid plans are for 1 month only, prepaid plans have a validity of 28 and 56 days respectively. Customers can choose the validity as per their requirements and don't need to worry about paying monthly bills.
Better SMS pack: Vodafone prepaid plans have a better SMS pack than Vodafone postpaid. All prepaid plans offer 100 SMS per day whereas postpaid plans allow 100 SMS per month.
Less expensive plans: Vodafone prepaid plans are better priced than Vodafone postpaid. The most economical prepaid pack is priced at Rs. 297 while the most expensive one is Rs. 401. On the other hand, the starting price of Vodafone postpaid plans is Rs. 399 and the most expensive one is Rs. 1,099.
Flexibility: Prepaid plans offer the flexibility of choosing a different plan every time you recharge based on your needs. Choose the best plan that meets your requirements and stay connected with your loved ones.
Disadvantages of Vodafone Prepaid Over Postpaid
No Amazon Prime & Netflix subscription: Some Vodafone Postpaid plans include Amazon Prime and Netflix subscriptions too. However, with Vodafone prepaid, customers will only get a Disney+Hotstar VIP subscription.
No data roll over: Vodafone prepaid plans don't have a data roll over option. In case you're unable to use the data within the plan validity period, it will lapse. On the other hand, Vodafone postpaid allows up to 200 GB data to be rolled over.
FAQs About Vi Postpaid to Prepaid:
1. Which is the best Vodafone prepaid plan?
The best selling Vodafone prepaid plan is the Rs. 399 plan which has a validity of 56 days. It is liked by 91% Vodafone prepaid users. The benefits included in this pack are 1.5GB/Day, 100 SMS/Day and Vi Movies & TV access.
2. What is the minimum recharge of Vodafone prepaid?
Vodafone offers a minimum recharge plan of Rs. 24. This plan extends the validity of a prepaid account to 28 days without any concern of service discontinuation. For other service validity plans, browse through the prepaid validity recharge plan page.
3. What documents are required to convert my Vodafone postpaid to prepaid?
To convert your Vodafone postpaid to prepaid, you'll be needing a proof of identity, a proof of address and 2 passport size photographs. Documents that can be used as proof of identity and address include Aadhaar Card, Passport, Driver's License and Voter ID.
4. How long does it take for my new Vodafone prepaid SIM to be activated?
The new Vodafone prepaid SIM takes 24 to 48 hours to get activated.
5. Do I need to be present when my prepaid SIM gets delivered?
As per the latest TRAI mandate, the Vodafone executive is required to click a live photo of you at the time of SIM delivery. Therefore, your presence is essential while your prepaid SIM card is being delivered.
6. Can Vodafone prepaid convert to postpaid?
Yes, Vodafone prepaid can easily be converted to postpaid. Customers can get their connection converted both online as well as offline. To apply online, go to www.myvi.in > new connection > prepaid connection. Follow the enumerated steps and get your new SIM home delivered. You can also get the connection converted at the Vi store near you. Just don't forget to carry a valid identity and address proof.
7. How can I deactivate my Vodafone postpaid?
Subscribers can request for temporary deactivation by calling Vodafone customer care on 199. After verifying the identity, the postpaid connection will be temporarily deactivated. For permanent deactivation, customers will have to visit the Vi store near them and submit a deactivation request. Once all dues have been cleared and identity has been verified, the connection will be deactivated.
8. How to change Vodafone postpaid to prepaid by SMS?
Unfortunately, it is not possible to convert Vodafone postpaid to prepaid by SMS. You'll have to either visit the Vodafone store near you or complete the formalities online.
Further reading…
Related Articles
DISCLAIMER: Being a reader-supported blog, Khojdeal earns affiliate commission from purchases made using links on our blog.
Learn more