Most people don't realize that chocolate in itself is vegan too. There are tonnes of easy vegan sweets to be had. Khojdeal lists Easy Vegan Desserts.
The term vegan, for normal folk, does not always convey "tasty". But that cannot be further from the truth. Thinking about it, all fruits are vegan, chocolate is vegan, your can get milk from almonds or soy, so you can even have vegan ice cream, and so much more. Vegan desserts are plenty, healthy and really tasteful too.
---
Easy Vegan Desserts
Creamy, dreamy and extremely healthy is what you are in store for if you are craving some vegan desserts. Most people associate vegan as not very tasteful at all, but that is not true. Vegan desserts are some of the best in the category, not to mention how incredibly healthy they are.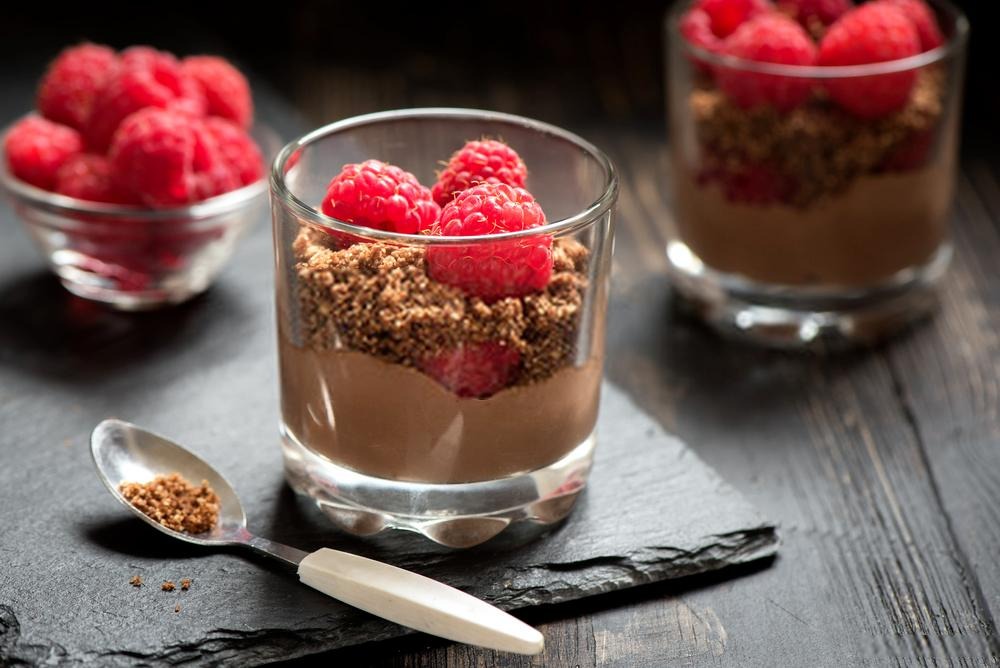 Here are some Easy Vegan Desserts to make at home.
Peanut Butter Chocolate Chip Bars
Peanut butter is one of the healthiest foods you can eat. Packed with healthy fats, it is also vegan. Pair it with some chocolate chips and vegan butter, and you have the best dessert you'd have had in a very long time. They are tasty, naturally sweet and even act as the perfect afternoon snack for your sweet tooth.
Oatmeal Chocolate Chip Cookies
Oatmeal is obviously very healthy, a perfect breakfast item and now an amazing dessert. These easy to make vegan cookies will satisfy you fully and throughout the day, not just for dessert time. You can even customize it further if you like. Add some raisins, dried cranberries and a touch of molasses and cinnamon for that extra kick.
📌Check Also: 10 Best Vegan Foods to Stock On
Vegan Ice Cream
Ice cream you might think can only be made from milk, or some kind of dairy included, yes? Well you wouldn't be wrong, but we are here to tell you that almond and soy milk are great vegan substitutes for dairy milk. Ice creams made from, say almond milk, even has that special tinge of almond flavor to it. Adding peanut butter, vanilla extract, using coconut milk instead of almond with some maple syrup means even your kids will love this dessert.
Berry Crumble
This is probably one of the easier desserts you can make at home. Take your berries of choice, I personally take raspberries and strawberries, and crumble your vegan biscuit or wafer of choice. Even oat meal works. Adding cinnamon and honey will 100% elevate this dessert into something transcendental and incredibly healthy with zero preservative and added sugars.
Vegan Rice Pudding
📌Check Also: Best Vegan Dinner Recipes
Cook white rice in almond milk, add honey, cinnamon and top with whatever fruits you enjoy. You have this amazing and one of a kind rice pudding to enjoy. Fairly easy to make, healthy at the same time and just a perfect dessert after dinner, a vegan rice pudding is easily a better choice than any dessert you might have planned for tonight.
---
Conclusion
Vegan desserts are a perfect after meal idea after a vegan dinner. They are tasteful, healthy and don't add on too much to your calorie or sugar intake. Some of the best desserts are actually vegan. Something as simple as a fruit bowl is vegan, healthy and does incredibly well as a vegan dessert. Khojdeal lists Easy Vegan Desserts you can easily make at home.
---
Loved our blog on Easy Vegan Desserts? Do share it with your friends on Facebook, Twitter, and Instagram.
DISCLAIMER: Being a reader-supported blog, Khojdeal earns affiliate commission from purchases made using links on our blog.
Learn more