PUBG has become one of the biggest games in the world. With its easy-to-get-into nature and active availability, PUBG has really rocketed to the top as one of the most widely played and most widely watched games in the world. Having said that, a lot of countries have actually banned PUBG due to the game picking up immense popularity, especially with the younger folk due to its easy availability. India is one of those countries where PUBG is banned, and one of the best and safest ways to play PUBG in India is to use a VPN. For that purpose, let us look at the best VPN for PUBG Lite in India.
Using a VPN provides a lot of convenience to internet users. If you wish to know what a VPN is, and how to use it to play PUBG, read below to know everything about it. If you want a budgeted VPN, check our list of the cheapest VPN in India.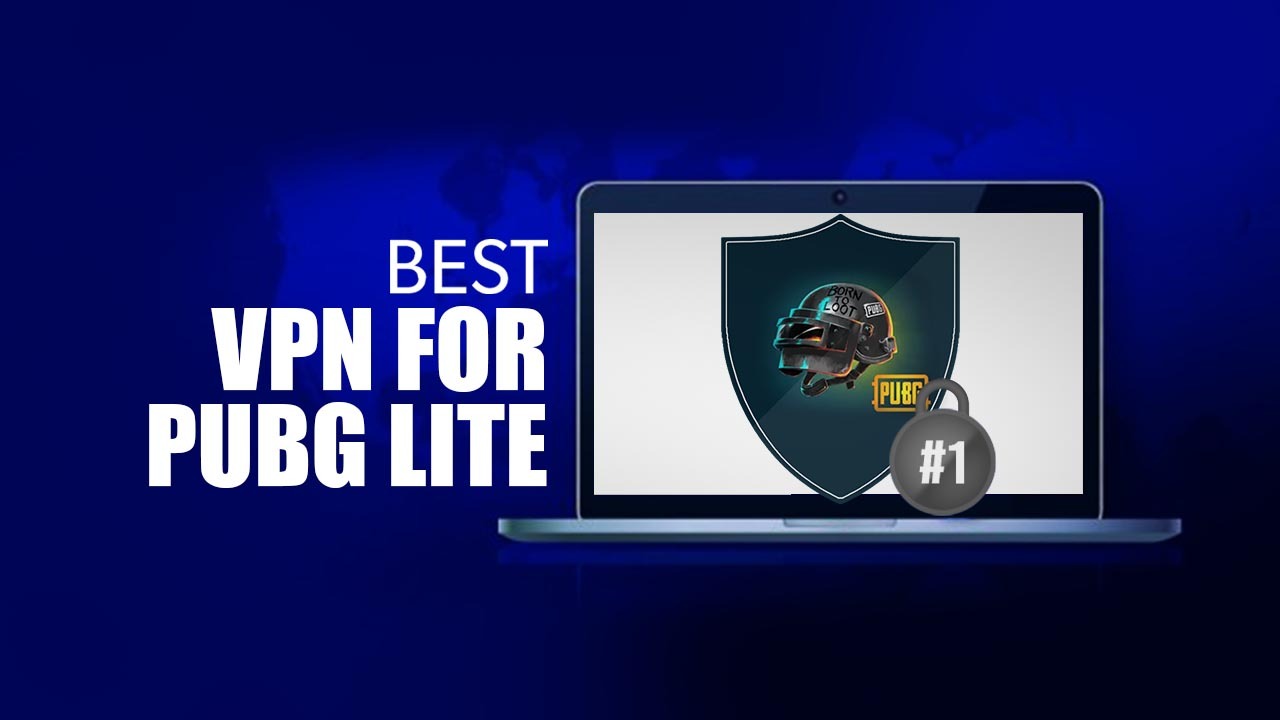 ---
What is a VPN?
A VPN, or a Virtual Private Network is a process by which you can achieve a private network over a public network. In simpler terms, the network that you are on can be encrypted using a VPN which can help in disguising your online identity and makes it difficult for third parties to track your online activities or steal it.
You would potentially use a VPN to browse the internet without giving away your online identity. Or, you can even use a VPN to "pretend" that you are somewhere else instead of where you actually are. This brings us to our use of VPN for PUBG.
You can use a VPN to play PUBG even in the countries it is banned in. Essentially, once you have set up your VPN, use it to change your online address to where PUBG is not banned and use it to play as the game without any hassle.
Now you know what a VPN is. If you were wondering how a VPN actually works, here is a explanation for the Layman.
How does a VPN work?
A VPN is a very basic software available on most devices that have internet availability. They can be paid versions, or even free ones that provide very basic features.
A VPN works by hiding your IP address by letting the network redirect it through a remote server run by the VPN host itself. Basically, it allows you a safe passage to use the internet without sharing your IP which can be used for malicious purposes.
Once you start surfing the internet using a VPN, the VPN server becomes the source of your data which cannot be tracked back to you. Neither your ISP, or any third party cannot see which websites you visit, or what you send and receive online. The data sent or received from and at your side gets encrypted and adds a level of safety and security no antivirus can achieve.
How does a VPN benefit you?
A lot of the times new users have trouble understand how a VPN can be of use to their purpose. Well, since a VPN essentially disguises your data, it stays well protected from the prying eyes and folks with malicious intent.
Unencrypted data can be read and edited by anyone with the right tactics and understanding. However, using a VPN essentially adds an unassailable wall between your data and people who would go out of their way to intercept it.
Here are some of the fundamental benefits of using a VPN,
Secure encryption: Once your data is encrypted using a VPN, without the right encryption key, no one would be able to read your data or intercept it for malicious purposes. It would take a computer hundreds of years to break the encryption code and reach your data.
Securing your location: If you are worried about disclosing your location, a VPN comes in handy. A VPN server acts as your proxies over the internet. It constantly shifts your location data which does not allow your actual location to be to determined. The server itself does not log your activities or where you were surfing while using them, which means all your internet activity would be permanently hidden if you use a VPN.
Access to content: Now, there is also a lot of content that is not available in a lot of countries. You can find ways to find that specific content, TV show, movie, or the video game, but using a VPN is perhaps the most secure way to indulge in your favorite news or entertainment that might otherwise be blocked in your country. Using a feature of VPNs called location spoofing, you can easily switch to a server where the content is available by "changing" your location. Easy as that.
Secure data transfer: If you work somewhere very private and secretive like a bank, or something similar, protecting your data is just as important as protecting your identity. This is for remote workers as well, who might require access to important files on your company's network. A VPN might allow you to access these private servers using encryption methods to reduce the risk of any potential data leakage.
---
List of the Best VPN for PUBG Lite – Reviewed 2022
1. NordVPN
NordVPN, developed and marketed by Nord Security, is one of the biggest VPN services available on the market. The VPN service is available on Windows, macOS, Linux, Android, iOS, and Android TV. Nord Security is a company that creates cybersecurity software and remains one of the largest tech-security companies of all time. NordVPN is highly trusted amongst its users.
Their prices are also not blazingly high, but it is by no margin a cheap VPN. This is due to the many features NordVPN offers. It is easily one of the best VPN in the world, and if you are looking for play some PUBG on it, it will be money well spend. NordVPN provides the most bang for your buck. That said, it could potentially offer a little more privacy if it increased the number of its serves, but at its current state, NordVPN is easily one of the biggest and the best VPN for PUBG Lite, and all the other games and movies you wish to indulge in.
With tons of great ratings over all the platforms it is available in, NordVPN is easily the most top rated VPNs available today. Here are the top features NordVPN offers.
Features of NordVPN
Next-gen encryption
No-logs policy
DoubleVPN
Automatic kill switch in case of breach
DNS leak protection
Onion over VPN available
Streaming support
SmartPlay
Great internet speed
Dedicated IP address
Multiple apps to work in conjunction
24/7 customer support
Proxy extensions
✔Pros
Feature rich
Reliable software
Competitive speeds
Bigger discounts on longer subscription plans
User friendly interface
❌Cons
Only six simultaneous connections allowed
2. ExpressVPN
One of the biggest VPN services offered, ExpressVPN is easily one of the best VPN for PUBG Lite, or for any other use you might need it for. The service is offered by Express Technologies Ltd, a British Virgin Island registered company. In 2021, ExpressVPN was purchased by a software developer called Kape Technologies, which is an adware platform.
The service deserves the reputation it has been able to uphold for the years it has been made available for consumers. Its pricing is higher than other VPNs, but seems totally justified with the amount of features you get. If you wish to try it out for yourself, feel free because ExpressVPN offers a 30-day money back guarantee. Their customer support is also top-notch and the software works on all the platforms including Mac, Windows, Android, iOS, and gaming consoles too.
With fast speeds, powerful security, and high reliability, ExpressVPN is easily one of the best VPN for PUBG Lite and other requirements.
Features of ExpressVPN
160 server locations
Content from anywhere
IP address masking
Anonymous browsing
High compatibility over multiple devices and platforms
24-hour live chat support
VPN Split tunneling
TrustedServer technology
Network lock kill switch
Private DNS
Top-class encryption
No activity or connection logs
Threat manager
Lightway protocol for a faster, more secure VPN experience
Unlimited bandwidth
✔Pros
Exceptionally fast and reliable speeds
Strong security and AES-256 bit encryption
User-friendly apps for PC, Mac, iOS, Android & more
Zero-logs policy and no data leaks
Impressive router app to protect all devices
Five simultaneous device connections
3. PureVPN
PureVPN is one of those VPN services that provide high speeds and security at a much lower price than other VPNs in the market. It is a commercial VPN service owned by GZ Systems Ltd. Founded in 2007, and based in British Virgin Islands, PureVPN allows users to select from one of four categories. Choose between stream, internet freedom, security/privacy, and file sharing, and let the VPN determine the best servers for your requirements.
A reliable and easy to use service, you can even find a ton of discounts on the product if you aim to purchase a longer subscription. With over 2000 servers located in 140 different countries, PureVPN is one of the better VPN services that can easily be used from anywhere in the world.
There are a lot of great features PureVPN offers, however, there have also been complaints about inconsistent speeds and the usability of certain features. But, overall, PureVPN has always been praised for its incredible feature set.
Features of PureVPN
256-bit encryption
Secure WiFi
Port forwarding
VPN kill switch
Dedicated IP
DDoS protection
IP address masking
DNS leak protection
Anonymous surfing
IPv6 leak protection
Web RTC leak protection
iOS VPN on demand
P2P VPN
Access to restricted sites
Dedicated streaming servers
Easy IPS throttling
P2P protection
High compatibility
Up to 10Gbit of connection speed support
✔Pros
AES-256 encryption
Unblocks Netflix
Compatible with Android TV
Supports port forwarding
Supports torrents
No DNS leaks
31-day money-back guarantee
❌Cons
Limited Linux app
Connection issues
4. Surfshark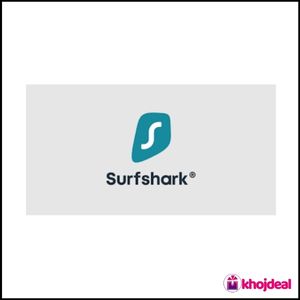 Surfshark is one of the highest rated VPN service in the world. It offers a ton of great features along with really stable basic VPN features. The software was launched in 2018 with its first application made for iOS devices. In 2019, they launched an Android app called TrustDNS.
Surfshark is easily one of the best VPN for PUBG Lite, or for whatever you wish to use it for. It works as a DNS resolver that can provide easy access to any website, even in highly restrictive countries. The software is incredibly powerful and even because one of the first ten VPN packages to receive an official seal of approval granted by AV-Test. It was even named the best VPN service for the year 2020 by CNN.
That said, Surfshark is quite expensive, but it seems justified due to the large collection of privacy tools, features, great UI and UX experience, and the ability to make unlimited device connections.
Features of Surfshark
Easy private browsing
Hide your location
Block ads and malware
Safety on public WiFi
Private search
Identity protection
Complete control over your data
Access content safely
No travel restriction
Easy and safe streaming
Unlimited devices
High speed
✔Pros
Unlimited simultaneous connections
Rarely seen multi-hop and split tunneling tools
Well-designed app
Static Servers included with subscription
Reliably unblocks Netflix, Disney+, Hulu, and other popular streaming platforms
3,200 servers in 60 locations
Incredibly safe to use with a strict no-logs policy and military-grade encryption
Unlimited simultaneous device connections
❌Cons
High price
Confusing long-term subscription pricing
5. AtlasVPN
AtlasVPN is one of the most widely used VPN across the world. There are a ton of feature AtlasVPN offers and its subscription costs way less than most others on this list. A highly secure VPN service, Atlas is just as good free, as is its premium membership. Obviously you get way more features on the paid version, but unlike most other VPNs, Atlas' free version is also incredibly potent and useful.
AtlasVPN was founded in 2019 and has since become a part of Nord Security. The mobile-focused VPN service is one of the best beginner-friendly software that provide a highly interactive and user friendly design coupled with brilliant features to make use of.
As mentioned before, even the free version of AtlasVPN provides a lot of great features other services fail to provide. Using it, you can easily unblock streaming services, and choose from the 700+ servers in 31 different countries. That said, it is lightweight as compared to NordVPN or something similarly potent. However, it still holds up as one of the more feature-rich and reliable piece of software.
Features of AtlasVPN
SafeSwap servers allows you to access internet from several IP addresses
Block malware and ads
Data breach monitor
Private DNS
750+ servers
Seamless streaming
Unlimited use
Compatible with all devices
Wireguard protocol
Tracker blocker
Split tunneling
Advanced leak protection (IPv6)
No logs policy
Superior web traffic encryption
Network kill switch
Safe and sound P2P
Best location detector
Unblock websites and apps
Unlimited simultaneous connections
✔Pros
Unblocks most streaming services
Includes web filters
WireGuard protocol
Live support
30-day money-back guarantee
❌Cons
Based in the US
Not a lot of servers available
---
Best Free VPN for PUBG and PUBG Lite
VPNs are a great piece of software. However, their subscription prices are something a lot of people might not be able to afford. Since a lot of the folks playing PUBG are younger people, and the use of VPNs remains imminent in that community, it is always a good idea to get a free VPN.
A free VPN is much like a paid version, but obviously with limited capacity. You might not find a ton of features offered with a free VPN, but the most basic features can still be used by anyone.
If you are looking for a free VPN, here are a few of the best VPN for PUBG Lite in India.
ExpressVPN: Yes, the paid version of ExpressVPN is incredibly powerful and worth every penny. However, if by any reason you are not able to afford a subscription, the free version of the service proves incredibly worthwhile and useful. You can even try it out for a month with its 30-day money back guarantee, and see if the paid version provides any benefit to your cause.
CyberGhost: This VPN service is easily one of the better ones from the many available in the market. With a massive server network CyberGhost has a great free version anyone can download and start using.
Windscribe: Windscribe offers 10GB of free data every month, it is router-compatible, and comes with split tunneling and access to 10 P2P server locations, all with no cost associated at all. The paid version has even more features, but if you want to use the free version, it provides great compatibility and ease of use.
PrivateVPN: PrivateVPN provides a week of free unlimited use of their premium service and a 30-day money back guarantee. If you are looking for try out new VPNs and are not sure which one to purchase, PrivateVPN proves to be the best VPN for PUBG Lite in India.
Hotspot Shield: If you are looking for a VPN specifically for gaming, Hotspot Shield is literally the best free VPN for PC gaming you can find out there. You get 500GB of free data daily and the speed you get is totally reliable.
What are the differences between a Free VPN and a Paid VPN?
So, VPN services are no doubt much better if you pay for them. You can get a whole lot of features for the paid app versus the free kind. Having said that, if you are looking for a very basic experience and just want very simple functions from your VPN, a free version is actually totally viable.
Both aim to provide ample functionality, security, speed, and anonymity, however, the paid versions just do a much better job at maintaining consistency.
If you were wondering what the difference between a paid VPN and a free VPN is, read on.
Security: Using a VPN is mainly about protecting your identity and making sure your data is secure. Now, a lot of the free VPN services simply cannot promise 100% security due to the nature of the service. Paid versions on the other hand use much secure servers and have multiple protocols in place to make sure there are no gaps or leaks in the system. That said, do make sure the VPN you are paying for is legitimate and stands up the all the features it claims to provide. The best VPN for PUBG Lite are listed above, all legitimate and solid services.
Reliability: Just like security, free VPNs also cannot guarantee reliability. Free resources are often not up to date, simply use lesser resources, or just stretch them out to their limits. A paid version is much more reliable and easy to use. Since reliability is a chief concern, make sure if you are buying a free version it can provide that reliability you are looking for.
Speed: We all need fast internet speeds at all costs. A free VPN might provide you good servers around the world, good reliability and good security, however, you can be certain it lacks when it comes to speed. A paid version is also faster and more consistent as compared to free versions.
Customer support: Good customer support is always a plus. If you have any issues with your services, or just need some questions answered, calling up the customer care is the best way to resolve issues. Now, paid VPNs provide incredibly good customer support, while in our experience, you have to wait a long time to have your issues resolved while using a free VPN service, if it gets resolved that is.
Server count: Now, the more servers a VPN has active, the better your connectivity and security. You must always check the amount of servers a VPN has to ensure you are paying only for a premium product. Since free VPN services do not have a lot of servers in action, you might see speed drops, leaks in security, and an overall reduced functionality.
These are the differences between a paid VPN service and a free VPN service. While both are reliable enough and quite potent, a paid version always trumps over a free version due to the added features, reliability, functionality, and features.
If you are new to the VPN game, we suggest you try a free one first, or use the 30-day money back guarantee a few VPNs provide to have a taste of the complete potential of the service. If you get comfortable, you can get a permanent subscription of the same.
---
Frequently Asked Questions (FAQs)
How VPN helps internet users ?
A VPN acts like a tunnel of sorts which allows you to use the internet, send/receive data, play games, watch restricted movies, and more without having to project your IP and identity like you would while normally surfing the internet. VPN essentially helps you conceal your identity and your data.
Which is best Free VPN vs Paid VPN?
A paid VPN is better than a free VPN any day. It offers increased functionality, better security, more features, and much higher speeds. If you want minimal functionality from your VPN, you can easily use a free version and not feel a thing. However, if you want the full package, a paid VPN is a much better option.
Can VPN reduce Ping of PUBG game?
Yes, powerful VPNs may actually reduce your ping within the games you play. It may not happen, but if your VPN is strong enough, and your existing internet good enough, you might actually see a dip in your in-game ping.
Best VPN for PUBG mobile?
If you are looking for the best VPN for PUBG LIte, or PUBG Mobile, we suggest you get yourself either NordVPN, ExpressVPN, or Surfshark. Their paid versions are a little pricey, but worth every penny due to the many features you are offered.
---
Conclusion
A VPN is a great service we suggest everyone must use. If you are working from home, or spend your time shopping online, it is always a good idea to protect yourself, your identity, and your data from prying eyes. And what helps you achieve that? You guessed it – A VPN. Now, there are paid versions and free versions, their differences discussed above. If you are looking for the best VPN for BGMi Lite, we have listed the best ones above with their feature lists, pros and cons, and all the details you need to start using a VPN service.
We have mentioned some of the free versions as well, but do understand that paid versions prove ultimately much better than free VPN services.
---
DISCLAIMER: Being a reader-supported blog, Khojdeal earns affiliate commission from purchases made using links on our blog.
Learn more