In this day of incredible technologies and entertainment – few offer the learning and fun as much as video games do. Video games are a substantial form of learning and boosting mental skills. The creativity and skillfulness video games demand are often sidelined by other, similar forms of learning/entertainment sources. It could be argued that video games offer more learning opportunities than board games. Khojdeal lists the best video games for kids in India.
Assuming you already own a medium to play video games in – either a PlayStation. a Xbox, a handheld device (Switch/Smartphone) or a Personal Computer, we can start with your kid's video game journey.
Everything About Video Games in India : Buying Guide
With the amount of time being spent on education and learning, video game companies sought to capitalize on the market. Games that help learn and are built to develop skills and thinking abilities flood the market daily.
What are Video Games?
A form of entertainment turned into a platform for storytelling, compelling ideas, education, extensive strategy and management training. The video game industry has been growing rapidly into a remarkably profitable enterprise.
Why Video Games?
Video games have come from back alley arcades to multi-million dollar payout tournaments. The educational aspect of video games is the particular reason for their increase in popularity. Games that make compelling arguments about the metaphysical and life in general are quite common amongst all adults. Kids can receive their daily dose of entertainment and education all from a single source.

Although it is a parents decision – if they feel it is the right medium for educating their child. Effective and addictive as it may be.
How to buy Video Games for Kids
It is imperative to understand that games are not just for kids. A fair amount of adults spend a huge amount of time gaming. Video games that cater to the adult whims are definitely available, and it falls on you to find the right kind of game for your child.
The ESRB rating system makes it easier to find the right game for the right demographic. Games marked "A" or "18+" are strictly for adults and might contain disturbing content. Video games marked "E" can be enjoyed by everyone, and there are age specific games as well. Take the responsibility to look for the right game for your kid.
Where to buy Video Games
Available in offline and online mega stores, video games are readily available. Platforms to purchase and play games also do exist. Handheld devices generally come with the game pre-installed and ready to play. You will find a list of the best video games for kids in India shortly.
What Video Games to buy
Depending on what you want your child to play – educational or purely entertaining, it falls on you to purchase the game. Math and science games are common – games that focus on management of resources is a good training exercise for pre-teens and teenagers alike. Story driven games offer compelling story arcs and might boost creativity and the overall entertainment factor of the video game.
There are a lot of games to choose from and a load of exercises they can offer. Khojdeal lists the best video games for kids in India. Read through to make an informed purchase.
---
Frequently Asked Questions (FAQs) about Video Games about Kids
For how long should a kid play video games?
Even educational games if played in excess can affect the socio – inter functioning of the child. It is necessary to not play for more than a couple of hours everyday. An hour of exercise is enough to show positive growth.
What games should a 10 year old play?
There are a lot of games for young people in the market. From educational to purely entertainment – the choice is essentially of the parent. Research and choose the best for your child. Read our buying guide to know more and make an informative decision.
---
Best Video Games for Kids in India – Reviewed : Updated 2021
Tonnes of games can be played on smartphones, PC or consoles – a few of the best ones, we at Khojdeal have found for your kid. The best video games in India and devices you can play them on.
Personal Computer :
Arguably the most powerful tool to play video games on – the PC, can be used for work purposes as well. To play light games on the PC, Khojdeal's suggested laptop is the ASUS TUF FX505.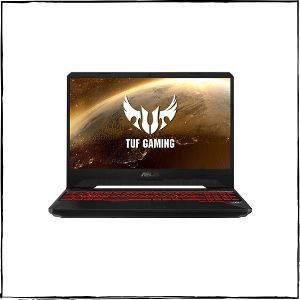 1. Age of Mythology – Gold Edition (PC)
2. Euro Truck Simulator (PC)
3. SimCity (PC)
4. Angry Birds – Space (PC)
5. Need for Speed Most Wanted (PC)
---
PlayStation :
The Sony product has gained a massive following in the recent years and continues to do so. The best PlayStation choice at Khojdeal is the PS4 Pro.
1. Need for Speed Payback (PS4)
2. Cars 3: Driven to Win (PS4)
3. Red Dead Redemption – 2 (PS4)
4. Minecraft Bedrock Edition (PS4)
5. FIFA 20 (PS4)
---
XBOX :
The Microsoft manufactured console, Xbox is revered by its fans. A strong device with multiple exclusive games, the Xbox stands high above in the gaming industry. The Xbox One S is the console of choice here at Khojdeal.
No products found.
1. FIFA 20 (Xbox One)
2. Crash Bandicoot (Xbox One)
3. Zoo Tycoon (Xbox One)
4. LEGO DC Super Villains (Xbox One)
---
Conclusion
Playing video games in a controlled environment can be advantageous and boost learning. It is essential to understand that playing games for a longer duration can harm your mind and body as well. Yet, the amount of learning opportunities far outweigh the disadvantages of playing games. Outdoor games help boost your physical prowess – video games on the other hand make use of a variety of information to keep you engaged. The satisfaction that you learned something while enjoying the entertainment factor is immense. It is viable that you let your kids play a few hours of video games per week to boost their intellect and creative as well as cognitive abilities. The best video games for kids in India are listed by Khojdeal experts. Here you will find the best games for your kids – they will help them grow and enjoy their learning experience at the same time.
---
Loved our blog on Best Video Games for Kids In India? Do share it with your friends on Facebook, Twitter, and Instagram.