It's not just women who can and should take care of their skin. Certainly, the care products of the past were rather reserved for the fairer sex.
Fortunately, this is in the past. As customs have changed, the cosmetics market has adapted to the demand. Today's man has new needs, and all the major cosmetic brands have now understood this. There is no reason why having beautiful and gorgeous looking skin should be reserved only women!
For their health, their hygiene or just their appearance, men can hardly do without the best soaps for their skin.
Best soap for men in India – What is the best soap to use?
Choosing a good soap for men is a big deal! How can you be sure to set your sights on an effective product while staying within your budget? Here are some recommendations.
Best soap for men in India reviewed
Park Avenue Good Morning Soap For Men
Essenza Di Wills Inizio Aqua Homme Bathing Bar for Men
Fiama Men Refreshing Pulse Gel Bar
Ustraa Deo Soap with Sea Minerals, Activated Charcoal and Neem & Green Clay
Bombay Shaving Company Shea Butter Moisturizing Bath Soap
Man Arden Activated Charcoal With Menthol Handmade Luxury Soap
The Man Company Skin Brightening Soap
Cinthol Charcoal Deep Cleansing and Deo Bath Soap
Beardo Deep Sea Brick Soap
Mirah Belle Men Soap Bar
1. Park Avenue Good Morning Soap For Men
Key product features & benefits
Quantity: Pack of 4
Size: 125g each
Item Form: Solid
Anti-bacterial
Provides moisturization to the skin
Strong and aromatic fragrance
Application Area: Body and Face
Target Audience: Men
Ingredients: Tea Tree Oil, Shea Butter
2. Essenza Di Wills Inizio Aqua Homme Bathing Bar for Men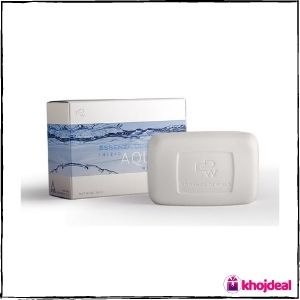 Key product features & benefits
Quantity: Pack of 1
Size: 125g
Ideal for: Men
Maximum shelf life: 36 months
Distinctive and fresh aquatic fragrance
3. Fiama Men Refreshing Pulse Gel Bar
Key product features & benefits
Quantity: Pack of 4
Size: 125g each
Skin conditioners keep your skin moisturized
Invigorating fragrance keeps your mood fresh for hours
Designed especially for men
Rejuvenates mind
Ingredients: Sea minerals, blue lotus extracts
4. Ustraa Deo Soap with Sea Minerals, Activated Charcoal and Neem & Green Clay
Key product features & benefits
Quantity: Pack of 6
Size: 100g each
Sea mineral soap comes with a fresh aquatic fragrance
Activated charcoal soap draws out bacteria and dirt
Neem & green clay soap cleans out germs and detoxifies
Antibacterial and antifungal properties of Neem keep skin rejuvenated & clean
Triple-milled soaps; give a richer foam & a better-quality bath for long
Sulphate & Paraben free
5. Bombay Shaving Company Shea Butter Moisturizing Bath Soap
Key product features & benefits
Quantity: Pack of 1
Size: 125g
Handmade
Nourishes and softens skin
Infused with Shea butter & natural honey to make your skin even softer
Signature blend of fragrances for long-lasting odor protection
Suitable for all skin types
SLS & Paraben Free
Enriched with natural oils
Mild, soothing ingredients prevent dryness
6. Man Arden Activated Charcoal With Menthol Handmade Luxury Soap
Key product features & benefits
Quantity: Pack of 1
Size: 125g
Hand-crafted soap
Made with premium natural ingredients
Chemical & preservative free
Cruelty-free
Vegan
Activated Charcoal is a powerful yet gentle cleanser
Draws out even the deep-seated impurities & thoroughly detoxifying the skin
Intense hydration leaves the skin clean, supple and healthy
Multiple precious natural oils keep the skin moisturized and nourished
Menthol cools & soothes the body offering a relaxing bathing experience
Aloe Vera soothes the skin and rapidly relieves skin irritation & itchiness
Assists in repairing the damaged skin
Vitamin E proffers antioxidant benefits to the skin
Averts free radical-induced skin damage and preserves the skin's suppleness
Works well on all types of skin
Nurtures skin & promotes clear healthy complexion
Suitable for daily use
Ingredients: Aqua, Glycerin Soap Base, Organic Virgin Coconut (Cocus nucifera) Cold Pressed Oil, Castor (Ricinus communis) Cold Pressed Oil, Organic Extra Virgin Olive (Olea europaea) Cold Pressed Oil, Activated Charcoal, Aloe Vera (Aloe barbadensis) Extract, Wheat Germ (Triticum vulgare) Cold Pressed Oil, Mahua Oil, Vitamin E, Peppermint Essential Oil, Menthol.
7. The Man Company Skin Brightening Soap
Key product features & benefits
Quantity: Pack of 1
Size: 125g
Handmade soap
100% natural
Deep cleanses
Removes blackheads
Long lasting
Very light scented soap
Also acts as an exfoliating
Antimicrobial & antiseptic properties of pepper rejuvenate skin & give long lasting protection
Bergamot helps reduce bacteria on the skin that aids acne eruption
Perfect for a super fresh start to the day
Ingredients: coconut oil, black pepper oil, bergamot oil, mahua oil, castor oil, sodium hydroxide, water, black pepper powder, olive oil, rosemary extract, cinnamon extract.
8. Cinthol Charcoal Deep Cleansing and Deo Bath Soap
Key product features & benefits
Quantity: Pack of 3
Size: 125g each
Deep cleansing action cleans up your pores
Helps get rid of dead skin, dirt and pollution
Helps remove excess oil
Rejuvenates skin and keeps it oil-free all day
Long lasting Active Deo fragrance keeps you fresh throughout the day
Suitable for men with an active lifestyle who love being outdoors
No artificial colorants used
Grade 1 soap with 75% TFM
No parabens
9. Beardo Deep Sea Brick Soap
Key product features & benefits
Quantity: Pack of 2
Size: 125g
Instills a feeling of freshness
Re-energizes your body
Soothes your skin
Repairs and nourishes
Premium handmade soap
A unique blend of natural oils revitalizes your daily cleansing routine
Soothe nerves & replenishes energy
Ingredients: Coconut oil, lemon oil, castor oil, grapefruit oil, glycerin, aloe vera
10. Mirah Belle Men Soap Bar
Key product features & benefits
Quantity: Pack of 1
Size: 125g
Handcrafted
Organic & natural
Vegan
Cruelty free
FDA approved
Sulfate and paraben free
Phthalate and Formaldehyde free
Ideal for oily, blemished & infection prone skin
Cedarwood helps clearing skin problems like rashes & blemishes
Penetrates hard male skin & imparts healing properties
Ingredients: Amber oil, Cedarwood oil, Organic Soap Base
---
Best soap for men in India: Cleanse your skin to protect it
Just like our person, our skin is alive and it has its small problems …. the sun which bumps, the pollution which soils, the perspiration which attacks, the sebum which weakens, the stress and the fatigue which can be source of cutaneous eruptions.
To limit the impacts of this sometimes-hostile environment, it is advisable to take care of your skin so that it retains all its radiance and purity. With the daily application of a quality soap, you will eliminate unwanted residues and excess sebum while maintaining the freshness of your skin.
There are soaps on the market for all skin types. If you have combination skin, make sure you find a product dedicated to combination skin, just as if you have oily skin it will be better to refer to special oily skin products. Some soaps are versatile and adapt to any type of skin, however with less effectiveness due to their too general targeting.
There are several types of soaps, the effects of which vary depending on the component. For example, oil-based products help get rid of dirt that gets on your facial skin. Soaps containing salicylic acid have the ability to eliminate acne. And that's not all! Other soaps are designed to slow down the onset of wrinkles or hide the signs of aging.
The differences between the skin of men and women
While women and men both need to take care of their skin, their skin characteristics are not exactly the same. Obviously, the result is that male and female skin should not be treated in the same way. Let's see together the peculiarities of male skin and how to take them into account.
First is the thickness which is multiplied due to the action of testosterone. Yep, male skin is around 20% thicker than female skin! This parameter is linked to collagen, an essential protein in the structure of the skin. Men have more collagen, which makes their skin firmer and thicker.
Second differentiation criterion is that men's skin tends to be much oilier because of its higher number of sebaceous glands, and therefore of pores. This constitution generates in the male individual a sebum production twice that of women. It is therefore also a brighter skin and more prone to acne and various impurities. The good thing, however, is that we suffer less from dry skin in adulthood.
As far as aging is concerned, it is more complicated. The signs of aging appear later in men, but they develop faster and lead to more visible and deeper wrinkles. In addition, the phenomenon of loss of muscle mass is more pronounced in men.
Finally, as you may know, shaving is not without consequences on our skin. Repetitive shaving causes additional stress that exacerbates skin sensitivity. More precisely, the irritations to which men are entitled are related to the elimination of a protective layer on the surface of the epidermis caused by the razor blade. In addition, it goes without saying that the snags and cuts that no one escapes install lasting imperfections on the face.
How to use a soap?
Daily cleaning is a healthy habit that allows us to eliminate bad body odors, avoid infections and some health problems; as long as it is done properly. In this sense, if you maintain poorly recommended or incorrect grooming habits, hygiene could be an enemy and decrease the body's defenses.
Use soap moderately on your body
In regions where it is hot and perspiration is frequent, a daily shower is recommended. However, although showering is not harmful, experts recommend not overdoing it with the use of soap. In this sense, if you have already bathed and soaped and need to shower again the same day, doing it with just water will be enough. This is because you could remove the greasy layer that protects the skin, so using a loofah (without soap) to remove sweat and minimal dirt is a good option. Also, use soaps with a moderate PH.
Don't go overboard with cleaning your hair
As with the body, the scalp should be cleaned discreetly and lightly, avoiding aggressive cleaning and repeated lathering; it is enough once to leave your hair and scalp clean. In the case of conditions such as dandruff, soap for 3 minutes. In any case, the use of hair soaps must be specifically recommended by the manufacturer, since there are products specially formulated for this purpose.
Deal with infections with clean hands
According to many health campaigns and hygiene experts, hands could contain germs, viruses, bacteria and any pathogenic microorganism capable of making us sick; so, the use of soap is essential to eliminate these infectious agents. It is best to wash with a disinfectant or antibacterial soap before each meal, when handling food, after touching an animal or a dirty object, after going to the bathroom or when blowing your nose. For a correct hand washing, it is not enough to let the water run, you must remove the rings, use warm water and lather for a minute and then dry properly.
Pay attention to your nails and feet
Both the feet and the nails are vulnerable areas to suffer fungal infections. Therefore, you should pay attention to any symptoms and get a good soap that attacks this nasty infection. It is advisable in these cases to maintain proper hygiene, washing your feet daily with soap and drying them well, in order to avoid any moisture between the toes.
Do not neglect the care of your intimate area
The intimate area of both men and women should be washed with neutral soaps and specially designed for this delicate area of the body; however, you should not abuse its use and you should not obsess over cleanliness. Try to perform daily grooming in a reasonable and measured manner.
Soap Buying Guide
To be able to choose the most effective product for us, it is necessary to evaluate our skin type and the needs it has, as well as the ingredients that make up the various soaps. When buying soap for men, keep the following pointers in mind.
1. Skin type
Sometimes you realize that certain soaps irritate your skin and make you itchy. If you are unable to find a mild soap, you should first see your dermatologist to make sure everything is okay and also to know what to avoid. Knowing what type of skin you have is critically important when choosing a bar of soap that's right for you. Soap, after all, has a huge impact on the "behavior" of the skin.
Normal skin
You're a lucky person you probably have nothing to worry about when buying a new bar of soap. You do not fear irritation and you do not run the risk of clogging your pores with the wrong type of product.
Dry skin
If you notice that the skin on your elbows, knees and toes is always cracked, then you have dry skin. You can benefit from soaps with glycerin, which cleanse but leave the skin soft.
Oily skin
It's true, with a simple wash you can get rid of that unpleasant greasy feeling, after a few hours it comes back. In this case it is good to buy a soap that acts deeply and removes the formation of sebum thoroughly, leaving your skin smooth and pleasantly dry.
Mixed skin
It can also happen that you have greasy and dry skin at the same time. In this case it is advisable to seek the opinion of a dermatologist to evaluate possible remedies.
Sensitive skin
This is the case when your skin proves to be particularly defenseless from the attacks of atmospheric agents, such as the wind and the sun. As it irritates easily, you need to protect it with a moisturizing soap to restore the correct balance.
2. Conventional, handmade or handcrafted?
Conventional soap is industrially produced in series and can sometimes contain aggressive agents, to be avoided in case of delicate skin.
Handmade or ground soaps are usually based on vegetable oil, have a higher glycerin content, which moisturizes the skin, and contain ingredients such as essential oils, herbs or botanicals. They often have a softer texture.
The handcrafted type is not that easy to find on the market. It is specifically made with food and organic ingredients and contains extra oils and butter.
3. Glycerin & other ingredients
This is a very important ingredient when choosing a soap, especially for men's skin. It allows you to hydrate your skin well after you take a shower. Think of glycerin as an ingredient that offers you a good balance.
Apart from glycerin, soaps also include other ingredients like essential oils, shea butter, hyaluronic acid and Vitamin C. You can likewise find pH-neutral, antibacterial, moisturizing, vegan and alkaline soaps. Products with activated charcoal or extracts from the hair of the alpacas are also available.
4. Price
An important factor that helps to clarify whatever is the price, depending on the production value and the type you use, you may end up spending a little more than you are used to. After all, if you want to buy a soap that guarantees its qualities you have to give in a little from this point of view.
You can find scented soaps on the market with a price starting from INR 100, often offered in multipacks of five or ten pieces or in elegant gift boxes.
5. Fragrances
The main reason for choosing a bar of soap is its scent. It will certainly seem like a compelling argument to find a wide range of options. You can find soaps with the essence of flowers, like the petals of roses or lavender, or even fruits, like strawberry or lemon.
6. Consistency and quality
If you are looking for a soap, it is very important to be clear about the purpose for which you want to use it. Based on this, in fact, you can determine which consistency the suitable one should have.
Those who want to use it to wash the face in the morning, can opt for the classic creamy, which gives softness to the skin thanks to its not very aggressive components. The same goes for those who intend to use it to wash their hands, preferring the typical solid soap to liquid soap.
If, on the other hand, you intend to cleanse the skin more thoroughly, you can choose an exfoliating one, consisting of granules to be massaged, which better remove dead cells, helping the epidermis to stay younger and better absorb treatments such as beauty creams.
As far as quality is concerned, a neutral product is better, which is non-greasy and gives off a good fragrance even after some time. Furthermore, it must not fragment but remain solid despite contact with water.
Another aspect that should not be underestimated is the foam that is created by its rubbing. In fact, it must be thick and last as long as you wash your face or hands: otherwise, it is not a good quality soap.
7. Skin diseases and allergies
To give your skin the best care, it is not enough to know what your type is, if it is normal, oily or mixed; it is also essential to identify whether or not you have any disease in it. Conditions such as allergies, fungi, acne or psoriasis, are things that you must give necessary attention to. Therefore, if you suffer from some of these conditions and use a soap without the proper properties, you could make your situation worse.
In cases of acne, the recommended soaps are those that contain ingredients such as lemon, aloe, sulfur, benzoyl peroxide, or olive oil. To deal with psoriasis, the best are products made from aloe vera, honey, clay, oatmeal or coconut oil.
Conclusion
As we have said several times throughout the article, before choosing a soap you need to know your skin type and the problems it presents (acne, acne rosacea, eczema). To be sure, you can consult a dermatologist or do various tests at home, but don't buy random products.
Once you have discovered this aspect of your skin, you need to choose between various types of soaps: they can help you eliminate dirt, dead cells or sebum from your skin. Remember that if they are very aggressive, they can damage the epidermis, especially if it is sensitive: choose carefully following our criteria.
Frequently asked questions about soaps
Below you will find answers to the most common questions about this product.
Why does the soap foam?
Soaps are organic salts formed by molecules, which when in contact with the oxygen present in the water interact with each other. This gives rise to the dissolution process that allows the cleaning agent to solubilize in water and activate its surface-active agents. For this reason, a decrease in the surface tension of the water is generated and the ideal medium for foaming is created. In this sense, as the volume of water and friction increase, foam production increases.
Which intimate soap is better?
The intimate area tends to accumulate sweat and dirt as a result of physiological and biological agents. For this reason, you must carry out adequate hygiene to keep any infection away. However, given how delicate this area of ​​the body is, it is advisable to look for a soap with a neutral PH and that its formula contains lactic acid. This ingredient is present in the skin naturally and helps maintain the correct levels of acidity in the intimate area. In this sense, soaps with chamomile or aloe vera extract are the most recommended.
How to make soap with used oil?
In a stainless-steel container pour 2.5 liters of water and slowly add half a kilo of caustic soda. Since this produces a chemical reaction (increase in temperature) that releases irritating fumes, you should do this preparation in a ventilated place and use gloves, a mask and protective glasses. Once cool, pour it over the previously strained oil, stirring constantly until a uniform mixture is obtained. Add the coloring and aromatic oils of your choice, pour it into a mold until set and finally cut to the size you want.
Which is better, antibacterial soap or gel?
The best way to wash your hands is with soap and water in any of its presentations, whether solid, liquid or powder; since this routine is vital to prevent infections. However, the use of antibacterial gel is a viable alternative when soap and water are not available at the moment. Therefore, for greater efficiency of this product, it is recommended that it contain at least 60% alcohol.
What to do when homemade soap does not set?
If you notice that the soap does not harden over the days, even after following the instructions correctly, the solution is to pour the entire contents of the molds back into a large container. Then, add a tablespoon of wheat flour for each liter of water that you used and stir with a mixer at minimum speed. As the flour is incorporated, you will notice that it returns to its thick consistency and finally, pour it into the molds and let it dry.
Which soap is good for acne?
Handmade and natural soaps are an excellent alternative to help relieve acne. Soaps that have ingredients like aloe vera and lemon can be a great alternative, since aloe vera acts as a healing, antiseptic and anti-inflammatory and you will receive as an extra benefit, the astringency of lemon. Another recommended soap is the one made from sulfur and with antiseborrheic properties, since it controls excess fat and pimples.
What to do when soap gets into your eyes?
The first thing you should do is stay calm and avoid rubbing your eyes as much as possible, since what you will do is worsen the burning sensation and cause a really serious eye injury. First of all, you should wash your eyes with plenty of clean water, separating the eyelids well until the burning stops and you can apply a drop of anti-inflammatory eye drops, in order to reduce subsequent discomfort or irritation that may remain.
Which is better, soap or micellar water?
Facial cleansing is an essential daily routine for the good appearance of the face. With it you will be removing dead cells, dirt and excess fat content. Traditionally this cleaning is done with water and a soap suitable for the skin type; However, micellar water has been gaining ground compared to soaps. It can be used on any skin type without causing irritation or adverse effects and is easy to use. Just moisten a cotton pad, wipe it over your face, and then rinse with water. Then you should carefully dry with a towel.
---
Loved our blog on Best Soap For Men In India? Do share it with your friends on Facebook, Twitter, and Instagram.