Earlier, leather shoes were considered a status symbol and even today, hand-stitched shoes are still quite the luxury product. With multiple brands in the market and the number growing each year, leather shoes have become more of a regular piece of fashion most people own. A few brands have innovated design and durability of leather into incredible products worth investing in.
A few brands like Clarks, Woodland and Adidas manufacture remarkably designed shoes for the general public. Khojdeal Fashion Experts know which brands to trust and which shoe is the best in the market. The best leather shoes brands in India are mentioned below. Read through to find out if your favorite shoe brand is on the list.
List of Top Leather Shoes Brands in India
Leather shoes are very functional and durable. With the added benefit of versatility, you can literally wear leather shoes with almost all kinds of clothes. Obviously, going very well with formal clothes, leather shoes have become insanely trendy with models easily worn with jeans and even shorts. Do not wait, Khojdeal has listed the best leather shoes brands in India below.
📌 Handpicked related articles:

– Best party shoes in India
– Best formal shoe brands in India
– Best Red Tape formal shoes for men
– Best Bata formal shoes for men
1. Hush Puppies
Hush Puppies is an American internationally marketed brand of contemporary, casual footwear for men, women and children. The shoes have been described as "the classic American brushed-suede shoes with the lightweight crepe sole". A division of Wolverine World Wide, Hush Puppies is headquartered in Rockford, Michigan.
2. Allen Cooper
Allen Copper is the Flagship brand of Superhouse Group, an Indian multinational with presence in more than 35 countries. Awarded the Best leather exporter of the country for consecutive 3 years in a row, Superhouse Group was founded in 1980. It is a multi-unit and multi-product conglomerate with brand leadership in the field of leather, leather goods, footwear manufacturing and exports.
3. Adidas
Adidas AG stylized as Adidas since 1949 is a multinational corporation, founded and headquartered in Herzogenaurach, Germany, that designs and manufactures shoes, clothing and accessories. It is the largest sportswear manufacturer in Europe, and the second largest in the world, after Nike.
4. Clarks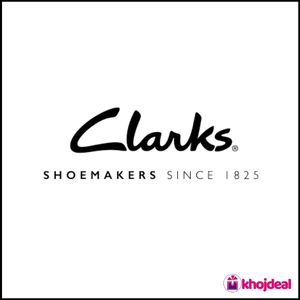 C. & J. Clark International Ltd, trading as Clarks, is a British-based, international shoe manufacturer and retailer. It was founded in 1825 by brothers Cyrus and James Clark in Street, Somerset, England – where it still has its headquarters. The company has over 1,000 branded stores and franchises around the world and also sells through third-party distribution. They are considered one of the best leather shoes brands in India and worldwide.
5. Lee Cooper
Lee Cooper is an English brand founded in 1908 producing mainly work-wear at first, then denim jackets and trousers later down the road. M&B Footwear Pvt. Ltd. started distributing Lee Cooper shoes in India since 1995.
6. Nike
Nike, Inc. is an American multinational corporation that is engaged in the design, development, manufacturing, and worldwide marketing and sales of footwear, apparel, equipment, accessories, and services. The company is headquartered near Beaverton, Oregon, in the Portland metropolitan area. It is the world's largest supplier of athletic shoes and apparel.
7. U.S. Polo Association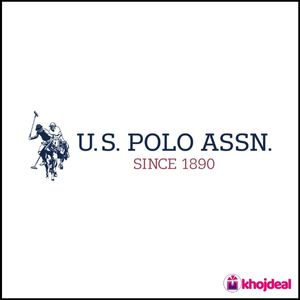 U.S. Polo Assn. brand products are officially sanctioned by the United States Polo Association, the governing body for the sport of polo in the United States since 1890. Today, their products are sold through their licensing program in over 135 countries at independent retail stores, department stores and U.S. Polo Assn. brand stores. 
8. Woodland
Woodland's parent company, Aero Group, has been a well known name in the outdoor shoe industry since the early 50s. Founded in Quebec, Canada, it entered the Indian market in 1992. Before that, Aero Group was majorly exporting its leather shoes to USSR. After the dissolution of the Soviet Union, the group decided to launch some of its products in India. Hence, the first hand-stitched leather shoe was launched, which transformed Woodland into the brand we know today.
9. Louis Philippe
Louis Philippe is a premium japan brand of men's apparel. A subsidiary of Madura Fashion & Lifestyle, a division of the Aditya Birla Group, the brand was founded in 1989. Named after Louis Philippe, King of the French from 1830 to 1848, the brand is one of the largest apparel brands in India, as of 2018.
Leather Shoes Buying Guide
When it comes to shoes, most people give note to either design, make, model, material or comfort. Though all these things are crucial, there is one point that people might either fix for themselves permanently or get absolutely confused by. Brand is essential when buying shoes. People do find a fix with a brand and go about only purchasing shoes only from them, which is fine, but exploration is a must. Clarks, Adidas, Nike, Hush Puppies, Bata and Woodland are some of these brands that never seem to amaze consumers. Listed further in are the best leather shoes brands in India.
Brand Appeal and Affect
The brand is a crucial point to note when buying shoes. With multiple brands showing up to the party, a few top notch brands have essentially captured a huge part of the market already.
Different brands have their own flavor and style. You can either get hooked on a single brand or get a pair from each for different occasions. For example, Clarks are very fancy and go brilliantly with party wear and important conferences. They can get a little pricey though depending on which shoe model you're after. Similarly, Hush Puppies make for amazing office, formal shoe but at a relatively lower price.
Woodland, on the other hand is the quintessential outdoor shoe brand and known for their extreme durability. U.S. Polo, Nike and Adidas make funky and stylish leather shoes for everyday use, providing comfort and durability with their designs. Allen Cooper and Lee Cooper are essentially for the young and trendy with their reasonable yet well made leather shoes. The best leather shoes brands in India are mentioned soon below.
Frequently Asked Questions (FAQs) about Leather Shoes
1. What are the best shoe brands?
When it comes to leather shoes, there are multiple brands with multiple, versatile products. Brand like Adidas, Hush Puppies and Clarks have an established consumer base worldwide which regularly invests in their well made, branded shoes. On the other hand, Indian brands have also made their mark on the leather shoe market. With homegrown brand Bata taking a chunk of the business for itself. While Woodland is also considered a immensely trustworthy name in the leather shoe business.
2. What is the number 1 shoe brand?
Without any doubt, Nike is considered the largest shoe company in the world. Their innovative design and cutting edge marketing campaigns has helped them surpass all other brands in the business in terms of popularity and overall sales.
3. Which brand is best for leather shoes?
Louis Philippe, Hush Puppies and Clarks are essentially the most well known brands in the leather shoe market. With brilliant design plus the care and effort they put into manufacturing shoes, these brands should easily be considered the best in the business. The best leather shoes brands in India are listed soon below by Khojdeal Fashion Experts.
Conclusion
Investing in a well made, branded leather shoe is your fashion obligation and there is no reason you shouldn't. With multiple brands manufacturing functional, durable products the market is flooded with well made leather shoes. The best leather shoes brands in India have been listed here by Khojdeal. Our buying guide mentions all there is to know about what to and how to look for the best leather shoes in India. Khojdeal Fashion Experts are quite knowledgeable about what brands to pick and which shoe you should go for.