Due to the wide variety of options that flood the electronic device market, knowing which are the best laptop brands in India and which one is the best for your needs can often become a challenge. If you are a professional or a student, smartphones and tablets can be useful to get around if you want to surf the Internet, but if what you need is to do some more complex and delicate work, the laptop will become essential for you.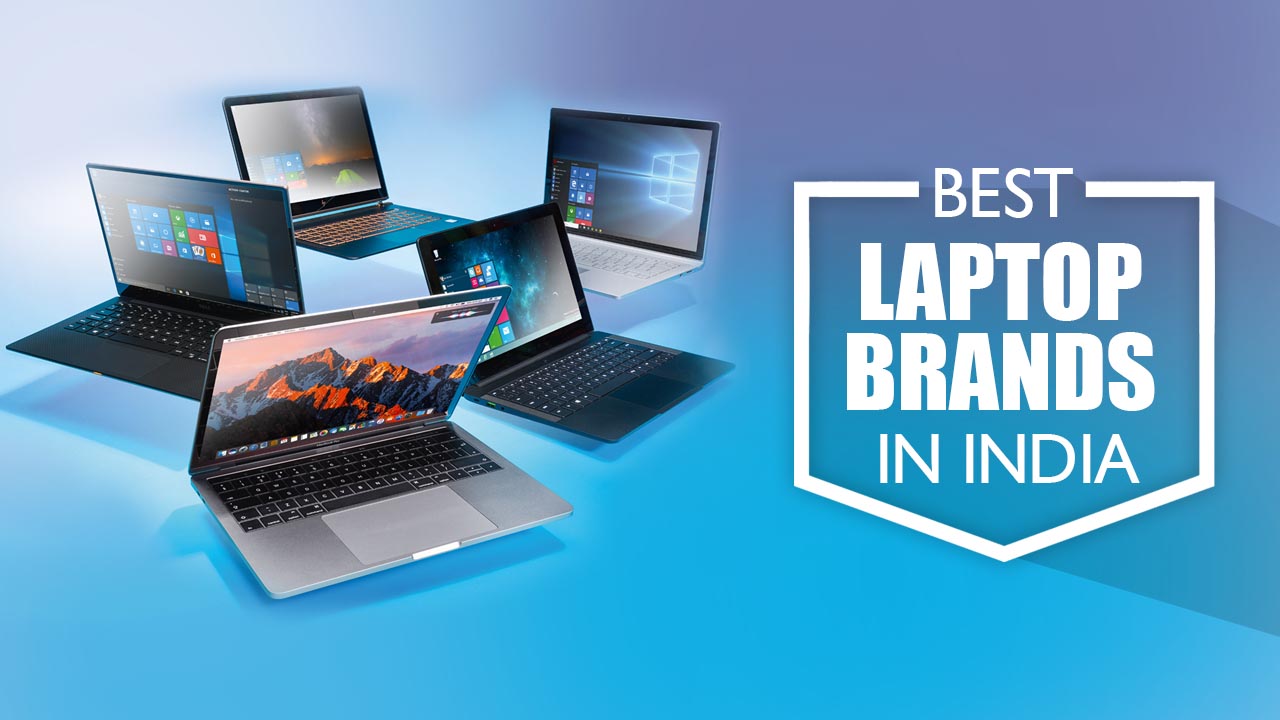 For that reason, today we bring you a list of the best laptop brands. To develop it, we have based our rankings on designs, technical assistance, screens, audio, configuration and, of course, user opinions.
With so many brands in the market, it is difficult to choose one. But there are 2 brands that have been popular for years and they may be worth considering. HP has always been a popular brand in India because of their quality, performance and value for money laptops. Lenovo has always been a popular choice with its high-quality laptops at an affordable price.
List of Top 10 Laptop Brands In India
Below, therefore, we will analyze the best Laptop brands in India and all they have to offer in terms of product selection, overall performance, reliability and more. So, if you are thinking of buying a laptop in the near future, we recommend that you take a look at the list that you will find below:
| | | |
| --- | --- | --- |
| S. No. | Laptop Brands In India | Price Range |
| 1. | ASUS | ₹25,890 – ₹2,29,000 |
| 2. | Apple | ₹83,610 – ₹2,59,900 |
| 3. | HP | ₹22,990 – ₹3,39,000 |
| 4. | Dell | ₹37,990 – ₹3,25,500 |
| 5. | Lenovo | ₹19,990 – ₹2,66,999 |
| 6. | Acer | ₹24,990 – ₹2,02,990 |
| 7. | MSI | ₹53,500 – ₹2,87,379 |
| 8. | Microsoft Surface | ₹50,400 – ₹3,73,999 |
| 9. | Razer | ₹1,84,562 – ₹2,63,560 |
| 10. | Avita | ₹18,550 – ₹56,250 |
📌 Handpicked related articles:

– Best Laptops for CSE Students
– Best Laptops for CA Students
– Best Laptops under 30000
– Best HP Laptop
– Best Gaming Laptops
Reviews of best laptop brands in India
ASUS
Apple
HP
Dell
Lenovo
Acer
MSI
Microsoft Surface
Razer
Avita
1. ASUS
AsusTeK Computer, Inc. abbreviated Asus, is a company of Taiwanese origin that was founded in 1989. The ASUS laptops are some of the best known and most popular laptops in the market. This is because for years now the Taiwanese company has been working hard in crafting some of the best performing and exceptional looking laptops.
This Laptop brand is very popular with consumers for the good quality of its components and offers excellent value for money. In addition, troubleshooting ASUS laptops is easy because replacement parts are readily available.
Whether it is for students, creative or business professionals, ASUS has laptops for almost any purpose. From powerful processor integration to strong battery life, these laptops are always one step ahead to brilliantly cope up with your dynamic lifestyle.
ASUS currently offers laptops in the following 5 series:
ZenBook: ZenBook laptops combine ultrafast performance with precision-crafted elegance and are best suited for creative professionals.

VivoBook: Equipped with hardware that boosts productivity, VivoBook laptops offer the performance you need to get you through any task.

ASUS: ASUS laptops are entry-level laptops that deliver powerful performance and immersive visuals. They are lightweight laptops that keep up with your fast-paced lifestyle.

ROG Zephyrus: This is a feature pack gaming laptop that features dual display dual power adapters and a bunch of gaming and productivity features.

TUF Gaming: This is a gaming laptop from ASUS that delivers dependable performance for gaming, streaming, and everything in between.
2. Apple
Apple is one of the best Laptop brands in India. The first Macintosh was released on January 24, 1984. It was the first commercial success for a computer using a mouse and a graphical interface. Since then, Apple has not stopped developing exceptional products to become an excellent laptop brand.
Unlike other manufacturers, Apple equips its machines with its own macOS. This is an important factor to take into account when buying an Apple laptop. The operation of macOS is indeed very different from that of Windows. You have to learn how it works and deal with software specific to Apple, especially if you're buying your first Apple laptop.
Its ease of use, clever design, always well-thought-out functions, the quality of services available and its high degree of communication with other Apple devices make it an extremely efficient and versatile platform, for individuals as well as professionals. Still, the efficiency of macOS comes at a high cost
At present, Apple offers several good laptop models:
MacBook Air: If you need a Mac with a great battery life, then the MacBook Air is for you. From the graphic point of view, the octa-core integrated GPU is a huge boost compared to the Intel integrated one.

MacBook Pro 13-inch: The 13-inch Pro has a slightly improved performance compared to the Air, thanks to an active dissipation system that allowed you to set higher frequencies for the M1, but also thanks to the eighth graphics core always unlocked.

MacBook Pro 16-inch: The MacBook Pro 16 is an incredible Ultrabook and, even with an unlimited budget, it's difficult if not impossible to find a product that can match its capabilities. It goes without saying that everything flows smoothly and without the slightest hitch, especially while performing the heaviest tasks, such as rendering heavy files on Final Cut.
3. HP
One of the most popular laptop brands suitable for all consumers in India. Hewlett-Packard Company, officially abbreviated as HP, is an American company founded in 1939 by two engineers from Stanford University. To this day, it is a brand that offers a great user experience. It has made an inimitable name for itself within the world of computing.
HP has become a highly sought-after brand by users who want to buy quality laptops. Users have always loved their designs and the comfort of their keyboards. Despite having a standard technical service, it is a brand you can trust due to the large number of after-sales service providers out there.
The range of laptops offered by HP include:
Spectre: HP Spectre checks off the boxes in a lot of categories. It has a great display, a lot of power, a beautiful design that is also very durable as well as latest security features.

Envy: If you want a high-powered computer, that can power your life, wherever you are, an HP ENVY laptop is the perfect choice.

Pavilion: The HP Pavilion laptop line is part of a trusted brand with both performance and mainstream features designed to help you excel at any task; be it gaming, content creation, or entertainment.

HP essential laptops: Built to keep you productive and entertained from anywhere, these laptops feature a reliable performance and an expansive display.

Chromebook: The HP Chromebook combines beautiful design and super-fast performance for a truly superb Chrome experience.

EliteBook: HP EliteBook is a line of high-end business-oriented laptops that are powerful, secure, and durable. They are designed to seamlessly meet the demands of your multi-task, multi-place workday.

ProBook: With a new compact design, the HP ProBook Laptops deliver commercial performance, security, and durability to professionals at growing companies who move from desk to meeting room to home.

ZBook: ZBook laptop models deliver extraordinary performance and industry-leading security in a mobile workstation.

Omen: HP Omen are ultra-thin, ultra-light, and unbelievably powerful gaming laptops with cutting-edge graphics, design and performance.

Pavilion Gaming: HP Pavilion gaming laptops are the ideal budget gaming laptops with a versatile design that can handle both gaming and content creation.
4. DELL
A Laptop brand recognized for its quality and after-sales services. Dell Inc is an American company founded in 1984. It is currently the third largest computer manufacturer in the world behind Hewlett-Packard and Lenovo.
Dell offers a mix of quirky and basic designs. Whether it's an entry-level 14-inch laptop or a huge 18-inch laptop you're after, Dell has won the hearts of users with its high-end performance and high-quality experience.
It is one of those brands that offers a wonderful coding experience, which is very welcome when you spend hours coding or programming. Whether it be gaming productivity or business, Dell has plenty of awesome laptops for almost all categories.
Laptop models offered by DELL include:
Inspiron: Equipped with the latest high-performance processors, powered by advanced thermal solutions, Inspiron laptops allow you to easily manage even the most complex processing.

Vostro: Vostro laptops come with security features built in, to protect you and your data. These laptops are ideal for small businesses and offer reliable support and essential features.

G Series: Dell G Series laptops are designed with the specific needs of mainstream gamers in mind with powerful CPUs and graphics and an efficient cooling technology.

XPS: Elegant, durable, and high-quality, XPS notebooks are carefully crafted from premium materials to give you the performance you need to express your endless inspiration.

Alienware: With iconic designs, high-performance gaming and premium features, Alienware ensures the most immersive experiences.

Latitude: Featuring powerful processors, high-capacity RAMs, and large storage drives, Latitude laptops are capable of handling almost any task that you throw at them.
5. Lenovo
An excellent laptop brand which is gradually becoming popular in India. Founded in 1984 by Liu Chuanzhi, Lenovo gained worldwide recognition in 2005 when it acquired IBM's personal computing division to become the world's leading PC manufacturer.
The brand offers a wide range of laptops, so there is something for all types of users. Whether you are looking for a laptop for work or one for gaming, it is possible to find something in Lenovo's extensive catalog.
However, this is not its only virtue, as Lenovo's technical service is top-notch. It has no equal, and this gives it a great advantage over other more popular brands. Lenovo laptops are also renowned for the quality of their components and hardware.
Currently, Lenovo laptops are offered under 5 different brands:
ThinkPad: The top-of-the-range ThinkPad models are recognized in the professional environment for their reliability and foolproof robustness.

ThinkBook: ThinkBook laptops are entry-level business laptops, with solid security and privacy features. They standout for their elegant, sleek and professional dual-tone design.

Ideapad: These are budget-friendly, ultra-slim laptops for everyday use. They offer a next-gen performance with all-day battery life and built-in versatility.

YOGA: The YOGA series combines refined craftsmanship with an ultra-thin design, innovative features, and immersive entertainment.

Lenovo: This range includes economical models that are perfect for cost-conscious small business owners, frequent business travelers, students and teachers.

LEGION: These are cutting edge gaming laptops that come with high-performance graphics, FHD display, RGB lighting and high-response keyboard and number pad.
6. Acer
A laptop brand that has improved over time. Acer or Acer Incorporated is a Taiwanese computer manufacturer specializing in the manufacture and marketing of computers, monitors and other computer peripherals since 1976.
One of the first advantages of Acer laptops is their price, since they allow you to have a good machine in an affordable price range. Their customer service is also excellent, as well as their ability to offer the best technologies in the industry.
If you're on a restricted budget, Acer laptops tend to be more affordable than the competition all while producing top-notch performance and ultimate reliability.
Some of the best laptop models offered by Acer include:
Swift: Enjoy premium looks without the premium price with the Acer Swift which features a beautiful exterior, a high-definition display and a powerful processor for smooth multitasking and excellent performance.

Spin: Thin and lightweight, the Spin laptops from Acer combine an interactive display, long battery life, and strong performance to make it the ideal on-the-go companion for any profession.

Switch: The Acer switch series impresses with its unique new snap hinge 2 design which allows this trendy and compact 2-in-1 laptop to transform into 4 different devices.

Aspire: This laptop is equipped with cutting-edge solutions that make it an excellent quality product ideal for multiple uses, including professional ones

Nitro: The Nitro series from Acer is specially designed for gamers. It combines performance with a very gaming-oriented design.

Acer Chromebook: The Acer Chromebook works with very fast software and is therefore able to perform many complex operations with one of the lowest power consumption ever.

Aspire E: Aspire E Series laptops provide a comprehensive range of choices for everyday users, with many appealing features and an attractive design aesthetic that exceed expectations.

Acer one: The Acer one laptop has a mode for every moment – Notebook mode for typing, Pad mode for using touch and Tent & Display modes for entertainment.
7. MSI
A brand of laptops for gaming. Micro-Star International, Co. Ltd., better known by its brand name MSI, is a Taiwan-based company founded in 1986. MSI, the world's leading gaming brand, is characterized by its great design, innovation and the incredible quality and performance of its laptops. They are powerful machines equipped with graphics cards dedicated to video games. The ventilation of MSI laptops is also excellent, especially to prevent overheating during prolonged use of a video game.
They are optimal for both gamers and people who use editing programs such as Photoshop or computer engineers, as they are prepared to support very powerful programs at great speed. On the other hand, they are undoubtedly high-end laptops, with a medium-high price and with exquisitely good materials.
Unfortunately, the MSI brand is also known for the lack of responsiveness of its technical service, so it is advisable not to buy your computer on the Internet and to opt for the after-sales service of a local computer dealer.
MSI offers many different models that can be broadly categorized into 4 series:
Gaming (GT Series, GS Series, GE Series, GP Series, GL Series, GF Series, Alpha Series, Bravo Series): MSI Gaming laptops offer an unrivaled experience by utilizing the latest processors and graphics to take your gaming experience to the next level.

Content Creation (Workstation Series, Creator Series): The Content Creation series provide high graphics performance and efficient processors that allow you to seamlessly build your creations.

Workstations (WS Series, WF Series): MSI workstations deliver best-in-class quality and reliability by providing a professional solution across a wide range of professions and disciplines like engineering, 3D modeling, designing, and more.

Business & Productivity (Summit Series, Prestige Series, Modern Series): MSI Business & Productivity laptops bring both portability and power to accelerate your workflow thereby allowing you to work more efficiently.
8. Microsoft Surface
Known as premium laptop brand. Even though Microsoft is mainly known for its Windows operating software and software (Microsoft Office), it also offers high-end laptops under the brand Surface. It has become one of the best alternatives to Apple and is perfect for those looking for a more optimized system, with high mobility (very good autonomy, compact, and light), great performance, and excellent quality. In fact, it is arguably one of the best laptop brands for those looking for a professional business tool.
These hybrid computers consist of a tablet equipped with Windows and a detachable keyboard. Particularly compact, these laptops are easily transportable. Thanks to their "tablet" function, they can be used both as a computer and as a tablet.
Being from Microsoft, it has different functions and software already integrated or pre-installed, which can be of great help for companies and professionals.
However, the price of these Microsoft laptops remains high and the size of the touch screen is also limited. These products are therefore not intended for all audiences.
9. Razer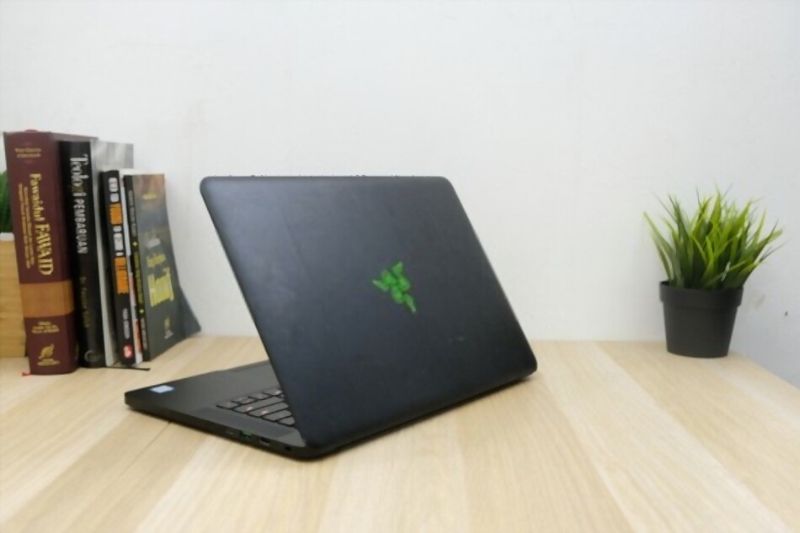 A powerful laptop brand for gamers. Founded in 1999, Razer first became known for developing a mouse for gamers (the Boomslang) which at the time was the first to offer an optical resolution of 2000 dpi. Pioneers in the sponsorship of professional gamers, the brand has since grown by offering a whole range of accessories for gamers, including laptops.
Their high performance also makes them suitable for professionals looking for a powerful PC for photo editing, video editing or even 3D rendering.
Currently, Razer offers the following laptop models:
Gaming: Razer Blade 15, Razer Blade Pro 17, Razer Blade Stealth 13

Productivity: Razer Book

Creator: Razer Blade 15 Studio Edition
10. Avita
AVITA is the international consumer arm for Hong Kong-based Nexstgo Company Limited. It is well-known for its vibrant, youth-centric catalogue of IoT and contemporary technology products. The brand creates premium technology products that are not only compatible with your lifestyle, but also reflect you.
Some of the best laptop models offered by AVITA include:
PURA / PURA E: The new AVITA PURA / PURAE cleverly packs powerful functions within a sleek and clean body design unlike any other. You can forget about the awkwardness of traditional laptop computers.

LIBER: LIBER will take you on an innovative journey of self-discovery that combines art and technology. It is a laptop that has chic form factors which can be used interchangeably to show your true colors.

ADMIRO: The all-new AVITA ADMIRO takes you on a journey to self-discovery. The ADMIROR's eye-catching designs and intricate colors will challenge the conventions of laptops.

LIBER V: LIBER V combines expressive individuality and state-of the-art technology in a stunning way. It pays attention to finely crafted details like the webcam that is seamlessly integrated into the frame.

COSMOS 2-in-1: The AVITA COSMOS 2-in-1 laptop makes work and play easy and fun. You can run multiple Windows applications on it with a battery life of up to eight hours.

Essential: The Essential measures only 20mm. It is lightweight and portable, so it can be carried with you everywhere. A slim bezel design makes graphics more vivid and immersive.
How to choose the right laptop?
1. Processor power – CPU
The processor is the central processing unit, that is, it processes and processes all the data and commands present in the notebook. It goes without saying that the more powerful it is, the faster the response to one of our commands, for example simply opening a program. Today the most performing CPUs (Central Processing Units) are Intel and AMD and, for certain features, they are quite equal. Intel is the most common and currently it is possible to find models from the most basic i3 to the most performing i10.
For those who use the notebook sporadically and need to surf online, using writing programs or similar, an i5 is sufficient. If, on the other hand, the need is to use multiple open windows, graphics or editing programs, different spreadsheets, gaming and playback of audio and video les, then you need to increase the quality of your laptop. Otherwise, the risk is to find yourself with the notebook frozen and planted!
1st advice: Do not skimp on the processor because it is the fundamental unit for managing commands. However, it is not necessary to have the latest model if the use is concentrated on text les and online navigation.
2. Graphics card – GPU present
To help the CPU work in improving the graphic rendering or rendering, we rely on a graphics card, or the GPU (graphics processing unit). This is nothing more than a co-processor that allows smooth viewing of images and videos by supporting the processor's work in such a way as not to overload it. For lovers of gaming and video and image editing, it is a really important feature that cannot be overlooked. In addition, the GPU greatly improves rendering in those PCs – portable and otherwise – with a high pixel density. It is necessary to evaluate its power, consider whether a dedicated video card is integrated or present and how many GB of memory are there.
For those who do not make use of computer games and graphics programs it is recommended to start with an integrated video card of at least 4 GB; the trend is to have video les with more resolution (ever closer to 4K). For those who want to spend time with programs and games, a dedicated video card of at least 8 Gb is required.
2nd tip: Consider that the graphics card is present inside the notebook and do not limit yourself only to the CPU.
3. Mass Storage – Storage: HDD, SDD or both?
A factor that affects the quality of the notebook is the hard disk, that is the memory on which any file will be saved, from the operating system to the single saved image. They can be distinguished in HDD and SSD: the former have existed since the dawn of technology and are made up of mechanical parts, last about ten years and are cheap.
The SSD is the novelty of recent years do not contain mechanical parts, are lightweight but have an estimated duration of the half in comparison to HDD, not to mention that the cost is much higher storage capacity. The HDD can be up to 4 TB while SSDs are unlikely to exceed 1 TB.
The SSD on their side have a speed of reading and writing data which is on average double the HDD. Considering the tendency to have heavier and heavier les, they are an improvement that must certainly be appreciated and exploited. In this regard, there is a tendency to supply notebooks and laptops with both mass memories; in this way in the HDDs, you can store those heavy data that you want to keep in memory (such as video and audio les, documents), while in the SSDs it is possible to allocate data and heavy programs that can be started more quickly (such as graphics programs).
3rd tip: There is no real preference between HDD and SSD: the former is recommended if you need to safely save large les; the second if you need to quickly recover data or run heavy programs. Either way it's money well spent.
4. RAM capacity
The RAM is the so-called volatile memory of a PC; temporarily keeps the information in memory allowing you to retrieve it quickly. This means that when the laptop is turned off, that memory will be emptied. The characteristic of the RAM that must be evaluated is the capacity: the greater the volume of information it can contain, the faster the response of the laptop.
You will hardly find RAM below 4 GB; in general, it is recommended to have at least 8 GB for optimal use of the PC. Only the best laptops have significantly expandable RAM, and this is something you need to pay close attention to. Consequently, if you identify a notebook with 8 GB of maximum RAM, there will be no way to increase it. In fact, that PC will not be designed for operation with higher memories.
4th tip: When buying a notebook check that it has a good RAM capacity and that it is possible to expand it. The more you have to work with the notebook, the greater the need for high RAM.
5. Monitor: resolution, refresh rate and frame rate
On the market there are 13-inch and 15-inch notebooks (exactly 13.3″ and 15.6″). These are the 2 most common sizes, but 10-inch notebooks and 17-inch notebooks can also be found. With a smaller screen it will be easier to carry your laptop around. Conversely, if the laptop is used for reading or writing, it is more useful to have a larger screen; this way you won't have to force your eyesight and keep your eyes further away from the monitor.
Smaller notebooks, from 10 to 12 inches, can be found in circulation and tend to have the ability to be removed from the keyboard and used as a tablet, and therefore are touch screens. Of course, the screen size is smaller and it is not recommended to use it for those with vision problems. The advantage is that they are not bulky and easy to transport.
Those ranging from 17 to 18 inches are the so-called desktop replacement, they are very bulky and difficult to transport but they have a hardware component that is equal to that of a fixed and therefore they are very performing. For this reason, they are usually the most expensive and tend to be chosen either by gamers or professionals who cannot give up the quality and power of the product.
The resolution of the screens is making great strides if we count that just a few years ago the maximum resolution was HD Ready 1366 × 768 pixels while now we are talking about 4K 3840 × 2160 pixels. For gaming and graphics, a high-resolution monitor is definitely recommended, in order to appreciate the nuances and fluidity of the image.
The resolution, however, must not be the only yardstick, in fact we must also consider the refresh rate, or the frequency (expressed in Hz) with which the image is updated: the higher it is, the higher the quality.
Surely, we must also take into account the frame rate, or the number of frames that make up a movie, generally expressed in FPS; also, in this case a high value denotes a high quality.
Another visual factor related to the monitor are the response times that indicate the delay between the input signal and its processing. For example, if you move the mouse, you see that the arrow on the screen moves immediately; in reality it simply has a very low response time (about 10 milliseconds).
The monitor can also be glossy or opaque: in the first case you will have brighter colors at the expense of somewhat annoying reflections if you work near a window. An added value that we find on modern screens is the presence of the touchscreen and the ability to rotate the monitor 360 degrees to obtain a very large tablet: these are the so-called convertible notebooks.
5th tip: The monitor is the only thing mentioned so far that you cannot change or replace. Evaluate very well which solution is right for you.
FAQs About Best Laptop Brands in India:
1. Which is the best laptop brand in India?
Apple is a popular laptop brand in India. The prices of Apple laptops start from around Rs. 40,000 and go up to Rs. 1,00,000 depending on the model and configuration of the device. The latest Apple laptops are the MacBook Pro and the MacBook Air which come with a touch bar and an improved keyboard design respectively. However, if you're looking for a cheaper option then you can go for brands like Dell or HP which have more affordable models as well as models that are priced at Rs. 30,000 or below.
2. How do I choose a good laptop?
Choosing the best laptop is above all about choosing the one that best meets your needs. For office use (word processing, spreadsheet, Internet browsing …), any PC will do. If you plan to use multimedia (storing photos, creating documents with graphics, playing videos, etc.), check that it has a slightly more powerful processor and sufficient connections. Finally, for demanding users who plan to use their computer to play video games, retouch photos or edit video, a high-performance graphics card with dedicated memory and a large-capacity disk (at least 1TB) are essential.
3. Which company laptop is best for students?
Having a laptop for studying is essential both for those who go to school and, even more so, for those who attend university. A student laptop can be great for browsing documents, doing school research, or taking notes during a class. Not all students have the same needs. It is clear that a kid in high school will not need the computing power that is surely required by an engineering student's laptop. Below, we've included some of the best student laptops for all types of use cases:
– HP 14S
– Lenovo Ideapad Duet Chromebook
– Lenovo YOGA 530
– Lenovo IdeaPad 5 AMD
– HP 15s
– Acer Aspire 5
– Dell Inspiron 15 5000 Series
4. Which laptop should I buy in India?
We must bear in mind that reliability is usually the result of a good job done, which translates into a tailor-made price. Without a doubt, the most reliable on the market are HP and Lenovo. Thanks to the quality of its materials, durability and excellent customer service, they convey the most confidence. One step behind would be Dell and Acer.
Conclusion
While almost everyone has a favorite brand when it comes to electronics, the laptop brands listed above are all great options and are some of the top Laptop brands. Finding a good brand of brand of laptops depends above all on your personal needs. If you want a Windows laptop, then you can choose between brands like HP, DELL or ASUS. Apple Macintoshes are a great choice for people who don't have a budget problem. The trick is to match a brand's strengths with the most common IT tasks you do every day. By doing so, you are sure to choose what is best for you.