If you are looking to indulge in some game time, we are here to help you with the best gaming PC build under 50000. There are so many different options to choose from that if you do not know anything about PC building, you might get overwhelmed and make the wrong decision.
We have listed products that you can use to build your own Gaming PC under 50000. Our buying guide consists of everything that you would need to build your PC, and even comes with all the peripherals that we suggest you buy to enhance your gaming experience.
Best of luck!
Best Pick

Motherboard
Best Pick

Processor
Best Pick

RAM
Best Gaming PC Build Under 50000 – Reviewed Aug 2023
We have made two separate build for both Ryzen and Intel builds. Whichever you prefer, you can go for that. Both systems are virtually identical with only a few things that differ from each other. To build your very own gaming PC, you would need to purchase a handful of components. The cabinet components that you have to purchase include –
Motherboard
Processor, or CPU
Power Supply Unit, or PSU, or SMPS
Graphics Card, or GPU
RAM
SSD or HDD for storage
Intel Build Total Price – ₹51,516
Ryzen Build Total Price – ₹49,617
1. Motherboard for Intel Users – MSI H410M PRO-VH mATX Motherboard
Supports 10th generation Intel Core/ Pentium Gold/ Celeron processors for LGA 1200 socket
Supports dual Channel DDR4 memory up to 64GB 2933mhz(max.)
Turbo M.2 delivers transfer speeds of up to 32 GB/s for ultra-fast SSDs
Core boost Technology
On-board Intel gigabit LAN
Micro ATX
USB 3.2 Gen 1
VGA/HDMI
2. Motherboard for Ryzen Users – Gigabyte B450M DS3H mATX Motherboard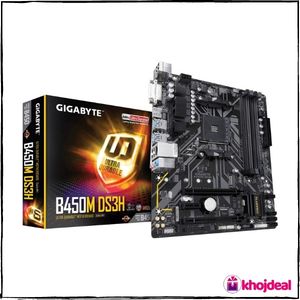 Supports AMD 2nd Generation Ryzen/ Ryzen with Radeon Vega Graphics/ 1st Generation Ryzen Processors
Dual Channel Non-ECC Unbuffered DDR4, 4 DIMMs
Turbo M.2 delivers transfer speeds of up to 32 GB/s for ultra-fast SSDs.
On-board Intel gigabit LAN.
Micro ATX
HMDI/DVI
USB 3.1
📌Must Read: Best 1TB External Hard Disk in India
3. Intel Processor – Intel 10th Gen Desktop Processor 10400F
Intel Core i5-10400F Processor
12M Cache, up to 4.30 GHz
10th Generation Intel Core i5 Processors
Processor Base Frequency 2.90 GHz
Sockets Supported FCLGA1200
Compatible chipsets : Intel Q470 Chipset, Intel Z490 Chipset, Intel H470 Chipset, Intel B460 Chipset, Intel H410 Chipset
User Benchmark for Intel 10th Gen Desktop Processor 10400F
4. Ryzen Processor – AMD Ryzen 5 3500 Desktop Processor 100-000000050
Latest Launched AMD Ryzen 3rd Generation Processor
Based on 7nm Zen 2 architecture
3.6 GHz base clock and 4.1 GHz boost clock
Comes with 6 cores and 6 threads, Maximum Memory Support of DDR4 3200MHz, 19MB Cache (3MB L2 + 16MB L3)
Compatible with AM4 Socket Motherboards, Requires Graphics Card for Display.
Contains: AMD Ryzen 5 3500 Processor with AMD Wraith Stealth Cooler
User Benchmark for AMD Ryzen 5 3500
5. Power Supply Unit (PSU) – Corsair CV550 PSU
550W – Non-modular power supply
Provides up to 88% operational efficiency, generating less heat and lowering your energy costs. MTBF hours : 100,000 hours
Full Continuous Power: Corsair CV Series power supplies are guaranteed to deliver their full rated wattage of continuous power
Low-Noise Cooling: A 120 mm thermally controlled low-noise cooling fan only spins at high speed when your power supply is under heavy stress, slowing down for quieter operation at lower loads
Compact Casing: 125 mm length ensures an easy fit in almost all modern PC cases
Black Sleeving and Casing: Black sleeved cables and a black powder-coated casing seamlessly fits your PC's style
6. Graphics Card (GPU) – ASUS Cerberus GeForce GTX 1050 Ti 4GB OC Edition
4GB OC Edition
GTX 1050 Ti
GDDR5
1455 MHz Boost Clock in OC mode for outstanding performance and gaming experience.
Backplate reinforcement
Dual fan design provides 2X greater air flow.
Boost performance with GPU Tweak II
7. RAM – Corsair Vengeance LPX 8GB C16 Desktop RAM
DDR4 – 3200MHZ
XMP 2.0 Support: One setting is all it takes to automatically adjust to the fastest safe speed for your Vengeance LPX.
Tested Voltage 1.35V
Aluminum heat spreader: The unique design of the Vengeance LPX heat spreader optimally pulls heat away from the ICs and into your system's cooling path, so you can push it harder.
High-Performance Overclocking: Each Vengeance LPX module is built from an custom performance PCB and highly-screened memory ICs.
Low-Profile Design: The small form factor makes it ideal for smaller cases or any system where internal space is at a premium.
8. Storage (Solid State Drive – SSD) – Western Digital WD SN550 – WDS500G2B0C
500GB NVMe Internal SSD
2400MB/s Read, 1750MB/s Write
Over 4 times faster than our SATA SSDs.
Slimline M.2 2280 form factor.
Western Digital-designed controller and firmware for optimized performance.
Western Digital SSD Dashboard constantly monitors the health of your SSD.
9. Cabinet – Ant Esports ICE-200TG Mid Tower Gaming Cabinet
RGB front panel with LED control button
Black glossy finish
Acrylic front panel
Front LED control button
Cable management support/separate zone for power supply and other components
Transparent tempered glass side panel
1 x 120 mm Rainbow Fan
Support 2 x HDD and 2 x SSD, 1 x flash card reader/support ATX, MICRO-ATX, MINI-ITX motherboard
---
Peripherals You Would Need to Complete Your Gaming PC
Once you have built your PC, you can start by adding peripherals to your collection to complete your PC and even enhance your gaming experience. You would need a good handful of products to bring your PC into proper working order. Since this article is about a budget computer, we thought of adding similarly priced, budget peripherals, but the best ones on the market at those prices.
Getting a UPS is also a good idea if you wish to protect your newly built gaming PC from damage. This will surely complete the best gaming PC build under 50000.
1. Monitor – Acer Nitro QG221Q 21.5 Inch Full HD Gaming Monitor
Exceptional Full HD 21.5 Inch Display I Enjoy immaculate image quality with 1920×1080 resolution and 178 degree wide viewing angles
1 MS Visual Response Boost Reduce Ghost & smearing effect also Elimination blur on fast moving object I 75 Hz Refresh Rate for Outstanding fluidity of images
Integrated AMD FreeSync technology eliminate screen tearing, while minimizing lag and latency and delivers very smooth gaming experiences.
Connectivity Options : 1 X VGA 2 X HDMI (1.4) Ports with Inbox HDMI and VGA Cables
Care for your eyes with Bluelight Shield, Flickerless, Low Dimming, ComfyView Disply I Acer Game Modes to optimize the visuals for different types of content: Action, Racing, Sport, User, Standard, ECO, Graphic and Movie.
Black Boost with 11 levels of dark level adjustments, Optimize the dark field and see details at a glance I Display Widget for Easy modification of monitor settings
2. Keyboard – HP K500F Backlit Membrane Wired Gaming Keyboard
Full-sized Membrane Keyboard. Compatibility:Windows 7 / Windows 8 / Windows 10
Metal panel with optional logo lighting (2 LEDs) and 3 LED indicators
Specially added LED backlight, with monochromatic or mixed color light options, showing its elegant temperament
26 keys Anti-Ghosting work simultaneously for fast and accurate game responses.
Double Injection Keycaps
Keyboard stand and slim frame
Gaming buttons rated at up to 10 million clicks, With a thick keyboard with responsive keys
1 years limited brand warranty
3. Mouse – Lenovo Legion M300 RGB Gaming Mouse
Dimensions: 109×170.5×64, 112G
8 button mouse, two aditional buttons on each side, up to 8000 DPI
Customizable RGB with 16.8 million colors through Legion Accessory Central
Ambidexterous design with textured soft side grips, ideal for palm and claw grip users
8000 DPI, 8 programmable buttons, quick DPI switch
Ambidexterous design, customizable RGB on legion logo, textured soft side grips
Lightweight, durable cable, 10 million click lifecycle on LR buttons
Smooth swiping: 0.6 mm thick 100% pure PTFE material coats The base of the mouse to ensure smooth, accurate sliding
4. Headphones – Redgear Trident Wired Over Ear Headphones with Mic
Sound Quality: Truly immerse yourself in your games with virtual 7.1 surround sound for precisely located audio.
Microphone: Redgear Trident 7.1 comes with a high quality built-in noise cancelling microphone by driver for a quick and stable communication
Build Quality: It's Extra soft ear muffs and Light Weight Closed Cup Design reduces pressure and provides optimal comfort for long gaming sessions
This headset has an amazing 7 Color Breathing LED light effect on ear-ups
Everything You Need to Know about Building a Gaming PC – Buying Guide
Buying parts to build your own gaming PC is not easy at all. You might find assembling a PC easier than buying things for it. We have listed the best products we could find for a budget PC and bring to you the best gaming PC build under 50000.
Here, we will discuss which components to purchase given your requirements and how to.
How to build your own Gaming PC under 50000?
For people who have not had any prior experience of building a PC, this buying guide is aimed towards them. Experienced PC builders might also find some useful information here regarding the many niche items they can add to make their setup even better. So, what exactly does it take to create the best gaming PC build under 50000? Lets find out.
Components You Would Need
Buying an all-in-one PC is also viable, but you might not get the customizability option as you would building your own. You can easily purchase these components separately and build your PC. If you are an amateur, you can always refer to a manual to make sure you are connecting things the right way and in the right format.
Motherboard – Motherboards are different for different processor types. Before buying a motherboard, make sure your desired processor fits in it. For example, any Intel processor requires a LGA port, while an AMD processor requires an AM2 socket.
Processor – You can choose from either Intel or AMD. Both processors are viable to purchase and will provide more or less a similar potential during load. AMD processors are a little cheaper and function a little slower than Intel though.
RAM – When it comes to RAM, you should get at least 8GB of it. Anything higher than this would only benefit you, but anything lower would render your gaming PC useless.
Graphics Card or GPU – A graphics card is essentially the most important thing on a gaming computer. The GPU will dictate what games you would be able to play. Getting an expensive, better GPU would allow you to play games at higher settings, but you can actually play most games on basic GPUs at a lower graphics.
Power Supply Unit or PSU – So, getting a PSU can be tricky. You would have to check against the power requirements of your PC and then make a decision. Basically, if the components inside your PC require more than 500W of power, getting a PSU of around 550W is sensible. Graphics cards can take a lot of power to run, so you might have to look into how you can get the most apt PSU for your gaming PC.
SSD or HDD – When it comes to storage, it totally depends on personal preference. The type is out of the question though. Since SSDs are new and much faster than HDD, if you are building a new PC, it better have a SSD instead of an hard disk. The capacity depends on how much storage you would need. Windows takes up around a 100GB of space including software, so if you want a good amount of storage for your own things and games, better get an SSD of 500GB and higher.
Cabinet – The cabinet also somewhat depends on your personal preference. You could get a normal cabinet, or get one with the RGB format. The size of the cabinet should reflect against the motherboard you have bought. If you get a full size motherboard, make sure you get a cabinet that has enough space to install the motherboard.
📌Must Read: Best Gaming Laptop in India
Conclusion
Building a gaming PC is not an easy feat. There are a lot of things you would have to consider before you go all in. Since PC components can be really expensive, there remains no scope for mistakes. However, before you go ahead and start spending money, you need to understand what exactly you need your gaming PC for. If you are looking to play triple A games like Red Dead Redemption 2, or Battlefield 2042, or something similar at ultra graphics, a PC under Rs. 50,000 might not be able to handle the pressure. That said, you can play most games on a PC under 50000 easily, but do not expect it to run on full graphics.
We have tried to create the best gaming PC build under 50000. Check out the listed products and the buying guide to understand which aspects to give note to and which ones to forego.
Frequently Asked Questions (FAQs)
Can you build a gaming PC under 50000?
Yes, it is difficult, but possible. Since GPU prices are hiked right now anyways, buying a budget PC is that much more difficult. However, you can actually build a good enough PC under 50000. It might not be that powerful, but can run most games on mid graphics. We have listed the products you would need to create the best gaming PC build under 50000.
Which processor is better AMD or Intel?
Both Intel and AMD processors are actually quite solid. The only difference is that Intel processors generally come with a lower base frequency which can be boosted further. On the other hand, AMD processors come with a mild base frequency but cannot be boosted as high as Intel as compared to their starting frequency.
Which graphics card is best for a budget gaming PC?
For the best gaming PC build under 50000 for example, the best GPU is the NVIDIA 1050Ti. The GPU is affordable and provides you with enough potential to run most games on mid graphics.
How much RAM is required for a gaming PC?
For any gaming PC, we would recommend 8GB of minimum RAM. if you want a faster, more efficient PC, you could totally get another 8GB of RAM at a later date.