When it comes to finding some of the best and affordable headphones in India, some of the best BoAt headphones come to our minds. The company has become a common name in several Indian households thanks to their high quality products that are provided at a varying range of prices. Keeping their quality in mind, we have put together a list of the top 7 best BoAt headphones so you too can enjoy your music, podcasts, TV shows, films, etc., in the best way possible!
This blog is solely reviewing over-ear and circumaural headphones by BoAt. You can also find below information on the type of headphones available in the market, along with a buying guide to help you purchase the right models for you.
Best BoAt Headphones – Review
In-dept Review of the Top 7 Best BoAt Headphones
1. BoAt Rockerz 550
Apart from being a bright, beautiful model, BoAt Rockerz 550 offers excellent sound quality. The strongest quality of this device is the 500mAh battery which ensures 20 hours of run time, while the charging time is only 2.5 hours. The standby time is around 180 hours. Additionally, the model offers an AUX port meaning you can connect to them via bluetooth and via a cable. Read our detailed boAt Rockerz 550 wireless headphone review to know more.
Key Features
Excellent, 20 hours battery life.
2.5 Hours charging time
Multicolour exterior
Wireless, along with an AUX feature
One year warranty
RATING: 4/5
✔Pros
Circumaural; high sound-quality
Both wireless and wired function offered
Funky design
2. BoAt Rockerz 510
The BoAt Rockerz 510 model is an essential addition to our best BoAt headphones list. These wireless headphones feature a control panel, comfortable padding on the earpieces and are light weight for long-term wear comfort. Another great advantage of this model is the 20 hours of play time paired with 250 hours of standby time. These headphones offer dual connectivity via Aux and bluetooth.
Key Features
Aux port along with Bluetooth connectivity
250 hours of standby time
20 hours of play time
Comfortable ear pads
Control panel featuring buttons for various functions
Available in many colours
Strong Bass
RATING: 4/5
✔Pros
Comfortable for long-term wear
Several colours to choose from
One year warranty
3. BoAt BassHeads 950v2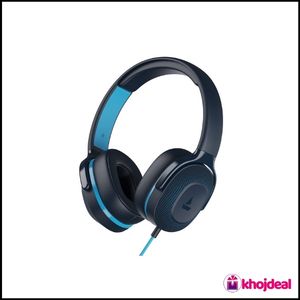 If you're looking for a pair of high-quality, light-weight headphones, this model is the one. They feature adaptive cushions for your ears so you can be comfortable while using them despite long-term wear. There is an in-built mic which is excellent for phone calls on the go. This model is wired, over-ear and comes with a year-long warranty.
Key Features
Variety of colours available
Wired headphones
Light-weight and ergonomic making them easy to carry
Adaptive cushions for comfort
One year warranty
High-quality sound with bass
Sturdy cable
RATING: 3.5/5
✔Pros
High-quality cable
Cushioning on ear pieces
In-built Mic
4. BoAt Rockerz 400
This pair of headphones is the more affordable option in our list. They offer 8 hours of play time with 3 hours of charging time. The music is clear and there is a provision for bass. Thanks to its light and ergonomic design, these headphones can be carried around anywhere you go. An in-built mic is also provided so you can attend phone calls on the go.
Key Features:
Available in a variety of colours
Affordable
8 hours of playtime
3 hours charging time
Lightweight, ergonomic design
Dual connectivity: Bluetooth and wire
One year warranty
RATING: 3.5/5
✔Pros
Affordable
Bluetooth plus Aux port
Lightweight and easy to carry around
❌Cons
Lower battery life compared to other models
5. BoAt Bassheads 900
If you are searching for the best BoAt headphones, this particular pair should be considered. They are sleek and ergonomic in design, along with being light-weight making them easy to carry around. The sound is clear accompanied with excellent bass quality. They're on-ear, wired headphones, that have a special feature of a tangle-free wire, providing further ease of use!
Key Features
Extremely light-weight and sleek so you can carry them around
Comfortable, cushioned ear-pieces
Tangle-free wire
Affordable; lowest price on this list
Bass boosted
In-line microphone
RATING: 4/5
✔Pros
Stylish, variety of colours to choose from
High quality bass
Durable wire
Extremely affordable
❌Cons
The design isn't extremely comfortable
6. BoAt Rockerz 450
With a huge range of stylish, beautiful colours to choose from, this particular model has something for everyone. These headphones have 15 hours of play-time paired with relatively short charging time. They can be carried around easily thanks to their ergonimic design. Furthermore, there's a panel which allows you to control the mic, voice assitant, music etc. Read our detailed boAt Rockerz 450 wireless headphone review to know more.
Key Features
Bluetooth and Aux connectivity
One year warranty
15 hours of battery time
Several colours to choose from
Built-in mic for on the go calling
Padded ear cushions for long-term use
RATING: 4/5
✔Pros
Multiple colours to choose from
15 hours of play time
Easy-access control panel
7. BoAt NIRVANAA 751ANC
This particular model is perhaps one of the more expensive in our list of the best BoAt headphones. They offer a whopping 65 hours of playtime, paired with an extremely quick charging feature. The soun produced is of the highest quality along with excellent bass which gives you an immensely immersive experience. These headphones have an option to switch from noise cancelling to 'Ambient Mode', where you can stay aware of your environment while using them.
Key Features
Easy-access control panel
An option to switch from noise cancellation to ambient mode
Ergonomic, easy to carry design
Comfortable cushions for your ears
65 hours of playback time
10 minutes of charging can give you 10 hours of playtime
Immersive sound quality
Dual-connectivity option
RATING: 5/5
✔Pros
65 hours of play time
Noise cancellation that is optional based on your need
Extremely comfortable for long-term use
Best BoAt Headphones – Buying Guide
Types of Headphones
There are several types of headphones made by manufacturers. While searching for the best BoAt headphones for you, you can choose from one of these types for yourself based on your requirements and their provisions.
Circumaural
Circumaural headphones, commonly known as "Over-ear" headphones, are bigger compared to the other types in this list. They fully encircle the ear, providing a portion of the support between the cushions and the headband that rests on our head.
This design (with a significantly cushioned surface) makes them more pleasant to wear, even though they are larger and heavier, which is especially obvious when you wear them for numerous hours.
The circumaural headphones, as a rule, and due to their design, provide the best audio quality. To accomplish this, its vast size allows for bigger drivers or a compact space with higher quality, resulting in a deeper sound with more subtleties.
Among this typology, you will find headphones of two types: open pavilion with micro-perforations in the pavilions and closed pavilion.
In the former, the transducer communicates with external factors through a series of small holes that allow sound waves to escape. In this way, it minimizes the resonances inside the acoustic box and obtains a cleaner, clearer, and sharper sound in the mid-high frequencies and a more controlled but shallower bass than in the closed models, in which the transducer is inside a sealed enclosure.
Over-Ear
Supra-aural headphones, often known as "on-ear" headphones, are frequently mistaken with circumaural headphones. The size difference between the supra-aural and circumaural is that the supra-aural ones are generally smaller and lighter.
The supra-aural is designed to rest on the ears rather than surround them, and as a result, they do not surround the full auditory area. Because they don't have pads that encircle the ear chamber and isolate us from the outside, these geometries provide less insulation.
They are more convenient to use on the go because of their less weight and smaller size, but they offer reduced sound quality compared to circumaural headphones. They utilize smaller drivers and have smaller resonance boxes, variables to which we must add inferior external insulation. Supra-aural headphones can be folded to make them easier to carry in the cases that come with them.
In-Ear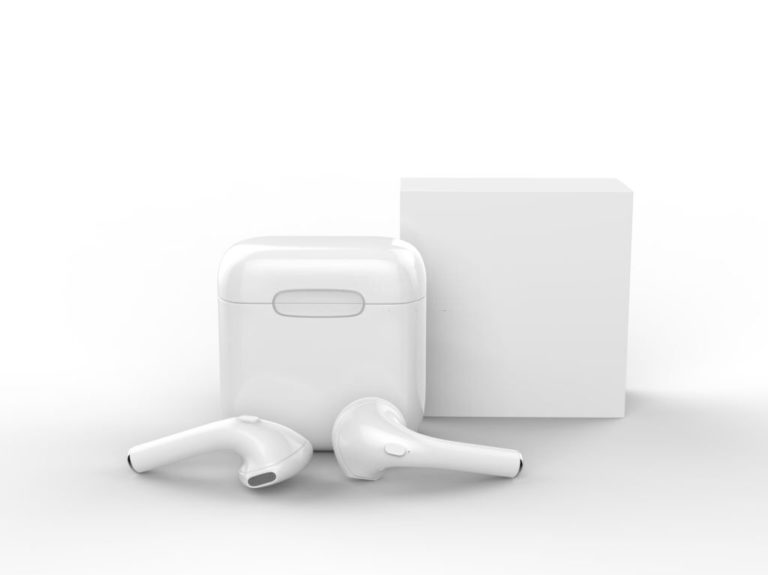 In-ear headphone types, commonly known as IEMs (short for "In-Ear Monitor"), are one of the most well-known and widely used kinds of headphones. They have a design that allows them to be inserted into the ear canal, which ensures improved sound isolation.
There are models that go beyond this unwritten standard by offering audio rich in details. While considering its limitations, ideal models can be used outdoors or while doing some physical activity. The compactness they offer causes a loss of sound quality, although some models go beyond this unwritten standard by offering audio rich in details.
This simplified build, which reduces the size of the drivers is not well received by all users. In certain circumstances, extended usage of in-ear models might cause ear irritation.
Earbuds
Finally, we get to the most popular earphones model on the list. They vary from the previous ones in that their construction prevents them from entering the ear canal, allowing them to remain "anchored" in the ear's outer region.
This type generally has a fastener that is generally less effective along with having poor insulation from the outside. The quality is the lowest of the types mentioned above, with relatively tiny drivers conditioned by the design of the earphone. You won't be able to detect the richness of bass and other intricate sounds that can be heard in in-ear and circumaural headphones.
These headphones are generally the cheapest headphones we can get, which is why many manufacturers have kept these as standard headsets for mobile phones.
Wired vs Wireless Headphones
Wireless headphones aren't simply for listening to music. Other features like as hands-free or volume control buttons, touch panels, or song forward/back are commonly included so you can easily control the gadget. A great advantage of using wireless headphones is that you don't have to remove the headphone's wire to switch to a different device; instead, we just link them with the new one.
Wired headphones have their own set of advantages. These types of headphones don't require charging; you can simply plug them into your device and they're ready to use. Generally, these types of headphones are also cheaper than the wireless variety. Additionally, these headphones negate any interference which is an issue that several wireless headphones suffer from.
What to look for in the best BoAt headphones?
Headphones are a big part of everyday life in today's day. You can use them to listen to music, podcasts, watch movies all while doing various activities. In the last few years, headphones have seen a huge shift in build and technology. Their quality has improved significantly so has the type of headphones available in the marketplaces.
Before making any purchase, knowing what to look for is essential. Considering there are different types of headphones you can choose from, there are a few factors you must keep in mind before selecting a headphone to purchase for yourself. To help you out, we have put together a concise, informative buying guide for headphones so you can pick the right BoAt model for you –
Comfort: An essential factor, especially when it comes to long-term use, you must keep in mind the comfort offered by the headphones before purchasing. Circumaural or over-ear headphones, while offering high sound quality, are on the heavier side. They generally have a padding to ensure comfort, however, this may not be enough for all users. On the other hand, in-ear headphones may be uncomfortable for long-term use despite being more affordable and offering excellent sound-quality without any interference.
Usage: Like any other purchase, considering your personal usage of the gadget is a must when investing in headphones. For athletes, wireless headphones are likely a better option as they can listen to music while working out without being disturbed by any wire (as opposed to wired headphones). Alternatively, if you're looking for headphones to utilize while playing video games, we recommend using wired headphones as they negate any interference which is a necessary factor when gaming.
Battery Life: Specifically for wireless headphones, always check how long the battery will last in the product description. Although higher battery life results in higher costs, it is worth it in the long run for people who are looking to utilize their headphones for long-term usage in one sitting. However, if you're only looking to utilize your headphones for short periods at a single time, you can go for lower battery headphones.
Cost: Another factor that is same for all purchases, you must keep your budget in mind when searching for headphones. Depending on your budget you may have to compromise on some factors while focussing on the ones you require more.
Microphone: If you require you intend on making phone calls with your headphones on, it is a good idea to ensure the model you're purchasing has an in-built microphone.
Other Factors to Consider: Some other factors you can check include whether the headphones are waterproof, how easily you can carry them around, or if they have noise cancellation technology. Waterproof headphones are a good option for athletes who sweat while using their headphones so that their device is protected for long-term use. Being able to carry your gadget around easily is always a plus, especially if you're someone who commutes long distances and want your headphones wherever you go. Noise cancellation technology can help improve your listening experience vastly!
📌 Handpicked related articles:

– Best over ear headphone in India
– Best headphone under 5000 in India
– Best headphones under 1000 for gaming
Frequently Asked Questions (FAQs)
What is the price range of the BoAt headphones?
The average price range of BoAt headphones is ₹700 to ₹4000. Each of these offers different features at their price points. Read them carefully before investing money so you can avoid any disappointment.
Which BoAt headphone is the best?
BoAt offers a wide range of headphones for users to choose from based on their preferences. While choosing the best pair of headphones for you is a personal choice, the BoAt NIRVANAA 751ANC has some of the highest quality features offered in any BoAt headphones. However, this model is on the expensive side and might not be for everyone. To know more about the top 7 best BoAt headphones in India, read the blog above.
Which headphones can gamers use?
It is necessary that you look for high-sound quality headphones when gaming. Although wireless models are more comfortable and easy to use, wired headphones provide sounds without interferance which is a crucial factor for gamers in order to have a good gaming experience.
---
Conclusion
When looking for the right headphones for you, you must keep a variety of factors in mind. There are multiple factors to consider, such as the sound quality, usage, cost etc, among others. Before buying one of the best BoAt headphones for yourself, make sure to read our buying guide above, so you can make the best purchase for yourself. Remember to thoroughly read the product description so you can make the right purchase for yourself while avoiding any disappointment. Happy Shopping!