If you are the kind who enjoys the outdoors, relying on a well-made balcony would really prove worthwhile. Living in the city, even having a good balcony is a boon. Setting it up right, and making it your own, well, that takes some effort. For that purpose, we bring to you the best balcony decoration ideas with plants, and some without. That saidm even the smallest of balconies can be made incredibly pretty by simply installing a tiny garden in them. Hanging plants, planters, flowers, and more, you can do much with your balcony and make it special.
Here are some of the best ways you can decorate your balcony with plants.
---
Balcony Decoration Ideas with Plants – Make Your Balcony Look and Feel Pretty
Space is one of the most important aspects of setting up a balcony. If you do not have a lot of space to use, do not be disheartened. There are a lot of things you can do to make a small balcony look really homey. You can even make it a nap-time area to sleep around plants and flowers on one of those pleasant days. You just need to find your muse, understand what you want to see in your balcony, and set up things in a manner that satisfies you more than anyone.
We have put together some ideas for balcony decorations with plants. Take a look at them, and see if you can use some of them in your own space.
Remember when you add plants to your living space, that they require care and effort on your part. You simply cannot just set them in and forget about them. If you love to see greenery around your balcony, make sure you add only plants that you will happily water. Adding too many things will only increase the time you have to spend maintaining them, unless that is something that you enjoy.
Also take into consideration the amount of sun your balcony gets. Too much and certain plants might not live. Too less, and you might have to stick to plants and flowers that can grow in lesser sunlight.
Without further ado, lets look at some ideas for balcony decorations with plants.
1. Vertical Flower Pots
One of the more easier things to add to your balcony are flower pots. They are easily available, do not take a lot of effort on your part in setting up, but do take some time and effort to make sure they do not wilt. Watering your plants is essentially one of the most important things to do, and adding vertical flower pots makes that portion of the work much easier. Simply water the top most one and let the water fall down into the others.
Arranging your flower pots vertically really sets a tone in and makes your balcony look like a tree house. Adding a hammock, or a swing to the mix, and you have something we like to call vacationing from your balcony.
2. Add Vines
Vines are not easy to grow. If you just moved into a new space and are looking to make something out of the balcony, vines are the best way to do so. They allow your space a feel of comfort, mixed with a sense of calm and closeness to nature. If you are the kind that enjoys the jungles and such, vines are the perfect way for you to live that right in your balcony.
Again, vines can be tricky to handle and take care of. If you are just starting to grow out new vines, make sure you have prior experience, or simply ask for help to do it right. Nonetheless, vines are sure to add a brilliant sense of calm and peace in your balcony.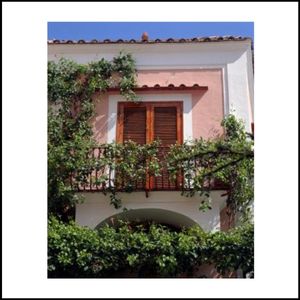 3. Grow Produce
You did not see this coming did you? Well, one of the best ways to make use of your balcony is by growing your own produce. Now you do not have to grow each and every vegetable, but a couple that you know you can grow in your climate conditions and you would thoroughly use would suit best. You can even add a garnish garden to your balcony, adding dill, basil, rosemary, and such to the space outside. This not only allows you fresh, organically grown produce from your own garden, but also allows you a lot of insight on how exactly to take care of plants and produce.
You can buy one of those starter kits that provide you with everything you would need to grow your own garnish garden, making your initial work a lot easier. This not just proves to be the best balcony decoration ideas with plants, but also gives you fresh food in exchange.
4. Planters
Now, here is the real treat. You see we mentioned that you can easily grow your own produce in your balcony garden right? Well, if you simply add planters instead of pots, you can claim space you never even knew was there. Planters are incredibly convenient and since you can add a good amount of plants in a single planter, your work taking care of them also is made easier. However, adding planters can be really tricky and understanding which plants to club together is difficult still. We suggest you get the help of a professional, or get to online research to really get the gist of growing plants in planters.
The best thing about planters is that you can mix and match flowers together, or add a bunch of garnish plants to a single planter for easier pickings. Frankly there are a ton of options, and you can customize according to your very needs.
5. Build Your Own Planter
Upgrade! Once you know what you are getting into and have enough information about planters and how to work them, you can easily build your very own with different sections for different plants. This one would require of you more skills than any other on the list. Building your own planters works best if you have really limited space and you would like to use it at its maximum potential.
Building your own planter is potentially one of the best best balcony decoration ideas with plants.
6. Balcony Garden and Date Night
If you live with your partner and wish to delight and surprise them, why not fix a date night every week on your cozy balcony garden. One of the best side additions to your balcony garden is a solid table, a couple patio chairs, and the two of you enjoying each other's company. Decorate your balcony garden with some accents and try to make the most of the space you have got. Do not look to simply fill things, but be smart and aesthetic about the things you place in your beautiful balcony garden, perfect for a date night.
7. A Thematic Balcony Garden
You might already know all about building up a garden. For you, we suggest a thematic garden that you can build according to your very own needs. Add your own theme to it, maybe you like red flowers, so add a bunch of petunias, antirrhinums, or roses. Add a myriad of colors, or simply keep it white and modern. There are so many things you can do make your balcony garden your own, its incredible. Simply build an idea and implement it however you wish to. Space available will not be a problem once you feel satisfied with what you have built.
8. Recycle Old Shelves
If you have some old book shelves or something similar lying around, you can easily recycle them into working pot holders. Simply hang them on your wall and place your flower pots on them. This allows you to save a lot of ground space which would otherwise be filled with pots, with the addition of completely customizing a wall in your balcony with minimal effort. Best way to really elevate your balcony garden.
9. Zen Balcony
What is better than compliment your garden balcony with some zen items like shrines, candles, paintings, and lanterns. Making the most of the space available and in order to build a peaceful balcony, we suggest you add a bunch of these tasteful items and really bring up your aesthetic game. Building a zen balcony is also a matter of customization. You can add your favorite candles, an abstract painting your enjoy, and a shrine that brings peace to you. A good way to spend your afternoons.
10. A Modern Balcony with Mood Lights
One of the most interesting things you can do with your balcony is to make it your safe space. Where you can sit and relax, read and book, and ponder about the days gone by and the days coming up. Adding lights in and around your plants and planters will really bring up their charm and allow you to bask in a space that you know is all set to bring you peace and tranquility. We suggest adding white lights to the brilliant green contrast of your beautifully set up balcony garden.
11. Home Extension
City homes are notoriously crammed when it comes to space. If you are lucky enough to have a balcony, you have a range of options available to you as to how to make use of the extra space. Well, one of the best things to do in the scenario where you need some extra space, just bring in your balcony and make it a part of your living space. Obviously adding plants is the first step to make sure you do not have a blank and bland space to deal with. Once you have the right plants, how about setting up a coffee table besides them. You can add a comfy yet small enough sofa to fit the tight space.
There is so much you can do with this space. We do not even want to suggest you things you can. That is the best part, you can truly reclaim this space and make it your own!
---
Frequently Asked Questions (FAQs)
How can I make a small balcony look nice?
If you do not have much space to spare in your balcony, do not despair. There are so many things you can do with a smaller space that dwarfs the potential of a bigger balcony. You only have to keep in mind aesthetics and start there. Add a few plants, patio chairs, and a table. You can also add a hammock, or build a more modern balcony with lights and plants all around.
Is building a balcony garden a good idea?
Yes, totally it is. A balcony garden not just looks great, but will also provide you with necessary peace of mind whenever you wish to get some sun and the outdoors. If you live in the city, a balcony garden becomes that much more important,
What not to add to a balcony garden?
If you are building your very own balcony garden, you can add essentially anything at all. We do not suggest adding a barbecue as many folks do want to. That just poses a fire risk, so avoid setting a barbecue in your balcony.
---
Conclusion
Balcony gardens are easily some of the perfect personalized outdoor spaces. You can make them a part of your living space, consider it as extra space, or even build it like you would build a backyard. That said, the space that you have available can either be used effectively, or misused. Small spaces do not prove less than big spaces, and planning is key. Once you have figured out how much space you have, start planning on how and what to add to the space.
Plants are obviously going to be added, but accent them with other items that you like. After all, it is your balcony. Design it the way you see fit. We have already listed the best best balcony decoration ideas with plants for you to make your balcony the place every visitor wishes to have a go at.
Happy Balcony-Chilling!
---
DISCLAIMER: Being a reader-supported blog, Khojdeal earns affiliate commission from purchases made using links on our blog.
Learn more